St Catherine's AC to Host Athletics Leader Course - January 2018
Athletics Leader Course in Conna
Conna Sports Complex
10am - 4pm, Saturday January 20th 2018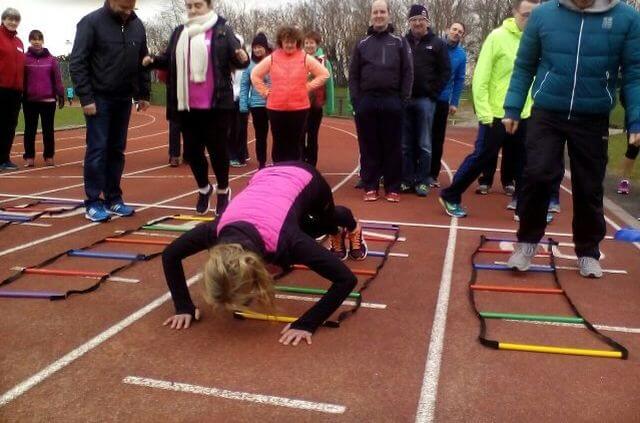 Athletics Leader course, CIT, February 2017
St Catherine's AC will host an Athletics Leader Coach Education Course on Saturday January 201th, in Conna Sports Complex, Conna, Co. Cork.
The course is being held by request of St. Catherine's AC, who are being given priority booking. Coaches from other clubs local to the area have also been invited.
There are a limited number of places available on this course for other coaches.
Enquiries: This email address is being protected from spambots. You need JavaScript enabled to view it. Regional Development Officer - 0858060440
Entry Requirements:
Athletics Leader is open to all those who are 16 years or over
Assessment/ Qualification:
There is no exam
Cost:
€60, Included in the fee for this course is the Athletics Leader Manual, full of fun games and activities for use with young athletes