Dan McCarthy - An Appreciation
Dan McCarthy R.I.P. - An Appreciation

by John Walshe

April 28th 2020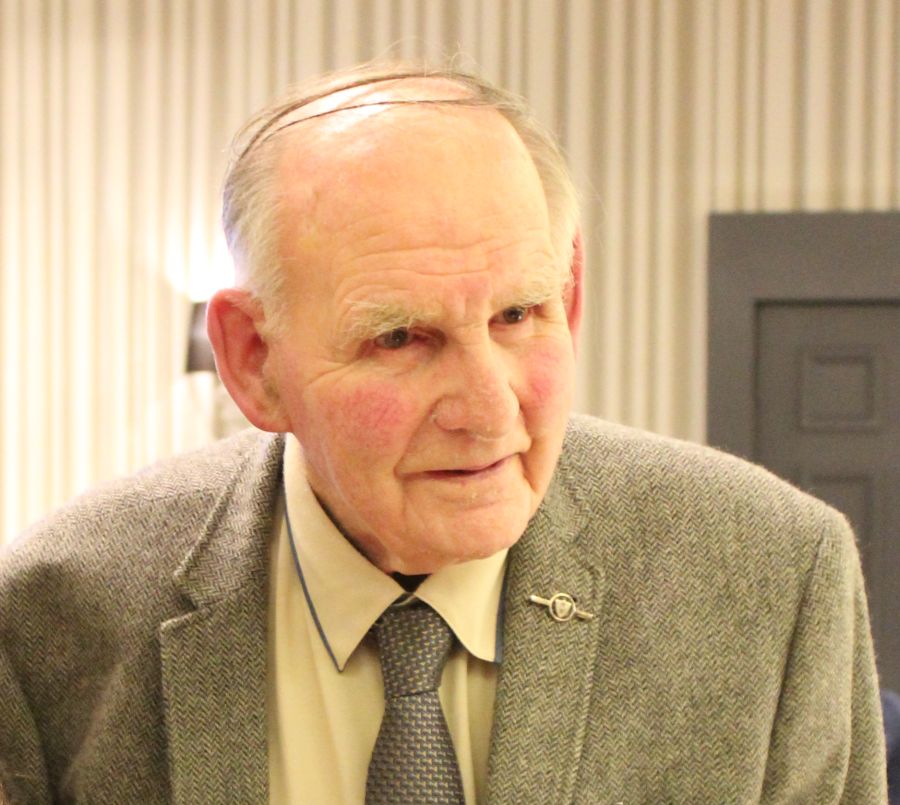 Dan McCarthy, R.I.P.

DAN McCARTHY - AN APPRECIATION


Dan McCarthy pictured in Cork Athletics County Board Booklet "Looking Back - 25 Years of BLE in Cork", published in 1993

The athletics community in Cork, and the wider area, will be saddened to hear of the death of Dan McCarthy, who passed away in the Bon Secours Hospital, after a short illness.
To many people, Dan was the familiar starter at virtually every road race in East Cork, for over 40 years. Always willing to help out at any event in a variety of roles, he also contributed immensely at committee level, none more so then to his beloved East Cork Division, where he served as Chairman for a total of over three decades.
Residing near the village of Ballynoe, on the Cork/Waterford border, Dan's first love was hurling. In this, he won East Cork Junior 'A' and 'B' medals with his local St Catherine's club. With the formation of BLE, in 1967, came a new athletic club in the village - also named St Catherine's - and Dan's involvement here led on to him becoming Vice-Chairman of the East Cork Athletics Board.
During his tenure as Chairman, he was responsible for the formation of a road race championship, which celebrated its 40th birthday last year, and, but for the current situation, would have taken place again last Thursday evening. Those four decades also saw many well-known athletes emerge from the region, including two Olympians in Liam O'Brien and Sonia O'Sullivan.
As recently as two months ago, Dan was in attendance at the annual East Cork Athletics Division Awards Night, at the Midleton Park Hotel, where he presented the Juvenile Athlete of the Year Shield in memory of his late wife, Kathleen.
Dan McCarthy presenting the Kathleen McCarthy Memorial Shield, East Cork Division's Athlete of the Year, to Orla Coffey, Carraig na bhFear AC, on February 28th 2020
Dan also served for many years as Vice-Chairman of the Cork County Board, and, while in this position he welcomed the revival of his local St Catherine's AC, in 2009, being elected President on its formation. Five years ago, at a function in the Blarney Golf Resort Hotel, he was the surprised recipient of the Munster Athletics Hall of Fame, an award that was certainly richly deserved and well-earned.

Apart from the inaugural event, and one other year while in hospital, Dan acted as starter of the Ballycotton '10' on 38 occasions. In these races, he sent an estimated 50,000 runners off on their 10-mile journey.
There is no doubt that not one of those 50,000 could say they didn't get a fair start – because impartially, fairness and a willingness to help others have been the hallmark of Dan McCarthy's long and cherished sporting life.
May he rest in peace
Related Article

Death of Dan McCarthy - East Cork Athletics Division