Cork City Sports Athletics Person of the Month of September 2020 - Nicola Tuthill
Nicola Tuthill is Cork City Sports Athlete of the Month for September 2020

River Lee Hotel
Friday September 25th 2020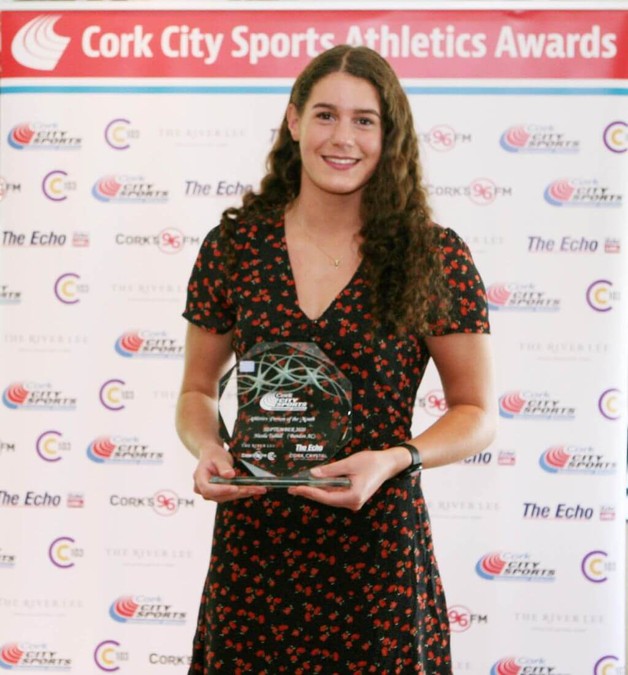 Nicola Tuthill, Bandon AC, is Cork City Sports Athlete of the Month for September 2020


The award was presented at a function at the River Lee hotel, on Friday September 25th 2020

The Cork City Sports Athlete of the Month Award is sponsored by 96FM/C103FM, The Echo, The River Lee, Cork Crystal and Leisureworld
Cork City Sports - Awards Archive

The Cork City Sports Athlete of the Month of September 2020 is Nicola Tuthill, Bandon AC
Cork City Sports Athletics Person of the Month - September 2020 - Award Citation
The September Cork City athlete of the month award goes to Nicola Tuthill, Bandon AC.
Nicola was the dominant force in the women's hammer event at the National Junior Championships, in Santry, on September 5th. Her throw of 57.19m was almost 9 meters clear of her nearest rival.
Three weeks earlier, Nicola became only the sixth Irish woman to pass the magical 60m mark, when winning the National senior title. And all of this at the tender age of 16!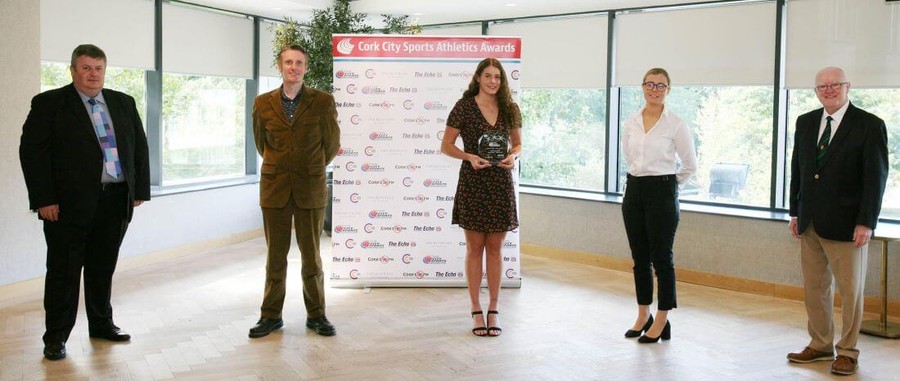 Nicola Tuthill with Cork City Sports Committe Members and Sponsors
Watch Cork Athletics Videos on Vimeo