CIT Athletics Seminar 5 2019 - How to Avoid Dropout
How to Avoid Athlete Dropout - CIT Athletics Seminar #5 2019
Track Admin Building, CIT
7:30pm Tuesday March 12th 2019

This seminar is an essential for any Coach or Administrator, in ANY sport!

The 5th of 6 CIT Athletics Seminars in this years series takes place in the Track-Side Admin Building at CIT Track, on Tuesday next, March 12th, at 7:30pm. To register contact This email address is being protected from spambots. You need JavaScript enabled to view it., 0867700588


Some the Topics:
"Supporting Athletes from Junior to Senior Level"
"Junior to Senior Transition"
"One of Irish Sports most important issues?"


Athlete dropout, most especially in the young teen and Junior to Senior Transition is something that is prevalent across ALL sports in Ireland. This dropout hurts Irish sport, by draining it of future athletes of all levels, not just the potential stars. In many ways more worrying is the alarming rise in weight problems and obesity in Ireland, particularly among young, and indeed, the very young. We owe it to our sport(s) and to Irish society in general, that everyone in sport does their utmost to retain athletes and keep them active.
Quote
Citing an unnamed colleague, " The benefits of running by far outweigh the benefits of not-running" You can substitute your own sport here, where it says running.
The dropout in Athletics in Cork can be seen vividly in the graph below, which shows the age distribution for registered athletes in Cork at the end of December 2018. There is, literally, a wasteland between the ages of 15/16 and the early thirties. This is a major cause for concern both from a general athletics point of view, and also from a public health perspective. If the transition can be managed better, to increase retention rates, the return to sport and to society would be immeasurable - a Win-Win-Wim situation.
Age distribution of registered athletes in Cork - December 2018
Age distribution of registered Juvenile athletes in Cork - December 2018

The graph above clearly demonstrates the extent of the problem, e.g. There were less than 100 registered 18 year olds in Cork at the end of 2018

Age distribution of registered 19 to 34 year old athletes in Cork - December 2018
The drop off in the teens continues right through the twenties for males, while female participation appears to pick up from their mid-twenties
Recent Relevant Irish Times Post from Sonia O'Sullivan shared on Cork Atheltics Facebook page
Venue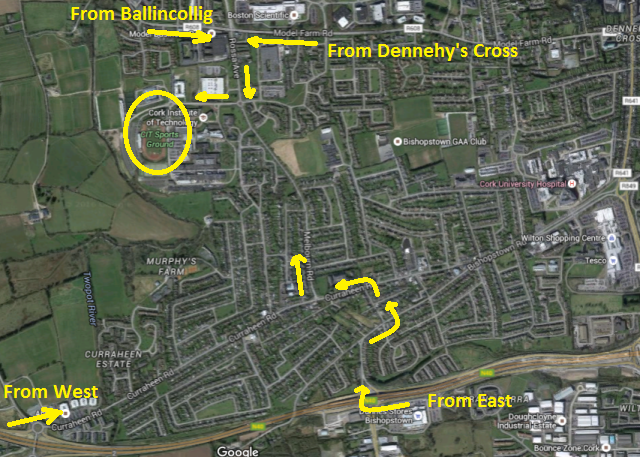 CIT Track Location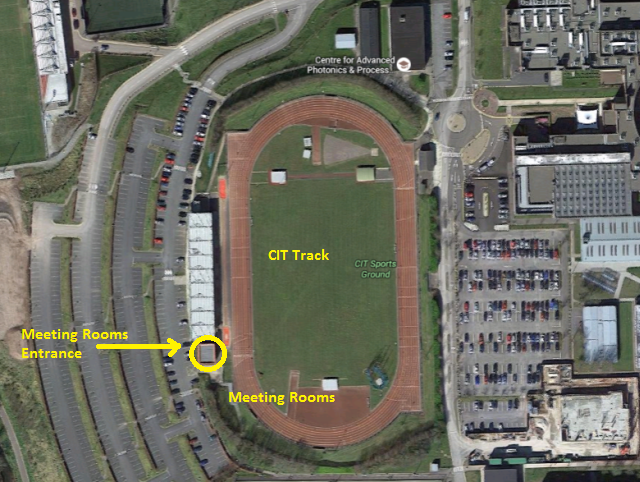 The lecture is upstairs in the Red-Brick Building at the southern end of the Stand. Access is via a sidegate between the Stand and the Red-Brick Building. It can also be accessed from track-side, however the easiest way is via the car-park side