RUNNING FOR BETTER – Guest Article by John Walshe
RUNNING FOR BETTER – BANDON MAN'S RUNNING BOOK
This article, by John Walshe, appeared in The Southern Star on Saturday, December 22nd 2018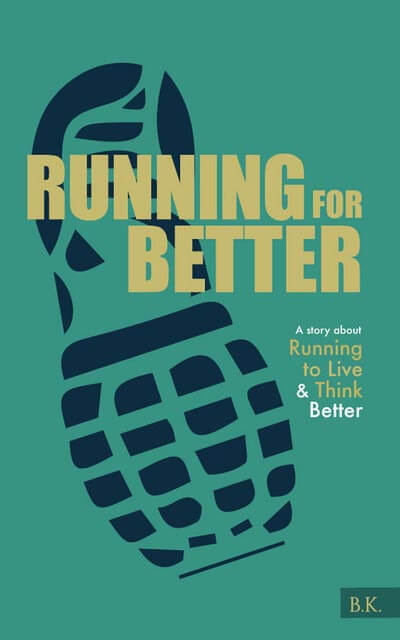 A Bandon man's running journey which has brought him all the way from an occasional runner to winning national medals with the famous Leevale club is the subject of a recently published book titled 'Running for Better' - a story about Running to Live and Think Better.
Brian Kearney, a guidance counsellor at Bandon Grammar School, has followed a rather unusual path in his sporting career. He hopes the 180-page publication will be of benefit to the many runners now pounding the roads and also help them avoid some of the pitfalls he encountered along the way.
"I suppose the book is the type of book I would have liked to read when I started out, so by writing it I feel it might be of help to someone else," says the 39-year-old who came to running at the rather late age of 34. Before that, he had tried a number of sports including hurling and football in which he gained success at minor level.
"With Bandon, we won a minor 'A' county hurling title and then went straight up to premier level. Looking back, that helped to shape me. The structure of the team appealed to me and we had a great management set-up. It was more than just the game, they showed us how to handle ourselves and get the best out of ourselves and I kind of missed that after going to college in Limerick," he admits.
After a period travelling in which he played GAA in such far-flung places as Korea and California, he returned home and played soccer for a while with Castlelack. "That was at a social level and while it was enjoyable it wasn't structured. I also did boxing for a while but then I broke my jaw so running became my focus. It gave me that structure I was looking for and became something that I could push myself in."
After following a programme of cross-training and running just three times a week – two fast sessions and a long run – he broke three hours for the marathon. "It was tough on the body but gave quick results, although I don't follow that kind of programme any more as I began to learn more about training.
"That's where the book really came from, I feel what I learned would show people the way to go and get the most out of themselves. I just came home one evening and started writing, it wasn't meant to be a book and I suppose it was something I wrote so that I would always have it to look back on."
Two years ago, Kearney joined Leevale and came under the tutelage of legendary coach Donie Walsh. Progress has been swift, with around 12 medals at county, regional and national level already acquired. This October, he was Leevale's leading scorer in fifth place on their senior county winning cross-country team.
International representation was next on the cards when he qualified for the Irish M35 team for the British & Irish Masters International. Although he travelled to Swansea, unfortunately he picked up an injury and had to pull out after just a mile. Just one year after taking up cross-country running, he was selected after a trial in Abbottstown, Dublin, for the six-man team.
Hundreds of athletes gathered in Singleton Park in Swansea on what was a challenging course with plenty of hills and heavy conditions over a variety of distances for different age-groups. Bandon AC's Carmel Crowley won an individual silver medal in the F50 event while the M35 men's team also won silver (losing very narrowly to the English team after Brian had to pull out with injury). He hopes that will get another chance next year in Southport when he 'graduates' to the M40 age-group.
For anyone interested in Brian's book on how to develop a stronger mindset for running based on his experiences training for sub-three-hour marathon, it is available at Bandon Books in Riverview Shopping Centre, John Buckley Sports in Cork city or online through amazon.co.uk in kindle and paperback editions.