SPAR Cork Airport Runway Run 2018 - Essential Information
Runway Run - Information for Participants

SPAR Cork Airport Runway Run
Midnight Friday November 2nd 2018
Traffic Control - Pedestrian Crossing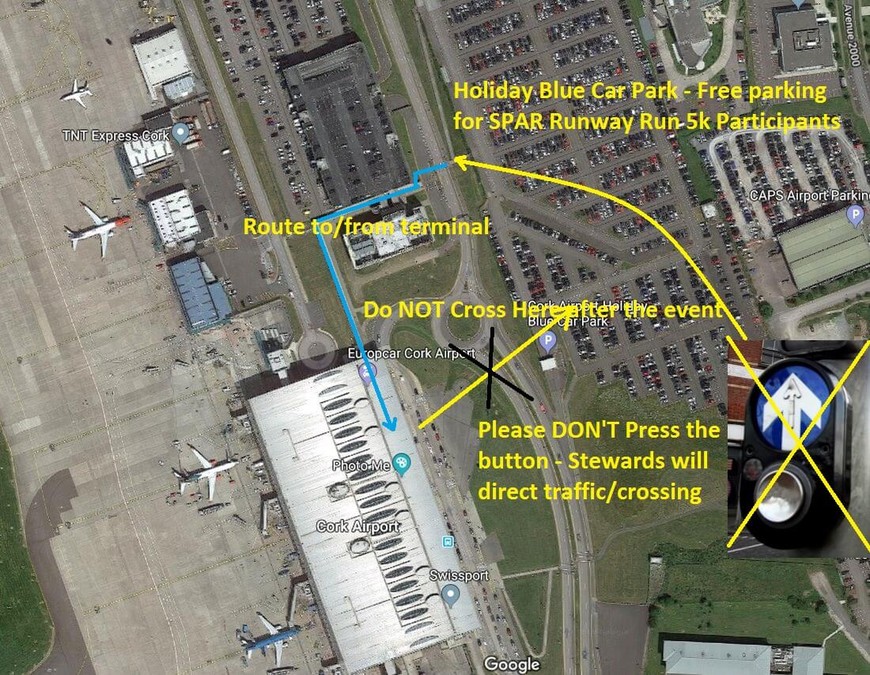 The Holiday Blue car park is the designated car park and is free to race participants & stewards. The barriers will be up when you leave after the event.
Please do NOT press the button at the pedestrian crossing
Frequent traffic stoppages in the lead-up to the SPAR Runway Run 5k causes *MAJOR* traffic build-up on the approaches to Cork Airport, resulting in delays to traffic entering and in the vicinity of Cork Airport. Stewards will man the crossing both before and after the event, controlling both traffic and pedestrians in an orderly fashion.


After the event, please do *NOT* cross the road outside the terminal and attempt to climb the embankments, towards the car park.
It may look shorter but, abart from being an unwise and unsafe place to cross, it will be both slippery and downright dangerous, due to both slope and wet grass. Please be wise and take the safest and quickest route = the route in the image above.
Car Pooling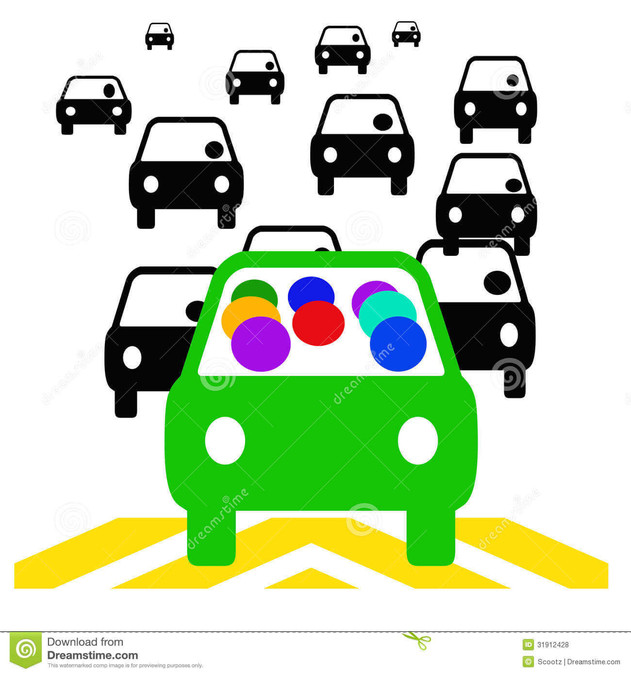 There will be 2,500 participants, along with some 150 race stewards and other race personnel, at tonight's event, consequently there will be a very heavy demand for parking. There is ample parking in Cork Airport, however, it would help enormously if everyone could Car-Pool as far as possible.

Free parking will be available in the Holiday Blue carpark, adjacent to the Airport Terminal. Please allow up to fifteen (15) minutes to walk to the terminal

Please Car-Pool if at all possible




Items Prohibited Air Side
Due to potential damage to aircraft from items left or dropped on the runway, no loose items may be brought air-side from the terminal building, including: bottles, spare clothing, litter, mobiles phones, MP3 players, cameras, etc. In short, any loose, or potentially loose, item that may be dropped on the runway.


Immediately after the event, a 'sweep' of the runway will commence, to ensure that nobody has dropped anything on the runway. This 'sweep' is detailed, like a forensics search. It will be dark, making the sweep/search a lot harder...and longer. Please co-operate and leave loose items behind. Enjoy the unique location.




Check-In
Check-In will take place inside the Terminal building, at the normal Airline Check-in Desks. Check-in will open at 9pm (21:00) and will close at 11pm (23:00), one hour before the event starts. This is to allow runners to be guided through the security barriers, and to check that prohibited material is not being inadvertently brought air-side.

Leaving after Number Pick-UP and Coming Back Later?
If you intend picking up your number early and leaving the Airport, intending to return 'just in time' for the race, please ensure that you are back in the Terminal by 11:30 at the absolute latest. If you are late, you will *ABSOLUTELY NOT* be allowed to start after the event has started.



Cork Athletics' Event preview, including route information, and results, photos and videos from previous Cork Airport Runway Runs