Cork Athletics Youth Development Initiative - CYDI Resumes for Autumn 2018
Cork Youth Development Initiative (CYDI) Resumes for Autumn 2018

CIT Track, Bishopstown, Cork

1pm, Saturday September 22nd 2018

The first meeting of the Autumn sessions of Cork Youth Development Initiative (CYDI) will take place at 1pm, at CIT Track, on Saturday September 22nd 2018

Meet outside red brick building on the South west side of the Stand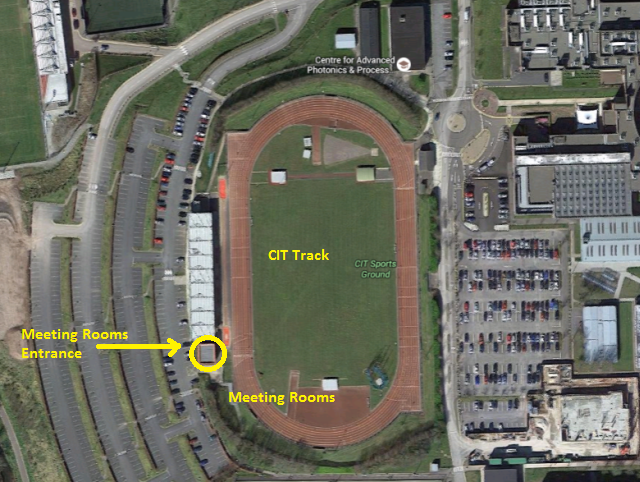 CIT Track Meeting Rooms
Cork Athletics invites all registered Athletes born between 1/1/2003 and 31/12/2006, their parents and coaches to attend the first of the Autumn sessions, on September 22nd.
Colette Kelly:
"Another successful Track and Field season has been concluded, and our beautiful summer has come to a close. Its back to school, and back to training"

The Cork County Board CYDI and Winter Coaching Series will resume at CIT Track, on Saturday September 22nd
The format of the annual Winter Coaching Series has changed this year, to incorporate the new CYDI scheme. The open Winter Coaching Series is for all athletes age 10 and upwards from 2:30pm to 4pm

Session 1: 1pm to 2:30 pm CYDI Panel A, 2:30 to 4pm Open coaching session.

On Day One, Saturday September 22nd, Athletes, born from 2003 to 2006, who have already expressed an interest in being part of the CYDI, along with athletes who would also like to be considered, are invited to register for the Autumn sessions between 12:45 and 1 pm in the red brick building.
Following this, a one and a half hour training session will follow with the event-specific coach. For this group, athletes are asked to select one event group only from the following:
Sprints / Long Jump / High Jump / Hurdles / Shot Put / Javelin / Discus / Hammer / Distance

At the end of the session, each event coach will nominate those athletes selected for Panel A of their event. This group will continue with their event coach, from 1pm to 2:30pm on the designated coaching days, with the aim of achieving the relevent EYOF standard, in 2019 or 2021.
The remaining athletes will be invited to join the open Autumn Winter Coaching coaching session, from 2:30pm to 4pm, on each of the coaching days. During the year, if an event coach feels an athlete from the open Autumn Winter Coaching series, has made considerable improvement, they may be invited into the Panel A group. Similarly, if an athlete selected for the CYDI sessions does not demonstrate sufficient commitment and application, they may be deselected.
September - December 2018 Coaching Dates
Saturday 22/9/18
Saturday 13/10/18
Saturday 27/10/18
Saturday 10/11/18
Saturday 24/11/18
Saturday 8/12/18
| | |
| --- | --- |
| Events | Coaches |
| Hurdles | Colette Kelly |
| High Jump | Martin O'Sullivan |
| Shot | Dave Frattaroli |
| Javelin | Tom Galvin |
| Discus/Hammer | Finbarr McCarthy |
| Sprints | Derek Coffey |
| Long Jump/Triple Jump | TBA |
| Middle Distance/Long Distance | Colette O'Riordan & Frank Hayes |
NB: There is no Distance Group session until the New Year, as these athletes are taking part in the Cross-Country Leagues & Championships
Following on from the Spring 2018 sessions, the scheme resumes On September 22nd.

Registration Fees
€5 per session
Registration Times
CYDI Panel A: 12:45pm to 1pm
Open Coaching Group: 2:15pm to 2:30pm
Aims of CDYI

1) To provide coaching and event peer training groups to aid achievement of qualification standards for EYOF competition in 2019 and 2021 (age dependant).

2) To provide a pathway to the National High Performance Junior squad

Outline Plan: Year One
Provide information on qualification standards and selection policy, and how they are determined - Jacqui Freyne Athletics Ireland High Performance

To organise workshops around the area of physical development and the young athlete, and its impact on performance. - Mary Gleasure BSc SMISCP (Specialist in Sports Medicine, DIP Sports Psychology, DIP Nutrition).

To organise workshops on training pian towards achievement of standards, and to understand competition peaking. - Athletics Ireland High Performance

To hold regular coaching sessions in the events with selected athletes