Autumn Cross-Country Festival Results - October 2019
Results of Autumn Open Cross Country Festival 2019
Abottstown, Dublin

Sunday October 20th 2019
An Athletics Ireland event

Alan O' Brien, Eagle AC - 3rd Masters Men

Athletics Ireland Facebook Page

Results of Athletics Ireland Registered Events - April 2014 - May 2016 (on Old Cork Athletics website)
Results of Athletics Ireland Registered Events - May 2016 to date
Race Calendar / Fixtures List - Athletics Ireland Registered Events
Athletics Ireland Report

- Feidhlim Kelly




Efrem Gidey (Clonliffe Harriers) was the star turn at the SPAR Autumn Open Cross Country, at a resplendent Sport Ireland National Sports Campus today, Sunday October 20th.
The purpose-built cross-country course was picturesque, and in magnificent condition, considering all the recent heavy rain – there were some small muddy patches out the back section, but, in general, it was full of running.
With the main races combined over different distances, Gidey was to the fore throughout – the Clonliffe Harrier was in the Under-20 men's section, covering 6,000m, over a 1500m loop, with the seniors running 7,500m.
Gidey galloped away towards the end, covering 6,000m in a swift 18:20. The best of the rest was Conor Bradley (City of Derry Spartans), who continues his fine run of form, to win the senior men's 7,500m, in 22:55.
In the women's 6,000m race, it was England's Abbie Donnelly who took home the honours, in 20:52, with Mary Mulhare (Portlaoise) the first Irish runner home, in third place, in 21:27.
The Under-20 women's 4,500m was won by Grace Carson (Mid Ulster,) representing Northern Ireland, in 15:55, with Jodie McCann (Dublin City Harriers) second, in 16:20.
The masters' races proved competitive once more with Teresa Doherty (Finn Valley) F40 the first home, over 6,000m, in 21:48.
Colm Rooney (Clonliffe Harriers) M35 was the first men's master home, over 7,500m, in 23:31.
It was a hugely successful day, with close to 1,000 runners taking part, including the mass participation SPAR Cross Country Xperience, over 4.1km – the runners got to experience the course that will be used for the European Cross Country Championships, in Dublin, in 2020.
Colin Donnelly, SPAR Sales Director said: "I would like to congratulate everyone who took part in the SPAR Autumn Open International Cross Country Festival and the SPAR Cross Country Xperience. It was a fabulous day, and you should all be proud of your accomplishments, and we really hope you had a great day with us."
Videos
They're off - Men...and a Dog!!!

How, for God's sake, is someone allowed to run, with the starting field, and on the course, with a dog... even if it is on a lead!!!
Never, ever, seen this in nearly 40 years of Cross-Country.

Athletics Ireland Report


Results of Autumn Open Cross-Country Festival 2019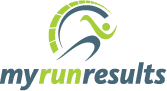 Junior Women
Pos
Forename
Surname
Cat
Club/Country
Time
1
Grace
CARSON
FJ
NORTHERN IRELAND
00:15:55
2
Jodie
MCCANN
FJ
Dublin City Harriers AC
00:16:20
3
Danielle
DONEGAN
FJ
Tullamore Harriers AC
00:16:45
4
Niamh
CARR
FJ
Springwell Running Club
00:16:51
5
Sarah
KELLY
FJ
Inishowen AC
00:17:03
6
Niamh
O'MAHONEY
FJ
An Ríocht AC
00:17:07
7
Aimee
HAYDE
FJ
Newport AC
00:17:12
8
Mollie Jean
HUTCHINSON
FJ
Ferrybank AC
00:17:17
9
Anna
O'CONNOR
FJ
Waterford AC
00:17:27
10
Ruth
HEERY
FJ
Waterford AC
00:17:34
11
Neasa
REILLY
FJ
Dunleer AC
00:17:40
12
Aoife
COFFEY
FJ
Lucan Harriers AC
00:17:42
13
Jo
KEANE
FJ
Ennis Track AC
00:17:57
14
Emma
CAULFIELD
FJ
Waterford AC
00:18:00
15
Aisling
MOHAN
FJ
Metro/St. Brigid's AC
00:18:06
16
Lauren
MURPHY
FJ
Cilles AC
00:18:11
17
Isabelle
CUMMINS
FJ
Ferrybank AC
00:18:13
18
Cassie
LAGAN
FJ
Finn Valley AC
00:18:16
19
Emma
RYAN
FJ
Dundrum South Dublin AC
00:18:28
20
Karen
GALLAGHER
FJ
Finn Valley AC
00:18:54
21
Aela
STEWART
FJ
City of Derry AC Spartans
00:19:13
22
Aoife
CASEY
FJ
Ferrybank AC
00:19:18
23
Dora
MEDGYESY
FJ
Celtic DCH AC
00:19:19
24
Maeve
DERVIN
FJ
Roscommon AC
00:19:52
25
Sarah
GILHOOLEY
FJ
Galway City Harriers AC
00:20:14
26
Hannah
BURKE
FJ
Waterford AC
00:21:57
Masters Women
Pl.
Name
Cat
Club/City/Country
Time
1
Teresa
DOHERTY
F40
Finn Valley AC
00:21:48
2
Fiona
KEHOE
F35
Kilmore AC
00:22:18
3
Natasha
ADAMS
F40
Letterkenny AC
00:22:21
4
Claire
MCGUIGAN
F35
Lifford Strabane AC
00:22:37
5
Kate
O'NEILL
F35
Metro/St. Brigid's AC
00:22:43
6
Deirdre
MCDERMOTT
F40
Dublin City Harriers AC
00:22:52
7
Michelle
KENNY
F40
Leevale AC
00:22:57
8
Helen
MCCREADY
F35
Rosses AC
00:23:24
9
Aine
O'REILLY
F40
Mullingar Harriers AC
00:23:35
10
Ailish
MALONE
F35
Clonliffe Harriers AC
00:23:38
11
Laura
MATHEWS
F35
North East Runners AC
00:23:41
12
Catherine
DIVER
F40
Beechmount Harriers AC
00:23:47
13
Karen
COSTELLO
F40
Dunleer AC
00:23:52
14
Catherine
O`CONNOR
F40
Sli Cualann AC
00:23:52
15
Maura
KEARNS
F35
Donore Harriers
00:23:53
16
Suzanne
NEILAN
F40
An Ríocht AC
00:23:59
17
Niamh
O'SULLIVAN
F55
An Ríocht AC
00:24:02
18
Kay
BYRNE
F55
Finn Valley AC
00:24:04
19
Breda
GAFFNEY
F45
Mallow AC
00:24:06
19
Nicola
WELSH
F40
Dunleer AC
00:24:06
21
Adrienne
JORDAN
F40
Crusaders AC
00:24:09
22
Sarah
QUIGLEY
F40
Raheny Shamrock AC
00:24:12
23
Kathryn
CASSERLY
F40
Galway City Harriers AC
00:24:14
24
Fionnuala
DIVER
F40
Rosses AC
00:24:20
25
Michelle
LANNON
F45
Carrick-on-Shannon AC
00:24:24
Senior Women
Pos
Forename
Surname
Cat
Club/Country
Time
1
Abbie
DONNELLY
F
ENGLAND
00:20:52
2
Becky
STRAW
F
ENGLAND
00:21:21
3
Mary
MULHARE
F
Portlaoise AC
00:21:27
4
Una
BRITTON
F
Kilcoole AC
00:21:33
5
Kirsty
WALKER
F
ENGLAND
00:21:37
6
Grace
LYNCH
F
Iveragh AC
00:21:44
7
Niamh
ALLEN
F
Crusaders AC
00:21:48
8
Laura
SHAUGHNESSY
F
Galway City Harriers AC
00:21:52
9
Sinead
O'CONNOR
F
Leevale AC
00:22:02
10
Fiona
CLINTON
F
Dundrum South Dublin AC
00:22:03
11
Sorcha
NIC DHOMHNAILL
F
Donore Harriers
00:22:08
12
Catherina
MULLEN
F
Metro/St. Brigid's AC
00:22:10
13
Rachel
GIBSON
F
North Down AC
00:22:19
14
Sorcha
MCALISTER
F
Westport AC
00:22:20
15
Zoe
WASSELL
F
ENGLAND
00:22:23
16
Amy
O'DONOGHUE
F
Emerald AC
00:22:26
17
Maisy
O`SULLIVAN
F
St. Abbans AC
00:22:34
18
Sarah
LAVERTY
F
Beechmount Harriers AC
00:22:34
19
Adrianna
MULLIGAN
F
Longford AC
00:23:04
20
Niamh
KELLY
F
Letterkenny AC
00:23:15
21
Helen
LAVERTY
F
Beechmount Harriers AC
00:23:28
22
Edel
MONAGHAN
F
Dublin City Harriers AC
00:23:30
23
Sinead
WHITELAW
F
Mullingar Harriers AC
00:23:57
24
Maria
JONES
F
Sportsworld AC
00:23:59
25
Nadine
DONEGAN
F
Tullamore Harriers AC
00:24:05
26
Aoife
O`BRIEN
F
Westport AC
00:24:12
27
Ciara
WILSON
F
D.M.P. AC
00:24:15
28
Lisa
HEGARTY
F
Leevale AC
00:24:15
29
Laura
TUITE
F
Clonliffe Harriers AC
00:24:43
30
Elizabeth
CARR
F
Mullingar Harriers AC
00:24:54
31
Síle
CARROLL
F
Liffey Valley AC
00:25:08
32
Alannah
COOLEY
F
Clonliffe Harriers AC
00:25:22
33
Carol
FINN
F
Leevale AC
00:25:30
34
Dawn
LYNCH
F
An Ríocht AC
00:26:26
35
Maura
MAHONEY
F
Crusaders AC
00:27:21
F65+
Pos
Forename
Surname
Cat
Club/Country
Time
1
Margaret
GLAVEY
F65
Mayo AC
00:21:29
2
Eileen
KENNY
F65
Mullingar Harriers AC
00:21:32
3
Orla
PHILLIPS
F65
Sli Cualann AC
00:23:43
4
Carmel
MACDOMHNAILL
F65
West Limerick AC
00:24:16
5
Joan
COYLE
F70
Dundrum South Dublin AC
00:24:28
6
June
COMISKEY
F70
Raheny Shamrock AC
00:25:21
7
Marion
O'LOUGHLIN
F65
Ennis Track AC
00:25:28
8
Brigid
MCCABE
F65
Mullingar Harriers AC
00:30:35
M65+
Pos
Forename
Surname
Cat
Club/Country
Time
1
Paul
ELLIOT
M65
Beechmount Harriers AC
00:24:33
2
Brian
LYNCH
M65
North East Runners AC
00:24:58
3
Michael
JORDAN
M65
North East Runners AC
00:25:19
4
Eamonn
MCEVOY
M65
St. Finbarrs AC
00:25:24
5
Martin
KERR
M65
Milford AC
00:26:14
6
Mike
MACDOMHNAILL
M65
West Limerick AC
00:26:43
7
Matt
ALEXANDER
M65
Coolquill AC
00:26:48
8
Noel
HANRATTY
M65
Trim AC
00:27:10
9
Brian
MCGRATH
M65
Le Chéile AC
00:27:25
10
Liam
O`HARE
M70
Barnet and District AC
00:29:03
11
Ken
HIGGS
M70
Eagle AC
00:29:37
12
William
BELTON
M65
Sli Cualann AC
00:29:38
13
Richard
MULLINS
M70
St. Abbans AC
00:30:12
Senior Men
Pos
Forename
Surname
Cat
Club/Country
Time
1
Conor
BRADLEY
M
City of Derry AC Spartans
00:22:55
2
James
GORMLEY
M
ENGLAND
00:23:03
3
Liam
BRADY
M
Tullamore Harriers AC
00:23:04
4
Matt
BERGIN
M
IRELAND
00:23:09
5
Kevin
MAUNSELL
M
Clonmel AC
00:23:19
6
David
MCGLYNN
M
Waterford AC
00:23:22
7
Ieuan
THOMAS
M
WALES
00:23:26
8
Cormac
DALTON
M
Mullingar Harriers AC
00:23:37
9
Jack
BOYLAN
M
Dunleer AC
00:23:39
10
Cathal
DOYLE
M
Clonliffe Harriers AC
00:23:41
11
Ian
GUIDEN
M
Clonliffe Harriers AC
00:23:42
12
Eoin
EVERARD
M
Kilkenny City Harriers AC
00:23:53
13
Pierre
MURCHAN
M
Dublin City Harriers AC
00:23:57
14
Mitchell
BYRNE
M
Rathfarnham W.S.A.F. AC
00:24:00
15
Andrew
COSCORAN
M
Star of the Sea AC
00:24:05
16
Michael
POWER
M
West Waterford AC
00:24:07
17
Emmet
JENNINGS
M
Dundrum South Dublin AC
00:24:08
18
Patrick
MCNIFF
M
Newcastle & District AC
00:24:13
19
Peter
ARTHUR
M
Liffey Valley AC
00:24:22
20
Damien
LANDERS
M
Ennis Track AC
00:24:25
21
Garry
CAMPBELL
M
Dunleer AC
00:24:25
22
Conor
DUFFY
M
Glaslough Harriers AC
00:24:26
23
Robert
CORBALLY
M
Dundrum South Dublin AC
00:24:27
24
David
SCANLON
M
Rathfarnham W.S.A.F. AC
00:24:46
25
Eoin
TAGGART
M
Clonliffe Harriers AC
00:24:54
26
Evan
BYRNE
M
Togher AC
00:25:00
27
Rick
NALLY
M
Dundrum South Dublin AC
00:25:02
28
Conor
O'MAHONY
M
An Ríocht AC
00:25:03
29
Christian
MCKENNA
M
Dundrum South Dublin AC
00:25:15
30
Eoghan
BEARY
M
Dooneen AC
00:25:22
31
Niall
SHEEHAN
M
Gowran AC
00:25:27
32
Sean
DORAN
M
Clonliffe Harriers AC
00:25:46
33
Finley
DALY
M
Sligo AC
00:25:51
34
Eanna
FOLAN
M
Galway City Harriers AC
00:25:52
35
David
FOX
M
Leevale AC
00:26:14
36
Mark
MCPAUL
M
Finn Valley AC
00:26:17
37
Keith
FALLON
M
Galway City Harriers AC
00:26:24
38
Jack
MISKELLA
M
Craughwell AC
00:26:46
39
Eoin
KELLY
M
Letterkenny AC
00:27:11
40
Donagh
POWELL
M
Rathfarnham W.S.A.F. AC
00:27:16
41
Ieuan
HOPKINS
M
Brothers Pearse AC
00:28:00
42
Jamie
MCCARTHY
M
Waterford AC
00:28:35
43
Alex
O'BRIEN
M
Lucan Harriers AC
00:28:55
44
Rory
GERAGHTY
M
Liffey Valley AC
00:29:03
45
Dylan
WRIGHT
M
Lucan Harriers AC
00:29:07
46
Peter
TWOOMEY
M
Rathfarnham W.S.A.F. AC
00:29:20
47
Paul
JOYCE
M
Craughwell AC
00:29:26
Masters Men
Pos
Forename
Surname
Cat
Club/Country
Time
1
Colm
ROONEY
M35
Clonliffe Harriers AC
00:23:31
2
Brian
MAHER
M40
Kilkenny City Harriers AC
00:23:42
3
Alan
O'BRIEN
M35
Eagle AC
00:24:30
4
Rossa
HURLEY
M35
Donore Harriers
00:24:49
5
Thomas
LUPTON
M35
Portlaoise AC
00:24:50
6
Glenn
DONNELLY
M35
Acorns AC
00:24:53
7
Paul
MOLONEY
M40
Mallow AC
00:25:01
8
Conor
MCCAULEY
M35
Leevale AC
00:25:09
9
John
KINSELLA
M35
Bilboa AC
00:25:23
10
Dermot
MCELCHAR
M40
Finn Valley AC
00:25:23
11
Paddy
O'TOOLE
M40
Westport AC
00:25:26
12
Pierce
GEOGHEGAN
M35
Liffey Valley AC
00:25:31
13
Barry
SHEIL
M35
Longford AC
00:25:33
14
Louis
MCARTHY
M35
Rathfarnham W.S.A.F. AC
00:25:38
15
Noel
MURPHY
M35
Waterford AC
00:25:45
16
Brian
GERAGHTY
M45
Sli Cualann AC
00:25:48
17
Chris
HARRINGTON
M35
Leevale AC
00:25:50
18
Karol-David
CRONIN
M35
Sportsworld AC
00:25:58
19
Brian
KEARNEY
M40
Leevale AC
00:26:02
20
Donal
MULLIGAN
M45
Longford AC
00:26:06
21
Declan
TOAL
M45
North East Runners AC
00:26:08
22
Tim
TWOMEY
M35
Leevale AC
00:26:08
23
Mark
DAVIS
M45
Craughwell AC
00:26:11
24
Niall
SHEIL
M40
St. Killian's AC
00:26:11
25
Stephen
KELLY
M40
Drogheda & District AC
00:26:16
26
John
FENTON
M40
St. Abbans AC
00:26:22
27
Donal
LEAHY
M45
Lios Tuathail AC
00:26:32
28
Colm
COSTELLO
M45
Brothers Pearse AC
00:26:34
29
Colm
FITZGERALD
M40
Portlaoise AC
00:26:37
30
Ciaran
MCCARTHY
M45
Raheny Shamrock AC
00:26:46
31
Tommy
HUGHES
M55
Rathfarnham W.S.A.F. AC
00:26:55
32
Francis
MARSH
M50
North Down AC
00:26:58
33
David
KIRWIN
M40
Raheny Shamrock AC
00:27:01
34
Paul
SMITH
M40
Drogheda & District AC
00:27:06
35
Gerard
GAVIN
M45
Mullingar Harriers AC
00:27:13
36
Rob
CROSS
M45
Crusaders AC
00:27:22
37
Daniel
COFFEY
M40
Leevale AC
00:27:23
38
Phelim
GLYNN
M55
Dunboyne AC
00:27:27
39
Brendan
LYNG
M45
United Striders AC
00:27:31
40
John
MCGRATH
M45
United Striders AC
00:27:33
41
Michael
WYCHERLEY
M45
Crusaders AC
00:27:34
42
Gavin
KEOGH
M35
Donore Harriers
00:27:39
43
James
GRUFFERTY
M35
Leevale AC
00:27:40
44
Anthony
DOHERTY
M50
Milford AC
00:27:41
45
Aengus
BURKE
M50
Portlaoise AC
00:27:44
46
Kevin
MCGLONE
M50
Sligo AC
00:27:56
47
Stephen
HUNTER
M35
St. Abbans AC
00:28:02
48
Patrick
MALONE
M55
Newbridge AC
00:28:06
49
Bruce
CAMPBELL
M45
Sportsworld AC
00:28:06
50
Des
TREMBLE
M45
Donore Harriers
00:28:08
51
Noel
BURKE
M35
Ballyroan Abbeyleix & District AC
00:28:09
52
John
MCCAULEY
M35
Crusaders AC
00:28:10
53
Ronan
KEARNS
M40
Rathfarnham W.S.A.F. AC
00:28:11
54
Sean
MCDERMOTT
M45
Castlegar AC
00:28:13
55
Nat
GLENN
M50
North Belfast Harriers
00:28:16
56
Jason
KEHOE
M35
Crusaders AC
00:28:22
57
Frank
HALLIGAN
M35
Crusaders AC
00:28:22
58
Ian
O'LEARY
M50
Leevale AC
00:28:24
59
Ian
EGAN
M50
Castlegar AC
00:28:37
60
George
DELANEY
M45
United Striders AC
00:28:40
61
Derek
LAWLOR
M40
Crusaders AC
00:28:42
62
Edwin
KEVILLE
M50
Rathfarnham W.S.A.F. AC
00:28:43
63
Peter
CLARKE
M50
Serpentine Running Club
00:28:50
64
Patrick
O'GRADY
M55
Drogheda & District AC
00:28:54
65
Paul
BURKE
M40
Ballyroan Abbeyleix & District AC
00:28:56
66
Dominic
HORAN
M50
Sli Cualann AC
00:29:00
67
Eddie
NEWMAN
M55
Mullingar Harriers AC
00:29:05
68
Frank
HAGUE
M35
Crusaders AC
00:29:07
69
Martin
MCDONALD
M60
Ballyroan Abbeyleix & District AC
00:29:11
70
Padraig
O'MAHONY
M40
Dunleer AC
00:29:12
71
Declan
NEWMAN
M40
Longford AC
00:29:14
72
Gerard
MALONEY
M55
St Pauls AC
00:29:23
73
Patrick
ROCHE
M40
Carrick -on-Suir AC
00:29:26
74
Justin
DUTTON
M40
00:29:46
75
Sean
MURTAGH
M35
South Sligo AC
00:29:50
76
Diarmuid
O'SULLEABHAIN
M35
Sportsworld AC
00:30:17
77
Padraig
SHEAHAN
M50
Millstreet AC
00:30:24
78
Bill
CARTY
M45
Sligo AC
00:30:25
79
Willie
O'DONOGHUE
M55
Mooreabbey Milers AC
00:30:27
80
Mark
CONNOLLY
M60
Finn Valley AC
00:30:36
81
Sean
MCDONNELL
M35
Tallaght AC
00:30:38
82
Barry
MACKEY
M55
Letterkenny AC
00:30:46
83
Tom
CUDDY
M60
Rathfarnham W.S.A.F. AC
00:30:50
84
John
COLLINS
M60
Leevale AC
00:31:06
85
Peter
KNAGGS
M50
Sportsworld AC
00:31:14
86
Mattie
COLEMAN
M60
Ballina AC
00:31:19
87
Keith
EGLINGTON
M40
Dunboyne AC
00:31:26
88
Pat
MORRISSEY
M55
Ennis Track AC
00:31:32
89
Desie
SHORTEN
M60
Sli Cualann AC
00:31:57
90
Michael
PENROSE
M50
Finn Valley AC
00:32:10
91
Rory
CONNOR
M50
Sligo AC
00:32:40
92
Anthony
O'REILLY
M40
IMRA
00:33:33
93
Garvan
BOYCE
M45
Finn Valley AC
00:33:50
94
Pat
MULDOON
M60
Mullingar Harriers AC
00:33:55
95
Jason
MURRAY
M45
Metro/St. Brigid's AC
00:34:10
96
Ben
WHITE
M45
Navan AC
00:35:03
Junior Men
Pos
Forename
Surname
Cat
Club/Country
Time
1
Eferm
GIDEY
MJ
Clonliffe Harriers AC
00:18:20
2
Keelan
KILREHILL
MJ
Moy Valley AC
00:18:44
3
Shay
MCEVOY
MJ
Kilkenny City Harriers AC
00:18:54
4
Thomas
MCSTAY
MJ
Galway City Harriers AC
00:18:58
5
Jamie
BATTLE
MJ
Mullingar Harriers AC
00:19:13
6
Shane
COFFEY
MJ
Naas AC
00:19:17
7
Aaron
DONNELLY
MJ
Dundrum South Dublin AC
00:19:27
8
Conor
MAGUIRE
MJ
Monaghan Phoenix AC
00:19:32
9
Donal
DEVANE
MJ
Ennis Track AC
00:19:44
10
Daniel
STONE
MJ
Raheny Shamrock AC
00:19:47
11
Oisin
KELLY
MJ
Dundrum South Dublin AC
00:19:56
12
Ben
GUIDEN
MJ
Clonliffe Harriers AC
00:20:00
13
Aaron
CULLEN
MJ
Clonliffe Harriers AC
00:20:01
14
Barry
MURPHY
MJ
Galway City Harriers AC
00:20:13
15
William
FITZGERALD
MJ
Craughwell AC
00:20:16
16
Aaron
BRENNAN
MJ
Galway City Harriers AC
00:20:25
17
Damien
MADIGAN
MJ
North Cork AC
00:20:28
18
Cian
O'RIORDAN
MJ
West Waterford AC
00:20:30
19
Tommy
CONNOLLY
MJ
Leevale AC
00:20:30
20
Stephen
CASHIN
MJ
Clonliffe Harriers AC
00:20:34
21
Ben
SMITH
MJ
Leevale AC
00:20:34
22
Scott
FAGAN
MJ
Metro/St. Brigid's AC
00:20:43
23
Jack
MAHER
MJ
Galway City Harriers AC
00:20:56
24
Cormac
MACDERMOTT
MJ
Moy Valley AC
00:20:57
25
Euan
LAGAN
MJ
Mullingar Harriers AC
00:21:00
26
Fergus
OBRIEN
MJ
Waterford AC
00:21:03
27
Tristan
KELLY
MJ
Carmen Runners AC
00:21:09
28
Salmane
MADKOUR
MJ
Metro/St. Brigid's AC
00:21:11
29
Daniel
LACEY
MJ
Clonliffe Harriers AC
00:21:14
30
Eoghan
KEANEY
MJ
Tallaght AC
00:21:16
31
Jamie
KELLY
MJ
Ennis Track AC
00:21:17
32
Jake
MCCARTHY
MJ
Youghal AC
00:21:18
33
Kyle
MOORHEAD
MJ
Craughwell AC
00:21:19
34
Joe
DOWD
MJ
Sli Cualann AC
00:21:20
35
Jack
MORAN
MJ
Mullingar Harriers AC
00:21:33
36
Luke
MCGUINN
MJ
Calry AC
00:21:44
37
Joseph
O'SHEA
MJ
Ashford AC
00:22:02
38
Andrew
MCKENNA
MJ
Monaghan Phoenix AC
00:22:03
39
Luke
BRENNAN
MJ
Waterford AC
00:22:27
40
Ian
MCAWEENEY
MJ
Clonliffe Harriers AC
00:22:34
41
Fran
WHELAN
MJ
Dunleer AC
00:22:50
42
Liam Óg
CUDDIHY
MJ
Waterford AC
00:24:24