Athletics Ireland Autumn Open Cross Country 2016
Extracted Cork Results from Athletics Ireland Autumn Open Cross-Country October 2016
The Athletics Ireland annual Autumn Open Cross-Country, including the Masters International Trials, aka the Gerry Farnan XC, were held yesterday, October 16th, in Abbottstown, Dublin. The meet launched the new National Cross-Country course on the National Sports Campus in Abbottstown.
Star of the show was Fionnuala McCormack (Kilcoole AC), who won the Senior & Masters Women's 6k. The Senior & Masters Men's 8k was won by Mark Christie (Mullingar Harriers AC).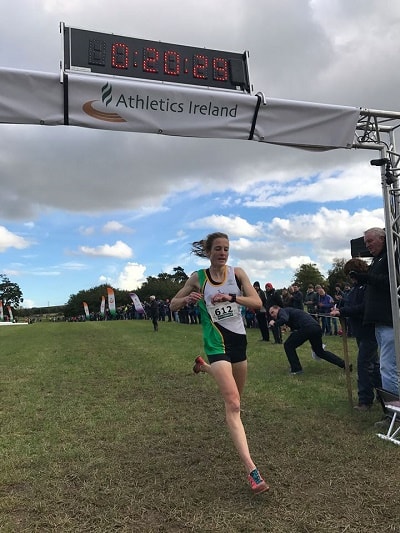 Fionnuala McCormack winning Women's Open

The primary Cork Interest was on the Masters events/categories, where athletes were vieing for places on the Irish Team for next month's International Cross-Country, hosted by Scotland this year, in Tolcross Park, Scotland, on November 12th.
Several Cork Athletes took category podium places:
Women

Michelle KENNY, Leevale AC placed 3rd in the F35 category
Carmel PARNELL, Leevale AC, took Gold in the F60 category
Mary Sweeney, St Finbarr's AC, who took Gold in the F55 category
Kathleen O'BRIEN, St Catherine's AC also took Gold, in the F70 category
Men
Michael HARTY, East Cork AC, took silver in the M35 category
Neilus Ahern, Midleton AC, took Bronze in the M60 category
Junior Men
Another notable performance was Fearghal Curtin, Youghal AC, who took Silver in the Junior Men's 6k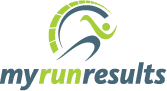 Junior Women

Pos
Name
Cat
Cat Pos
Club
Time

1

Cari HUGHES

FJ

1

Wales

00:14:09

2

Sophie MURPHY

FJ

2

Dundrum South Dublin A.C.

00:14:17

3

Abbie TAYLOR

FJ

3

Dundrum South Dublin A.C.

00:14:38

15

Louise SHANAHAN

FJ

15

Leevale A.C.

00:15:19

36

Tamzin MULDOWNEY

FJ

36

Midleton A.C.

00:17:17

Senior Women

Pos

Name

Cat

Cat Pos

Club

Time

1

Fionnuala MCCORMACK

FS

1

Kilcoole A.C.

00:20:30

2

Paulina KACZYNSKA

FS

2

Poland

00:21:06

3

Caroline CROWLEY

FS

3

Crusaders A.C.

00:21:08

20

Michelle KENNY

F35

3

Leevale A.C.

00:22:40

46

Rosaleen MACKEOWN

F40

6

Leevale A.C.

00:24:35

58

Carmel PARNELL

F60

1

Leevale A.C.

00:25:32

68

Mary SWEENEY

F55

1

St. Finbarrs

00:26:26

70

Elaine O'DONOGHUE

F35

13

Riverstick/Kinsale A.C.

00:26:38

101

Marion LYONS

F60

7

St. Finbarrs

00:32:37

F35

Pos

Name

Cat

Cat Pos

Club

Time

4

Ann-Marie MCGLYNN

F35

1

Letterkenny A.C.

00:21:14

6

Kerry O'FLAHERTY

F35

2

Newcastle & District AC

00:21:22

20

Michelle KENNY

F35

3

Leevale A.C.

00:22:40

70

Elaine O'DONOGHUE

F35

13

Riverstick/Kinsale A.C.

00:26:38

F40

Pos

Name

Cat

Cat Pos

Club

Time

25

Maria MCCARTHY

F40

1

Farranfore Maine Valley A.C.

00:23:12

31

Adele WALSH

F40

2

St. Senans A.C.

00:23:33

35

Mary LEECH

F40

3

Drogheda & District A.C.

00:23:59

46

Rosaleen MACKEOWN

F40

6

Leevale A.C.

00:24:35

F55

Pos

Name

Cat

Cat Pos

Club

Time

68

Mary SWEENEY

F55

1

St. Finbarrs

00:26:26

90

Charlotte STEVENS

F55

2

Sli Cualann A.C.

00:28:46

92

Brigid DUFFY

F55

3

Sli Cualann A.C.

00:28:50

F60

Pos

Name

Cat

Cat Pos

Club

Time

58

Carmel PARNELL

F60

1

Leevale A.C.

00:25:32

62

Christine KENNNEDY

F60

2

Galway City Harriers A.C.

00:25:39

79

Nuala REILLY

F60

3

Drogheda & District A.C.

00:27:32

101

Marion LYONS

F60

7

St. Finbarrs

00:32:37

F65/F70

Pos

Name

Cat

Cat Pos

Club

Time

1

Margaret GLAVEY

F65

1

00:18:44

2

Phylis BROWNE

F65

2

Star of the Sea A.C.

00:20:00

3

Kathleen O'BRIEN

F70

1

St. Catherine's A.C

00:21:05

Junior Men

Pos

Name

Cat

Cat Pos

Club

Time

1

Craig MCMEECHAN

MJ

1

North Down AC

00:19:14

2

Fearghal CURTIN

MJ

2

Youghal A.C.

00:19:18

3

Paul O'DONNELL

MJ

3

Dundrum South Dublin A.C.

00:19:22

9

Charlie O'DONOVAN

MJ

9

Leevale A.C.

00:20:00

18

David FOX

MJ

18

Leevale A.C.

00:20:33

27

Evan BYRNE

MJ

27

Togher A.C.

00:20:58

40

Matthew MURNANE

MJ

40

Leevale A.C.

00:22:10

44

James MURRAY-GOOD

MJ

44

Old Abbey A.C.

00:22:14

Overall Men

Pos

Name

Cat

Cat Pos

Club

Time

1

Mark CHRISTIE

MS

1

Mullingar Harriers A.C.

00:24:59

2

Adam NOWICKI

MS

2

Poland

00:25:04

3

Freddy KERON-STUK

MS

3

Raheny Shamrock A.C.

00:25:08

16

Michael HARTY

M35

2

East Cork A.C.

00:26:05

26

Sean MCGRATH

MS

22

East Cork A.C.

00:26:39

32

Michael HERLIHY

M35

6

North Cork A.C.

00:26:58

90

Frank HAYES

M45

8

East Cork A.C.

00:29:22

139

Michael COTTER

M50

8

West Muskerry A.C.

00:31:45

144

Neilus AHERNE

M60

3

Midleton A.C.

00:32:12

Senior Men


Pos

Name

Cat

Cat Pos

Club

Time

1

Mark CHRISTIE

MS

1

Mullingar Harriers A.C.

00:24:59

2

Adam NOWICKI

MS

2

Poland

00:25:04

3

Freddy KERON-STUK

MS

3

Raheny Shamrock A.C.

00:25:08

26

Sean MCGRATH

MS

22

East Cork A.C.

00:26:39

M35

Pos

Name

Cat

Cat Pos

Club

Time

11

Paddy HAMILTON

M35

1

Slieve Gullion Runners

00:25:51

16

Michael HARTY

M35

2

East Cork A.C.

00:26:05

17

Kevin MAUNSELL

M35

3

Clonmel A.C.

00:26:06

32

Michael HERLIHY

M35

6

North Cork A.C.

00:26:58

M40

Pos

Name

Cat

Cat Pos

Club

Time

28

Ciaran DOHERTY

M40

1

Letterkenny A.C.

00:26:44

39

Frank QUINLAN

M40

2

Waterford A.C.

00:27:31

46

Paul BUCKLEY

M40

3

Ferbane A.C.

00:27:54

64

Michael HARRINGTON

M40

8

Bantry A.C.

00:28:36

M45

Pos

Name

Cat

Cat Pos

Club

Time

38

Stephen DUNCAN

M45

1

Omagh Harriers

00:27:26

40

Peter MATHEWS

M45

2

00:27:33

50

Des KENNEDY

M45

3

Raheny Shamrock A.C.

00:28:02

90

Frank HAYES

M45

8

East Cork A.C.

00:29:22

M50

Pos

Name

Cat

Cat Pos

Club

Time

67

Aengus BURKE

M50

1

Portlaoise A.C.

00:28:45

69

Patrick MALONE

M50

2

Newbridge A.C.

00:28:49

74

Phelim GLYNN

M50

3

Dunboyne A.C.

00:28:59

139

Michael COTTER

M50

8

West Muskerry A.C.

00:31:45

M60

Pos

Name

Cat

Cat Pos

Club

Time

140

Paul ELLIOTT

M60

1

00:31:52

141

Martin KEARNEY

M60

2

Galway City Harriers A.C.

00:31:53

144

Neilus AHERNE

M60

3

Midleton A.C.

00:32:12

M65

Pos

Name

Cat

Cat Pos

Club

Time

1

John MURPHY

M65

1

00:24:23

2

Martin MCEVILLY

M65

2

Galway City Harriers A.C.

00:25:26

3

John TODD

M65

3

Tullamore Harriers A.C.

00:26:09

9

Ken HIGGS

M65

8

Eagle A.C.

00:29:27