Echo Mini-Marathon News - June 2nd 2021
News - Echo Mini-Marathon 2021
Sunday September 19th 2021

Start of Cork Women's Mini-Marathon 2015


This year's Mini-Marathon will again be a virtual event! Event organisers, Cork Athletics County Board, are committed to ensuring that Cork's women, who walk and and run the event every year, and, in doing so, raise over €1M for their chosen charities, will not miss out due to the COVID-19 pandemic.

This year, again, the focus will be on facilitating participants fund raise for charity, at a time when charities have been badly hit by cancelled collections and flag days, along with closure of their charity shops, and many other fundraising activities.


The Echo Cork Womens Mini-Marathon Launch

Today, Wednesday June 2nd, The Echo has featured the Mini-Marathon, on both the front page and also inside the paper. This year's 'special format' event will be launched later this month, giving all the details of the options available. The Registration page will be going live at the same time.


Sponsors:
The Flagship Sponsor for the past 39 years has been The Echo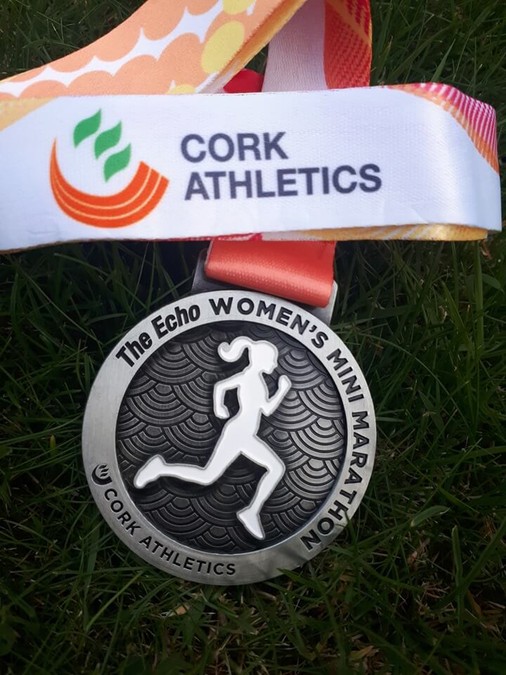 2019 Finishers Medal

The 2021 Medal will be revealed in the next few weeks



Register for Echo Virtual Women's Mini-Marathon 2021
This year we are celebrating the 40th Echo Women's Mini-Marathon. Due to Covid-19 restrictions, the event will be a virtual one again this year, and we are hoping that as many people as possible will take part to help support the many Cork charities who rely on the event's participants to raise much-needed funds every year.
Cork Athletics is still proceeding with plans for a live 'In-Person' event on the Marina, and a decision will be made on this in the coming month or so, as there are many new 'hurdles' to be overcome due to Covid-19, and much will depend on Government and Sport Ireland advice/regulations
Statement from Cork Athletics
At present, it isn't clear if an 'In-Person' live event will be able to go ahead this year, so we have opened entries for our Virtual Women's Mini-Marathon.
A decision on the live event will be made as early as possible, but if you register for the virtual event, you will have the option of changing to an 'In-person' entry if you wish.
The Virtual Event will go ahead even if a live event becomes possible. The Early-Bird offer of €5 entry discount will close if/when entry opens for the 'In-Person' event, with Early-Bird entrants retaining their €5 discount on the live event

The Virtual Event will still run alongside the Live Event

About the Event
The event is 6km and you can complete that however you want either by walking, running or jogging in your back garden!
If the live race cannot go ahead again this year, we encourage you to join us virtually in the spirit of the event on what would have been race day on September 19th, and complete your 6k, (Please adhere to all Government guidelines regarding public safety and social distancing that are in place at the time that you are doing your 6K).
The results portal will be open from September 16th, but if you can't complete your 6K on September 19th, you can also do it anytime between September 16th and September 26th, then upload your results to download your certificate of completion


Charities

The Charities are massive beneficiaries from the funds you all raise each year, but as you will be aware, they have have been hit very badly during Covid, with flag-days and fundraisers of all sorts being cancelled. Cork Athletics urges all participants to 'row in' behind their own chosen charity when doing the Echo Cork Women's Mini-Marathon.


Charity Fundraising
To fund raise for your own chosen charity, pleas Register for the Echo Cork Women's Mini-Marathon, then contact your selected Charity directly, for their fund-raising pack

You can also donate, during the Registration process, to a number of charities, or cheate your own fund-raising page via iDonate, during Registration (Note: These funds are collected directly via iDonate)


Charity Listings

Any Charity that would like to be added to the listings should contact Cork Athletics on our Mini-Marathon email address, with their Charity details and Contacts