Aidan Hogan of Rising Sun AC added to Irish Squad for European 24-Hour Championship
Athletics Ireland Name Team for 24-Hour European Championships
Aidan Hogan running in Energia 24-Hour Championship
Athletics Ireland Release - European 24 Hour Championship
The 24-hour European Championships for 2016 will take place in Albi, France on Saturday 22nd & Sunday 23rd October. The Irish Team selected for this event will include participants in both the mens and womens races.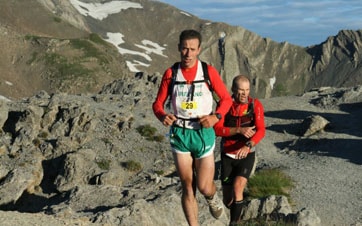 Eoin Keith
The Men's Team will be captained by the current National Champion Eoin Keith of Sportsworld, Dublin, who has a PB of 244.664k, and includes regulars Eddie Gallen of Finn Valley AC, Donegal, with a PB of 230.136k, and John O'Regan of Le Cheile AC, Kildare with a PB of 227.286k.
Eddie Gallen
New additions to the squad are Aidan Hogan of Rising Sun AC, Cork, who recently ran an incredible 238.132k in his 24-hr debut, in Belfast, and Daragh O'Loughlin of Dublin Bay Runners, Dublin with a PB of 225.871k. This Men's Team has the experience and strength to do well in the Team Competition.
Amy Masner
Competing in the women's race will be Amy Masner of Parnell AC in Wexford with a PB of 217.608k. Amy, a native of Canada, has recently declared for Ireland, and has the experience and potential to challenge for a podium position.
The Squad will be aided and supported by Gary McConviille (Team Manager), Kevin Belton (Physical Therapist & Support) and Louis Byrne (Support)