CIT Track to Reopen on June 29th
CIT Track Re-Opening on Monday Week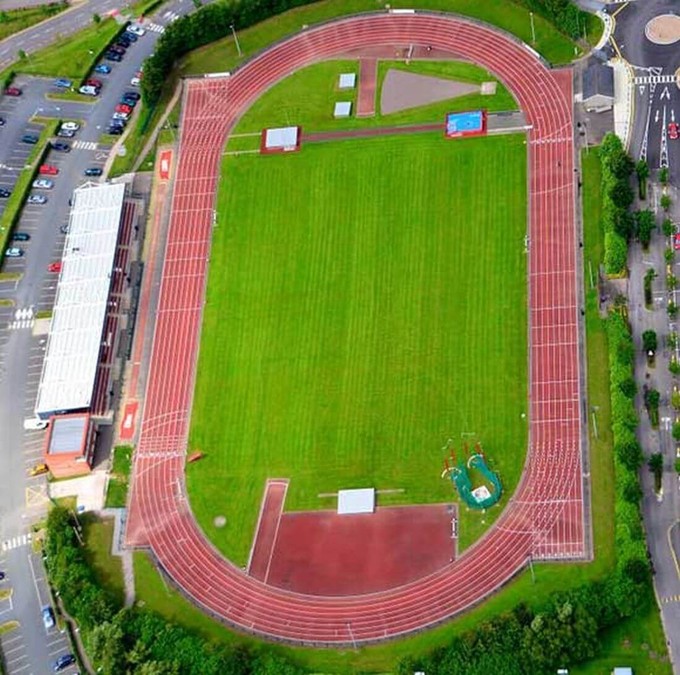 Aerial view of CIT Track
In a welcome move, CIT Management have released a statement saying that they are to re-open the track facility from Monday June 29th, "to coincide with Phase 3 of the Guidelines as set down by Government".

However there are several restrictions.

The track will initially be open only to CARDED and Elite International athletes only (Athletics Ireland High Performance Group), and MUST be booked in advance through a CIT booking system. The system is being formulated at present.
The track will then opened up, on a phased basis, to existing user clubs, after the intial opening has been reviewed. In the meantime, CIT Sports Dept will be in direct contact with existing user clubs, about matters relating to their club's usage of the track.

[While not decided yet, it is envisaged that all users will be required to show evidence of their Athletics Ireland membership at the gate (Probably in the form of a printout of their AAI Registration) ... But the precise details have yet to be decided)]


In addition there is a limit of 15 persons, in line with current HSE Guidelines, on the track at any time, including coaches and other personnel.

CIT will have a person on duty to manage access and monitor numbers.

CIT have also beefed up security at the track, in recent weeks, repairing damage in the perimeter fencing, and ensuring that the track is locked at all times.



Free Athletics Ireland OnLine Reservation System
The system is extremely user friendly, mobile phone compatible, and an individual registered Athletics Ireland Club member can book places for up to three other members at any time, without having to input the Athletics Ireland membership numbers for the other three members.


Athletics Ireland Online Reservation System
UCC Mardyke Track
UCC continue to prepare the track facility, along with a new user management system, and hope to reopen their track over the summer months. (see Covid 19 - Return to Sport Expert Group Release - June 6th 2020)

Related Articles
Covid 19 - Athletics Ireland FAQs re Phase 2 - June 12th 2020
Covid 19 - Return to Sport Expert Group Release - June 6th 2020