Liam O'Brien's 10th National Senior Steeplechase Title - 1992
O'Brien On Ten National Steeplechase Titles

Irish Runner September 1992

Volume 12, No. 6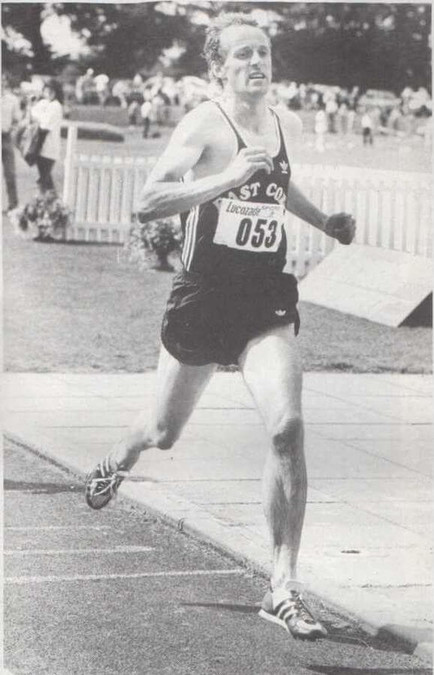 Liam O'Brien cross line to take the 1992 National Steeplechase Title, in Belfield, Dublin


Liam O'Brien Is rightly acknowledged as one of the most reliable and consistant athletes ever to zip around the Irish tracks. The figures are there to prove it, and, from the half mile up, the smooth-running Corkman is a threat to any company. A runner's runner, O'Brien is highly regarded. Has any Irish athlete a more faithful fan club than that led by Meade Wallace and company?

At the recent National Seniors, Liam won an unprecedented 10th steepechase title, stretching the gap to his first win, in 1978. Hence a remarkable 15-year spell during which time he was never out of the medals.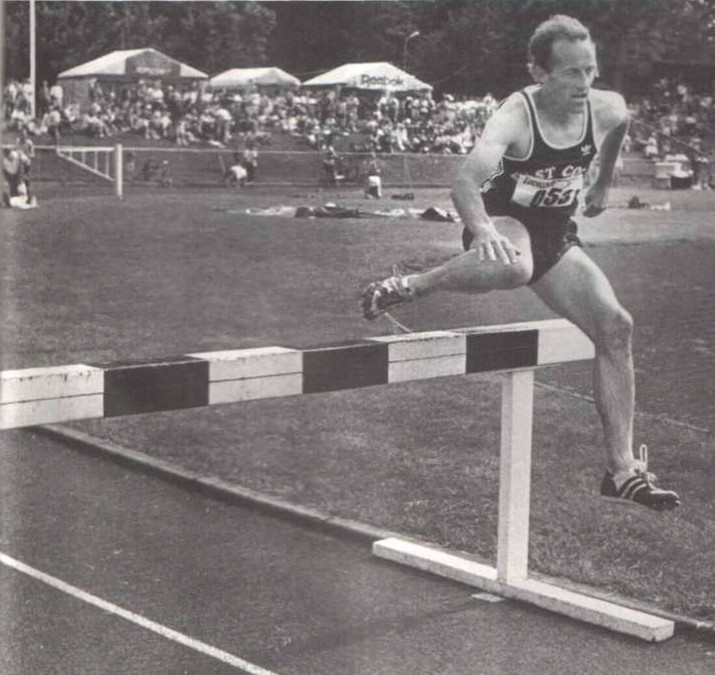 Liam O'Brien out on his own, Belfield, 1992

His Champtonship record goes back even further, to 1976, when he won bronze, at 800m. In the meantime, challenges from Brendan Quinn, Joe Hartnett, and Kieran Stack, have all been met head-on, but the O'Brien era reigns regardless.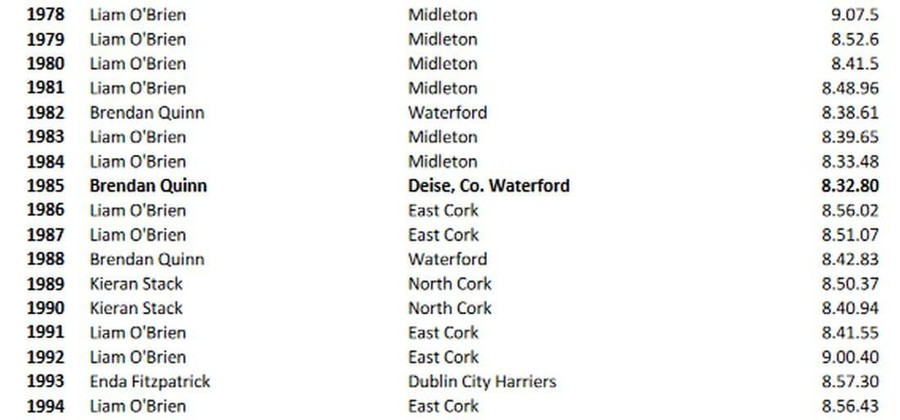 Irish Steeplechase Champions 1978 - 1994. This article was written in 1992. As seen above, Liam went on to capture an 11th Title, in 1994

A semi-finallist at both the L.A. Olympics, and the Rome World Championships, and with a string of domestic successes as long as your arm, the 37 year-old PE teacher just seems to go on and on and on.

A consummate racing tactician, Liam O' embdies all that is good in sport. He is modest to a fault, with a turn of phrase as quick as his finishing kck and is extremely accommodating and helpful.
Immediately after winning his recent title, Liam O' took time out to encourage and boost another competitor, whose dream had shattered in pieces, trying to match strides with the Corkman. It was a gesture completely in character with O'Brien, and one that speaks volumes fpr one of Ireland's greatest all-round athletes.
Top 10 Irish 3000m Steeplechase Performances, as at May 2020

Thirty six years later, Liam O'Brien's Irish 3000m Steeplechase record of 8:27.24, set at Crystal Palace, London, on June 24th 1984, has only been surpassed once, leaving Liam still up there in second place, to Brendan Quinn.

Another noteworthy name from the Top 10 listing, is fourth place, held by Liam's fellow Cork City Sports Director, Joe Hartnett, who ran 8:34.52, just two weeks after Liam, while North Cork AC's John Murray is 9th, on 8:39:13