Cork Athletics Youth Development Initiative - CYDI & Winter Coaching Series Resume for Autumn 2019
Cork Youth Development Initiative (CYDI) & Winter Coaching Series Resume for Autumn 2019

CIT Track, Bishopstown, Cork

1pm, Saturday September 14th 2019

The first meeting of the Autumn sessions of Cork Youth Development Initiative (CYDI) and the Winter Coaching Series will take place at 1pm, at CIT Track, on Saturday September 14th 2019

Meet outside red brick building on the South west side of the Stand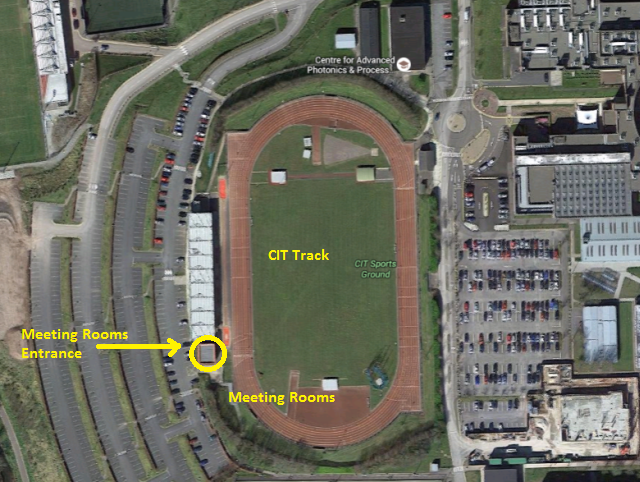 CIT Track Meeting Rooms
Colette Kelly:
"Another successful Track and Field season has been concluded, and our beautiful summer has come to a close. Its back to school, and back to training"
Session 1: 1pm to 2:30 pm CYDI Panel A, 2:30 to 4pm Open coaching session.
Cork County Athletics County Board's highly popular CYDI/Winter Coaching Series will resume this September, at CIT Track.
Last year saw the expansion and development of the programme, with new initiatives introduced. Two coaching sessions took place each day, with selected CYDI athletes training from 1pm to 2:30pm, followed by an open session, from 2:30pm to 4pm.
The focus for the CYDI group is to focus on the challenge of achieving qualifying standards for European Youth Olympics.

Aoife Carroll, Liscarroll AC - Photo: Sam Barnes / Sportsfile
The coaches and administrators congratulate Aoife O'Sullivan (Liscarroll AC) on achieving the standard, and selection for the Irish team for Baku, Azerbaijan, where Aoife reached the High Jump Final.

Adam Turner, Belgooly AC

We also congratulate Adam Turner (Belgooly AC), who secured his first Irish International selection, on the Irish Schools team at the SIAB Nations Cup International.
Both were regular attendees at last year's CYDI sessions.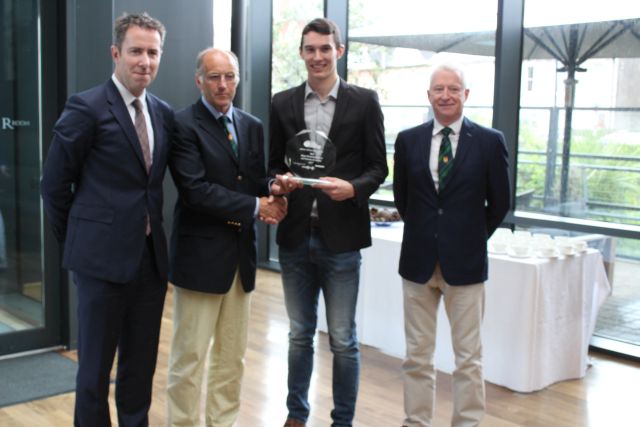 Share Howard, Bandon AC, Cork City Sports Athlete of the Month July 2017
Not forgetting one of our coaches, Shane Howard (Bandon AC), who got his first International call-up, representing Ireland at the recent European Team League First Division T&F. Shane is a fabulous example that self-belief and dedication to training lead to achieving goals.

After review of last year's programme by the coaches, and feedback from athletes and parents, the following programme has been put in place for this year's CYDI/Winter Coaching Series at CIT Track.
CYDI Session
Winter Coaching Session
Coaches
1pm - 2:30pm
2:30pm - 4pm

Advanced Javelin

Beginner & Intermediate Javelin

Tom Galvin (North Cork AC) / Eamonn Ó Ceallaigh (Ballincollig AC)

Advanced Shot Put

Beginner & Intermediate Shot Put

Dave Frattaroli (Limerick AC) / Finbarr McCarthy (Fanahan McSweeney AC)

Advanced High Jump

Beginner & Intermediate High Jump

Martin O'Sullivan (Liscarroll AC)

Advanced Long Jump

Girls: 4.5m+/ Boys: 5.0m+

Shane Howard (Bandon AC)

Hurdles (All Grades)

Beginner & Intermediate Long Jump

Colette Kelly (Belgooly AC)

Hammer/Discus

Beginner & Intermediate Hammer/Discus

Finbarr McCarthy (Fanahan McSweeney AC)

Sprints: 60m/100m/200m/400m

Sprints 60/100/200/400m

Scott Gibson (Bandon AC) / Ger Moynihan (West Muskerry AC)
September - December 2019 Coaching Dates
| Month | Day 1 | Day 2 |
| --- | --- | --- |
| September | 14/09/2018 | 28/09/2018 |
| October | 05/10/2019 | 19/10/2019 |
| November | 02/11/2019 | 16/11/2019 |
| December | 07/12/2019 | 14/12/2019 |
Invitation to Senior & Masters Athletes
All Athletics Ireland athletes registered with a Cork Club are welcome to come along on these dates. This invitation is also extended to Senior and Masters athletes who would like coaching sessions - it is open to all, not just juveniles.
Registration Fees
€5 per session
Aims of CDYI

1) To provide coaching and event peer training groups to aid achievement of qualification standards for EYOF competition in 2021 and 2023 (age dependant).

2) To provide a pathway to the National High Performance Junior squad

Outline Plan: Year One (2018)

Provide information on qualification standards and selection policy, and how they are determined - Jacqui Freyne Athletics Ireland High Performance

To organise workshops around the area of physical development and the young athlete, and its impact on performance. - Mary Gleasure BSc SMISCP (Specialist in Sports Medicine, DIP Sports Psychology, DIP Nutrition).

To organise workshops on training pian towards achievement of standards, and to understand competition peaking. - Athletics Ireland High Performance

To hold regular coaching sessions in the events with selected athletes



Important Information
Cork athletics provides competition for juvenile athletes in events in the year before they compete at Munster/National level.

The primary aim of the Cork Athletics run CYDI & Winter Coaching Series is to raise the technical proficiency in selected track and field events, and to assist in the coaching of athletes for competition.
This series is in its 5th year, and Saturday sees the resumption of the Series, with the 2019 Autumn/Winter sessions.

The first session, from 1pm to 2:30pm, is for athletes who have already attained an advanced standard in the event.

The sole exception is the Hurdles, where only one session will be held, from 1pm to 2:30pm, starting with athletes born in the year 2009. Hurdles is a unique event. As athletes move up an age-group each year, it becomes a new event for them, every year up to Senior level, as the Hurdle height and spacing changes.
A beginners/improvers session will be held from 2:30 to 4pm. The following age limits apply:

| Event | Starting Age |
| --- | --- |
| Sprints/Long Jump | Born in 2012 |
| Shot Put/High Jump | Born in 2010 |
| Hurdles | Born in 2009 |
| Discus/Hammer | Born in 2008 |
| Javelin | Born in 2009 |
NB: THERE WILL BE NO TURBO JAVELIN TRAINING