Rob Heffernan Honoured with Naming of Tramore Valley Park Walk
The Rob Heffernan Walk - Tramore Valley Park
Wednesday May 22nd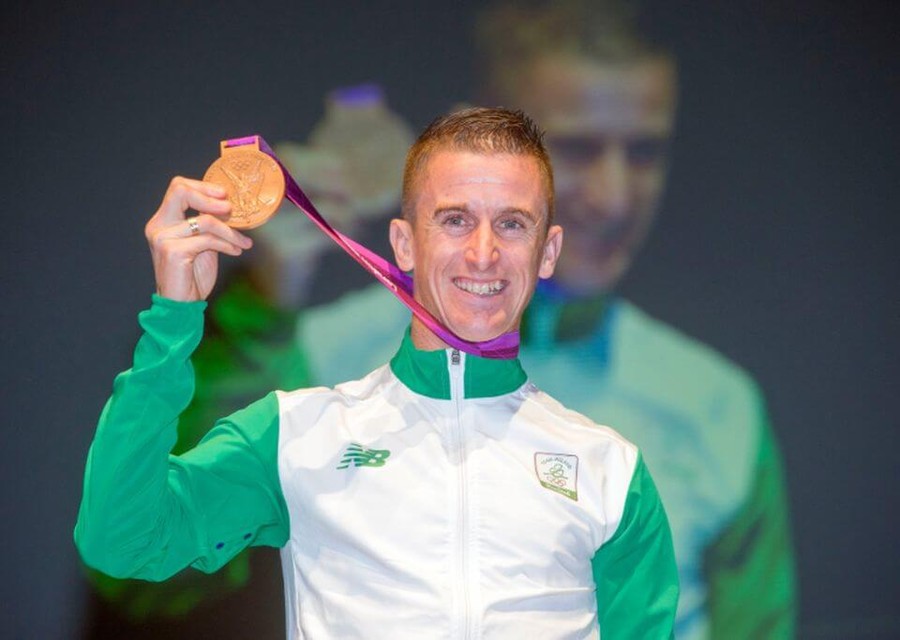 Rob heffernan, at the presentation of his 2012 Olympic 50km Walk Bronze Medal
Official opening and Naming of Tramore Valley Walk
Tramore Valley Park Walk will be officially opened May 22nd, by Lord Mayor, Cllr. Mick Finn. Cork City Council is honouring 5 times Olympian and World Champion Rob Heffernan by naming the Park Walk in his honour. The 2.5km looped Park Walk will include an outdoor gym
Rob Tweeted "This is a massive honor for me to know that long after I am gone a legacy of health and fitness at all levels will live on . To have a looped park walk named after me is very humbling and I would sincerely like to thank @corkcitycouncil #cork #health #Athletics #sport #history"

Outdoor Gym in Tramore Valley Park
Work in progress, in preparation for Park opening
Bird's-eye-view of Tramore Valley Park

Mount Vernon Park and Tramore Valley Park Link

Mount Vernon Park Layout

Future plans to link Tramore Valley Park with Mount Vernon Park, which is just across the M40 South Ring Road, will mean that there will be a substantial off-road route, which will be very welcome indeed. The two parks will be linked by a bridge over the M40.

Schematic for future of Tranore Valley Park
The Echo Article on Tramore Valley Park, from last September, outlines future plans for the facility, while Mount Vernon Park's post gives overviews of both Tramore Valley Park and Mount Vernon Park