Dublin Marathon 2016 - Weather Update and Advice for Final Two Days
Perfect Weather is Forecast for Dublin Marathon
09:00, Sunday October 30th 2016
Pretty much perfect running weather is forecast for the duration of Sunday's Dublin Marathon, incorporating the Athletics Ireland National Matrathon Championship.
Light cloud is forecast, with little or no wind and temperatures in the low teens. The only question is humidity, but that's unlikely to be too bad (famous last words!).

Rainfall 09:00

Rainfall 12:00

Rainfall 15:00

Cloud Cover 09:00

Cloud Cover 12:00

Cloud Cover 15:00

Wind 09:00

Wind 12:00

Wind 15:00

Temperature 09:00

Temperature 09:00

Temperature 09:00
Athletics Ireland Marathon Preview
Cork Athletics Marathon Preview - Based on Athletics ireland preview (above)


Athletics Ireland Listing of Club Runners entered in National Marathon Championship

Registered Runner Listing (PDF File)
Athletics ireland National Marathon Championship Team Declaration Form (PDF File)
SSE Dublin City Marathon Website

SSE Dublin City Marathon Facebook Page
SSE Dublin Marathon Route Map (PDF file)
SSE Dublin Marathon Start & Finish Areas (PDF file)
Marathon Advice for Final Two Weeks, Advice on the Day and Essential Recovery Advice

The final two weeks are almost done, so don't do anything silly, that might undo the months and miles of hard and diligent preparation. At this stage, there is almost certainly nothing that you do to improve your marathon

Excerpt from Cork Athletics Webmaster's "Marathon Advice for the Last Two Weeks"


DON'T be tempted to do any last minute long runs or strenuous speedwork in the last two weeks, but particularly in the final week. You CAN'T do too little....but you CAN do too much. The last two weeks are for tapering and building up glycogen stores in the body.

Do too much now and you'll blow your full potential!

Mon/Tues of last week before event: last speed work - light speed session, holding back or 2 miles med/hard but not all out.

Any heavy work in the last 10 days will do vou damage. Its hard to do too little but you can very easily do too much!!
Fluids
For the last 10 days(before the event) or so, get plenty of fluids on board. Drink WATER often, several times a day - more than normal. By Fri/Sat week, you need literally to have to get up during the night to get rid of excess.

Excuse the detail: your aim (no pun intended) is light-straw coloured urine at all times (this is the acid test) [not uric acid <grin>]. If you drink a lot in one go, it will become clear but will return to "normal" after some time (12-24 hours) Proper hydration will keep it clear all the time. Binge drinking water/fluids may flush out the electrolytes from your system, making fatigue and cramp more likely. Drink little and often - allow your system to find its natural equilibrium.
Drink:
Alcohol - will dehydrate you - go easy for the last 4 or 5 days, particularly last 2 days (too little time to flush system & rehydrate fully).

Soft drinks - too much will deplete your potassium levels.

Apparently even a 2% deficit in hydration levels will have a HUGE detrimental effect on performance.
DON'T overdo the hydration - you may flush out the electrolytes, leading to cramp. Start your Marathon hydration regime four to six days before the event and try to drink, a little, regularly, rather than a lot in one go.
Carbo Depletion/Loading

Depletion - cutting out/down on carbohydrate for 3-4 days - Probably not a good idea - tried it once. Current wisdom is against it.
Carbo Loading
Definitely a good idea. Will be less effective if you don't hydrate AND get plenty of vitamin C on board. For the last 4 days or so get PLENTY of carbohydrates in - substitute carbos for protein.
Protein
Burns dirty. Eat very little protein in last 24 to 36 hours, same goes for high fibre foods, otherwise you will probably need to stop for a (p)it stop in the first 10 miles or so.


Marathon Advice - On The Day
If you are feeling unwell or have just been ill - DON'T RUN!
Most medical emergencies in the Marathon are with people who have just been, or are, unwell.

Cork Athletics Homepage
Last Minute Preparations
Wear clothes that you've worn before

Eat food that you've eaten before

No new things the day of the marathon!

The sleep you get two nights before the marathon is more important than the sleep you get the night before the marathon

Don't be afraid to smear vaseline on your thighs

Take it slowly at the beginning - run the second half of the marathon faster than the first half

Plant supporters along the route - it gives you something to look forward to (esp. around mile 22).

Afterwards, soak your legs in ice-cold water - does a world of good

Protein: Burns dirty. Eat very little protein in last 24 to 36 hours, same goes for high fibre foods, otherwise you will probably need to stop for a (p)it stop in the first 10 miles or so.

Pack your kit bag the night before.

Don't forget any old clothes or bin liner to keep warm before the race, ready to be deposited.

Also don't forget some goodies for when you finish the race.
It's not these 26.2 miles that are the test. It's the 500 miles leading up to them!
Eating & Drinking
Eating
Get up early and eat as soon as possible - probably best to eat about 2 to 2 1/2 hours before the start. Don't eat something which will "go through you" - like brown bread. If you've hydrated and Carboloaded properly, you need very little on the day. I'll eat about 6:30/7am and I'll have exactly the same as I have before my long runs - weetabix & yoghurt, with a very small amount of fruit, and a small bit of liquid. Eat about 300 calories that morning, 2-3 hours before the starting gun. Toast and bananas are other options. Make sure you've practiced this routine before several training runs. Beware of some sports drinks, as you will need to dilute these heavily, or you'll be making a pit stop for a crap long before you're finished.
On the morning, don't have more than a glass or two of water/isotonic drink beforehand...or you'll be making an early unscheduled pitstop
Before the Race
Toilet:
Make sure to have a crap when you wake up!! If you've eaten early, peristalisis will set in about an hour after eating and you will have to visit the loo for a dump, so timing your eating will be very important. Don't leave it too late!

Chafing
If you're prone to chaffing it'll show up before 20 miles and you would have probably had "issues" before this point. Weather (wind, temperature and humidity ) greatly affects the liklihood of chaffing. Lots and lots of Bodyglide. I layer it on my thighs and in areas below my armpits where I regularly chafe.

Use vaseline on your toes to prevent the blisters you get when they rub against each other. It also helps prevent blisters when it's rainy or your feet get wet for other reasons (sloppy water station technique).

You might also want to use vaseline in 'crevices' where you might prefer not to use Bodyglide.

If you suffer from chapped lips or cold-sores, use Chapstick. I use it on every run.

Don't do anything that you haven't done in training.
Sun-Block
Using sun-block is a personal preference, but can be a good idea. However do NOT put sub-block on your forehead, or close to your eyes! Sweat is likely to lead to sub-block going into your eyes...and stinging like hell!
Pre-Race Wear
Don't wear brand new shoes (but don't wear super-old ones, either). You should have run at least 50 miles in the shoes in which you plan to race.

Many novice marathoners don't heed to the advice "don't try anything new on race day!" This means socks, cloths, shoes, gels and other products. Wear acrylic fiber socks (as cotton socks get wet and can cause blisters faster than acrylic fiber socks) and use Vaseline on any areas prone to blisters.

Make sure you bring layers for race day, especially clothing you can discard, including a second pair of socks, gloves and a hat.

Wear disposable layers before hand - hat/cap, raggy t-shirt, light gloves/bin bag. Keep your gloves, hat and t-shirt until you're well warmed-up, maybe for the first few miles.
Race Wear
Don't forget your terry cloth headband, if you normally wear one. Don't wear anything that hasn't been through the wash a half dozen times.

Try not to wear cotton. Find some of that moisture-wicking material for race day socks, shorts and sportsbra. Less chafing and moisture!

Put your name in large letters on the front of your running vest. The crowds will encouragement! Don't over-dress for your race

While it's crucial to stay warm and dry on the start line, once you get moving you won't want to be wearing too much clothing. Having a rain jacket and a long-sleeved top tied around your waist for over 20 miles definitely won't help your race time! Instead, wear layers that you can peel off and throw away as you get warmer during the race.
First Mile
Sweet Jesus don't "start fast" due to the adrenaline of the race, as you'll regret it around mile 20. Start slower than you think or feel you should. Your first mile should be NO FASTER than your average intended pace. Don't be tempted to start the race quickly or waste energy weaving through the slower runners. However many you overtake, there will be many more in front of you - all for a few yards. It is better to go slow for the first mile and use this as a warm up.

Try to get a feel for the correct pace beforehand. It is vital not to go too fast, and it is very easy to be dragged along if the initial hysteria & euphoria of the first mile or so. You can wave to your friends and supporters after the event - if you've any energy left then!

Try to get the first mile as near as possible toyour AVERAGE goal pace. No faster!! If you are significantly slower, either sacrifice the lost time or make it up slowly. Remember the marathon is a very unforgiving race - you can't "bank" time. Go too fast and you'll pay for it. If you've something left in the tank, you can pick it up for the final few miles. In the latter stages, concentrate on picking off bodies, not miles.

When you set off, don't think about the marathon being over 20 miles long. Break the distance down into manageable 'chunks' instead and focus on 'biting off each one as it comes. Once you reach the end of a chunk, congratulate yourself, take a drink, and a stretch if you need to, and then focus on the next chunk. This makes the distance feel a lot more achievable.

You'll be Overdosing on adrenaline for the first five miles. This will tempt you to run faster than you want. Don't! You'll regret it later. You CANNOT 'bank' time in a Marathon! Make your goal to run the second half faster than the first

You don't want to get stuck behind a mass of slower runners. If this happens, don't panic. Just consider it a forced moderation. Whatever you do, don't weave between slower runners. That's an excellent way to trip, or pull a groin. Be patient. Holes will eventually open up.

Go out slow, slow, slow. You can always pick it up later on.
Pacing
Make sure you bring layers for race day, especially clothing you can discard, including a second pair of socks, gloves and a hat. If you are running the correct pace, it should feel like you are loafing for the first 6 miles or so.
Course
Follow the shortest course

! That's where it's measured - there little point in unnecessarily running 26.8 miles!

Although you may be sharing the course with thousands of other runners, you can still use the course to your advantage. In many of the major marathons there will be a line on the ground that measures the exact race distance. Follow the course line wherever possible to ensure you are taking the most direct route to the finish line! If it's very windy out there, tuck in close behind a group of runners, so that they act as a windshield for you!

Watch your running step! This applies particularly to the first mile when the road is littered with discarded bin liners, plastic bottles and clothing - and to drinks stations, where people move erratically. I've seen many a bruised and bloodied runner being tended to by the first aid teams before they've even got into their stride! It's quite a challenge to run in such close proximity to other people, and you need to keep your wits about you. Try to stick your hand out, like an indicator, if you intend to move sideways - and always check before you pull out in front of someone or stop.

Strategy

If you can, grab your drink and run through the water-station. If it's in cups, you'll need to get it down quickly or it'll spill. If it's bottles, get away from the mayhem of the station and drink at leisure. You can 'make time' by breezing thro' like this

Work the course - (Dublin City Marathon - see the course description at the end of this article.) If you've done the work, most of the Marathon effort is in the mind. I after a 90 hour working week, ending on the Sat afternoon before Dublin, I once got thro' the race repeating to myself (not aloud) "Long, cool and easy", and visualized this

Get some support. Know where your supporters are, and put your name on your t-shirt.

Think while you run

Try to stay present in your running. If you drift off into a reverie, or get too caught up in the carnival atmosphere, you may forget to hydrate properly and may not notice your pace quickening (or less likely, slowing down) until you suddenly reach the halfway point in a time that's way off target. Staying focused means you can do something about it if you do make a mistake, whereas getting so carried away that you don't even notice you've made a mistake is hard to rectify.

Supporters

No matter how independent you are, it really helps to have some supporters out there on the course. Whether it's a charity that you are running for, or for yourself, or for friends, family, or work colleagues - try to get as many spectators out there as possible on the day. Be very specific about where you want them to be. Remember to tell them not just at what point on the course (for example right by the seven- mile marker), but also at which side of the road. Also, them as accurately as possible at what time you expect to get to that point on the course. And the advice about putting your name on the front of your t- shirt might be old hat, but it still holds true - so do it! Hearing your name called, even by someone you hardly know, is hugely heartening when your spirits are beginning to flag and your legs feel heavy.

If you take nothing else from this article, remember this: Learn to body scan. All you need to do is cast your mind's eye from head to toe, looking for any signs of unnecessary tension or tightness, any muscles that could do with a stretch, and any joints that could do with loosening up. I often find it's my jaw that is set solid, with a frown across my forehead. Try a smile - it's impossible to be tense and smile at the same time. I suggest doing a body scan every ten to 15 minutes, to ensure you are as relaxed as possible and not wasting energy.

Even if you are hell-bent on breaking three, four or five hours in this race, don't keep your mind focused entirely on the finish line throughout. Instead, try to enjoy the journey as well as the destination. You've put so much into preparing for this big day, the least you should do is try to savour it a little!

Drinking / Gels / Power Bars

DON'T drink or eat anything that you haven't tried on your long runs - No matter how much others tell you how great they are! I did it once and, in spite of perfect training and form, blew up due to nausea from the "you've gotta take - it's brilliant!" isotonic drink.

You have been warned! You have too much riding on this race to blow it on an untried drink/gel/bar

Drinking: If you've followed the advice on hydration, then you'll be pretty well hydrated and will only need to drink very little on the run, just enough to keep your mouth moist. Remember if you drink too much — if you can feel water sloshing around in your stomach — you are creating a problem also = too much water is toxic! Learn to take water on the run, how to run through the water station and sip as you go

Remember to drink before you get thirsty, and eat your energy bars (or gels or whatever you're carrying with you) before you think you need them.

Drinking on the go can be tricky if you haven't practiced it before. Most people have success folding the cups into a V. But don't be afraid to walk through the water stations

Drink at least a bit of water or isotonic drink at EVERY drink station. Don't wait until you feel dehydrated, or it will be too late.

Unless you're really dehydated, or it's really hot on race day, don't stop for water in the last 2-3 miles. Your body won't absorb it fast enough 'to help much, and it can be hard to start running again once you stop.

Watch out for idiots wearing headphones!!! - they won't hear your calls and generally cause mayhem at the waterstations!
Cooling
If the weather is hot, you might want to slosh water over your wrists and thighs. Beware, if pouring water over your head, as too much will run down your back and into your shorts, with risk of chafing.
Latter Stages
Keep your head up. Protect your back, neck & confidence, by keeping eye contact with the crowd. Keep your head up while running. As you get tired, you may find that you are spending most of the time looking at your feet rather than up at the road ahead. This not only throws your spine out of alignment - putting you at risk of back, neck pain or shoulder tension it can also make your spirits flag, as you aren't making eye contact. Keeping your head up gives you a much more confident stance and sends a positive message to your subconscious mind.

Resist the urge for a toilet break Talk to yourself while you run

Give yourself a bit of a pep talk as you go along. Tell yourself how well you're doing. Tell yourself how strong you are - in mind and body. You may want to have a mantra, which you can repeat to yourself with ease as you are running. I have used 'I am running fast and strong' in the past, which has a nice rhythm to it (even if you're doing anything but!)

Have fun! Smile and respond to the crowd. Stay focused on your race target Your target is to get to the end!

Break the distance down into manageable 'chunks' and congratulate yourself when you finish each one.
Wind
Wind (A): If it's windy, then shelter as much as possible; run behind someone as much as possible.Maybe take turns at breaking the wind.

Wind (B): If you feel bloated, then FART!! If you keep it in, then it will tend to act as a sort of liquidizer on your intestine - resulting in the need for a pit-stop. So....ladies especially don't be afraid to fart - If it's noisy, blame it on the men around you - "Aren't they terrible!", if it's quiet, blame it on the men anyway!
The Finish
DO NOT STOP YOUR WATCH AT THE FINISH LINE. You will look silly in the photo. Run through it (with your arms raised in triumph if you like). Stop your watch after you pass the cameras.
The Course
SPR: Shortest Possible Route - Everywhere you can, run the SPR. That's the way the course is measured. If everyone else is taking the long way round bends, don't follow - unless you're sheltering from the wind. Why run, say, 27 miles - 26.22 is long enough as it is!
Recovery after the Marathon
Recovery begins IMMEDIATELY after you cross the line
Important!! First Thing!!
Think on your feet! You will be VERY tired. Heed the advice in this section

Keep moving once you cross the line. The lactic acid debt will hit you pretty quick and all movement will help clear it.

The recovery phase after the marathon starts immediately after the race. Re-hydrate and refuel.

After you finish (and you will!), make sure to eat something. Try to get some carbohydrates into you

within 15 minutes of finishing - it'll kick start your body's recovery. Leave it later and your digestive system will start to shut down - safeguard mode. Replace lost fluids and energy as soon as possible. Drink plenty and try to eat foods with plenty of carbohydrates; bananas, pasta, bread, etc

Keep warm, remember to pack a fleece or jumper, t-shirt, leggings, hat, socks and, maybe, gloves. If the day is wet, a change of shoes will be needed. If all this doen't fit into the 'drop bag', give the non-essentials to someone who will meet you afterwards. You'll feel cold very quickly afterwards, so wrap up well, ideally in layers.

Have someone meet you at a prearranged spot to give you dry clothes or to take extra layers. The finish area is mayhem! Know exactly where you are meeting friends and family! Have a backup location in case, for whatever reason, the first location is, say, closed to either runners or spectators.



Later in the Day
It is unwise to pop your blisters until after you shower, to prevent infection. Use a sterilized needle to pop two slits on opposite sides of the blister and leave the roof on. Lubricate the area with antibiotic ointment, and only cover them if you absolutely needed. (Second Skin or Compeed work best.) Leaving the blisters open and soaking in Epsom Salts also dries them out faster. If you have black and blue toenails, drain them as soon as possible, and you may be able to save your toenails and avoid a lot of unnecessary pain.

Alternate hot and cold soaks, and get a massage. Use a foam roller (lightly) and a "stick" or pastry roller.

Congrats on finishing! Rule of thumb for recovery is 1 day for every mile, that doesn't mean don't do anything but don't plan to race or run hard any time soon. Take it easy!

Keep moving around as much as possible in the days after the marathon. Alternate hot and cold soaks, and get a massage. Anti-inflammatory such as Aleve or Advil (as long as you are not allergic or have ulcers) will help ease your pain in the first post-marathon week. Getting a massage helps flush out all the waste products in your muscles. 

It may be wise not to resume running until all of the soreness is gone from your legs. Use your judgment about when to resume running. Basically, if anything is swollen or bruised, or if you experience sharp pains when you resume running, stop!

Eat a bit more and sleep a bit more. You need the building blocks for muscle repair, and your body does most of its repair work when you're sleeping
The Day After the Marathon
Rather than spin the day afterthe race, swim or deep water run. You loosen your muscles up a bit without putting any pressure on the joints.

If, like me, you are prone to cold-sores, you will be very prone to them after the marathon. If you swim in the few days afterward, you should apply a lip protector or Vaseline. It helps to lightly smear Vaseline into and around openings of your nostrils. Bet the rest of you are glad you don't get cold-sores - lucky buggers!!

The post-endurance-event athlete is prone to fatigue and chronic dehydration, as well as injury and illness. "The body is weak, and the mind is undisciplined because the immediate goal has been achieved. A post-marathon runner is very vulnerable". Three body systems are now in need of recovery: muscular, chemical and psychological.

Keep moving around as much as possible in the days after the marathon. Alternate hot and cold soaks, and get a massage. Anti-inflammatory such as Aleve or Advil (as long as you are not allergic or have ulcers) will help ease your pain in the first post-marathon week. Getting a massage helps flush out all the waste products in your muscles. Use a foam roller and a "stick" or pastry roller.
Resuming Training
Your first long run should slot in about 4 weeks after the marathon.

Start getting back into training with longer runs and speedwork about 3-4 weeks afterwards. Don't be surprised if you come down with a cold or some other virus in the next week or so. It often happens after a marathon. Pamper yourself until it clears.

Savor the soreness afterward. Each creaky step will be a reminder of all your hard work. Once you're ready to feel like a normal person again, cycling/spinning is a great recovery activity. Also, a massage will never feel so good or so well-deserved.

If your symptoms don't improve in a week, seek medical advice. I recommend taking it easy for a month after the marathon.

There's no rush. You have a lot of repair work to do. Let the pain settle. Have a walk and splash about in the swimming pool. One week after the marathon is quite soon enough for your first run of any length, and if you don't run for two weeks that's fine.

Novice and veteran endurance event racers, from road runners to rowers to multisporters, have one thing in common: all are subject to "the blues" in the weeks following the big day. It's important to be prepared for this possibility and to take measures, if necessary, to get back on track.

It may be, for reasons of weather or bad form or bad luck on the day, the event did not go as well as you had hoped, and you are now spending a lot of mental energy cursing circumstances or trying to figure out what happened. Rest up, recover & lick your wounds. There will be another day!
Dublin Marathon Preview 2016
Hehir and Curley Set to Battle to Retain National Crowns
Athletics Ireland Press Release

Sean Hehir (Rathfarnham) and Pauline Curley (Tullamore Harriers) will be bidding to retain their national titles as the East Africans will surely dominate the head of the record field at the SSE Airtricity Dublin Marathon this Sunday (October 30).
Hehir won the Dublin Marathon in 2013 in a time of 2:18:19 and won the national title last year. In April this year, he ran a personal best time of 2:17:20 in London and just missed out on selection for the Rio Olympics.
Sergiu Ciobanu (Clonliffe Harriers), another to have narrowly missed out on Rio selecation, ran a personal best time of 2:15:14 in Berlin last year and will be bidding for national glory.
Other contenders include Mark Kirwan (Raheny Shamrock) who also set a personal best time of 2:19:30 in Berlin last year; Gary O'Hanlon (Clonliffe Harriers) is Ireland's most prolific elite marathon runner and continues to win marathons here in Ireland on a regular basis. He set a personal best time of 2:21:42 in London last April.
An interesting entry is David McCarthy (West Waterford) who has excelled on the track with a 3:55 mile and bronze medal over 5,000m metres at the European U23 Championships in 2009. His fellow club mate Philip Harty should also feature in a battle for podium positions along with Eoin Flynn of Rathfarnham.
The evergreen Pauline Curley (Tullamore Harriers) is as prolific on the roads as Gary O'Hanlon and she will be looking to add gold to her surprise victory last year. The Offaly woman, who ran in the Beijing Olympics, had only recently recovered from knee surgery last year.
She will face stiff competition from Fionnuala Ross (Armagh) who set personal bests in 2016 for the marathon and half marathon – 2:49:57 in London and 74:15 for the half marathon.
Laura Graham (Mourne Runners) only started running in 2014 but has since progressed to 2:48:03 in London this year. She ran 2:56:46 last year to bag bronze in Dublin and a time of 78:51 saw her win the national half marathon title in August as part of the Rock 'N' Roll event.
Norah Newcombe Pieterse (Mayo) should also feature while Caitriona Jennings (Rathfarnham, who was third in the SSE Airtricity Dublin Half Marathon in 80:33, will be another strong conteder. She ran 2:44:33 in Rotterdam last April. Her best time is 2:36:17 which she also recorded in that event in 2012 to qualify her for the Olympics.
Le Cheile's Patrick Monahan will be looking to win the wheelchair title.


Marathon Tracking App



You can follow all the athletes on the day with the Dublin Marathon tracking app
19,500 runners will toe the line in the capital which also incorporates the national marathon championship that has also seen a huge upsurge in numbers. Last year 3,200 Athletics Ireland club members ran and this year will see close to 6,000 take part in the national championship.
West Waterford had the novel idea of marking this historic occasion in Irish history by having 100 members sign up and they have surpassed that with 150 – the largest club entry for 2016. Other clubs with large entries are Clonmel, Slaney Olympic, Drogheda & District, Crusaders A.C, Finn Valley and Raheny Shamrock.

Elite Entry List, courtesy of SSE Airtricity Dublin Marathon
Men



2 Asefe Legese Bekele Ethiopia
Asefa finished in 3rd place in Dublin last year in a time of 2.14.21
3 Dereje Yadete Woldegiyorgis Ethiopia
2010 2nd place Eurasia 2.11.53
4 Fikru Lulseged Teshager Ethiopia
Fikru ran the Dublin Marathon last year and returned recently to finish in 2nd place in the SSE Airtricity Dublin Half Marathon.
5 Dereje Debele Tulu Ethiopia
2009 2nd place Vienna 2.09.08, 4th place Berlin 2.09.41
2010 5th place Dubai 2.09.43, 8th place Prague 2.11.13
2011 8th place Mumbai 2.12.44
2012 3rd place Chongqing 2.10.41, 2nd place Stockholm 2.19.45
2013 4th place Marrakesh 2.10.08, 1st place Dusseldorf 2.07.48
2014 3rd place Xiamen 2.09.35
2015 2nd place Mumbai 2.10.31, 11th place Warsaw 2.11.47
2016 9th place Mumbai 2.15.30, 8th place Dongying 2.13.51
6 Dereje Urgecha Beyecha Ethiopia
Has run 2.12.26 at high altitude in Ethiopia. Dereje has the potential to run 2.08
7 Lezan Kipkogei Kimutai Kenya
Lezan is a regular visitor to Dublin and a winner of the event in 2004 in a time of 2.13.08. He won the over 40 category in 2014 in a time of 2.22.34
8 Peter Kipchumba Letting Kenya
This is Peter's first trip to Dublin and he is a training partner of Lezan Kimutai.
9 Hillary Chirchir, Kenya
Hillary won the Vitality North London Half Marathon in 2015 in a time of 1.05.35
10 Gideon Kipsang Kimosop Kenya
2015 1st place Ordos Marathon 2.16.44, 1st place Belfast Half Marathon 1.04.24 In April this year, Gideon won the SSE Airtricity 10 mile race in Derry in a time of 50.04
11 Samuel Kimutai Kiptum Kenya
Samuel has personal best times as follows: 10K 29.31, Half Marathon 63.07 and Triest Marathon 2016 2.13.44
12 Peter Chege Wangari Kenya
Peter finished in 7th place in the Vienna City Marathon last April in a time of 2.13.48
13 Yurii Ruskyuk Ukraine
Has the following personal best times: 10K 28.49, Half Marathon 64.12 and marathon time of 2.17.28 from 2013.
14 Freddy Keron Sittuk Kenya
2013 1st place Guernsey Waterfront Marathon 2.18.11
2014 1st place Belfast City Marathon 2.18.30
2015 1st place SSE Airtricity Walled City Marathon 2.22.34, 5th place SSE Airtricity Dublin Marathon 2.15.19
15 Leswene Africa Mailola South Africa
2014 9th place Cape Town Marathon 2.17.58. Leswene is coached by former Dublin Marathon winner, Zacharia Mpolokeng.
16 Sean Hehir Ireland
Sean won the Dublin Marathon in 2013 in a time of 2.18.19. In April this year, he ran a personal best time of 2.17.20 in London and just missed out on selection for the Rio Olympics. He has a half marathon best time of 1.05.12 from Cardiff 2013.
17 Sergiu Ciobanu Ireland
Sergiu ran a personal best time of 2.15.14 in Berlin last year and narrowly missed out on selection for the Rio Olympics. He has a half marathon best time of 1.04.48 from Omagh 2012.
18 Mark Kirwan Ireland
Mark set a personal best time of 2.19.30 in Berlin last year.
19 Gary O'Hanlon Ireland
Gary is Ireland's most prolific elite marathon runner and continues to win marathons here in Ireland on a regular basis. He set a personal best time of 2.21.42 in London last April.
20 Philip Harty, Ireland
Philip has a personal best marathon time of 2.21.53 from Berlin 2013. Earlier this year, he won the Limerick Half Marathon in a time of 1.09.46.
21 Eoin Callaghan, Ireland
Eoin ran a time of 2.21.47 in April this year in Rotterdam.
22 David McCarthy, Ireland
This will be a big step up for David who has some very fast middle distance times. He won the bronze medal at the 5000 metres in the European U.23 Championship in 2009.
He has personal best times as follows:
800M 1.46.62, 1500M 3.39.59, Mile (i) 3.55.75, 5000M 13.42.11
23 Eoin Flynn, Ireland
Eoin has a best time of 2.25.01 from 2014.
Women
102 Meseret Legese Biratu, Ethiopia
2014 3rd place Danzhou 2.39.45
2015 3rd place Madrid 2.34.32, 3rd place Stockholm 2.35.24
103 Tsehay Alemu Maru, Ethiopia
104 Alem Fikre Kifle, Ethiopia
105 Ehite Bizuayehu Gebireyes, Ethiopia
2013 1st place Seville 2.29.52, 6th place Hengshui 2.35.35
2014 2nd place Mumbai 2.33.48, 1st place Warsaw 2.30.30, 1st place Firenze 2.31.28
2015 1st place Venice 2.35.19
2016 3rd place Hong Kong 2.37.28, 3rd place Dongying 2.32.02
106 Motu Mergesa Gedefa, Ethiopia
Motu trains with Olympic bronze medallist, Mare Dibaba. This will be her debut marathon.
107 Priscah Jemutai Bartenge, Kenya
2014 6th place Zurich 2.42.00
108 Purity Jerono Talam, Kenya
One of the Project Africa athletes
109 Viola Jelegat, Kenya
Viola has the following personal bests: 5K 15.40 and Half Marathon 69.27 (Piacenza, Italy 2015)
110 Helalia Johannes, Namibia
2011 winner of the Dublin Marathon in a time of 2.30.37.
2012 3rd place Vienna 2.27.20, 2012 12th place London Olympics 2.26.09, 2012 6th place Dublin 2.35.01
2013 6th place Tokyo 2.29.20
2014 3rd place Seoul 2.28.27
111 Alina Armas, Namibia
Alina has a personal best time of 2.33.09 from the Mungyeong Marathon in 2015 where she finished in 4th place. She won the Namibian National Championship in 2013 in a time of 2.35.33.
112 Olena Burkovska, Ukraine
2010 2nd place Nagano 2.31.53, 2010 5th place Berlin 2.28.31
2011 21st place World Championship Daegu 2.34.21, 9th place Tokyo 2.33.30
2012 9th place Seoul 2.32.16, 48th Place London Olympics 2.33.26
2013 1st place Hannover 2.27.07
2014 3rd Istanbul 2.31.30
2015 8th place Nagoya 2.29.45
113 Gemma Rankin, Scotland
114 Fionnuala Ross, Northern Ireland
115 Laura Graham, Northern Ireland
116 Pauline Curley, Ireland
117 Caitriona Jennings, Ireland
118 Norah Newcombe Pieterse, Ireland
119
120 Sophie Carter, England



Wheelchair
160 Patrick Monahan, Ireland
161 Richie Powell, Wales
162 Paul Hannan, Northern Ireland
Cork Athletics Autumn-Winter Technical Coaching Days - Day 2 2016
Cork Athletics Autumn-Winter Technical Coaching Days - Day 2

The second day of Cork Athletics autumn & early winter Coaching Series, will be held on Saturday next, October 29th, in CIT
Day 1 Report - Sat Oct 15th
by Colette Kelly
Day one of Cork Athletics technical coaching days was held on Saturday October 15th. Twenty eight (28) athletes, from twelve different clubs across Cork City and county, were present, and a great days coaching was had, in pleasant Autumn sunshine.
This is the third year of the series, with many returning for their third consecutive year, and many new members joining for their first time.
A departure from the previous two years was the splitting of the throws coaching into advanced and beginners groups. This was a great success, but we are still looking for a coach to introduce the standard Javelin to beginners. We had one masters athlete in the Discus, and she was delighted with the days coaching, and felt she got huge benefit from the session. She would highly recommend it to any experienced or aspiring masters athlete.
Aim
The aim of the sessions is to raise the technical standard in these events among Cork athletes, and to provide access to coaching and equipment in these events.
Beginners and improvers are welcome. Club coaches or parents who may wish to come along on any of the days are also welcome.

Each of these disciplines; Hurdles, High Jump, Shot, Discus, Javelin and Hammer, will be covered on each of the training days.


NB: Athletes must arrive in good time and participate in the warm up session, which will be part of the session, starting at 14:00 (2pm). Athletes who are late and have NOT completed their warm up routine will NOT permitted to take part, so it is essential that athletes arrive in good time.
Schedule
| Day | Date | Time | Venue |
| --- | --- | --- | --- |
| Saturday | October 15th | 14:00 - 16:00pm | CIT Track |
| Saturday | October 29th | 14:00 - 16:00pm | CIT Track |
| Saturday | November 12th | 14:00 - 16:00pm | CIT Track |
| Saturday | November 26th | 14:00 - 16:00pm | CIT Track |
| Saturday | December 10th | 14:00 - 16:00pm | CIT Track |
Minimum Age:
Hurdles, Shot, High Jump - Born 2005, or earlier
Javelin, Discus, Hammer - Born 2004, or earlier
Except for the Minimum Age, per above, these sessions are open to athletes of all ages, including Senior & Masters

Events & Coaches
| Event | Level | Coach | Club |
| --- | --- | --- | --- |
| Shot | Advanced | Dave Fratioli | Limerick |
| Shot | Beginner/Improver | Eamonn O Ceallaigh | Ballincollig AC |
| Hurdles | | Colette Kelly | Belgooly ACColet |
| High Jump | | Martin O'Sullivan | Liscarroll AC |
| Discus | | Finbarr McCarthy | Fanahan McSweeney AC |
| Javelin | Advanced | Tom Galvin | North Cork AC |
| Javelin | Beginner/Improver | Coach sought | |
| Hammer | | John Meagher | Blarney-Inniscarra AC |
In addition to the designated coaches, as per above, Cork Athletics welcomes other Technical Event Coaches and individuals who would like to become Technical Event Coaches. If you would like to be involved, you need only turn up. If you are interested in coaching, or becoming a coach, please, if possible, This email address is being protected from spambots. You need JavaScript enabled to view it. in advance.
Registration

Registration will be on the day, at 13:30pm each day, in the equipment shed (by the 200m start/adjacent to the gate at the CIT Campus side of the track.
Registration Cost: €5 per athlete per day
These Technical Coaching Events are confined to Athletics Ireland registered athletes who are registered with Cork Athletics clubs.
Club coaches and parents are welcome to come along and participate in the sessions.
Queries
Queries should be directed to John Copithorne, Cork AAI County Board Registrar, on 0861713500
Rising Sun AC's Aidan Hogan Runs in 21st IAU 24 Hour Ultramarathon 2016
21st IAU

European

24 Hour Championships
Albi, France
10:00 Saturday 22nd - 10:00 Sunday 23rd October 2016
Championship - Women's Listings
Albi, France
Article: Aidan Hogan of Rising Sun AC added to Irish Squad for European 24-Hour Championship
Rising Sun AC's Aidan Hogan is among the six strong Irish Squad in these championships. Aidan qualified by running a tremendous 238.132k in his first ever attempt at the gruelling 24 hour 'distance', in Belfast last July.
Aidan Hogan competing in Energia 24, July 2016

Aidan will be joined by team captain Eoin Keith of Sportsworld, Dublin, the current National Champion, with a PB of 244.664k, Eddie Gallen of Finn Valley AC, Donegal, with a PB of 230.136k, and John O'Regan of Le Cheile AC, Kildare with a PB of 227.286k, and Daragh O'Loughlin of Dublin Bay Runners, Dublin who has a PB of 225.871k
Canadian native, Amy Masner, Parnell AC, who has declared for Ireland, has a PB of 217.608k, is Ireland's sole woman representative in the Championship.

Support for the squad include Gary McConviille (Team Manager), Kevin Belton (Physical Therapist & Support) and Louis Byrne.

Brian Ankers is the sole Irish representative listed in the Open event, however Farranfore-Maine-Valley AC's Thomas Bubendorfer is listed, but under Austria. He has the distinction of wearing number '1'
| Country | Forename | Surname | Year | Qualifying Distance | Sex | Number |
| --- | --- | --- | --- | --- | --- | --- |
| IRL | Edward | GALLEN | 1962 | 230.136 | M | 56 |
| IRL | Aidan | HOGAN | 1973 | 238 | M | 57 |
| IRL | Eoin | KEITH | 1968 | 244.664 | M | 58 |
| IRL | Daragh | O'LOUGHLIN | 1985 | 225.871 | M | 59 |
| IRL | John | O'REGAN | 1969 | 229.668 | M | 60 |
| | | | | | | |
| | | | | | | |
| IRL | Amy | MASNER | 1973 | 217.608 | F | 248 |
| | | | | | | |
| IRL | Brian | ANKERS | 1980 | | M | 503 |
New Youth Coaching Programmme October 29th 2016
Cork Athletics and Athletics Ireland are delighted to announce FREE ATHLETICS LEADER places for Young Aspiring Coaches
CIT Track, Saturday October 29th, 9am - 4pm
Photo: Athletics Leader Course in CIT, February 2016
This New Youth Coaching Programme is for Youths aged 16 to 18 years.
The aim of this programme is to provide a structured pathway into coaching for Young Aspiring Coaches.
The coaching education pathway is based on the Long Term Athlete Development model, supported by Coaching Ireland and the IAAF, as the internationally accepted standard for the development of athletes and coaches.
All young Coaches who complete the course will be Accredited by Athletics Ireland & Coaching Ireland.
Further information on the Course
On completion of the course, the Young Coaches will be able to assist existing Coaches in their own clubs with Juvenile Athletes (Aged 6-9 yrs).
Date: 29th October
Venue: CIT Track/Meeting Room
Time: 9am -4 pm
Booking Youth Coaching Places on Athletics Leader Course
To book places on the course - A Club Official must nominate the individual(s) and This email address is being protected from spambots. You need JavaScript enabled to view it. via Email
For further information, contact This email address is being protected from spambots. You need JavaScript enabled to view it., 087-0516430, Regional Development Officer, Cork Athletics
New Weekly Middle Distance and Endurance Coaching Sessions Autumn 2016
Cork Athletics Weekly Middle Distance & Endurance Coaching
CIT Track, Thurs Nov 10th to Thurs Dec 15th
Photo: Athletics Ireland - Leinster Schools 5,000m

Cork Athletics County Board is delighted to announce a six week group Training sessions for Athletes aged 14 to 17 years old - focusing on Middle Distance & Endurance.
The six-week Pilot Program starts, at CIT Track, on Thursday November 10th, at 6pm, and continues each week, until Thursday December 15th, inclusive.


This new and innovative programme is FREE of charge and is open to all Athletes and Coaches. The sessions will be age/ability appropriate.


Aims

- Highlight the benefits of group Training.
- Offer an alternative to those Athletes/Coaches who have no option but to train on their own or in very small groups.
- To share knowledge and experience between Coaches
- To help clubs retain their Athletes during this difficult age period 14 to 18 years old.
Collective approach to Training - How it works!
Coaches will decide on the Sessions each night in a Collective manner. Coaches will be activity encouraged for their input and assistance with helping out in the Sessions

Remember – Nobody has a Monopoly on knowledge

We want to encourage a Positive Training Environment for our Athletes in Cork

It is proposed to rotate lead coaches each night

Different Voice, different perspective - New experience.



This is also a great opportunity for Coaches learn from each other.

David Matthews (Development Officer - Cork) will be there each night to lead & facilitate the Pilot Programme.


Cork Athletics would like to acknowledge and thank Riverstick/Kinsale AC for their co-operation and for providing to access to the Track, during their scheduled track time, on each of the 6 nights

For further information contact:
This email address is being protected from spambots. You need JavaScript enabled to view it.
Development Officer, Cork Athletics
087-0516430
Denis Coughlan Runs in World Masters in Perth Australia
Denis Coughlan, St Finbarr's AC, Competes in World Masters in Perth Australia
08:40am, Thursday October 27th
St Finbarr's AC athlete, Denis Coughlan runs in the World Masters M35 800m Championship semi-final tomorrow morning, Thursday 27th, at 8.40am Irish time, Perth Australia. The Final is on Friday, October 28th,at 10.30am Irish time. Denis is ranked 4th of the 15 athletes registered for the event.
World Masters List of Entrants
Denis Coughlan pictured at Cork Athletics Awards night 2015, flanked by John Buckley, sponsor of Cork Athletics Graded Leagues and Paddy Buckley, Chairman Cork Athletics, 2015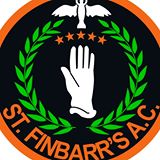 M35 800m Competitor Ranking
| Athlete | Country | Mark |
| --- | --- | --- |
| Octavio Pérez Calatayud | Spain | 01:51.4 |
| Juan Ramon Pous Perez | Spain | 01:52.7 |
| Juan Antonio Gil | Spain | 01:54.2 |
| Denis Coughlan | Ireland | 01:55.0 |
| Joseph Boland | Canada | 01:55.9 |
| Frederic Tremblay | France | 01:56.8 |
| Scott Tamblin | Australia | 01:56.8 |
| Carl McMullen | Great Britain and Northern Ireland | 01:57.5 |
| Mauro David Giménez | Argentina | 01:58.5 |
| Andre Jakobus | South Africa | 02:00.0 |
| Bonginkosi Mbhamali | South Africa | 02:02.0 |
| Brecht Braeckevelt | Belgium | 02:03.5 |
| Mathew Rogers | New Zealand | 02:04.0 |
| Daniel Mellish | Australia | 02:05.0 |
| Ludwig Aigner | Germany | 02:09.7 |
| Ben Fuller | Australia | 02:12.0 |
Registered Cork Athletics Events Week Ending Sun Oct 29th-2016
Registered Events Week Ending Sunday October 29th 2016
Sat Oct 29th, 09:30, CIT Track - Athletics Leader Course, inc Free Youth Coaching Places
Sat Oct 29th, 09:30, Athlone IT - Strength & Conditioning, and Multi-Events Coaching Conference
Sat Oct 29th, 14:00, CIT Track - Cork Athletics Winter Coaching Sessions - Day 2


Sun Oct 30th, 09:00, Dublin - Dublin Marathon, inc National Marathon Championships
Cork Athletics Events Calendar
Cork Teams for National Juvenile Even-Age Cross-Country Championships 2016
Cork Team Selections for Athletics Ireland National Even-Age Cross-Country Championships
Abbotstown, Sunday November 27th 2016
The following are the Cork team selections for the Athletics Ireland National Juvenile Even-Age Cross-Country Championships, to be held iat the National Sports campus at Abbotstown, in west Dublin on November 27th
Can all athletes selected please confirm their availability with This email address is being protected from spambots. You need JavaScript enabled to view it. by TOMORROW, Tuesday 15th Nov.


Senior Teams - Team expected to be selected today and will be posted as soon as team lists are to hand.
| Girls Under-12 | | | Boys Under-12 | |
| --- | --- | --- | --- | --- |
| Amy McCarthy | Bandon | | Colm Gillespie | West Muskerry |
| Avril Milerick | Youghal | | Conor Frawley | North Cork |
| Sorcha Kilgannon | Youghal | | Eoin Quirke | Midleton |
| Ava Fitzgerald | Carraig na bhFear | | Breandán O'Sullivan | West Muskerry |
| Ella Collins | Bandon | | Ronan B Hogan | North Cork |
| Alex Cashman | Youghal | | Dan Andrews | Bantry |
| Leila Carr | St Catherines | | Callum McElhinney | Bantry |
| Nicole Buckley | Riverstick Kinsale | | Briain Cott | Midleton |
| Aine Power | Leevale | | John Murphy | Liscarroll |
| Kathryn O'Mahony | Carraig na bhFear | | Ruaidhri Boyle | Carraig na bhFear |
| | | | | |
| Girls Under-14 | | | Boys Under-14 | |
| Sarah Morrrison | St Nicholas | | Ciarán McNamee | Youghal |
| Jane Buckley | Bandon | | Jack O'Neill | Skibbereen |
| Avril Cashman | Youghal | | Billy O'Riordan | Belgooly |
| Emma Landers | Youghal | | Diarmuid Healy | Midleton |
| Shannon Cotter | West Muskerry | | Jack Cullen | Bandon |
| Megan Carr | St Catherines | | Gavin Kelleher | Bandon |
| Maeve O'Neill | Doheny | | Colin Roche | Courceys |
| Mallaidh O'Neill | Skibbereen | | Jake Lynch | Carraig na bhFear |
| Aniela B Hogan | North Cork | | Callum McCourt | Bandon |
| Eva Murphy | Youghal | | Michael Cullinane | Togher |
| | | | | |
| Girls Under-16 | | | Boys Under-16 | |
| Lucy O'Keeffe | Youghal | | Jake McCarthy | Youghal |
| Caoimhe O'Leary | Millstreet | | Tommie Connolly | Leevale |
| Grainne Egan | North Cork | | Christopher O'Reilly | Togher |
| Caoimhe Carey | Midleton | | Frank O'Brien | Midleton |
| Olivia Tuthill | Bandon | | Sean O'Sullivan | West Muskerry |
| Caitlin Hurley | West Muskerry | | James Downey | West Muskerry |
| Lesley Cashman | Youghal | | Conor O'Neill | West Muskerry |
| Jennifer Cotter | West Muskerry | | Tadhg M Manning | West Muskerry |
| Sara Barry | St Catherines | | Eoin Healy | North Cork |
| Aoife Mitchell | Midleton | | Joe Bosonnet | Leevale |
| | | | | |
| Girls Under-18 | | | Boys Under-18 | |
| Stephanie Cotter | West Muskerry | | Charlie O'Donovan | Leevale |
| Laura Hayes | St Catherines | | Damien Madigan | North Cork |
| Ellen McCarthy | Skibbereen | | Ben Smith | Leevale |
| Christine O'Flynn | Carraig na bhFear | | John Muckian | Bandon |
| Alanah Neff | Leevale | | Conor O'Driscoll | Leevale |
| Maeve McTaggart | Togher | | Naoise ÓFlaitheartaigh | Bandon |
| Caoimhe Hayes | St Catherines | | James Mintern | Leevale |
| Tamzin Muldowney | Midleton | | Simon Upton | Youghal |
| Emma Bickerdike | Leevale | | Alan O'Donovan | Leevale |
| Sarah Mulcahy | St Catherines | | Conor O'Donovan | Leevale |
Cork Teams for Munster Championships 2016
Munster Athletics Team Nomination Procedure Changes 2016
Photo: (Courtesy Midleton AC) Cork Womens Team, Beaufort, Kerry, November 2013



Team Nominations

Following changes to Munster Competition Regulations, it is no longer a requirement to nominate County Teams. Team positions are now calculated based on 'First Past The Post', i.e. In the Novice Mens event, the first six Cork men will be deemed to comprise the Cork team, and in the Womens event, the first four Cork women will form the team.
Start Lists
Start Lists for Munster Novice, Under 23 and Juvenile Even-Age Cross-Country, Sunday October 23rd 2016
While entries have closed, it remains to be seen if the published list is the final one.

There are 105 entries in the Novice & Under-23 Womens Championship, with all six Munster counties represented. Hosts Cork, with 56, have the most entries, followed by Tipperary (17), with Kerry close behind, on 16. Clare have nine entries, Waterford five and Limerick have two.

There are 134 entries in the Mens Championships, however only four counties are represented; Cork, Kerry, Tipperary and Waterford. Cork, again, with 85, have the highest entry, followed by Tipperary with 21, Waterford 16 and Kerry with 12.
Womens Start List
| Number | Athlete | Club | County |
| --- | --- | --- | --- |
| 1312 | Catherine O'Sullivan | An Riocht A.C. | Kerry |
| 1311 | Fiona Kavanagh | An Riocht A.C. | Kerry |
| 1314 | Helena Shanahan | An Riocht A.C. | Kerry |
| 1313 | Liz Heaslip | An Riocht A.C. | Kerry |
| 1316 | Mary O'Connor | An Riocht A.C. | Kerry |
| 1315 | Sharon Cahill | An Riocht A.C. | Kerry |
| 1534 | Shona Heaslip | An Riocht A.C. | Kerry |
| 1310 | Suzanne Neilan | An Riocht A.C. | Kerry |
| 1317 | Suzanne O'Sullivan | An Riocht A.C. | Kerry |
| 1339 | Alma Worrall | Ballymore Cobh A.C. | Cork |
| 1343 | Anne McKeown | Ballymore Cobh A.C. | Cork |
| 1394 | Carol Leahy | Ballymore Cobh A.C. | Cork |
| 1341 | Fiona Downey | Ballymore Cobh A.C. | Cork |
| 1342 | Jennifer Montague | Ballymore Cobh A.C. | Cork |
| 1340 | Ruth Phelan | Ballymore Cobh A.C. | Cork |
| 1323 | Aine Roche | Clonmel A.C. | Tipperary |
| 1321 | Claire Annan | Clonmel A.C. | Tipperary |
| 1375 | Kealey Tideswell | Clonmel A.C. | Tipperary |
| 1325 | Marian Flaherty | Clonmel A.C. | Tipperary |
| 1326 | Michelle Doherty | Clonmel A.C. | Tipperary |
| 1324 | Suzanne Shine | Clonmel A.C. | Tipperary |
| 1322 | Yvonne O'Connor | Clonmel A.C. | Tipperary |
| 1372 | Susan Finn | Cork Varsity A.C. | Cork |
| 1327 | Maebh Fenton | Dooneen A.C. | Limerick |
| 1402 | Susan Looney | Duhallow A.C. | Cork |
| 1399 | Claire Devitt | Dundrum A.C. | Tipperary |
| 1371 | Laura Armstrong | Dundrum A.C. | Tipperary |
| 1370 | Linda Grogan | Dundrum A.C. | Tipperary |
| 1369 | Mairead Julian | Dundrum A.C. | Tipperary |
| 1385 | Martha Quirke | Dundrum A.C. | Tipperary |
| 1318 | Eadaoin O'Neill | East Cork A.C. | Cork |
| 1319 | Eibhlin Cleary | East Cork A.C. | Cork |
| 1320 | Michelle Ahern | East Cork A.C. | Cork |
| 1305 | Ann Marie Connellan | Ennis Track A.C. | Clare |
| 1303 | Becky Coughlan | Ennis Track A.C. | Clare |
| 1302 | Dee Grady | Ennis Track A.C. | Clare |
| 1308 | Ita Hanrahan | Ennis Track A.C. | Clare |
| 1307 | Jane O'Leary | Ennis Track A.C. | Clare |
| 1309 | Lorraine Hayes | Ennis Track A.C. | Clare |
| 1304 | Siobhan Lennon | Ennis Track A.C. | Clare |
| 1306 | Zelina Power | Ennis Track A.C. | Clare |
| 1334 | Bernie O'Mahony | Farranfore Maine Valley A.C. | Kerry |
| 1330 | Caitriona Barry | Farranfore Maine Valley A.C. | Kerry |
| 1335 | Ciara Tierney | Farranfore Maine Valley A.C. | Kerry |
| 1333 | Marie McKenna | Farranfore Maine Valley A.C. | Kerry |
| 1336 | Mary O'Shea | Farranfore Maine Valley A.C. | Kerry |
| 1331 | Niamh De Hora | Farranfore Maine Valley A.C. | Kerry |
| 1332 | Pauline Joseph | Farranfore Maine Valley A.C. | Kerry |
| 1337 | Noreen MacKey | Kilmurray/Ibrick/N.Clare A.C. | Clare |
| 1373 | Jessica Bruton | Leevale A.C. | Cork |
| 1374 | Orla Hayes | Leevale A.C. | Cork |
| 1398 | Sandra Ryan | Limerick A.C. | Limerick |
| 1365 | Aisling O'Neill | Mallow A.C. | Cork |
| 1360 | Anna Borkowska | Mallow A.C. | Cork |
| 1363 | Catherine O'Connor | Mallow A.C. | Cork |
| 1367 | Cliona Woulfe | Mallow A.C. | Cork |
| 1366 | Ida Kelleher | Mallow A.C. | Cork |
| 1364 | Mary Carey | Mallow A.C. | Cork |
| 1361 | Una Downes | Mallow A.C. | Cork |
| 1362 | Valerie Garvey | Mallow A.C. | Cork |
| 1368 | Vera Nagle | Mallow A.C. | Cork |
| 1381 | Ann Geary | Midleton A.C. | Cork |
| 1376 | Anna Doris | Midleton A.C. | Cork |
| 1379 | Claire Parker | Midleton A.C. | Cork |
| 1378 | Eileen Leahy | Midleton A.C. | Cork |
| 1380 | Louise Barry | Midleton A.C. | Cork |
| 1377 | Sinead Kevany | Midleton A.C. | Cork |
| 1397 | Marie O'Shea | Mooreabbey Milers A.C | Tipperary |
| 1396 | Mary Louise Ryan | Mooreabbey Milers A.C | Tipperary |
| 1403 | Ciara Cummins | Nenagh Olympic A.C. | Tipperary |
| 1338 | Debbie McCarthy | Riverstick/Kinsale A.C. | Cork |
| 1358 | Elaine O'Donoghue | Riverstick/Kinsale A.C. | Cork |
| 1357 | Geraldine Walsh | Riverstick/Kinsale A.C. | Cork |
| 1359 | Helen O'Callaghan | Riverstick/Kinsale A.C. | Cork |
| 1545 | Sinead O'Regan | Riverstick/Kinsale A.C. | Cork |
| 1382 | Catherine Clancy | St. Catherine's A.C. | Cork |
| 1383 | Patricia Barry | St. Catherine's A.C. | Cork |
| 1356 | Ali O'Connor | St. Finbarrs A.C. | Cork |
| 1350 | Anita Murphy | St. Finbarrs A.C. | Cork |
| 1354 | Brigid Houlihan | St. Finbarrs A.C. | Cork |
| 1352 | Catherine Garde | St. Finbarrs A.C. | Cork |
| 1355 | Clodagh McMorrow | St. Finbarrs A.C. | Cork |
| 1351 | Fiona Keohane | St. Finbarrs A.C. | Cork |
| 1349 | Irene Eighan | St. Finbarrs A.C. | Cork |
| 1549 | Orla Crosbie | St. Finbarrs A.C. | Cork |
| 1353 | Rebecca McEvoy | St. Finbarrs A.C. | Cork |
| 1348 | Sorcha Kearney | St. Finbarrs A.C. | Cork |
| 1329 | Jacorlin Hughes | Thurles Crokes A.C. | Tipperary |
| 1328 | Louisa Condon | Thurles Crokes A.C. | Tipperary |
| 1389 | Eimear O'Brien | Togher A.C. | Cork |
| 1390 | Liz Doyle | Togher A.C. | Cork |
| 1386 | Louise Murphy | Togher A.C. | Cork |
| 1387 | Marianne O'Connell | Togher A.C. | Cork |
| 1393 | Marjorie Lynch | Togher A.C. | Cork |
| 1391 | Mary Clancy | Togher A.C. | Cork |
| 1392 | Rachael O'Callaghan | Togher A.C. | Cork |
| 1388 | Yvonne Walsh | Togher A.C. | Cork |
| 1347 | Claudia Lane Mary | Waterford A.C. | Waterford |
| 1344 | Emma Brent | Waterford A.C. | Waterford |
| 1346 | Hilary O'Connell | Waterford A.C. | Waterford |
| 1345 | Niamh Tebay | Waterford A.C. | Waterford |
| 1395 | Colette O'Donoghue | Watergrasshill A.C. | Cork |
| 1400 | Rachael O'Shea | West Muskerry A.C. | Cork |
| 1401 | Stephanie O'Sullivan | West Muskerry A.C. | Cork |
| 1384 | Kate Veale | West Waterford A.C. | Waterford |
Mens Start List
| Number | Athlete | Club | County |
| --- | --- | --- | --- |
| 1422 | Conor O'Mahony | An Riocht A.C. | Kerry |
| 1426 | Daniel Murphy | An Riocht A.C. | Kerry |
| 1424 | Danny Murphy | An Riocht A.C. | Kerry |
| 1421 | Kevin McCarthy | An Riocht A.C. | Kerry |
| 1419 | Martin Dineen | An Riocht A.C. | Kerry |
| 1427 | Patrick O'Connor | An Riocht A.C. | Kerry |
| 1425 | Sean O'Sullivan | An Riocht A.C. | Kerry |
| 1423 | Tommy O'Brien | An Riocht A.C. | Kerry |
| 1420 | Trevor Dunne | An Riocht A.C. | Kerry |
| 1514 | Donal Downey | Ballymore Cobh A.C. | Cork |
| 1449 | Liam Hurley | Ballymore Cobh A.C. | Cork |
| 1448 | Peter Howie | Ballymore Cobh A.C. | Cork |
| 1447 | Tobias Lehnhoff | Ballymore Cobh A.C. | Cork |
| 1446 | Trevor Cummins | Ballymore Cobh A.C. | Cork |
| 1450 | Michael Harrington | Bantry A.C. | Cork |
| 1520 | Dean Cronin | Blarney/Inniscara A.C. | Cork |
| 1463 | Don Sheehan | Carraig-Na-Bhfear A.C. | Cork |
| 1459 | Jamie Buckley | Carraig-Na-Bhfear A.C. | Cork |
| 1461 | Jim O'Mahony | Carraig-Na-Bhfear A.C. | Cork |
| 1458 | Robert Boyle | Carraig-Na-Bhfear A.C. | Cork |
| 1460 | Ruairi Myers | Carraig-Na-Bhfear A.C. | Cork |
| 1462 | Sean O'Sullivan | Carraig-Na-Bhfear A.C. | Cork |
| 1513 | Andrew Downey | Carrick-on-Suir A.C. | Tipperary |
| 1500 | Michael Carey | Clonmel A.C. | Tipperary |
| 1478 | Dermot Hayes | Dundrum A.C. | Tipperary |
| 1480 | Donal Keane | Dundrum A.C. | Tipperary |
| 1484 | Gareth McGlinchy | Dundrum A.C. | Tipperary |
| 1479 | Jim Halley | Dundrum A.C. | Tipperary |
| 1481 | Martin Keane | Dundrum A.C. | Tipperary |
| 1482 | Michael Ryan | Dundrum A.C. | Tipperary |
| 1483 | Paudraig Coen | Dundrum A.C. | Tipperary |
| 1529 | Colin Foley | Eagle A.C. | Cork |
| 1531 | Damian Kenneally | Eagle A.C. | Cork |
| 1532 | John O'Callaghan | Eagle A.C. | Cork |
| 1530 | Raymond Harrington | Eagle A.C. | Cork |
| 1533 | Vincent O'Sullivan | Eagle A.C. | Cork |
| 1410 | Brian Harty | East Cork A.C. | Cork |
| 1412 | Conor Tierney | East Cork A.C. | Cork |
| 1408 | Darragh Canavan | East Cork A.C. | Cork |
| 1435 | Donogh Wall | East Cork A.C. | Cork |
| 1411 | Kevin O'Leary | East Cork A.C. | Cork |
| 1407 | Nicky O'Donoghue | East Cork A.C. | Cork |
| 1409 | Shane Harrington | East Cork A.C. | Cork |
| 1416 | Brian Gallagher | Ferrybank A.C. | Waterford |
| 1414 | Denis Culloty | Ferrybank A.C. | Waterford |
| 1417 | Eoin Lyons | Ferrybank A.C. | Waterford |
| 1415 | Louis O'Carroll | Ferrybank A.C. | Waterford |
| 1413 | Shane O'Rahilly | Ferrybank A.C. | Waterford |
| 1418 | Warran Roche | Ferrybank A.C. | Waterford |
| 1440 | Brian O'Connor | Grange/Fermoy A.C. | Cork |
| 1439 | Darren Flynn | Grange/Fermoy A.C. | Cork |
| 1441 | Kealan O'Connor | Grange/Fermoy A.C. | Cork |
| 1443 | Morris Tobin | Grange/Fermoy A.C. | Cork |
| 1442 | Tom Owens | Grange/Fermoy A.C. | Cork |
| 1489 | Alfie Davis | Leevale A.C. | Cork |
| 1486 | Andrew Hobbs | Leevale A.C. | Cork |
| 1497 | Brian Shiels | Leevale A.C. | Cork |
| 1494 | Christopher Murphy | Leevale A.C. | Cork |
| 1495 | Dave Condon | Leevale A.C. | Cork |
| 1428 | David Fox | Leevale A.C. | Cork |
| 1499 | David McEvoy | Leevale A.C. | Cork |
| 1496 | Dennis O'Regan | Leevale A.C. | Cork |
| 1487 | Francisco Jaen | Leevale A.C. | Cork |
| 1493 | Heywood Richardson | Leevale A.C. | Cork |
| 1429 | Luke Horgan | Leevale A.C. | Cork |
| 1488 | Mark Walsh | Leevale A.C. | Cork |
| 1498 | Philip Crowley | Leevale A.C. | Cork |
| 1490 | Stephen Young | Leevale A.C. | Cork |
| 1492 | Sylvain Andrieu | Leevale A.C. | Cork |
| 1491 | Tim Crowley | Leevale A.C. | Cork |
| 1511 | Darragh Browne | Lios Tuathail A.C. | Kerry |
| 1512 | Eamon Lacy | Lios Tuathail A.C. | Kerry |
| 1521 | Martin O'Sullivan | Liscarroll A.C. | Kerry |
| 1471 | David Lyons | Mallow A.C. | Cork |
| 1472 | John Hogan | Mallow A.C. | Cork |
| 1473 | Michael Kilmartin | Mallow A.C. | Cork |
| 1474 | Nick Darmody | Mallow A.C. | Cork |
| 1475 | Noel Daly | Mallow A.C. | Cork |
| 1477 | Padraic Birmingham | Mallow A.C. | Cork |
| 1476 | Patric Zajac | Mallow A.C. | Cork |
| 1470 | Paul Moloney | Mallow A.C. | Cork |
| 1503 | Barry Williams | Midleton A.C. | Cork |
| 1504 | Edwin Cashman | Midleton A.C. | Cork |
| 1501 | Mark O'Reilly | Midleton A.C. | Cork |
| 1502 | Mike Hallahan | Midleton A.C. | Cork |
| 1436 | Kieran Lees | Mooreabbey Milers A.C | Tipperary |
| 1437 | Stuart Moloney | Mooreabbey Milers A.C | Tipperary |
| 1519 | Tom Blackburn | Mooreabbey Milers A.C | Tipperary |
| 1445 | Paddy Cummins | Moycarkey Coolcroo A.C. | Tipperary |
| 1444 | Paul Bowe | Moycarkey Coolcroo A.C. | Tipperary |
| 1485 | Stephen Flanagan | Moyne A.C. | Tipperary |
| 1508 | Chris O'Connell | St. Catherine's A.C. | Cork |
| 1505 | John Beecher | St. Catherine's A.C. | Cork |
| 1507 | Kevin Hayes | St. Catherine's A.C. | Cork |
| 1509 | Kieran Harte | St. Catherine's A.C. | Cork |
| 1527 | Michael Byrne | St. Catherine's A.C. | Cork |
| 1528 | Paul Mulcahy | St. Catherine's A.C. | Cork |
| 1506 | Shane Fitzgerald | St. Catherine's A.C. | Cork |
| 1466 | Alan Lehane | St. Finbarrs A.C. | Cork |
| 1464 | Eoin O'Keeffe | St. Finbarrs A.C. | Cork |
| 1467 | Joe Cunningham | St. Finbarrs A.C. | Cork |
| 1465 | Michael Houlihan | St. Finbarrs A.C. | Cork |
| 1548 | Paddy Barry | St. Finbarrs A.C. | Cork |
| 1468 | Padraig Sheehan | St. Finbarrs A.C. | Cork |
| 1547 | Rory O'Sullivan | St. Finbarrs A.C. | Cork |
| 1469 | Stephen Geoghegan | St. Finbarrs A.C. | Cork |
| 1431 | Denis Shanahan | Thurles Crokes A.C. | Tipperary |
| 1515 | John Dooley | Thurles Crokes A.C. | Tipperary |
| 1432 | John Fitzgibbon | Thurles Crokes A.C. | Tipperary |
| 1433 | John Fogarty | Thurles Crokes A.C. | Tipperary |
| 1434 | John O'Shaughnessy | Thurles Crokes A.C. | Tipperary |
| 1430 | John Treacy | Thurles Crokes A.C. | Tipperary |
| 1405 | Cullen Lynch | Togher A.C. | Cork |
| 1404 | Evan Byrne | Togher A.C. | Cork |
| 1406 | Liam Hennessy | Togher A.C. | Cork |
| 1535 | Liam Hennessy | Togher A.C. | Cork |
| 1451 | Barry Keane | Waterford A.C. | Waterford |
| 1455 | Brian Cuddihy | Waterford A.C. | Waterford |
| 1453 | Noel Murphy | Waterford A.C. | Waterford |
| 1452 | Pj Scollard | Waterford A.C. | Waterford |
| 1457 | Ronan Clinton | Waterford A.C. | Waterford |
| 1456 | Tony Quinlan | Waterford A.C. | Waterford |
| 1454 | Vinnie Codd | Waterford A.C. | Waterford |
| 1516 | Bryan Crowley | Watergrasshill A.C. | Cork |
| 1517 | David Yelverton | Watergrasshill A.C. | Cork |
| 1518 | Ger Hayes | Watergrasshill A.C. | Cork |
| 1522 | Henry Browne | West Muskerry A.C. | Cork |
| 1524 | Jeremy Kelleher | West Muskerry A.C. | Cork |
| 1526 | Jerry O'Mahony | West Muskerry A.C. | Cork |
| 1525 | Paul Leahy | West Muskerry A.C. | Cork |
| 1523 | Seamus Gallagher | West Muskerry A.C. | Cork |
| 1510 | Damien Murphy | West Waterford A.C. | Waterford |
| 1536 | Damien Murphy | West Waterford A.C. | Waterford |
| 1438 | Mossie Keogh | West Waterford A.C. | Waterford |
Irish Masters Team for British & Irish Masters Cross-Country 2016
Ten Cork Athletes on Irish Squad for British & Irish Masters Cross-Country Championships 2016



Tollcross Park, Glasgow,

Scotland
Saturday 12th November

Photo: Mark Havenhand
Ten Cork athletes, from six Cork clubs have been selected for the Irish team at the British & Irish Masters Cross-Country Championships in Tollcross Park, Glasgow, Scotland
Women: Michelle Kenny (Leevale AC), Rosaleen MacKeown (Leevale AC), Mary Sweeney (St Finbarr's AC), Carmel Parnell (Leevale AC) and Kathleen O'Brien (St Catherine's AC)

Men: Michael Harty (East Cork AC), Tim Twomey (Leevale AC), Michael Herlihy (North Cork AC), Frank Hayes (East Cork AC) and Neilus Ahearne (Midleton AC)
Womens Team
Women 35
Ann Marie McGlynn
Michelle Kenny
Leevale AC

Norah Newcombe Pieterse
Finola Diver
Reserves
Denise Toner
Noreen Brouder
Women 40
Maria McCarthy
Adele Walsh
Mary Leech
Paula Grant
Reserves
Karen Costello
Rosaleen MacKeown
Leevale AC
Women 45
Jackie Carthy
Colette Touhy
Donna Evans
Annette Kealy
Reserves
Emila Dan
Women 50
Niamh O'Sullivan
Sharon Cahill
Orla Gormley
Adrienne Atkins
Reserves
Maura Derwin
Annette Kehoe
Women 55
Mary Sweeney
St Finbarr's AC

Charlotte Stephens
Bridget Duffy
Sheelagh Jones
Women 60
Carmel Parnell
Leevale AC

Christine Kennedy
Pauline Moran
Nuala Reilly
Reserves
Maxine Jones
Mary Jennings
Women 65
Margaret Glavey
Phyllis Browne
Carol Lynch
Joan Coyle
Reserves
Roisin Lynch
Women 70
Kathleen O'Brien
St Catherine's AC

Pam Benson
Ann Woodlock
Evelyn McNellis
Mens Team
Men 35
Paddy Hamilton
Michael Harty
East Cork AC

Emmett Dunleavy
Michael McMahon
Tim Twomey
Leevale AC
Michael Herlihy
North Cork AC
Reserves
John Dunne
Stephen Hunter
Men 40
Ciaran Doherty
Frank Quinlan
Paul Buckley
Paul Fleming
Declan Reed
Ciaran Diviney
Reserves
Richard Gorman
Ciaran McCarthy
Men 45
Stephen Duncan
Peter Matthews
Des Kennedy
Gerard Heery
Paulm Blaney
Noel Marum
Reserves
Frank Hayes
East Cork AC

Ken Norgrove
Men 50
Aengus Burke
Pat Malone
Phelim Glynn
Mick Traynor
Pauric McKinney
Colm Burke
Reserves
Paul Cowhie
Eddie Newman
Men 55
Tommy Payne
Jim Stafford
Mick Byrne
Martin McDonald
Reserves
Pat O'Grady
Tom O'Connor
Men 60
Paul Elliott
Martin Kearney
Neilus Ahearne
Midleton AC

EddieWalsh
Reserves
Billy Tyrrell
Francis Fleming
Men 65
J.J. Murphy
Martin McEvilly
John Todd
Pat O'Shea
Reserves
Barry Potts
Tom Hunt
Men 70
Terry Mee
Pat Bonass
Pat Healy
Frank Reilly
Reserves
Dick Mullins
Men 75
Mike Duggan
Tadgh Twomey
Jim Bennett
Registered Cork Athletics Events Week Ending Sun Oct 16th 2016
Registered Events Week Ending Sunday October 16th 2016

Sat Oct 15th, CIT Track, 01:30pm - 04:00pm - Cork Athletics Winter Coaching Sessions - Day 1
Sun Oct 16th, CIT Track, 09:45 - Rebel Run 5k & 10k Road Races
Sun Oct 16th, Abbottstown, Dublin, 11:00 - Athletics Ireland Autumn XC
Sun Oct 16th, 12:00pm, Ardfield, Clonakilty - Ardfield 5k Road Race
Sun Oct 16th, Carraig na bhFear, 12:00pm - Cork Athletics Intermediate and Juvenile B Cross-Country Championships