Cork Results from National 10k Championships 2019
National F45 Gold for Mallow AC's Breda Gaffney
Phoenix Park, Dublin
Sunday April 14th 2019
Breda Gaffney, Mallow AC, Pictured at last January's Cork Athletics International Awards presentations, with Hamish Adam, CEO, Athletics Ireland, and paddy Buckley, Chairman, Cork Athletics County Board
Athletics Ireland National 10k Championship Results 2019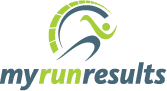 Full Results (3,265 Finishers) on MyRunResults website
Male and Female Winners, and Extracted Cork Results

Cork results extracted from first 2,000 finishers.

A small Cork contingent travelled for last Sunday's National 10k Championship, in Dublin's Phoenix Park. The overall winners were Dundrum South Dublin AC's Hiko Tonosa, a frequent competitor in Cork races, and Catherina Mullen, Metro St. Brigids AC.

Mallow AC's Breda Gaffney, who has been running very well for quite a while now, was Cork sole medalist, winning the F45 Gold.
The Team placings are not yet available.
| Pos | Forename | Surname | Cat | Club | Time | Chip |
| --- | --- | --- | --- | --- | --- | --- |
| 1 | Hiko | Tonosa | M | Dundrum South Dublin AC | 00:30:41 | 00:30:41 |
| 2 | Kevin | Dooney | M | Raheny Shamrock AC | 00:30:44 | 00:30:44 |
| 3 | Declan | Reed | M | City of Derry AC Spartans | 00:31:07 | 00:31:07 |
| 36 | Heywood | RICHARDSON | M | Leevale AC | 00:33:24 | 00:33:22 |
| 66 | Catherina | MULLEN | F | Metro St. Brigids AC | 00:34:53 | 00:34:52 |
| 77 | Barbara | CLEARY | F | Donore Harriers | 00:35:18 | 00:35:17 |
| 79 | Ian | O'LEARY | M50 | Leevale AC | 00:35:22 | 00:35:22 |
| 86 | Grace | LYNCH | F | Iveragh AC | 00:35:33 | 00:35:32 |
| 92 | Finbarr | O'DWYER | M45 | Leevale AC | 00:35:50 | 00:35:47 |
| 98 | Sean | DOWLING | M40 | Leevale AC | 00:36:05 | 00:36:03 |
| 194 | Breda | GAFFNEY | F45 | Mallow AC | 00:38:49 | 00:38:46 |
| 211 | David | O'CONNOR | M35 | St. Finbarrs AC | 00:39:06 | 00:39:00 |
| 328 | Niamh | CORBETT | F | East Cork AC | 00:41:33 | 00:41:07 |
| 422 | Margaret | LILLIS BRUCHET | F35 | St. Finbarrs AC | 00:43:27 | 00:43:22 |
| 1384 | Sinead | QUIRKE | F40 | Youghal AC | 00:56:32 | 00:51:18 |
| 1474 | Gabrielle | O'DONOGHUE | F | East Cork AC | 00:57:44 | 00:54:18 |
| 1736 | Niamh | REDICAN | F | Youghal AC | 01:01:11 | 00:55:58 |