Dick Copithorne Memorial Belgooly 4 Mile Road Race Results 2018
Results of Dick Copithorne Memorial 4 Mile Road Race 2018

Belgooly
St Stephen's Day, Wednesday December 26th 2018

This was an Athletics Ireland registered event
This event was organised and hosted by Belgooly AC
Main Sponsor - Bandon Co-op

This course was measured by John Quigley AIMS/IAAF Grade A Measurer
Start of Belgooly 4 2016
Results of Athletics Ireland Registered Events - April 2014 - May 2016 (on Old Cork Athletics website)
Results of Athletics Ireland Registered Events - May 2016 to date
Race Calendar / Fixtures List - Athletics Ireland Registered Events
Cork Athletics Race Calendar
Comprehensive Calendar of Registered Athletics Ireland events in Cork
Leaderboard for Registered Athletics Ireland Road Races in Cork - December 2018
Updated 4 Mile Leaderboard - Final 4 Mile Table for 2018
Belgooly 4 Mile Road Race - Previous Results
Belgooly 4 Mile Road Race 2014
Belgooly 4 Mile Road Race 2015 - Race Cancelled due to Flooding
Belgooly 4 Mile Road Race 2016
Belgooly 4 Mile Road Race 2017
MyRunResults Race Report
The Dick Corpithorne annual St. Stephen's day 4 Mile road race attracted over 500 runners with huge local support making this a great community event. The host club Belgooly AC have made this 4 mile a 'must do' event for locals. Many other Cork clubs also supported the race to help raise funds for the Bowl Cancer treatment Support unit in Cork University Hospital. Weather conditions were extremely mild and ideal for running. All types of participants took the line from the serious competitor to those just looking to enjoy an nice 4 mile Christmas time stroll. The atmosphere had a warm Christmas feel.
The race was won by Liam Harris of Togher AC, in a time of 20:23. In second place was Mark Walsh of Leevale AC, and third spot went to Jeremiah O'Donovan of St. Finabrr's AC.
The Women's race was won by Louise Shannahan of Leevale AC. with club mate Niamh Moore in second place. In third place was Teresa Murphy of Kent AC.

Results are ORDERED by gross times.


Photos
Start and Mid-Race
Start and Mid-Race Photos from Pat Falvey (Belgooly AC)


Presentation of Women's Prizes by Olivia Kelly, of Keary's of Cork, Sponsors
Results of Dick Copithorne Memorial 4 Mile Road Race 2018

Results courtesy of Belgooly AC and MyRunResults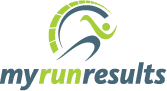 Official results on MyRunResults website - please check Official Results before contacting

Results also via Belgooly AC Facebook page

For Results Queries please email MyRunResults
| Pos | Forename | Surname | Cat | Club | Time |
| --- | --- | --- | --- | --- | --- |
| 1 | Liam | HARRIS | M | Togher A.C. | 00:20:23 |
| 2 | Mark | WALSH | M | Leevale A.C. | 00:20:39 |
| 3 | Jeremy | O'DONOVAN | M40 | St Finbarrs A.C. | 00:21:05 |
| 4 | Alan | O'BRIEN | M | Eagle A.C. | 00:21:21 |
| 5 | joe | CUNNINGHAM | M45 | St Finbarrs A.C. | 00:21:28 |
| 6 | Alfie | DAVIS | M40 | Leevale A.C. | 00:21:33 |
| 7 | Aidan | MCSWINEY | M | TSV SCHOTT MAINZ | 00:21:42 |
| 8 | Vivian | FOLEY | M45 | Eagle A.C. | 00:21:57 |
| 9 | Shane | COLLINS | M | Crusaders A.C. | 00:22:00 |
| 10 | Geoff | MAHER | M | West 4 Harriers | 00:22:52 |
| 11 | Daniel | FIELDHOUSE | M | | 00:22:52 |
| 12 | Sean | DOWLING | M40 | Leevale A.C. | 00:22:53 |
| 13 | Fergus | NUGENT | M40 | Eagle A.C. | 00:22:56 |
| 14 | John | O'BRIEN | M45 | | 00:23:01 |
| 15 | Fergal | SARGENT | M | St Finbarrs A.C. | 00:23:06 |
| 16 | Ian | O'LEARY | M50 | Leevale A.C. | 00:23:08 |
| 17 | Trevor | CUMMINS | M | Ballymore Cobh AC | 00:23:21 |
| 18 | Bourke | Niall | M | Pudsey & Bramley A.C. | 00:23:29 |
| 19 | Chris | MURNANE | M | | 00:23:34 |
| 20 | Donal | DOWLING | M40 | Eagle A.C. | 00:23:35 |
| 21 | Eoin | DOWNING | M | | 00:23:36 |
| 22 | Julien | PASTEL | M | Kinsale Tri Club | 00:23:36 |
| 23 | Peter | HANRAHAN | M | Togher AC | 00:23:40 |
| 24 | David | BUTLER | M | St Finbarrs A.C. | 00:23:46 |
| 25 | Louise | SHANAHAN | F | Leevale A.C. | 00:23:47 |
| 26 | Pat | O'CONNOR | M50 | Eagle A.C. | 00:23:49 |
| 27 | Niamh | MOORE | F | Leevale A.C. | 00:23:51 |
| 28 | Andy | SIMPSON | M45 | BARROW | 00:24:16 |
| 29 | Richard | MURPHY | M | London Heathside | 00:24:18 |
| 30 | Tom | FOX | M50 | Eagle A.C. | 00:24:20 |
| 31 | Kevin | SMITH | M40 | Midleton A.C. | 00:24:23 |
| 32 | Ronan | HOARE | M | Mornington Chasers | 00:24:24 |
| 33 | Conor | TWOMEY | M | Shanakiel Running Club | 00:24:26 |
| 34 | Paul | KENNEDY | M | Leevale A.C. | 00:24:28 |
| 35 | Teresa | MURPHY | F40 | Kent A.C. | 00:24:30 |
| 36 | Paddy | BARRY | M | St Finbarrs A.C. | 00:24:42 |
| 37 | Sorcha | KEARNEY | F40 | St Finbarrs A.C. | 00:24:46 |
| 38 | Conor | HORAN | MJ | Belgooly A.C. | 00:24:48 |
| 39 | Alan | BATEMAN | M45 | Eagle A.C. | 00:24:51 |
| 40 | Darren | CASEY | M40 | Eagle A.C. | 00:24:51 |
| 41 | Eóghan | O'CONNOR | MJ | Belgooly A.C. | 00:24:52 |
| 42 | Robert | BROWNE | M | Crusaders A.C. | 00:24:57 |
| 43 | Brian | Mullins | M | St Finbarrs A.C. | 00:25:10 |
| 44 | John Paul | DEVINE | M50 | Leevale A.C. | 00:25:14 |
| 45 | Jennifer | MONTAGUE | F35 | Leevale A.C. | 00:25:14 |
| 46 | Kevin | BOYD | M | | 00:25:21 |
| 47 | Eamonn | NAGLE | M45 | Mallow A.C. | 00:25:24 |
| 48 | Aisling | DUNNE | FJ | | 00:25:31 |
| 49 | Richard | NUNAN | M45 | | 00:25:34 |
| 50 | Alan | O'CONNOR | M45 | C7C | 00:25:36 |
| 51 | Timmy | HAWKINS | MJ | Belgooly A.C. | 00:25:41 |
| 52 | Ger | O'REGAN | M45 | Midleton A.C. | 00:25:47 |
| 53 | Shane | BERGIN | M45 | | 00:26:03 |
| 53 | Katie | HICKSON | F40 | Kinsale Tri Club | 00:26:03 |
| 55 | Ronan | O'LEARY | M | | 00:26:05 |
| 56 | Michael | O'DRISCOLL | MJ | Kinsale Riverstick A.C. | 00:26:12 |
| 57 | Una | MURPHY PLANT | F45 | | 00:26:12 |
| 58 | Stephen | O'SULLIVAN | M | SOM Passatge (Spain) | 00:26:16 |
| 59 | Bernadette | CROWLEY | F | Rathfarnham | 00:26:17 |
| 60 | John | KELLY | M45 | MALLOW AC | 00:26:18 |
| 61 | Annemarie | POWER | F45 | Eagle A.C. | 00:26:22 |
| 62 | Khawaja | SHAHABODDIN | M40 | Wimbledon Windmilers | 00:26:25 |
| 63 | Dermot | WOODS | M40 | St Finbarrs A.C. | 00:26:29 |
| 64 | David | O'CALLAGHAN | M50 | Eagle A.C. | 00:26:33 |
| 65 | Enda | KIERNAN | M45 | St Finbarrs A.C. | 00:26:35 |
| 66 | Tim | O'DONNELL | M40 | Crusaders | 00:26:41 |
| 67 | Conor | O'SULLIVAN | M40 | St Finbarrs A.C. | 00:26:51 |
| 68 | Gavin | FOLEY | MJ | | 00:26:58 |
| 69 | Martin | LYNCH | M55 | Ballincolig A.C. | 00:27:00 |
| 70 | Eoin | O'CALLAGHAN | M | | 00:27:02 |
| 71 | Ewan | KELLY | MJ | | 00:27:03 |
| 72 | Joaquim | RACHAO | M60 | Eagle A.C. | 00:27:03 |
| 73 | Aidan | MENTON | M | | 00:27:05 |
| 74 | Edward | O'MAHONY | M45 | Finbarrs | 00:27:08 |
| 75 | Richard | FOREST | M45 | Donoughmore A.C. | 00:27:10 |
| 76 | Kevin | WALSH | M | Ballinhassey | 00:27:10 |
| 77 | Carol | CURLEY | F40 | | 00:27:12 |
| 78 | Eugene | O'CONNOR | M50 | Eagle A.C. | 00:27:13 |
| 79 | Shane | COLEMAN | M | Liscarroll | 00:27:18 |
| 80 | Donal | O'FLYNN | M | | 00:27:19 |
| 81 | Manus | O'CALLAGHAN | M | | 00:27:21 |
| 82 | Eoin | HURLEY | M | | 00:27:21 |
| 83 | Pat | BREEN | | Kinsale Riverstick A.C. | 00:27:23 |
| 84 | Cal | MCCARTHY | M | | 00:27:25 |
| 85 | Catherine | MURPHY | F40 | Eagle A.C. | 00:27:26 |
| 86 | Sean | Masterson | M | | 00:27:29 |
| 87 | Alan | BRETT | M | | 00:27:30 |
| 88 | Alan | DESMOND | M | WEST END RUNNERS | 00:27:37 |
| 89 | Gary | MCSWEENEY | M | | 00:27:41 |
| 90 | Neil | O'DONOVAN | M40 | | 00:27:45 |
| 91 | Adrian | FITZGERALD | M45 | | 00:27:46 |
| 92 | Billy | O'MAHONY | M45 | Tracton A.C. | 00:27:48 |
| 93 | Jeremiah | COLLMAN | M | Kinsale Tri Club | 00:27:50 |
| 94 | John | SCANNELL | M45 | Eagle A.C. | 00:27:51 |
| 95 | Gary | GIBBONS | M45 | Eagle A.C. | 00:27:52 |
| 96 | Sean | FINN | M50 | Cork Tri Club | 00:27:55 |
| 97 | Willie | HAYES | M60 | St Finbarrs A.C. | 00:27:57 |
| 98 | Gillian | SOHUN | F45 | Leevale A.C. | 00:27:58 |
| 99 | Glenn | KENNEALLY | M40 | Eagle A.C.. | 00:27:59 |
| 100 | Ken | CAREY | M60 | | 00:28:02 |
| 101 | Sam | KIELY | MJ | Kinsale Riverstick A.C. | 00:28:04 |
| 102 | Jamie | MCCARTHY | M | GO TRI | 00:28:05 |
| 103 | John | GLEESON | M | | 00:28:06 |
| 104 | Cathal | O'SE | M | | 00:28:06 |
| 105 | Michael | O'SE | M | | 00:28:07 |
| 106 | Dani | O'SULLIVAN | F40 | NETHERLANDS | 00:28:08 |
| 107 | John | BURKE | M40 | Kinsale Tri Club | 00:28:10 |
| 108 | Coleman | KIRBY | M45 | Kinsale Tri Club | 00:28:11 |
| 109 | Paddy | MCFARLANE | M | | 00:28:13 |
| 110 | Helen | O'CALLAGHAN | F40 | Kinsale Riverstick A.C. | 00:28:15 |
| 111 | Rebecca | MCEVOY | F | St Finbarrs A.C. | 00:28:19 |
| 112 | Eamonn | MCEVOY | M60 | St Finbarrs A.C. | 00:28:20 |
| 113 | Denis | CARROLL | M55 | Eagle A.C. | 00:28:20 |
| 114 | Paul | GRIFFIN | M | | 00:28:25 |
| 115 | Elaine | GUINANE | F40 | Eagle A.C. | 00:28:26 |
| 116 | Finbarr | LEHANE | M45 | Eagle A.C. | 00:28:26 |
| 117 | Daniel | LYNCH | M40 | Tracton A.C. | 00:28:29 |
| 118 | Alan | CAREY | M55 | | 00:28:33 |
| 119 | Helen | ANDERSON | F40 | | 00:28:33 |
| 120 | Nicole | BUCKLEY | FJ | Kinsale Riverstick A.C. | 00:28:34 |
| 121 | Kieran | LORDAN | M40 | | 00:28:35 |
| 122 | Diane | DUFFY | F35 | Kinsale Riverstick A.C. | 00:28:35 |
| 123 | Pat | FOGARTY | M55 | ESB | 00:28:42 |
| 124 | Ben | SPILLANE | M | | 00:28:43 |
| 125 | Cian | QUIGLEY | M | | 00:28:43 |
| 126 | Vincent | O'BRIEN | M40 | Kinsale Riverstick A.C. | 00:28:47 |
| 127 | Mark | HIGGINS | M45 | IMD | 00:28:48 |
| 128 | Joey | O'CALLAGHAN | MJ | Kinsale Riverstick A.C. | 00:28:51 |
| 129 | Pauline | GRAINGER | F40 | Leevale A.C. | 00:28:52 |
| 130 | Eamonn | O'SULLIVAN | M | | 00:28:55 |
| 131 | Mark | MENTON | M | | 00:28:57 |
| 132 | Megan | HILL | F | Kinsale Tri Club | 00:28:59 |
| 133 | Owen | MCSWINEY | M | | 00:29:00 |
| 134 | Thomas | MURPHY | M | Edinburgh Running Network | 00:29:07 |
| 135 | Noel | O'CONNOR | M60 | | 00:29:08 |
| 136 | Finbarr | KELLEHER | M | | 00:29:09 |
| 137 | Simon | GALLAGHER | M | | 00:29:14 |
| 138 | Ryan | DEASY | MJ | | 00:29:16 |
| 139 | John | HOGAN | M40 | Mallow A.C. | 00:29:17 |
| 140 | Kevin | KELLY | M | | 00:29:18 |
| 141 | Rachell | O'CALLAGHAN | F45 | Togher A.C. | 00:29:19 |
| 142 | Martin | WALSH | M50 | Belgooly A.C. | 00:29:20 |
| 143 | Pete | BARBER | M | | 00:29:21 |
| 144 | Michael | CUNNEY | M45 | | 00:29:23 |
| 145 | Toni | O'DONOVAN | F40 | Barrow Runners | 00:29:28 |
| 146 | Ollie | BUCKLEY | MJ | Kinsale Riverstick A.C. | 00:29:30 |
| 147 | Mari | BURKE | F40 | | 00:29:31 |
| 148 | Helan | CRONIN | F35 | Eagle A.C. | 00:29:34 |
| 149 | John | COLLINS | M45 | Mallow A.C. | 00:29:36 |
| 150 | Donnacha | O'SULLIVAN | M45 | | 00:29:37 |
| 151 | Billy | MENTON | M60 | | 00:29:38 |
| 152 | Bernard | DOWN | M60 | | 00:29:39 |
| 153 | Séamus | CAHILL | M55 | Riverstick/Kinsale | 00:29:40 |
| 154 | Roman | HOGAN | MJ | North Cork A.C. | 00:29:41 |
| 155 | Darragh | MURPHY | MJ | | 00:29:42 |
| 155 | Oliver | COAKLEY | M40 | | 00:29:42 |
| 157 | Paul | KELLY | M | | 00:29:43 |
| 158 | Andrew | O'FARRELL | M65 | Eagle A.C. | 00:29:45 |
| 159 | Evan | RYAN | M | Shanakiel | 00:29:47 |
| 160 | Denis | COGAN | M40 | | 00:29:49 |
| 161 | David | LYNCH | M50 | Eagle A.C. | 00:29:51 |
| 162 | Margaret | CROWLEY | F | | 00:29:53 |
| 162 | Mark | GOMM | M45 | Kinsale Tri Club | 00:29:53 |
| 164 | Pat | MURPHY | M60 | Eagle A.C. | 00:29:54 |
| 165 | Michael | O'SULLIVAN | M | | 00:30:02 |
| 166 | Brian | LEE | M40 | | 00:30:06 |
| 167 | Paudie | O'CONNOR | M50 | | 00:30:10 |
| 168 | Trevor | MOORE | M40 | | 00:30:12 |
| 169 | Rob | SPLAINE | M | | 00:30:18 |
| 170 | Jerry | MCCARTHY | M60 | Mallow | 00:30:25 |
| 171 | Cyril | WALSH | M40 | Tracton | 00:30:28 |
| 172 | Fidelma | NI CHATHASAIGH | F45 | | 00:30:29 |
| 173 | Evan | COLEMAN | M | Liscarroll | 00:30:30 |
| 174 | Karren | DUNNE | FJ | | 00:30:31 |
| 175 | Denis | CAREY | M60 | | 00:30:37 |
| 176 | Michael | DUNNE | M50 | | 00:30:37 |
| 177 | Kieran | Murphy | M40 | St Catherines | 00:30:39 |
| 178 | Finbarr | RIORDAN | M | | 00:30:40 |
| 179 | Denis | LOONEY | M50 | Eagle A.C. | 00:30:42 |
| 180 | Mick | RONAN | M50 | Kinsale Riverstick A.C. | 00:30:43 |
| 181 | Dan | LYNE | M | | 00:30:44 |
| 182 | J.j | CASEY | M60 | AN POST EIR | 00:30:48 |
| 183 | David | O'CALLAGHAN | M | | 00:30:50 |
| 184 | John | CASEY | M50 | Togher AC | 00:30:50 |
| 185 | Keitaro | ADO | M55 | | 00:30:54 |
| 185 | Claudio | RACHAO | M | | 00:30:54 |
| 187 | Sam | RUSSELL | M45 | | 00:30:56 |
| 188 | Tony | O'BRIEN | M50 | | 00:30:58 |
| 189 | Ruairi | O'BRIEN | M | | 00:31:01 |
| 190 | Andrew | GEANEY | M60 | | 00:31:03 |
| 191 | Anthony | HARRINGTON | M45 | | 00:31:03 |
| 192 | AIne | MURPHY | F55 | UCC Staff AC | 00:31:08 |
| 193 | Christian | ODDONO | M45 | | 00:31:08 |
| 194 | Malcolm | MCCORMACK | M55 | | 00:31:09 |
| 195 | Colin | MURPHY | M45 | | 00:31:13 |
| 196 | Kieran | HAMILL | M50 | | 00:31:15 |
| 197 | Max | CONDON | MJ | Kinsale | 00:31:16 |
| 198 | rACHEL | O'BRIEN | FJ | Kinsale Riverstick A.C. | 00:31:16 |
| 199 | Norah | MCCARTHY | F | | 00:31:17 |
| 200 | Donal | O'DONOGHUE | M50 | Little Island | 00:31:18 |
| 201 | Jackie | CAVANAGH | F50 | | 00:31:20 |
| 202 | Aoife | NYHAN | M | Kinsale Tri Club | 00:31:22 |
| 203 | Seamus | BARRY | M | | 00:31:23 |
| 204 | John | CONNERY | M | | 00:31:24 |
| 205 | John | NYHAN | M40 | Belgooly Harriers | 00:31:24 |
| 205 | Brian | O'SULLIVAN | MJ | | 00:31:24 |
| 207 | Shirley | O'HARE | F50 | Kinsale Riverstick A.C. | 00:31:26 |
| 208 | Chris | CARROLL | M65 | | 00:31:29 |
| 209 | Conor | LUCEY | M | | 00:31:33 |
| 210 | Chris | DONAGHEY | M | Kinsale Tri Club | 00:31:35 |
| 211 | Frances | O'CONNOR | F55 | Eagle A.C. | 00:31:36 |
| 212 | Dolores | GIBBONS | F45 | Eagle A.C. | 00:31:37 |
| 213 | John | HOLLAND | M70 | MALLOW AC | 00:31:40 |
| 214 | John | | M65 | St Finbarrs A.C. | 00:31:50 |
| 215 | Cian | MURPHY | MJ | | 00:31:50 |
| 216 | Elaine | O'DONOGHUE | | Kinsale Riverstick A.C. | 00:31:53 |
| 217 | Derek | CHAMBERS | M40 | | 00:31:53 |
| 218 | Rory | CALVIN | M40 | Cork Tri Club | 00:31:54 |
| 219 | Adrienne | O'DRISCOLL | M | | 00:31:56 |
| 219 | Susan | LYNE | F40 | | 00:31:56 |
| 221 | Michael | WHOOLEY | M | | 00:31:57 |
| 222 | Colm | Kerr | M | | 00:32:02 |
| 223 | Eddie | BARRY | M60 | St Finbarrs A.C. | 00:32:03 |
| 224 | Trish | NUNAN | F40 | | 00:32:06 |
| 225 | Noel | DEASY | M45 | | 00:32:06 |
| 226 | Ann | HIGGINS | F50 | Sportsworld | 00:32:06 |
| 226 | Maeve | HIGGINS | F55 | | 00:32:06 |
| 228 | Eoin | MILLS | M | | 00:32:10 |
| 229 | Tomás | DEASY | M | | 00:32:14 |
| 230 | Darragh | MURPHY | MJ | NIA | 00:32:16 |
| 231 | Kieran | MURPHY | M45 | | 00:32:16 |
| 232 | Chris | BURKE | F50 | Galway Tri Club | 00:32:20 |
| 233 | Robert | KERR | M | | 00:32:20 |
| 234 | Darren | COLEMAN | M | Liscarroll | 00:32:25 |
| 235 | Sonya | O'BRIEN | F40 | | 00:32:26 |
| 236 | Paul | MURPHY | M45 | | 00:32:30 |
| 237 | Victor | KIELY | M50 | | 00:32:31 |
| 238 | James | SPILLANE | M40 | | 00:32:33 |
| 239 | Michael | K | M40 | | 00:32:37 |
| 240 | Kevin | RIORDAN | M | | 00:32:37 |
| 241 | Gary | GOGGIN | M40 | | 00:32:38 |
| 242 | Harry | QUINLAN | MJ | | 00:32:39 |
| 243 | Rodney | DAUNT | M55 | Tracton A.C. | 00:32:39 |
| 244 | John | WALSHE | M65 | East Cork A.C. | 00:32:40 |
| 245 | Emma | JORDAN | F | | 00:32:40 |
| 246 | Mary | SEXTON | F55 | | 00:32:43 |
| 247 | Diarmuid | O'CONNOR | MJ | Belgooly A.C. | 00:32:44 |
| 248 | Val | O'MAHONY | M40 | | 00:32:44 |
| 249 | Marion | LYONS | F60 | St Finbarrs A.C. | 00:32:46 |
| 250 | Olive | O'DRISCOLL | F40 | CIT | 00:32:50 |
| 251 | Marty | O'SULLIVAN | M55 | St Finbarrs A.C. | 00:32:50 |
| 252 | Harry | RUSSELL | M45 | | 00:32:51 |
| 253 | Alan | O'CARROLL | M | Belgooly A.C. | 00:32:56 |
| 254 | Ash | PIGOTT | F | | 00:33:04 |
| 255 | John | QUIGLEY | M65 | Eagle A.C. | 00:33:05 |
| 256 | Alessio | GIGLI | M45 | Podistica Sol | 00:33:06 |
| 257 | Catherine | O'DONOVAN | F35 | | 00:33:07 |
| 258 | David | O'CONNELL | M | | 00:33:09 |
| 259 | Annette | COLEMAN | F35 | | 00:33:11 |
| 260 | Patrick | HEFFERNON | M40 | | 00:33:22 |
| 261 | Peter | Hawkins | MJ | Belgooly A.C. | 00:33:23 |
| 262 | Therese | NIELD | F40 | | 00:33:26 |
| 263 | Courtney | O'HALLORAN | M | | 00:33:26 |
| 264 | Brian | Hawkins | MJ | Belgooly A.C. | 00:33:27 |
| 265 | Jn | SCHAFFHAUSER | M | | 00:33:29 |
| 266 | Raffaella | VALENTI | F45 | | 00:33:31 |
| 267 | Gavin | O'SULLIVAN | MJ | | 00:33:33 |
| 268 | Kitty | BUCKLEY | F50 | St Finbarrs A.C. | 00:33:35 |
| 269 | Claire | HORAN | F35 | Belgooly A.C. | 00:33:36 |
| 270 | Dave | HERLIHY | M45 | Fota Island | 00:33:39 |
| 271 | Rose | AMBROSE | F | Tracton A.C. | 00:33:45 |
| 272 | Colum | O'CONCHUIR | M | | 00:33:48 |
| 273 | Brian | CALLANAN | M50 | | 00:33:51 |
| 274 | Paddy | GYVES | M70 | Mallow A.C. | 00:34:01 |
| 275 | Paul | O'CALLAGHAN | M60 | | 00:34:02 |
| 276 | Ann | COOKE | M45 | | 00:34:05 |
| 277 | Lelia | RIORDAN | F35 | | 00:34:06 |
| 278 | Margaret | KELLIHER | F60 | | 00:34:09 |
| 279 | Denis | KELLIHER | M | | 00:34:09 |
| 280 | Walter | HIGGINS | M45 | | 00:34:10 |
| 281 | Charlie | BARTOW | MJ | | 00:34:12 |
| 282 | Paul | McSWEENEY | M50 | Fota Island | 00:34:17 |
| 283 | Catriona | O'LEARY | F40 | Bandon AC | 00:34:20 |
| 284 | Neilie | O'LEARY | M70 | Belgooly A.C. | 00:34:21 |
| 285 | Ronan | BRETT | F40 | | 00:34:24 |
| 286 | Michael | KENEFICK | M | Shanakiel Running Club | 00:34:26 |
| 287 | Chris | KENNEFICK | M | Shanakiel Running club | 00:34:27 |
| 288 | Ken | TIERNEY | M40 | Tracton A.C. | 00:34:29 |
| 289 | Frank | WALSH | M50 | Kinsale Tri Club | 00:34:31 |
| 290 | Holly | SOLORZ | F40 | | 00:34:39 |
| 291 | Sinead | O'CALLAGHAN | F | | 00:34:42 |
| 292 | Mary | WALSH | F50 | | 00:34:44 |
| 293 | Frank | LINEHAN | M65 | Togher A.C. | 00:34:45 |
| 294 | Cathal | O'RIORDAN | M55 | | 00:34:48 |
| 295 | Niamh | HEFFERNAN | F40 | | 00:34:59 |
| 296 | Dara | O'SULLIVAN | MJ | | 00:35:02 |
| 297 | Michael | HAYDON | M65 | Marathon Club Ireland | 00:35:06 |
| 298 | Donagh | GRIFFIN | MJ | | 00:35:06 |
| 299 | Ciara | HILL | F | | 00:35:09 |
| 300 | Sean | O'SULLIVAN | MJ | | 00:35:09 |
| 301 | Conor | DEASY | M40 | | 00:35:09 |
| 302 | Niall | MCCARTHY | M | | 00:35:11 |
| 303 | Bernie | MURRAY | F40 | | 00:35:12 |
| 304 | Jim | O'CONNELL | M50 | | 00:35:15 |
| 305 | Tommy | KINIRONS | MJ | | 00:35:15 |
| 306 | Annabel | MOODY | F | | 00:35:16 |
| 307 | Mark | CHAMBERS | M45 | | 00:35:21 |
| 308 | Imelda | MARSHALL | F40 | | 00:35:22 |
| 309 | Carmel | GEANEY | F60 | ESB | 00:35:22 |
| 310 | Jack | PHELAN | MJ | Aherla | 00:35:22 |
| 311 | Joseph | DWYER-CANTON | M | | 00:35:23 |
| 312 | Bernadette | LOONEY | F45 | Eagle A.C. | 00:35:25 |
| 313 | Paul | HIGGINS | M45 | | 00:35:26 |
| 314 | Callum | GRIFFIN | MJ | | 00:35:27 |
| 314 | Billy | LYNCH | MJ | | 00:35:27 |
| 316 | Vincent | GOGGIN | M | | 00:35:27 |
| 317 | James | NOHILLY | M | | 00:35:28 |
| 318 | Jason | MURTAGH | M45 | Kinsale Riverstick A.C. | 00:35:28 |
| 319 | Kevin | LONG | M40 | | 00:35:29 |
| 320 | David | CALLANAN | MJ | | 00:35:29 |
| 321 | James | CALLANAN | M50 | | 00:35:30 |
| 322 | Sinead | TWOMEY | F | Macroom Parkrun | 00:35:35 |
| 323 | Gerard | SPILLANE | M55 | | 00:35:40 |
| 324 | John | NUNAN | M45 | | 00:35:43 |
| 325 | Conor | O'CALLAGHAN | MJ | | 00:35:44 |
| 326 | Brian | PHELAN | M50 | Aherla | 00:35:50 |
| 327 | Gina | O'LEARY | F50 | | 00:35:53 |
| 328 | Ronan | SHEEHAN | MJ | Kinsale Riverstick A.C. | 00:35:56 |
| 329 | Deirdre | BERMINGHAM | F45 | | 00:35:56 |
| 330 | Alan | CLAYTON | M60 | | 00:35:59 |
| 331 | Lorraine | MURRAY | F40 | | 00:36:01 |
| 332 | Cillian | FITZPATRICK | MJ | Belgooly A.C. | 00:36:03 |
| 333 | Maughread | O'DRISCOLL | F | | 00:36:05 |
| 334 | Rossa | KINIRONS | MJ | | 00:36:06 |
| 335 | Peter | KINIRONS | M45 | | 00:36:07 |
| 336 | Kathleen | CAHILL | F55 | Riverstick/Kinsale | 00:36:15 |
| 337 | Sinead | IVERS | F35 | | 00:36:17 |
| 338 | Brendan | HAYES | M65 | Harem | 00:36:21 |
| 339 | Peter | HEALY | M45 | | 00:36:25 |
| 340 | Siobhán | CURTIN | F40 | Tracton A.C. | 00:36:33 |
| 340 | Tirra | AALLA | FJ | | 00:36:33 |
| 342 | Mark | O'CONNELL | MJ | | 00:36:35 |
| 343 | John | LYNCH | M45 | | 00:36:40 |
| 343 | Michael | FAHY | MJ | | 00:36:40 |
| 345 | Caoimhe | O'DONNELL | FJ | Kinsale Riverstick A.C. | 00:36:41 |
| 346 | Amy | BUCKLEY | FJ | Kinsale Riverstick A.C. | 00:36:43 |
| 347 | Blaithin | O'CONNOR | FJ | Kinsale Tri Club | 00:36:45 |
| 348 | Robyn | FARLEY | FJ | Kinsale Riverstick A.C. | 00:36:47 |
| 349 | Violet | BUCKLEY | F50 | | 00:36:51 |
| 350 | Ciara | REYNOLDS | F | | 00:36:53 |
| 351 | Freya | BATEMAN | FJ | Belgooly A.C. | 00:36:56 |
| 352 | Marie | O'CONNOR | F50 | | 00:36:57 |
| 353 | John | FARLEY | MJ | | 00:37:03 |
| 354 | Susan | FARLEY | F45 | Kinsale Riverstick A.C. | 00:37:03 |
| 355 | Saoirse | GRIFFIN | FJ | | 00:37:03 |
| 356 | Raymond | CHAMBERS | M | | 00:37:04 |
| 357 | Donal | FARLEY | M50 | Kinsale Riverstick A.C. | 00:37:04 |
| 358 | Tim | KIY | | | 00:37:05 |
| 359 | Michael | O'BRIEN | M50 | | 00:37:07 |
| 360 | Malachy | O'DALTUIN | MJ | | 00:37:07 |
| 361 | Fergal | DALTON | M40 | | 00:37:11 |
| 362 | Colum | TWOMEY | M | | 00:37:12 |
| 363 | Rioghnach | O'NEILL | F35 | | 00:37:14 |
| 364 | Barry | O'DONOVAN | M40 | | 00:37:16 |
| 365 | Aiden | O'DONOVAN | M50 | | 00:37:16 |
| 366 | Claire | LYNCH | F40 | | 00:37:24 |
| 367 | Marie | BURKE | F45 | WTC | 00:37:26 |
| 368 | Paul | HOARE | M65 | | 00:37:28 |
| 369 | Nancy | O'CONNOR | FJ | Kinsale | 00:37:29 |
| 370 | Greg | O'CONNOR | M40 | Kinsale Tri Club | 00:37:30 |
| 371 | Pat | O'REGAN | M40 | Kinsale Riverstick A.C. | 00:37:33 |
| 372 | Catriona | O'DONNELL | F45 | Kinsale Riverstick A.C. | 00:37:33 |
| 373 | Emily | CRONIN | F40 | | 00:37:33 |
| 374 | Meabh | O'DRISCOLL | F | | 00:37:37 |
| 375 | Ronan | PALLISER | M40 | | 00:37:41 |
| 376 | Patricia | O'CALLAGHAN | F60 | | 00:37:42 |
| 377 | Edel | NAGLE | F45 | | 00:37:42 |
| 378 | Ian | KOTTLER | M70 | Midleton A.C. | 00:37:42 |
| 379 | Ray | O'LEARY | M45 | | 00:37:44 |
| 380 | Catherine | MOGOYE | F35 | | 00:37:46 |
| 381 | Carmel | HEALY | F55 | | 00:38:02 |
| 382 | Bridget | MURPHY | F45 | Tracton A.C. | 00:38:02 |
| 383 | Clara | O'GORMAN | F40 | Tracton A.C. | 00:38:03 |
| 384 | Sam | LUCEY | MJ | | 00:38:05 |
| 385 | Eithne | FITZPATRICK | M45 | | 00:38:10 |
| 386 | Sarah | O'DONOVAN | F | | 00:38:13 |
| 387 | Nuala | O'DONOVAN | F60 | | 00:38:13 |
| 388 | Paul | BARTOW | M45 | | 00:38:16 |
| 389 | Shirely | MURPHY | F40 | | 00:38:19 |
| 390 | James | McDONAGH | MJ | KTC | 00:38:25 |
| 391 | Sibley | SLINKARD | F | | 00:38:29 |
| 392 | Colin | MCKEOWN | M | | 00:38:29 |
| 393 | Jackie | DAWSON | F50 | | 00:38:31 |
| 394 | Anne Marie | NOLAN | F45 | | 00:38:32 |
| 395 | Caoimhe | HENCHY | FJ | Belgooly A.C. | 00:38:33 |
| 396 | Gary | O'NEILL | M | Carrigaline Road Runners | 00:38:34 |
| 397 | Tadhg | HALLÍGAN | MJ | Blarney | 00:38:36 |
| 398 | Eve | O'TOOLE | F | | 00:38:38 |
| 399 | Mary | KINGSTON | F45 | | 00:38:41 |
| 400 | Jessica | MCCARTHY | F | | 00:38:43 |
| 400 | Lisa | MCCARTHY | F50 | | 00:38:43 |
| 402 | Ali | LYNCH | F | | 00:38:57 |
| 403 | Fiona | SPILLANE | F50 | | 00:38:58 |
| 404 | Jack | QUINLAN | MJ | | 00:39:11 |
| 405 | Deirdre | QUINLAN | F55 | Cork Tri Club | 00:39:16 |
| 406 | Brendan | O'SULLIVAN | M | | 00:39:17 |
| 407 | Emer | O'SULLIVAN | F | | 00:39:17 |
| 408 | John | REYNOLDS | M60 | | 00:39:27 |
| 409 | Clare | CANTON | F55 | | 00:39:41 |
| 410 | Denis | COLLINS | M | | 00:39:46 |
| 410 | Patricia | MURPHY | F35 | | 00:39:46 |
| 412 | Lorna | MADDEN | F | | 00:39:46 |
| 413 | Barry | GRIFFIN | M50 | | 00:39:49 |
| 414 | | | | | 00:39:54 |
| 415 | Ractiael | KOTTLER | F40 | | 00:39:54 |
| 416 | Emer | O'SULLIVAN | F40 | | 00:39:59 |
| 417 | Evelyn | O'BRIEN | F50 | | 00:40:07 |
| 418 | Moray | RUSSELL | M40 | | 00:40:08 |
| 419 | Olan | DILLON | MJ | Riverstick/Kinsale | 00:40:17 |
| 420 | Colm | BARRY | M | | 00:40:23 |
| 421 | Catherine | FITZGIBBON | F45 | | 00:40:24 |
| 422 | Keith | COLEMAN | M | Liscarroll | 00:40:25 |
| 423 | Mary | LINEHAN | F60 | Carrigaline Road Runners | 00:40:26 |
| 424 | Sufar | MURPHY | F45 | | 00:40:30 |
| 425 | Mary | MULCAHY | F55 | St Finbarrs A.C. | 00:40:35 |
| 426 | Elizabeth | BARRY | F45 | | 00:40:36 |
| 427 | Conor | WARD | MJ | | 00:40:39 |
| 428 | Laure | KELLY | F45 | | 00:40:46 |
| 429 | Nicola | CHAMBERS | F40 | Tracton A.C. | 00:40:51 |
| 430 | Brian | KEARNEY | M50 | Kinsale Riverstick A.C. | 00:40:57 |
| 431 | Angela | BARRY | F35 | | 00:41:05 |
| 432 | Aisling | KIY | | | 00:41:13 |
| 433 | Cian | O'SULLIVAN | M45 | | 00:41:18 |
| 434 | Ciara | DUFFY | F50 | | 00:41:19 |
| 435 | John | COTTER | M | | 00:41:20 |
| 436 | Mark | O'NEILL | M45 | Ballincolig A.C. | 00:41:21 |
| 437 | Laoise | PIGOTT | F | | 00:41:27 |
| 438 | Louise | O'CONNOR | F40 | | 00:41:28 |
| 439 | Caoimhe | O'MAHONY | F | | 00:41:30 |
| 440 | Tanya | LAFFAN | F40 | | 00:41:33 |
| 441 | Alison | O'SULLIVAN | F | | 00:41:33 |
| 442 | Joan | MCCARTHY | F60 | Midleton A.C. | 00:41:36 |
| 443 | Martina | BURKE | M45 | Cork Tri Club | 00:41:40 |
| 444 | Terry | WARD | M50 | | 00:41:49 |
| 444 | Abbie | WARD | FJ | | 00:41:49 |
| 446 | Julie | STUBBS | F | | 00:41:57 |
| 447 | Beth | MCCARTHY | F | | 00:41:57 |
| 448 | Cathy | CURLEY | F60 | Wolfpack RC | 00:42:02 |
| 449 | Elaine | MOORE | F35 | | 00:42:11 |
| 450 | Con | O'CALLAGHAN | M50 | | 00:42:22 |
| 451 | Liz | O'CALLAGHAN | F45 | | 00:42:23 |
| 452 | Ruan | MACSWEENEY | F | | 00:42:23 |
| 453 | Ann | HAYES | F60 | Eagle A.C. | 00:42:23 |
| 454 | Pippa | KIY | | | 00:42:27 |
| 455 | Rona | RUSSELL | F40 | | 00:43:02 |
| 456 | Rachel | KEATING | F45 | | 00:43:06 |
| 457 | Mark | WALSH | M45 | | 00:43:15 |
| 458 | Donal | MURPHY | M | | 00:43:17 |
| 459 | Paul | KELLEHER | M45 | Rising Sun | 00:43:41 |
| 460 | Mannie | MORGAN | M45 | | 00:44:04 |
| 461 | Olan | GRIFFIN | MJ | | 00:44:06 |
| 462 | Georgina | O'HALLORAN | F35 | | 00:44:52 |
| 463 | Helen | MCCARTHY | F55 | | 00:44:56 |
| 464 | Bronwyn | CASEY | F45 | Kinsale Riverstick A.C. | 00:44:58 |
| 465 | Fran | PIGOTT | F55 | | 00:45:12 |
| 466 | Jerry | O'DWYER | M40 | | 00:45:16 |
| 466 | Con | CADOGAN | M40 | | 00:45:16 |
| 468 | Katrina | MOODY | F | | 00:45:31 |
| 469 | Amy | CASEY | FJ | | 00:45:32 |
| 470 | Matty | TALFORD | MJ | Belgooly A.C. | 00:45:33 |
| 471 | Kate | O'SULLIVAN | FJ | | 00:45:39 |
| 472 | Lucy | SWINBURNE | FJ | Belgooly | 00:45:44 |
| 473 | Keelin | SWIMBURNE | FJ | Belgooly | 00:45:48 |
| 474 | Rory | Griffin | MJ | | 00:45:58 |
| 475 | Ruby | SWIMBURNE | FJ | Belgooly | 00:46:19 |
| 476 | Dee | SWINBURNE | F40 | Belgooly A.C. | 00:46:20 |
| 477 | Sharon | HUTCHINSON | F50 | | 00:46:52 |
| 478 | Alex | DEVLIN | MJ | KTC | 00:47:24 |
| 479 | Siobhán | DEVLIN | F45 | KTC | 00:47:24 |
| 480 | Philip | CHAMBERS | M | | 00:47:44 |
| 481 | John | KENT | M | | 00:47:53 |
| 482 | Kate | KIRBY | FJ | | 00:48:30 |
| 483 | Sarah | CARY | F40 | | 00:48:37 |
| 484 | Siobhan | O'SHEA | F45 | | 00:49:57 |
| 485 | Christopher | O'SHEA | MJ | | 00:51:03 |
| 486 | Michelle | MURTAGH | F35 | | 00:51:06 |
| 487 | Sean | FRANCIS | M55 | DOAL | 00:51:12 |
| 488 | Barry | O'SHEA | M40 | | 00:51:12 |
| 489 | C | BUCKLEY | F35 | | 00:56:09 |
| 490 | Marea | BUCKLEY | F60 | | 00:56:10 |
| 491 | Bernice | GLAVIN | F60 | Marathon Club | 00:56:19 |
| 492 | Ellen | CHAMBERS | FJ | | 00:56:55 |
| 493 | Paul | AHERNE | M60 | | 00:57:02 |
| 494 | Kim | AHERNE | F | | 00:57:03 |
| 495 | Sarah | CHAMBERS | F40 | | 00:57:31 |
| 496 | Evelyn | HOSTARD | F60 | | 00:59:27 |
| 497 | Kevin | O'DONOVAN | M | | 01:01:03 |
| 498 | Martina | O'DONOVAN | F | | 01:01:04 |
| 499 | June | DRAPER | F45 | | 01:01:46 |
| 500 | Mary | DRAPER | | | 01:01:54 |
| 501 | Aileen | O'BRIEN | F | | 01:02:22 |
| 502 | Selina | O'DONOVAN | F | Kinsale GAA | 01:02:22 |
| 503 | David | MURPHY | M | | 01:02:25 |
| 504 | Theresa | MURPHY | F60 | | 01:02:25 |
| 505 | Mairead | DESMOND | F60 | | 01:02:26 |
| 506 | Mary | BRODERICK | F50 | | 01:04:53 |
| 507 | Mary | CAST | F55 | | 01:04:58 |
| 508 | Jessica | KOTTLER | F35 | | 01:07:18 |
| 509 | Claire | KOTTLER | F60 | | 01:07:24 |