Dick Copithorne Memorial Belgooly 4 Mile Road Race Results 2017
Results of Dick Copithorne Memorial 4 Mile Road Race 2017

Belgooly
St Stephen's Day, Tuesday December 26th 2017

This was an Athletics Ireland registered event
This event was organised and hosted by Belgooly AC
Main Sponsor - Bandon Co-op

This course was measured by John Quigley AIMS/IAAF Grade B Measurer
Start of Belgooly 4 2016
Results of Athletics Ireland Registered Events - April 2014 - May 2016 (on Old Cork Athletics website)
Results of Athletics Ireland Registered Events - May 2016 to date
Race Calendar / Fixtures List - Athletics Ireland Registered Events
Belgooly 4 Mile Road Race - Previous Results
Belgooly 4 Mile Road Race 2014
Belgooly 4 Mile Road Race 2015 - Race Cancelled due to Flooding
Belgooly 4 Mile Road Race 2016



2017 Videos

My RunResults Finish Line video - to 31 Mins
MyRunResults Race Report
The Dick Copithorne annual 4 Mile was held today in Belgooly Co. Cork. The race has been a huge success with another big turnout today, despite the extremely wet conditions. The non-stop heavy rain certainly tested the runners mental strength and battling traits. A total of 389 runners arrived in Belgooly, from early in the morning. The race HQ was based in Belgooly GAA grounds, offering great facilities for participants and race organisers, Belgooly AC.
50% of funds from the event went to the Bowel Cancer Treatment Research at Cork University Hospital. This event was very well supported both by locals, and runners from further a field.
The race itself was close-run, with Killian Mooney taking top spot in a time of 19:50. Killian did not have it easy. As with most Cork races, the competition was hot as Liam Harris pushed all the way. Alan O'Shea had another good performance in 3rd place. The age categories also had some tough battles throughout the field. Some obvious names popped up in the age categories. You can see by results that positions were hard earned today.
The female winner was Jill Hodgins in a time of 23:45. Fiona Santry who has been in good form recently, finished 2nd and Tressa Murray 3rd.
Much needed hot teas, cakes and beverages were very welcome by the cold wet and runners. Great credit must be given to Belgooly AC and the participants for supporting this long established race.
Results of Dick Copithorne Memorial 4 Mile Road Race 2016

Results courtesy of Belgooly AC and MyRunResults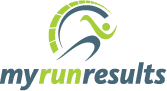 Official results on MyRunResults website - please check before contacting

Results also via Belgooly AC Facebook page

For Results Queries please email MyRunResults
| Pos | Forename | Surname | Cat | Club | Time |
| --- | --- | --- | --- | --- | --- |
| 1 | Killian | MOONEY | M | | 00:19:50 |
| 2 | Liam | HARRIS | M | Togher AC | 00:19:56 |
| 3 | Alan | O'SHEA | M | Bantry AC | 00:20:26 |
| 4 | Chris | MINTERN | M | Leevale AC | 00:20:46 |
| 5 | Karl | WALSH | M | Leevale AC | 00:21:16 |
| 6 | Alan | O'BRIEN | M | Eagle AC | 00:21:25 |
| 7 | Andrew | STEPHEN | M | Leevale AC | 00:21:39 |
| 8 | Jeremy | O'DONOVAN | M40 | Eli Lilly | 00:21:40 |
| 9 | Kevin | O'LEARY | M | East Cork AC | 00:22:17 |
| 10 | Alfie | DAVIS | M40 | | 00:22:23 |
| 11 | Joe | CUNNINGHAM | M45 | St Finbarrs AC | 00:22:30 |
| 12 | Kieran | MCKEOWN | M40 | Watergrasshill AC | 00:22:33 |
| 13 | Vivian | FOLEY | M45 | Eagle AC | 00:22:41 |
| 14 | Nigel | SHEEHAN | M | | 00:22:56 |
| 15 | Gerard | O'CALLAGHAN | M45 | | 00:23:21 |
| 16 | Daniel | FEILDHOUSE | M | | 00:23:39 |
| 17 | Niall | BOURKE | M | Pudsey & Bramley AC | 00:23:41 |
| 18 | Jill | HODGINS | F40 | | 00:23:45 |
| 19 | Alan | BARRY | M | | 00:23:50 |
| 20 | Seán | O'BRIEN | M | | 00:23:53 |
| 21 | Andrew | HOBBS | M | Leevale AC | 00:23:55 |
| 22 | Ruairi | O'MAHONY | M | | 00:23:57 |
| 23 | Fiona | SANTRY | F | East Cork AC | 00:23:59 |
| 24 | Chris | HILL | M | | 00:24:17 |
| 25 | Oisin | BOLAND | M | Rathfarnham WSAF | 00:24:23 |
| 26 | Cathal | KELLY | M45 | East Cork AC | 00:24:29 |
| 27 | John | HOGAN | M40 | | 00:24:30 |
| 28 | David | CRAIG | M | Bandon AC | 00:24:36 |
| 29 | Sean | ALLIS | M40 | Clonakilty Road Runners AC | 00:24:41 |
| 30 | Tressa | MURRAY | F40 | | 00:24:53 |
| 31 | Carmel | CROWLEY | F45 | Bandon AC | 00:25:01 |
| 32 | Stephen | PENDER | M | Ballymore Cobh AC | 00:25:09 |
| 33 | Pat | O'CONNOR | M45 | Eagle AC | 00:25:11 |
| 34 | Colin | O'HERLIHY | M45 | Eagle AC | 00:25:12 |
| 35 | Tom | FOX | M50 | Eagle AC | 00:25:20 |
| 36 | Fionan | O'HAODAIN | M40 | Midleton AC | 00:25:25 |
| 37 | John | COLLINS | M60 | Leevale AC | 00:25:30 |
| 38 | Jessica | BRUTON | F | Leevale AC | 00:25:31 |
| 39 | Darren | CASEY | M40 | Eagle AC | 00:25:39 |
| 40 | Alan | BATEMAN | M45 | | 00:25:54 |
| 41 | Paul | KENNEDY | M | | 00:25:55 |
| 42 | Stephen | ROONEY | M40 | | 00:25:56 |
| 43 | Joe | DONOVAN | M | | 00:25:57 |
| 44 | J.P. | DEVINE | M50 | | 00:26:01 |
| 45 | Annemarie | POWER | F40 | Eagle AC | 00:26:02 |
| 46 | Eamon | NAGLE | M40 | | 00:26:04 |
| 47 | John | MOLONEY | M | Clonakilty Road Runners AC | 00:26:08 |
| 48 | Sorcha | KEARNEY | F40 | St Finbarrs AC | 00:26:13 |
| 49 | Darragh | O'SULLIVAN | M40 | | 00:26:25 |
| 50 | Paddy | MCFARLANE | M | | 00:26:32 |
| 51 | Micheal | MCSWEENEY | M | | 00:26:33 |
| 52 | Shane | KEARNEY | M45 | | 00:26:34 |
| 53 | Eamonn | WARREN | M40 | | 00:26:34 |
| 54 | Aoife | O'LEARY | F | | 00:26:36 |
| 55 | Ger | O'REGAN | M45 | Middleton AC | 00:26:39 |
| 56 | Greg | O'CONNOR | M40 | | 00:26:44 |
| 57 | Mags | DEMPSEY | F40 | Tracton AC | 00:26:49 |
| 58 | Justin | BARRY | M40 | | 00:26:54 |
| 59 | Dermot | WOODS | M40 | St Finbarrs AC | 00:27:01 |
| 60 | Pat | BREEN | M | | 00:27:04 |
| 61 | Khawata | SAHABUDDIN | M40 | Wimbleton Windmillers AC | 00:27:05 |
| 62 | Conor | TWOMEY | M | | 00:27:06 |
| 63 | John | KELLY | M45 | Mallow AC | 00:27:08 |
| 64 | Eoghan | O'CONNOR | MJ | Belgooly AC | 00:27:10 |
| 65 | Gary | MCSWEENEY | M | | 00:27:10 |
| 66 | Benvon | LYONS | F40 | | 00:27:12 |
| 67 | Elton | CHAMBERS | M40 | | 00:27:12 |
| 68 | Dave | MORGAN | M | | 00:27:18 |
| 69 | Tim | O'DONNEL | M40 | Crusaders AC | 00:27:33 |
| 70 | Camin | FLANNERY | M45 | | 00:27:33 |
| 71 | Brendan | MCEVOY | M45 | | 00:27:37 |
| 72 | Ken | CAREY | M60 | | 00:27:38 |
| 73 | Michael | DALY | M45 | | 00:27:40 |
| 74 | Willie | HAYES | M60 | St Finbarrs AC | 00:27:40 |
| 75 | Wesley | O'BRIEN | F | | 00:27:43 |
| 76 | Denis | CARROLL | M55 | Eagle AC | 00:27:46 |
| 77 | Kate | MARTIN | F | | 00:27:52 |
| 78 | Eoin | O'CALLAGHAN | M | | 00:27:53 |
| 79 | Conor | HORAN | MJ | | 00:27:55 |
| 80 | Richard | FORREST | M45 | | 00:27:56 |
| 81 | Cathal | O'SRO | M | | 00:27:57 |
| 82 | Orla | LANG | FJ | | 00:28:10 |
| 83 | Stephan | RYAN | M45 | Ballymore Cobh AC | 00:28:11 |
| 84 | Gary | GIBBONS | M45 | Eagle AC | 00:28:13 |
| 85 | Roman | HOGAN | MJ | | 00:28:16 |
| 86 | Darragh | O'CONNOR | MJ | Belgooly AC | 00:28:16 |
| 87 | Eugene | O'CONNOR | M45 | Eagle AC | 00:28:17 |
| 88 | Pat | FOGARTY | M50 | Douglas | 00:28:20 |
| 89 | David | RUSSELL | M45 | | 00:28:21 |
| 90 | Elaine | GUINANE | F40 | Eagle AC | 00:28:23 |
| 91 | Micheal | O'SE | M | | 00:28:24 |
| 92 | Richard | HAWKINS | M45 | Eagle AC | 00:28:25 |
| 93 | Donal | O'FLYNN | M | | 00:28:25 |
| 94 | Richard | PIOTROWSKI | M70 | Eagle AC | 00:28:30 |
| 95 | Kieran | MURPHY | M40 | St Catherines AC | 00:28:31 |
| 96 | Alan | CARTY | M55 | | 00:28:32 |
| 97 | Manus | O'CALLAGHAN | M | | 00:28:35 |
| 98 | Louise | HAYES | F35 | Tracton AC | 00:28:37 |
| 99 | Enda | KIERNAN | M45 | St Finbarrs AC | 00:28:42 |
| 100 | Brian | O'SULLIVAN | MJ | | 00:28:45 |
| 101 | Alan | DESMOND | M | | 00:28:47 |
| 102 | Darragh | FOLEY | MJ | Belgooly AC | 00:28:47 |
| 103 | Dan | KENNEDY | M65 | St Finbarrs AC | 00:28:54 |
| 104 | Neil | HOLLAND | M60 | Mallow AC | 00:28:58 |
| 105 | Mark | HIGGINS | MJ | | 00:29:00 |
| 106 | Vincent | GROARKE | M45 | | 00:29:05 |
| 107 | Adelle | O'CONNOR | F45 | Eagle AC | 00:29:05 |
| 108 | Pawel | SMIERYICA | M | | 00:29:06 |
| 109 | Toni | O'DONOVAN | F35 | | 00:29:08 |
| 110 | Dave | GIBSON | M | Kinsale | 00:29:11 |
| 111 | Neil | O'DONOVAN | M | | 00:29:14 |
| 112 | Late | entry | M | | 00:29:15 |
| 113 | Noel | O'CONNOR | M60 | Eagle AC | 00:29:17 |
| 114 | Beezen | DOWLING | M50 | | 00:29:18 |
| 115 | Joe | MURPHY | M60 | Eagle AC | 00:29:20 |
| 116 | Niamh | BOYLE | F40 | | 00:29:20 |
| 117 | Trevor | MOORE | M40 | | 00:29:21 |
| 118 | Ozan | BALIK | M | | 00:29:28 |
| 119 | Eamon | O'SULLIVAN | M | | 00:29:32 |
| 120 | Katie | FITZGERALD | F | | 00:29:33 |
| 121 | Jonathan | QUINN | M | | 00:29:34 |
| 122 | Jill | MCCARTHY | F40 | | 00:29:37 |
| 123 | Martin | WALSH | M50 | Belgooly AC | 00:29:37 |
| 124 | Helen | CRONIN | F35 | Eagle Ac | 00:29:38 |
| 125 | Tony | NEILAND | M50 | | 00:29:39 |
| 126 | Brian | COSTELLO | M | | 00:29:40 |
| 127 | Derek | COSTELLO | M45 | Eagle AC | 00:29:42 |
| 128 | Eoghan | MCCARTHY | M | | 00:29:46 |
| 129 | Mick | RONAN | M50 | | 00:29:49 |
| 130 | Barry | MURPHY | M45 | | 00:29:50 |
| 131 | Michael | COOMEY | M | | 00:29:50 |
| 132 | Bernadette | CROWLEY | F | | 00:29:51 |
| 133 | Paudie | O'RIORDAN | M40 | | 00:29:51 |
| 134 | Thomas | MURPHY | M | | 00:29:52 |
| 135 | Peter | KINIRUNI | M40 | | 00:29:54 |
| 136 | Huisevtus | WIESE | M45 | | 00:30:04 |
| 137 | Gaymon | DWYER | M | | 00:30:05 |
| 138 | Helen | ANDERSON | F40 | | 00:30:09 |
| 139 | Pauline | CALLAN | F40 | Bandon AC | 00:30:16 |
| 140 | Colm | KEANE | M | | 00:30:17 |
| 141 | Simon | GALLAGHER | M | | 00:30:22 |
| 142 | Gillian | COTTER | F40 | St Finbarrs AC | 00:30:27 |
| 143 | Lucy | HYLAND | F40 | Kinsale | 00:30:33 |
| 144 | Paul | SWEENEY | M50 | Kinsale Tri Club | 00:30:35 |
| 145 | Anthony | WALSH | M55 | | 00:30:39 |
| 146 | David | HIGGINS | MJ | | 00:30:40 |
| 147 | James | FINN | F | | 00:30:42 |
| 147 | Mark | CHAMBERS | M45 | | 00:30:42 |
| 149 | Micheal | O'DRISCOLL | MJ | | 00:30:44 |
| 150 | Mark | O'NEILL | M40 | | 00:30:54 |
| 151 | Aniela | BORKOWSKA HOGAN | FJ | North Cork AC | 00:30:57 |
| 152 | Nicole | BUCKLEY | FJ | | 00:30:59 |
| 153 | Robert | KENT | M | | 00:30:59 |
| 154 | Colin | MURPHY | M40 | | 00:31:04 |
| 155 | Kieran | O'MAHONY | M | | 00:31:05 |
| 156 | John | O'DRISCOLL | M60 | Rising Sun AC | 00:31:05 |
| 157 | Dolores | GIBBONS | F40 | | 00:31:09 |
| 158 | Andrew | O'FARRELL | M60 | Eagle AC | 00:31:10 |
| 159 | Daniel | LYNCH | M | | 00:31:13 |
| 160 | Donal | O'DONAGHUE | M50 | | 00:31:18 |
| 161 | Jack | MOORE | MJ | | 00:31:24 |
| 162 | Robbie | SPLAINE | M | | 00:31:26 |
| 163 | Rory | O'SHAUGHNESSY | MJ | | 00:31:28 |
| 164 | Mary | DE BARRA | F45 | | 00:31:28 |
| 165 | Sam | RUSSEL | M45 | | 00:31:29 |
| 166 | Campbell | LANG | MJ | | 00:31:30 |
| 167 | Denis | LOONEY | M55 | Eagle AC | 00:31:33 |
| 168 | Evan | RYAN | M | | 00:31:34 |
| 169 | Michael | KENEFICK | M | | 00:31:40 |
| 170 | Brian | MCDERMOTT | M55 | | 00:31:45 |
| 171 | Andrew | GEANEY | M60 | Apple | 00:31:45 |
| 172 | Anthony | FULIGNATI | M | | 00:31:48 |
| 172 | Yvonne | COUGHLAN | M40 | | 00:31:48 |
| 174 | Connor | O'SULLIVAN | M40 | St Finbarrs AC | 00:31:48 |
| 175 | Derry | LORDAN | M | | 00:31:49 |
| 176 | Mannie | MORGAN | M45 | | 00:31:52 |
| 177 | Frances | O'CONNOR | F55 | Eagle AC | 00:31:54 |
| 178 | John | HAYES | M60 | Rising Sun AC | 00:31:54 |
| 179 | Aoife | NYLAN | F35 | Kinsale Tri Club | 00:32:01 |
| 180 | John | NYHAN | M40 | | 00:32:02 |
| 181 | Shirley | O'HARE | F45 | | 00:32:02 |
| 182 | Gareth | BARNS | M | | 00:32:08 |
| 183 | Therese | SHEEHAN | F | | 00:32:08 |
| 184 | Michael | WHOOLEY | M | | 00:32:08 |
| 185 | John | HOLLAND | M65 | Mallow AC | 00:32:15 |
| 186 | Finbarr | LEHANE | M45 | Eagle AC | 00:32:16 |
| 187 | Peter | CALLANAN | MJ | | 00:32:18 |
| 188 | Hayden | MCCARTHY | MJ | | 00:32:22 |
| 189 | Jordan | MCCARTHY | MJ | | 00:32:24 |
| 190 | Martin | MCCARTHY | M40 | Ballinhailly | 00:32:25 |
| 191 | Susan | LYNE | F40 | | 00:32:25 |
| 192 | Alan | HOLLAND | M | | 00:32:30 |
| 193 | Courtney | O'HALLORAN | M | | 00:32:32 |
| 194 | Jackie | CAVANAGH | F50 | | 00:32:32 |
| 195 | John | WALSHE | M65 | East Cork AC | 00:32:35 |
| 196 | Paul | DINAN | M55 | St Finbarrs AC | 00:32:35 |
| 197 | Eamonn | MCEVOY | M60 | St Finbarrs AC | 00:32:37 |
| 197 | Rebecca | MCEVOY | F | St Finbarrs AC | 00:32:37 |
| 199 | Sean | LORDAN | M | | 00:32:39 |
| 200 | Seamus | BARRY | M | | 00:32:43 |
| 201 | Paul | MCGRATH | M50 | | 00:32:43 |
| 202 | John | CASEY | M50 | | 00:32:47 |
| 203 | Catriona | O'LEARY | F40 | | 00:32:49 |
| 204 | Stephen | COFFEY | M45 | | 00:32:50 |
| 205 | Aidan | MURPHY | M | | 00:32:54 |
| 206 | Sandra | HICKSON | F35 | | 00:32:56 |
| 207 | JJ | CASEY | M60 | An Post | 00:32:56 |
| 208 | Rhona | DEMPSEY | F35 | | 00:32:58 |
| 209 | Eddie | BARRY | M60 | | 00:33:00 |
| 210 | John | QUIGLEY | M60 | Eagle AC | 00:33:02 |
| 211 | Colette | RYAN | F50 | Douglas Meet & Train | 00:33:04 |
| 212 | Paul | MURPHY | M45 | | 00:33:05 |
| 213 | Eamon | DUNNE | M | | 00:33:07 |
| 214 | Micheal | DUNNE | M70 | | 00:33:07 |
| 215 | Shane | SPILLANE | M | | 00:33:08 |
| 216 | Niall | LARGUE | M | | 00:33:16 |
| 217 | Maire | MURPHY | F35 | St Catherines AC | 00:33:18 |
| 218 | Donie | O'CONNELL | M65 | | 00:33:26 |
| 219 | Eoin | MILLS | M | | 00:33:27 |
| 219 | Finnian | O'NEILL | M | | 00:33:27 |
| 221 | Aidan | DOYLE | M55 | | 00:33:27 |
| 222 | Eoin | GUINANE | MJ | | 00:33:30 |
| 223 | James | SPILLANE | M40 | | 00:33:32 |
| 224 | Paul | KEATING | M45 | | 00:33:35 |
| 225 | Eileen | BUCKLEY | F50 | St Finbarrs AC | 00:33:35 |
| 226 | Deirdre | QUINLAN | F55 | Cork Tri Club | 00:33:38 |
| 227 | Alan | GOGGIN | M | | 00:33:39 |
| 227 | James | NOHICCHI | M | | 00:33:39 |
| 229 | Vince | GOGGIN | M | | 00:33:39 |
| 230 | Walter | HIGGANS | M45 | | 00:33:40 |
| 231 | Marion | LYONS | F60 | St Finbarrs AC | 00:33:47 |
| 232 | Ken | TIERNEY | M40 | Tracton AC | 00:33:49 |
| 233 | Denise | KELLAHER | F45 | Bandon AC | 00:33:51 |
| 234 | Darragh | MURPHY | MJ | | 00:33:53 |
| 235 | Evan | CUNNINGHAM | MJ | West Muskerry AC | 00:33:56 |
| 236 | Harry | RUSSELL | M40 | | 00:34:00 |
| 237 | Elaine | MCCARTHY | F | | 00:34:03 |
| 238 | Carol | HODGINS | F | | 00:34:03 |
| 239 | Elaine | MCCARTHY | F | | 00:34:11 |
| 240 | Maria | MCCARTHY | F | | 00:34:11 |
| 241 | Diarmuid | O'CONNOR | MJ | | 00:34:16 |
| 242 | Tommy | RINIRONS | MJ | | 00:34:16 |
| 243 | Tom | MYERS | M50 | | 00:34:16 |
| 244 | Mark | O'CONNELL | MJ | | 00:34:17 |
| 245 | Eric | COTTER | M | Cullen Running | 00:34:19 |
| 246 | Annette | COLEMAN | F | | 00:34:23 |
| 247 | Shea | ODOMOR | M55 | | 00:34:23 |
| 248 | Gavin | FOLEY | MJ | | 00:34:26 |
| 249 | James | O'DWYER | M | | 00:34:27 |
| 250 | Bernard | SISK | M70 | | 00:34:29 |
| 251 | Late | entry | | | 00:34:31 |
| 252 | John | REYNOLDS | M55 | | 00:34:34 |
| 253 | Margaret | TWOHIG | F50 | Midleton AC | 00:34:48 |
| 254 | Ber | TWOMEY | F45 | | 00:34:48 |
| 255 | Late | entry | | | 00:34:52 |
| 256 | Billy | LYNCH | FJ | | 00:34:53 |
| 257 | Liz | O'CALLAGHAN | F45 | Riverstick Kinsale | 00:34:58 |
| 258 | Martina | MURPHY | F45 | Riverstick/Kinsale | 00:34:59 |
| 259 | Andrew | LYNCH | M50 | | 00:35:04 |
| 259 | Ber | LOONEY | F45 | Eagle AC | 00:35:04 |
| 261 | Jim | O'CONNELL | M50 | | 00:35:05 |
| 262 | Peter | HEALY | M45 | | 00:35:09 |
| 263 | Claire | HORAN | M | | 00:35:12 |
| 264 | Niamh | HEFFERNAN | F40 | | 00:35:14 |
| 265 | Chris | BURKE | F50 | Galway Tri Club | 00:35:22 |
| 266 | Niall | MCCARTHY | M | | 00:35:23 |
| 267 | Andrew | CLARKE | M | | 00:35:24 |
| 268 | Emma | O'CONNOR | F | | 00:35:24 |
| 269 | Cliona | O'SULLIVAN | F35 | | 00:35:25 |
| 270 | Sarah | MAXWELL | F | | 00:35:28 |
| 271 | Kieran | WHOOLEY | M | | 00:35:32 |
| 272 | Maire | DUNNE | F45 | WTC | 00:35:32 |
| 273 | Rose | O'DONNELL | F40 | | 00:35:33 |
| 274 | Sinead | IVERS | F35 | | 00:35:34 |
| 275 | James | O'MAHONY | M55 | Riverstick Kindale | 00:35:38 |
| 276 | Kerry | CONSTANT | M60 | | 00:35:42 |
| 277 | Late | entry | | | 00:35:51 |
| 278 | Martin | COUGHLAN | M50 | | 00:35:52 |
| 279 | Peter | MOREHEAD | M50 | | 00:35:57 |
| 280 | Lorraine | MURRAY | F40 | | 00:35:57 |
| 281 | Kevin | MULCAHY | M45 | Eagle Ac | 00:35:59 |
| 282 | Michael | RYAN | M40 | | 00:36:01 |
| 283 | Amanda | DRAPER | FJ | | 00:36:08 |
| 284 | Claire | GREEN | F | Pudsey & Bramley AC | 00:36:19 |
| 285 | P.J. | CAVANNAGH | M | | 00:36:23 |
| 286 | Micheal | HAYDON | M60 | | 00:36:24 |
| 287 | Emer | O'LEARY | F35 | | 00:36:27 |
| 288 | Helena | O'CONNOR | F | Mallow AC | 00:36:28 |
| 289 | Rebecca | MURPHY | F | | 00:36:29 |
| 290 | David | CALLANAN | MJ | | 00:36:33 |
| 291 | James | CALLANAN | M50 | | 00:36:34 |
| 292 | Trish | CAHILL | F | | 00:36:35 |
| 293 | Murty | O'SULLIVAN | M55 | | 00:36:41 |
| 294 | Cathy | DEVINE | F50 | | 00:36:44 |
| 295 | Micheal | GUINANE | M40 | | 00:36:47 |
| 296 | Maeve | O'SHAUGHNESSY | F45 | Togher AC | 00:37:03 |
| 297 | Grace | O'LEARY | F | | 00:37:09 |
| 298 | Andrew | O'DONNEL | M40 | | 00:37:11 |
| 299 | Miriam | DRAPER | FJ | | 00:37:14 |
| 300 | Violet | BUCKLEY | F45 | | 00:37:14 |
| 301 | Fran | PIGOTT | F55 | | 00:37:20 |
| 302 | Helen | MCCARTHY | M55 | | 00:37:20 |
| 303 | Martina | BURKE | F40 | Cork Tri Club | 00:37:22 |
| 304 | David | LITTLE | M55 | | 00:37:24 |
| 305 | Ben | GAFFNEY | M45 | Bandon AC | 00:37:25 |
| 306 | Nelie | O'LEARY | M70 | | 00:37:32 |
| 307 | Miriam | SPILLANE | F40 | | 00:37:37 |
| 308 | Jim | O'SHAUGHNESSY | M55 | | 00:37:39 |
| 309 | Kieran | MURPHY | M40 | | 00:37:40 |
| 310 | Teresia | FOOTT | F35 | | 00:37:47 |
| 311 | Marie | O'CONNOR | F50 | Bandon AC | 00:37:49 |
| 312 | Micheal | O'BRIEN | M50 | | 00:37:50 |
| 313 | Murray | LANG | MJ | | 00:37:53 |
| 314 | Frances | MADDEN | MJ | | 00:37:55 |
| 315 | Margaret | BARRY | F60 | Midleton AC | 00:38:06 |
| 316 | Eddie | BURKE | M45 | | 00:38:08 |
| 317 | Emily | CARMODY | F35 | | 00:38:14 |
| 318 | Kenneth | LANG | M50 | | 00:38:16 |
| 319 | Ciara | REYNOLDS | F | | 00:38:21 |
| 320 | Mary | KINGSTON | M45 | | 00:38:21 |
| 321 | Cliona | CLEARY | F40 | The Bar Flies | 00:38:37 |
| 322 | Diarmuid | GRIFFIN | M | | 00:38:44 |
| 323 | Clodagh | FOLEY | FJ | | 00:38:47 |
| 324 | Paul | KELLEHER | M45 | Rising Sun AC | 00:38:48 |
| 325 | Barry | SOLSEY | M | | 00:38:55 |
| 326 | Orla | BUSTEED | F50 | | 00:38:58 |
| 327 | Trina | MURRAY | F45 | | 00:39:08 |
| 328 | Jackson | LARSON | MJ | | 00:39:10 |
| 329 | Moray | RUSSELL | M40 | | 00:39:18 |
| 330 | Anjela | HAYES | F35 | | 00:39:27 |
| 331 | Brendan | DENNEHY | M50 | | 00:39:36 |
| 332 | Sheila | FINN | F35 | | 00:39:40 |
| 333 | John | LYNCH | M45 | | 00:39:40 |
| 334 | Aodhaira | O'SULLIVAN | MJ | | 00:39:45 |
| 335 | Rohah | O'SULLIVAN | M45 | | 00:39:47 |
| 336 | Ali | LYNCH | F | | 00:39:47 |
| 337 | Sufar | MURPHY | F40 | | 00:39:47 |
| 338 | Ian | KOHLER | M70 | | 00:39:58 |
| 339 | Paul | HOARE | M60 | | 00:40:03 |
| 340 | John | MCCARTHY | M50 | | 00:40:10 |
| 341 | Sam | O'DWYER | M | | 00:40:17 |
| 342 | Elaine | O'MAHONY | F35 | | 00:40:36 |
| 343 | Karen | HEALY | F | | 00:40:44 |
| 344 | Blaithin | O'CONNOR | FJ | | 00:40:54 |
| 345 | Joan | MCCARTHY | F60 | Midleton AC | 00:40:56 |
| 346 | Beth | MCCARTHY | F | | 00:41:07 |
| 347 | Laoise | PYOTT | F | | 00:41:08 |
| 348 | Dee | SWINBURNE | M40 | Belgooly AC | 00:41:35 |
| 349 | Peter | GAFFNEY | M | | 00:41:35 |
| 350 | Elaine | MOORE | F35 | | 00:41:36 |
| 351 | Late | entry | | | 00:41:38 |
| 352 | Barry | O'SHEA | M40 | | 00:41:38 |
| 353 | Donal | O'LEARY | M40 | Drimoleague | 00:41:55 |
| 354 | Ann | HAYES | F60 | Eagle AC | 00:42:07 |
| 355 | Claire | LYNCH | F40 | | 00:42:31 |
| 356 | Roisin | LYNCH | FJ | | 00:42:34 |
| 357 | Sabit | BIBA | M | | 00:42:44 |
| 358 | Collette | MCGETTRICK | M45 | | 00:42:48 |
| 359 | Charlotte | O'DONOVAN | F | | 00:42:54 |
| 360 | Grainne | KINGSTON | F40 | | 00:42:59 |
| 360 | John | COUGHLAN | M | | 00:42:59 |
| 362 | Ann Marie | PERRY | F45 | | 00:43:02 |
| 363 | John | FEELEY | M | | 00:43:16 |
| 363 | Robert | SPILLANE | M60 | | 00:43:16 |
| 365 | Helena | KEOHANE | F | | 00:43:17 |
| 366 | Frena | BATEMAN | FJ | | 00:43:35 |
| 367 | Rachael | KOHLER | F40 | | 00:43:35 |
| 368 | Padraig | O'CONNOR | M45 | Ballinacarriga | 00:43:42 |
| 369 | Claire | BURKE | F45 | Burke Signs | 00:43:46 |
| 370 | Kathleen | O'CONNELL | F60 | | 00:43:49 |
| 371 | Georgina | O'HALLORAN | F35 | | 00:44:03 |
| 372 | Patrica | MURPHY | F35 | | 00:44:04 |
| 373 | Ev | COLEMAN | F | | 00:44:15 |
| 374 | Alan | PETTIT | M | | 00:44:44 |
| 375 | Aoibhin | O'CONNOR | FJ | | 00:44:53 |
| 376 | Camona | O'DONNELL | F45 | Riverstick | 00:48:26 |
| 377 | Naoise | O'DONNELL | FJ | | 00:48:27 |
| 378 | Jack | O'CALLAGHAN | MJ | | 00:50:36 |
| 379 | Brian | O'CALLAGHAN | M50 | | 00:50:38 |
| 380 | Sara | LANG | F50 | Gibbnoole North | 00:51:24 |
| 381 | Bernice | GLAVIN | F55 | | 00:55:01 |
| 382 | Anne | FOLEY | F50 | | 01:01:04 |