Autumn Cross-Country Festival Results - October 2017
Results of Autumn Open Cross Country Festival 2017
Abottstown, Dublin

Sunday October 22nd 2017
An Athletics Ireland event

| | | | |
| --- | --- | --- | --- |
| | | | |
| Laura Nicholson, Bandon AC, Under-20 Women's Winner | Darragh McElhinney, Bantry AC, Men's Under-20 Winner | Claire McCarthy, Leevale AC, Masters Women's Winner | Carmel Parnell, Leevale AC, F60 Masters Women's Winner |
Athletics Ireland Facebook Page

Results of Athletics Ireland Registered Events - April 2014 - May 2016 (on Old Cork Athletics website)
Results of Athletics Ireland Registered Events - May 2016 to date
Race Calendar / Fixtures List - Athletics Ireland Registered Events
Athletics Ireland Report - Feidhlim Kelly
Heaslip puts best foot forward at Autumn Open
Shona Heaslip (An Riocht) starred at the Autumn Open International Cross Country Festival to win the women's 6,000m in 20:36, at the Sport Ireland National Sports Campus, in Abbotstown, Dublin.
Heaslip, a former Irish dancer, continues to develop apace having competed at the World Student Games over 5,000m in the summer. In different conditions and climes she eventually broke clear after a fast start ahead of Scotland's Mhairi MacLennan in second in 20:56 and Michelle Finn (Leevale) who sprinted in for third in 21:03.

Shona Heaslip speaking after her win

Despite Storm Brian the previous day, the underfoot conditions were relatively firm and the purpose-built national cross country on the National Sports Campus was looking resplendent. With a combined race with juniors and masters, the cavalry charge took off at full tilt.
It eventually settled with the juniors running 4,500m, three laps of the 1500m loop, where Laura Nicholson (Bandon) topped the pile in 16:22 ahead of Siobhra O'Flaherty (SLOT) and Avril Deegan (Ballyroan Abbeyleix). Spare a thought for Bandon's Fiona Everard who was winning outright but went out for another lap, with the seniors, before turning back and finishing 12th. She will surely make amends at the Irish Life Health National Cross Country Championships, at the same venue, on November 26th.
In the masters races Claire McCarthy (Leevale), who competed at the World Championships in the marathon, was first F40 in 21:33 with Sara Doohan (Corran) the first F35 in 22:21. The evergreen Carmel Parnell (Leevale) shows no sign of slowing down, and was first F60, in 25:32.
The men's combined race also took off at a searing pace with young and old alike all trying to show their wares of base training. It turned out to be a lung buster with the juniors looking to make their mark over 6,000m with the senior men going one lap further to cover 7,500m.
The lead group eventually whittled down to three with Hiko Tonosa (DSD) of Ethiopia having more in the tank for the sprint to win in 22:58 ahead of Kenya's Gideon Kimosop 23:01 and Adam Kirk-Smith (Derry City Track Club) who had a fine run in third in 23:06.
Darragh McElhinney (Bantry) showed he was wintering well, in winning the Junior 6,000m in 18:48 ahead of Jamie Battle (Mullingar Harriers) in 18:56 and Micheal Power (West Waterford) in 19:05. It was evident the fitness and energy in both Junior races as they battle for coveted Irish singlets for the European Cross Country Championships in December.
1996 Olympian Shane Healy (MSB) has made a return to masters running and topped the M45 category while Paddy Hamilton and Declan Reed impressed in respective M35 and M40 categories.
John Joe Murphy (Tinryland) won a good battle in the M65 section, where all Masters were gunning for top 4 placings, to qualify to run in the Home Countries International.
The event was supported by Fingal County Council with Mayor of Fingal Mary McCamley presenting the prizes.
Video - Start of Junior,Senior & Masters Men's Race
Results of Autumn Open Cross-Country Festival 2017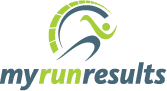 Under 20 Women



| Pos | Forename | Surname | Cat | Club | Time |
| --- | --- | --- | --- | --- | --- |
| 1 | Laura | NICHOLSON | F20 | Bandon A.C. | 00:16:22 |
| 2 | Siobhra | O'FLAHERTY | F20 | St. L. O'Toole A.C. | 00:16:28 |
| 3 | Avril | DEEGAN | F20 | Ballyroan Abbeyleix & District A.C | 00:16:34 |
| 4 | Shauna | DOELLKEN O'SHEA | F20 | Kenmare A.C. | 00:16:39 |
| 5 | Jodie | MCCANN | F20 | Dundrum South Dublin A.C. | 00:16:49 |
| 6 | Niamh | CAREY | F20 | Dundrum South Dublin A.C. | 00:16:59 |
| 7 | Aisling | KELLY | F20 | St. John's (Clare) A.C. | 00:17:01 |
| 8 | Sorcha | MOLONEY | F20 | Ballyroan Abbeyleix & District A.C | 00:17:01 |
| 9 | Sorcha | MCALLISTER | F20 | Westport A.C. | 00:17:02 |
| 10 | Caron | RYAN | F20 | Craughwell AC | 00:17:08 |
| 11 | Lauren | TINKLER | F20 | Celbridge A.C. | 00:17:14 |
| 12 | Fiona | EVERARD | F20 | Bandon A.C. | 00:17:19 |
| 13 | Aisling | JOYCE | F20 | Claremorris A.C. | 00:17:23 |
| 14 | Niamh | CORRY | F20 | Raheny Shamrock A.C. | 00:17:26 |
| 15 | Ailis | MURTAGH | F20 | Raheny Shamrock A.C. | 00:17:37 |
| 16 | Rhona | PIERCE | F20 | Leevale A.C. | 00:17:40 |
| 17 | Aisling | KING | F20 | Dundrum South Dublin A.C. | 00:17:44 |
| 18 | Alannah | NEFF | F20 | Leevale A.C. | 00:17:58 |
| 19 | Rio | CATNEY | F20 | North Down AC | 00:18:02 |
| 20 | Ailbhe | FLYNN | F20 | Sli Cualann A.C. | 00:18:07 |
| 21 | Richael | BROWNE | F20 | Sli Cualann A.C. | 00:18:21 |
| 22 | Alannah | COOLEY | F20 | Clonliffe Harriers A.C. | 00:18:24 |
| 23 | Lucy | BARRETT | F20 | Raheny Shamrock A.C. | 00:18:28 |
| 24 | Carla | SWEENEY | F20 | Rathfarnham W.S.A.F. A.C. | 00:18:32 |
| 25 | Aoife | MAHONY | F20 | Lios Tuathail A.C. | 00:19:00 |
| 26 | Sarah | GILHOOLEY | F20 | Athenry A.C. | 00:19:01 |
| 27 | Aoife | KING | F20 | Galway City Harriers A.C. | 00:19:05 |
| 28 | Lucy | MCCANN | F20 | Dundrum South Dublin A.C. | 00:19:07 |
| 29 | Sarah | O'CONNOR | F20 | Sli Cualann A.C. | 00:19:17 |
| 30 | Caragh | HAYES | F20 | Le Cheile A.C. | 00:19:24 |
| 31 | Aoife | O'BRIEN | F20 | Westport A.C. | 00:20:18 |
| 32 | Eibhlin | MCCARTHY | F20 | Skerries A.C. | 00:21:16 |
| 33 | Shannen | LEE | F20 | Athenry A.C. | 00:22:27 |
Under 20 Men
| Pos | Forename | Surname | Cat | Club | Time |
| --- | --- | --- | --- | --- | --- |
| 1 | Darragh | MCELHINNEY | M20 | Bantry A.C | 00:18:49 |
| 2 | Jamie | BATTLE | M20 | Mullingar Harriers A.C. | 00:18:57 |
| 3 | Micheal | POWER | M20 | West Waterford A.C. | 00:19:05 |
| 4 | Charlie | O'DONOVAN | M20 | Leevale A.C. | 00:19:11 |
| 5 | Luke | MCCANN | M20 | Dundrum South Dublin A.C. | 00:19:22 |
| 6 | Craig | MCMEECHAN | M20 | North Down AC | 00:19:30 |
| 7 | Patrick | MCNIFF | M20 | Newcastle & District AC | 00:19:37 |
| 8 | Eanna | FOLAN | M20 | Galway City Harriers A.C. | 00:19:38 |
| 9 | Adam | O'BRIEN | M20 | Clonliffe Harriers A.C. | 00:19:42 |
| 10 | James | FRIZZELL | M20 | Galway City Harriers A.C. | 00:20:05 |
| 11 | Eamonn | MURPHY | M20 | St. L. O'Toole A.C. | 00:20:06 |
| 12 | Elliott | LAWRENCE | M20 | WALES | 00:20:06 |
| 13 | Ruadhán | Ó'GRADA | M20 | Dundrum South Dublin A.C. | 00:20:10 |
| 14 | Donal | FARREN | M20 | Letterkenny A.C. | 00:20:13 |
| 15 | David | MCGLYNN | M20 | Waterford A.C. | 00:20:15 |
| 16 | Conor | DEVANE | M20 | Ennis Track A.C. | 00:20:17 |
| 17 | Aaron | BRENNAN | M20 | Galway City Harriers A.C. | 00:20:18 |
| 18 | Darragh | FINN | M20 | Celtic DCH A.C. | 00:20:19 |
| 19 | Finley | DALY | M20 | Sligo A.C. | 00:20:21 |
| 20 | Conor | HALPIN | M20 | Dundrum South Dublin A.C. | 00:20:24 |
| 21 | Ben | RYAN | M20 | Craughwell AC | 00:20:26 |
| 22 | Aedan | ROGERS | M20 | United Striders A.C. | 00:20:27 |
| 23 | Conor | SMITH | M20 | ENGLAND | 00:20:29 |
| 24 | Niall | BLACKWELL | M20 | West Waterford A.C. | 00:20:46 |
| 25 | Diarmuid | MCKEOWN | M20 | Dunleer A.C. | 00:20:49 |
| 26 | Sean | CARRIG | M20 | Clonliffe Harriers A.C. | 00:20:51 |
| 27 | Cian | MCDONALD | M20 | Ballyroan Abbeyleix & District A.C | 00:20:53 |
| 28 | Derek | CREMEND | M20 | Parnell A.C. | 00:20:54 |
| 29 | Oisin | O'GIBNE | M20 | Boyne A.C. | 00:20:55 |
| 30 | Oran | O'FLAHERTY | M20 | St. L. O'Toole A.C. | 00:20:56 |
| 31 | Matthew | MURNANE | M20 | Leevale A.C. | 00:20:57 |
| 32 | Luke | MCGABHAINN | M20 | Dundrum South Dublin A.C. | 00:21:06 |
| 33 | Ieuan | HOPKINS | M20 | Bros Pearsce | 00:21:10 |
| 34 | Evan | FOX | M20 | Lucan Harriers A.C. | 00:21:13 |
| 35 | Sam | O'NEILL | M20 | Drogheda & District A.C. | 00:21:14 |
| 36 | Conall | HAYES | M20 | Le Cheile A.C. | 00:21:21 |
| 37 | Eoin | O'DWYER | M20 | Raheny Shamrock A.C. | 00:21:24 |
| 38 | Michael | HEALY | M20 | Galway City Harriers A.C. | 00:21:51 |
| 39 | Ross | O'TOOLE | M20 | Dundrum South Dublin A.C. | 00:23:25 |
| 40 | Dylan | WRIGHT | M20 | Lucan Harriers A.C. | 00:24:10 |
| 41 | Ryan | HOGG | M20 | Ballyroan Abbeyleix & District A.C | 00:24:48 |
| 42 | Marc | JEFFREY | M20 | Willowfield Harriers | 00:25:12 |
| 43 | Daragh | Ó'CONCHUBHAIR | M20 | Lucan Harriers A.C. | 00:26:57 |
Senior Women
| Pos | Forename | Surname | Cat | Club | Time |
| --- | --- | --- | --- | --- | --- |
| 1 | Shona | HEASLIP | F | An Riocht A.C. | 00:20:37 |
| 2 | Mhairi | MACLENNAN | F | SCOTLAND | 00:20:57 |
| 3 | Michelle | FINN | F | Leevale A.C. | 00:21:03 |
| 4 | Jenny | NESBITT | F | WALES | 00:21:04 |
| 5 | Ciara | DURKAN | F | Skerries A.C. | 00:21:13 |
| 6 | Laura | CROWE | F | An Riocht A.C. | 00:21:20 |
| 7 | Becky | STRAW | F | ENGLAND | 00:21:24 |
| 8 | Georgia | MALIR | F | ENGLAND | 00:21:28 |
| 9 | Teresa | DOHERTY | F | Finn Valley A.C. | 00:21:38 |
| 10 | Meghan | RYAN | F | Dundrum South Dublin A.C. | 00:21:39 |
| 11 | Breege | CONNOLLY | F | | 00:21:56 |
| 12 | Fiona | CLINTON | F | Dundrum South Dublin A.C. | 00:22:00 |
| 13 | Jessica | COYNE | F | Dooneen A.C. | 00:22:06 |
| 14 | Bethanie | MURRAY | F | IRELAND | 00:22:10 |
| 15 | Mary | MULHARE | F | Portlaoise A.C. | 00:22:16 |
| 16 | Siobhan | O'DOHERTY | F | Borrisokane A.C. | 00:22:19 |
| 17 | Cheryl | NOLAN | F | St. Abbans A.C. | 00:22:19 |
| 18 | Sinead | O'CONNOR | F | Leevale A.C. | 00:22:26 |
| 19 | Lauren | DERMODY | F | Castlecomer A.C. | 00:22:44 |
| 20 | Anne | LINDEN | F | Carrick Aces A.C. | 00:22:57 |
| 21 | Niamh | DEVLIN | F | Dundrum South Dublin A.C. | 00:23:06 |
| 22 | Maria Louise | O'SULLIVAN | F | | 00:23:12 |
| 23 | Gemma | BRIDGE | F | ENGLAND | 00:23:27 |
| 24 | Rachel | GIBSON | F | North Down AC | 00:23:33 |
| 25 | Sinead | LAMB | F | Donore Harriers | 00:23:36 |
| 26 | Susan | MCMANUS | F | Dublin City Harriers A.C. | 00:23:50 |
| 27 | Eimear | NIC AN BHAIRD | F | Liffey Valley A.C. | 00:23:54 |
| 28 | Niamh | MOORE | F | U.C.C. A.C. | 00:24:08 |
| 29 | Elizabeth | EGAN | F | Bree A.C. | 00:24:15 |
| 30 | Amy | MORAN | F | Dundrum South Dublin A.C. | 00:24:17 |
| 31 | Síle | CARROLL | F | Liffey Valley A.C. | 00:24:20 |
| 32 | Zoe | CARRUTHERS | F | City of Lisburn AC | 00:24:31 |
| 33 | Aileen | GITTENS | F | Liffey Valley A.C. | 00:24:36 |
| 34 | Karen | CROSSAN | F | Raheny Shamrock A.C. | 00:24:42 |
| 35 | Annie | GITTENS | F | Liffey Valley A.C. | 00:25:07 |
| 36 | Cliona | MURPHY | F | Dublin City Harriers A.C. | 00:25:17 |
| 37 | Leoni | MULLEN | F | Finn Valley A.C. | 00:25:23 |
| 38 | Orla | KENNEDY | F | Crusaders A.C. | 00:25:27 |
| 39 | Bláithín | SHEIL | F | Raheny Shamrock A.C. | 00:25:54 |
| 40 | Orla | O'CONNOR | F | Drogheda & District A.C. | 00:26:10 |
| 41 | Michelle | HUNTER | F | Finn Valley A.C. | 00:26:11 |
| 42 | Jessica | ROBERTS | F | Finn Valley A.C. | 00:26:21 |
| 43 | Sheila | O'BYRNE | F | Sli Cualann A.C. | 00:26:32 |
| 44 | Katy | CONROY | F | Sli Cualann A.C. | 00:26:47 |
| 45 | Laura | DEBENEDETTO | F | | 00:27:23 |
Senior Men
| Pos | Forename | Surname | Cat | Club/Country | Time |
| --- | --- | --- | --- | --- | --- |
| 1 | Hiko | TONOSA | M | Dundrum South Dublin A.C. | 00:22:59 |
| 2 | Gideon | KIPSANG KIMOSOP | M | KENYA | 00:23:02 |
| 3 | Adam | KIRK-SMITH | M | DERRY | 00:23:06 |
| 4 | Kevin | DOONEY | M | Raheny Shamrock A.C. | 00:23:20 |
| 5 | Conor | DOONEY | M | Raheny Shamrock A.C. | 00:23:29 |
| 6 | Mark | HANRAHAN | M | Leevale A.C. | 00:23:34 |
| 7 | Luke | CALDWELL | M | ENGLAND | 00:23:35 |
| 8 | Valdas | DOPOLSKAN | M | Lithuania | 00:23:43 |
| 8 | Eoin | EVERARD | M | Kilkenny City Harriers A.C. | 00:23:43 |
| 10 | Conor | DUFFY | M | Glaslough Harriers A.C. | 00:23:54 |
| 11 | Karl | FITZMAURICE | M | Ennis Track A.C. | 00:23:56 |
| 12 | Brendan | MCDONNELL | M | Galway City Harriers A.C. | 00:23:59 |
| 13 | Thomas | HAYES | M | Kilkenny City Harriers A.C. | 00:24:02 |
| 14 | Killian | MOONEY | M | Dundrum South Dublin A.C. | 00:24:07 |
| 15 | Brian | MAHER | M | Kilkenny City Harriers A.C. | 00:24:09 |
| 16 | Colm | ROONEY | M | Clonliffe Harriers A.C. | 00:24:13 |
| 17 | Patrick | MACGABHANN | M | Dundrum South Dublin A.C. | 00:24:14 |
| 18 | Tom | O'KEEFFE | M | Kilkenny City Harriers A.C. | 00:24:15 |
| 19 | Evan | BYRNE | M | Togher A.C. | 00:24:15 |
| 20 | Damien | ANDERS | M | Ennis Track A.C. | 00:24:25 |
| 21 | Jack | GOOCH | M | WALES | 00:24:28 |
| 22 | Eric | KEOGH | M | Donore Harriers | 00:24:31 |
| 23 | Darragh | RENNICKS | M | Bohermeen A.C. | 00:24:33 |
| 24 | Liam | BRADY | M | Tullamore Harriers A.C. | 00:24:34 |
| 25 | Peter | ARTHUR | M | Liffey Valley A.C. | 00:24:38 |
| 26 | Fintan | STEWART | M | City of Derry AC Spartans | 00:24:41 |
| 27 | Pierre | MURCHAN | M | Dublin City Harriers A.C. | 00:24:42 |
| 28 | David | SCANLON | M | Rathfarnham W.S.A.F. A.C. | 00:24:49 |
| 29 | Niall | SHEEHAN | M | Gowran A.C. | 00:24:51 |
| 30 | Robert | CORBALLY | M | Dundrum South Dublin A.C. | 00:24:59 |
| 31 | Patrick | CHESSER | M | Ennis Track A.C. | 00:24:59 |
| 32 | Conor | O'KEEFFE | M | Templeogue A.C. | 00:25:05 |
| 33 | Neil | O'ROURKE | M | Liffey Valley A.C. | 00:25:05 |
| 34 | Eoghan | MCGINLEY | M | Letterkenny A.C. | 00:25:12 |
| 35 | Noel | LOGAN | M | City of Derry AC Spartans | 00:25:19 |
| 36 | Zak | HANNA | M | Newcastle & District AC | 00:25:30 |
| 37 | David | FOX | M | Leevale A.C. | 00:25:32 |
| 38 | Gerard | GALLAGHER | M | Finn Valley A.C. | 00:25:35 |
| 39 | Mark | MOLLOY | M | Dundrum South Dublin A.C. | 00:25:50 |
| 40 | Niall | MCCARTHY | M | UCD | 00:26:14 |
| 41 | John | MORONEY | M | Galway City Harriers A.C. | 00:26:18 |
| 42 | Shane | GALLAGHER | M | Finn Valley A.C. | 00:26:19 |
| 43 | James | MCFADDEN | M | Finn Valley A.C. | 00:26:21 |
| 44 | Eoin | TAGGART | M | Clonliffe Harriers A.C. | 00:26:22 |
| 45 | James | KELLY | M | Castlecomer A.C. | 00:26:27 |
| 46 | Thomas | SHERLOCK | M | Clonliffe Harriers A.C. | 00:26:30 |
| 47 | Joseph | O'DONOGHUE | M | Raheny Shamrock A.C. | 00:26:31 |
| 48 | Michael | KIERY | M | Crusaders A.C. | 00:26:44 |
| 49 | Tom | LUPTON | M | Portlaoise A.C. | 00:26:46 |
| 50 | Chris | MORGAN | M | Liffey Valley A.C. | 00:27:03 |
| 51 | Iain | O'BYRNE | M | Waterford A.C. | 00:27:08 |
| 52 | Sean | DORAN | M | Clonliffe Harriers A.C. | 00:27:11 |
| 53 | Ian | MCCORMACK | M | Mullingar Harriers A.C. | 00:27:17 |
| 54 | John | MULVIHILL | M | Crusaders A.C. | 00:27:18 |
| 55 | Colm | MORAN | M | Rathfarnham W.S.A.F. A.C. | 00:27:20 |
| 56 | Owen | FLETCHER | M | Dunboyne A.C. | 00:27:23 |
| 57 | Peter | MELARKEY | M | City of Derry AC Spartans | 00:27:26 |
| 58 | Donal | FOLEY | M | Raheny Shamrock A.C. | 00:27:27 |
| 59 | Pablo | SANCHEZ | M | Crusaders A.C. | 00:27:34 |
| 60 | Conor | GALLAGHER | M | Lifford Strabane AC | 00:28:03 |
| 61 | Neil | SKELTON | M | Rathfarnham W.S.A.F. A.C. | 00:28:05 |
| 62 | Cormac | KAVANAGH | M | St. Michael's AC | 00:28:12 |
| 63 | Noel | BURKE | M | Ballyroan Abbeyleix & District A.C | 00:28:53 |
| 64 | Patrick P | O'DONOGHUE | M | Lucan Harriers A.C. | 00:28:55 |
| 65 | Donal | FLANNERY | M | Sli Cualann A.C. | 00:29:02 |
| 66 | Paul | KEENAN | M | Clonliffe Harriers A.C. | 00:30:53 |
| 67 | Conor | KEATING | M | Sportsworld A.C. | 00:32:00 |
| 68 | Benoit | DESLORIEUX | M | | 00:33:27 |
Masters Women
| Pos | Forename | Surname | Cat. | Club | Time |
| --- | --- | --- | --- | --- | --- |
| 1 | Claire | MCCARTHY | F40 | Leevale A.C. | 00:21:34 |
| 2 | Sara | DOOHAN | F35 | Corran A.C. | 00:22:22 |
| 3 | Fiona | KEHOE | F35 | Kilmore A.C. | 00:22:30 |
| 4 | Michelle | KENNY | F35 | Leevale A.C. | 00:22:32 |
| 5 | Adele | WALSH | F40 | St. Senans A.C. | 00:22:46 |
| 6 | Deirdre | MCDERMOT | F35 | | 00:22:51 |
| 7 | Sinead | KEVANY | F40 | Midleton A.C. | 00:23:06 |
| 8 | Karen | COSTELLO | F40 | Dunleer A.C. | 00:23:15 |
| 9 | Cathy | MCCOURT | F40 | | 00:23:17 |
| 10 | Fionnuala | DIVER | F35 | Letterkenny A.C. | 00:23:24 |
| 11 | Maria | MCCARTHY | F40 | Farranfore Maine Valley A.C. | 00:23:25 |
| 12 | Zoe | QUINN | F40 | Raheny Shamrock A.C. | 00:23:28 |
| 13 | Denise | TONER | F35 | Clones AC | 00:23:30 |
| 14 | Jane | BANDILA | F35 | Dunboyne A.C. | 00:23:41 |
| 15 | Niamh | BOLAND | F35 | Crusaders A.C. | 00:23:45 |
| 16 | Kathryn | CASSERLY | F35 | Galway City Harriers A.C. | 00:23:49 |
| 17 | Collette | TUSHY | F45 | Mayo A.C. | 00:23:52 |
| 18 | Mary | LEECH | F40 | Drogheda & District A.C. | 00:23:57 |
| 19 | Jackie | CARTHY | F45 | Kilmore A.C. | 00:23:58 |
| 20 | Lorraine | BOLSTER | F35 | | 00:24:02 |
| 21 | Donna | MONE | F35 | Monaghan Town Runners | 00:24:04 |
| 22 | Emilia | DAN | F45 | Dunboyne A.C. | 00:24:06 |
| 23 | Ashling | SMITH | F45 | Sli Cualann A.C. | 00:24:09 |
| 24 | Michelle | LANNON | F40 | Carrick-on-Shannon A.C. | 00:24:16 |
| 25 | Donna | MAHON | F45 | Rathfarnham W.S.A.F. A.C. | 00:24:16 |
| 26 | Rose | LAMBE | F55 | Carrick Aces A.C. | 00:24:20 |
| 27 | Ann Marie | HOLLAND | F40 | Youghal A.C. | 00:24:27 |
| 28 | Niamh | O'SULLIVAN | F55 | An Riocht A.C. | 00:24:30 |
| 29 | Julie | MURPHY | F40 | Lagan Valley AC | 00:24:49 |
| 30 | Michelle | NOLAN | F45 | Youghal A.C. | 00:24:50 |
| 31 | Angela | O'CONNOR | F50 | | 00:24:54 |
| 32 | Sinead | PALEY | F45 | St. Finbarr's | 00:24:58 |
| 33 | Niamh | CORBY | F40 | Crusaders A.C. | 00:25:06 |
| 34 | Breda | DALY | F45 | Mullingar Harriers A.C. | 00:25:11 |
| 35 | Yasmin | CANNING | F40 | Drogheda & District A.C. | 00:25:15 |
| 36 | Catiriona | BARRY | F45 | Farranfore Maine Valley A.C. | 00:25:25 |
| 37 | Carmel | PARNELL | F60 | Leevale A.C. | 00:25:32 |
| 38 | Helen | LEONARD | F45 | Leevale A.C. | 00:25:44 |
| 39 | Marie | MCKENNA | F40 | Farranfore Maine Valley A.C. | 00:25:46 |
| 40 | Christine | KENNEDY | F60 | Galway City Harriers A.C. | 00:25:50 |
| 41 | Ann Marie | KENNY | F40 | Sli Cualann A.C. | 00:25:57 |
| 42 | Kay | BYRNE | F50 | Finn Valley A.C. | 00:26:00 |
| 43 | Karen | BREEN | F40 | Donore Harriers | 00:26:05 |
| 44 | Orla | GORMLEY | F50 | Raheny Shamrock A.C. | 00:26:06 |
| 45 | Maura | DERVIN | F50 | Mullingar Harriers A.C. | 00:26:12 |
| 46 | Linda | EMERY | F40 | Finn Valley A.C. | 00:26:19 |
| 47 | Pauline | MORAN | F60 | Mayo A.C. | 00:26:22 |
| 48 | Noeleen | MERRITT | F50 | Finn Valley A.C. | 00:26:26 |
| 49 | Anna | O'NEILL | F45 | Doheny A.C. | 00:26:40 |
| 50 | Sally | DRENNAN | F50 | Midleton A.C. | 00:26:50 |
| 51 | Ann | SULLIVAN | F55 | D.M.P. A.C. | 00:26:50 |
| 52 | Mary | WATTERS | F50 | Navan A.C. | 00:26:56 |
| 53 | Noreen | BONNER | F60 | Finn Valley A.C. | 00:27:26 |
| 54 | Julia | HACKETT | F45 | Donore Harriers | 00:27:29 |
| 55 | Lorraine | GLEESON | F40 | Le Cheile A.C. | 00:27:30 |
| 56 | Noelle | THORPE | F55 | Sli Cualann A.C. | 00:27:42 |
| 57 | Maxine | JONES | F60 | Dundrum South Dublin A.C. | 00:27:52 |
| 58 | Majella | DRISKIN | F60 | An Riocht A.C. | 00:27:56 |
| 59 | Adrienne | ATKINS | F50 | Raheny Shamrock A.C. | 00:28:11 |
| 60 | Linda | SPRATT'S | F50 | Liffey Valley A.C. | 00:28:16 |
| 61 | Bernadette | KAVANAGH | F55 | Trim A.C. | 00:28:26 |
| 62 | Mary | JENNINGS | F60 | Waterford A.C. | 00:28:42 |
| 63 | Breege | BEHAN | F50 | Mayo A.C. | 00:28:59 |
| 64 | Grainnie | TIERNEY | F40 | Farranfore Maine Valley A.C. | 00:29:05 |
| 65 | Sharon | BAILEY | F40 | Bray Runners A.C. | 00:29:06 |
| 66 | Bernie | O'MAHONY | F45 | Farranfore Maine Valley A.C. | 00:29:29 |
| 67 | Charlotte | STEVENS | F55 | Sli Cualann A.C. | 00:29:32 |
| 68 | Kathleen | TRUNK | F40 | Lucan Harriers A.C. | 00:29:38 |
| 69 | Jenny | LAWLER | F35 | Bray Runners A.C. | 00:29:44 |
| 70 | Helen | HARTIGAN | F50 | An Brú A.C. | 00:29:49 |
| 71 | Carmel | MACDOMHNAILL | F60 | West Limerick AC | 00:32:30 |
Masters Women F65+
| Pos | Forename | Surname | Cat. | Club | Time |
| --- | --- | --- | --- | --- | --- |
| 1 | Margaret | GLAVEY | F65 | Mayo A.C. | 00:21:31 |
| 2 | Eileen | KENNY | F65 | Mullingar Harriers A.C. | 00:21:46 |
| 3 | Phyllis | BROWNE | F65 | Star of the Sea A.C. | 00:23:11 |
| 4 | Eileen | O'BRIEN | F65 | Lucan Harriers A.C. | 00:23:44 |
| 5 | Evelyn | MCNELIS | F70 | Naas AC | 00:23:44 |
| 6 | Kathleen | O'BRIEN | F70 | St. Catherines AC | 00:23:48 |
| 7 | Roisin | LYNCH | F65 | Sparta N.W. | 00:24:27 |
| 8 | Josie | POWER | F65 | Fingallians A.C. | 00:24:40 |
Masters Men
| Pos | Forename | Surname | Cat. | Club | Time |
| --- | --- | --- | --- | --- | --- |
| 1 | Paddy | HAMILTON | M35 | Slieve Gullion Runners | 0:24:00 |
| 2 | Declan | REED | M40 | City of Derry AC Spartans | 0:24:08 |
| 3 | Stuart | MOLONEY | M35 | Mooreabbey Milers AC | 0:24:37 |
| 4 | Karol | DUGGAN | M35 | Letterkenny A.C. | 0:24:48 |
| 5 | Rossa | HURLEY | M35 | Donore Harriers | 0:24:55 |
| 6 | Shane | HEALY | M45 | Metro/St. Brigid's A.C. | 0:25:00 |
| 7 | Tim | TWOMEY | M35 | Leevale A.C. | 0:25:03 |
| 8 | Niall | SHEIL | M40 | St. Killian's A.C. | 0:25:08 |
| 9 | Ian | CONROY | M35 | Raheny Shamrock A.C. | 0:25:10 |
| 10 | Dermot | MCELCHAR | M40 | Finn Valley A.C. | 0:25:15 |
| 11 | Barry | MURPHY | M35 | Celbridge A.C. | 0:25:31 |
| 12 | Brian | LEAHY | M35 | Raheny Shamrock A.C. | 0:25:37 |
| 13 | Rory | O'SULLIVAN | M40 | St. Finbarr's | 0:25:41 |
| 14 | Ciaran | DIVINEY | M45 | Crusaders A.C. | 0:25:41 |
| 15 | Paul | BUCKLEY | M40 | Ferbane A.C. | 0:25:42 |
| 16 | Brian | BYRNE | M35 | newb | 0:25:43 |
| 17 | Eamon | MCANDREW | M40 | North Sligo A.C. | 0:25:47 |
| 18 | Niall | LYNCH | M45 | Donore Harriers | 0:25:49 |
| 19 | Colm | BURKE | M50 | St. Abbans A.C. | 0:25:54 |
| 20 | David | O'CONNOR | M35 | Celbridge A.C. | 0:26:04 |
| 21 | Declan | FAHEY | M45 | Ferbane A.C. | 0:26:08 |
| 22 | Clive | QUINN | M35 | Sli Cualann A.C. | 0:26:09 |
| 23 | Michael | HARINGTON | M45 | Durrus AC | 0:26:10 |
| 24 | Ciaran | MCGONAGLE | M40 | Letterkenny A.C. | 0:26:12 |
| 25 | Dermot | MCELHINNEY | M45 | City of Derry AC Spartans | 0:26:13 |
| 26 | Vincent | MCGUINNESS | M35 | Crusaders A.C. | 0:26:14 |
| 27 | Brian | BYRNE | M35 | West Waterford A.C. | 0:26:17 |
| 28 | Francis | MARSH | M50 | North Down AC | 0:26:18 |
| 29 | David | KIRWIN | M40 | Raheny Shamrock A.C. | 0:26:21 |
| 30 | Kevin | BAKER | M35 | Mullingar Harriers A.C. | 0:26:23 |
| 31 | John | MCGRATH | M45 | United Striders A.C. | 0:26:28 |
| 32 | Rory | O'SULLIVAN | M40 | Raheny Shamrock A.C. | 0:26:30 |
| 33 | Gary | CONDON | M45 | Sli Cualann A.C. | 0:26:32 |
| 34 | John | MCELHILL | M40 | Finn Valley A.C. | 0:26:35 |
| 35 | Gerard | GAVIN | M45 | Mullingar Harriers A.C. | 0:26:37 |
| 36 | Jonathan | HUGHES | M35 | Rathfarnham W.S.A.F. A.C. | 0:26:45 |
| 37 | Colin | COYNE | M35 | St. Abbans A.C. | 0:26:46 |
| 38 | Rob | CROSS | M40 | Crusaders A.C. | 0:26:49 |
| 39 | Raymond | BIRCH | M35 | Letterkenny A.C. | 0:26:50 |
| 40 | Patrick | MALONE | M50 | Newbridge A.C. | 0:26:51 |
| 41 | Stephen | HUNTER | M35 | St. Abbans A.C. | 0:26:55 |
| 42 | Donal | COFFEY | M40 | Leevale A.C. | 0:26:55 |
| 43 | Mark | MCKENNA | M35 | Waterford A.C. | 0:26:59 |
| 44 | Declan | TOAL | M45 | North East Runners A.C. | 0:27:01 |
| 45 | Seamus | S | M40 | Finn Valley A.C. | 0:27:08 |
| 46 | Des | TREMBLE | M45 | Donore Harriers | 0:27:08 |
| 47 | Thomas | PAYNE | M55 | Tinryland A.C. | 0:27:10 |
| 48 | James | GRUFFERTY | M35 | Leevale A.C. | 0:27:12 |
| 49 | Kieran | CARLIN | M45 | Finn Valley A.C. | 0:27:13 |
| 50 | Roibeard | MILLER | M40 | Ballyfin A.C. | 0:27:14 |
| 51 | Brian | FUREY | M35 | Rathfarnham W.S.A.F. A.C. | 0:27:15 |
| 52 | Kevin | THOMPSON | M45 | Skerries A.C. | 0:27:16 |
| 53 | Frank | HAYES | M45 | East Cork AC | 0:27:17 |
| 54 | Gareth | MURRAN | M35 | Sportsworld A.C. | 0:27:24 |
| 55 | Keith | DOWNEY | M50 | Skerries A.C. | 0:27:26 |
| 56 | Gary | CROSSAN | M45 | Dundrum South Dublin A.C. | 0:27:30 |
| 57 | Patrick | O'GRADY | M55 | Drogheda & District A.C. | 0:27:33 |
| 58 | Paul | MCGLINCHEY | M35 | Finn Valley A.C. | 0:27:35 |
| 59 | Jason | KEHOE | M35 | Crusaders A.C. | 0:27:37 |
| 60 | Gerry | O'CONNELL | M55 | | 0:27:39 |
| 61 | Colin | MCNULTY | M45 | Finn Valley A.C. | 0:27:40 |
| 62 | Brian | MARTIN | M35 | Drogheda & District A.C. | 0:27:43 |
| 63 | Derek | FINEGAN | M40 | Dunboyne A.C. | 0:27:44 |
| 64 | Padraig | BERRY | M40 | Tullamore Harriers A.C. | 0:27:47 |
| 65 | Nat | GLENN | M50 | North Belfast Harriers | 0:27:48 |
| 66 | Brendan | DONAGHER | M45 | Naomh Mhuire Daingean | 0:27:49 |
| 67 | Michael | KERRIN | M35 | gal | 0:27:50 |
| 68 | Benny | MULLAN | M45 | Inishowen A.C. | 0:27:53 |
| 69 | Alan | DALTON | M40 | Sli Cualann A.C. | 0:27:58 |
| 70 | Christy | DUNICAN | M55 | Tullamore Harriers A.C. | 0:28:01 |
| 71 | Ian | EGAN | M50 | Tuam A.C. | 0:28:04 |
| 72 | Dermot | DINEEN | M35 | Farranfore Maine Valley A.C. | 0:28:05 |
| 73 | Shane | kING | M40 | Clones AC | 0:28:12 |
| 74 | Laimonas | RONDZA | M40 | Balbriggan & District A.C | 0:28:14 |
| 75 | Barry | GALLAGHER | M40 | Finn Valley A.C. | 0:28:16 |
| 76 | Kieran | MCGRATH | M35 | Drogheda & District A.C. | 0:28:19 |
| 77 | Ger | MALONEY | M55 | St. Paul's AC | 0:28:23 |
| 78 | Stephen | DUGGAN | M35 | Drogheda & District A.C. | 0:28:40 |
| 79 | Peter | MCMENAMIN | M35 | Finn Valley A.C. | 0:28:42 |
| 80 | John | MCAULEY | M35 | Crusaders A.C. | 0:28:43 |
| 81 | Eamon | MURPHY | M50 | North Sligo A.C. | 0:28:44 |
| 82 | Eddie | NEWMAN | M50 | Mullingar Harriers A.C. | 0:28:44 |
| 83 | Fintan | HYLAND | M45 | Galway City Harriers A.C. | 0:28:44 |
| 84 | Dominic | HORAN | M50 | Sli Cualann A.C. | 0:28:48 |
| 85 | Martin | MCDONALD | M60 | Ballyroan Abbeyleix & District A.C | 0:28:51 |
| 86 | Jim | STAFFORD | M55 | Slaney Olympic | 0:28:53 |
| 87 | Mel | HILLIARD | M45 | Metro/St. Brigid's A.C. | 0:29:15 |
| 88 | Mark | CONNOLLY | M55 | Finn Valley A.C. | 0:29:18 |
| 89 | Neilus | AHERNE | M60 | Midleton A.C. | 0:29:41 |
| 90 | Ger | CLEARY | M40 | Naomh Mhuire Daingean | 0:29:46 |
| 91 | Liam | BYRNE | M45 | St. Abbans A.C. | 0:29:47 |
| 92 | Johnny | J | M60 | Tullamore Harriers A.C. | 0:29:49 |
| 93 | Decky | MADDEN | M50 | Ferbane A.C. | 0:30:02 |
| 94 | Anthony | GILLEN | M50 | Sportsworld A.C. | 0:30:17 |
| 95 | James | KENNY | M60 | Kilmurray/Ibrick/N.Clare A.C. | 0:30:25 |
| 96 | Pat | O'DWYER | M45 | Lucan Harriers A.C. | 0:30:33 |
| 97 | Karl | GILL | M40 | Tallaght A.C. | 0:30:34 |
| 98 | Kenny | K | M45 | Finn Valley A.C. | 0:30:37 |
| 99 | Stephen | DEVEREAUX | M50 | Youghal A.C. | 0:30:40 |
| 100 | David | MCNULTY | M35 | Finn Valley A.C. | 0:31:04 |
| 101 | Desie | SHORTEN | M60 | Parnell A.C. | 0:31:05 |
| 102 | Paul | FLEMING | M40 | Rathfarnham W.S.A.F. A.C. | 0:31:11 |
| 102 | James | COTTLE | M60 | Crusaders A.C. | 0:31:11 |
| 104 | Jerome | FOLEY | M50 | Farranfore Maine Valley A.C. | 0:31:22 |
| 105 | Liam | LENEHAN | M55 | Sportsworld A.C. | 0:31:30 |
| 106 | John | YOURELL | M40 | Dundrum South Dublin A.C. | 0:31:32 |
| 107 | Niall | MARKEY | M50 | Clonliffe Harriers A.C. | 0:31:34 |
| 108 | Eammon | CONNOLLY | M40 | Finn Valley A.C. | 0:31:53 |
| 109 | Tom | MONKS | M55 | Clonliffe Harriers A.C. | 0:32:13 |
| 110 | Kieran | NEESON | M40 | Finn Valley A.C. | 0:32:18 |
| 110 | Francis | FLEMING | M60 | St. Abbans A.C. | 0:32:18 |
| 112 | Garvin | BOYCE | M45 | Finn Valley A.C. | 0:32:35 |
| 113 | Terry | CLARKE | M60 | Rathfarnham W.S.A.F. A.C. | 0:32:42 |
| 114 | Joseph | MAGUIRE | M35 | Donore Harriers | 0:32:58 |
| 115 | Gerard | TULLY | M45 | Dunshaughlin AC | 0:33:08 |
| 116 | Sean | SMALL | M35 | | 0:33:22 |
| 117 | Martin | KELLY | M60 | Longford A.C. | 0:34:13 |
| 118 | Paul | MACGABHANN | M50 | Dundrum South Dublin A.C. | 0:36:20 |
Masters Men 65+
| Pos | Forename | Surname | Cat. | Club | Time |
| --- | --- | --- | --- | --- | --- |
| 1 | John Joe | MURPHY | M65 | Tinryland A.C. | 00:18:14 |
| 2 | Martin | MCEVOY | M65 | Galway City Harriers A.C. | 00:18:34 |
| 3 | John | TODD | M65 | Tullamore Harriers A.C. | 00:18:55 |
| 4 | Terry | KAVANAGH | M65 | Sli Cualann A.C. | 00:19:12 |
| 5 | Matt | SLATTERY | M65 | Clonliffe Harriers A.C. | 00:19:37 |
| 6 | Barry | POTTS | M65 | Donore Harriers | 00:20:06 |
| 7 | Tom | HUNT | M65 | Mayo A.C. | 00:20:39 |
| 8 | Ken | HIGGS | M65 | Eagle A.C. | 00:20:57 |
| 9 | James | DOHERTY | M70 | Milford A.C. | 00:20:59 |
| 10 | Richard | MULLINS | M70 | St. Abbans A.C. | 00:21:14 |
| 11 | Terry | MEE | M70 | Donore Harriers | 00:21:27 |
| 12 | Patrick | HEALY | M70 | Portmarnock A.C. | 00:21:33 |
| 13 | Sean | MCMULLIN | M70 | Mullingar Harriers A.C. | 00:22:13 |
| 14 | Jim | LANGAN | M75 | Tullamore Harriers A.C. | 00:24:14 |