Cork City Marathon Half-Marathon and Relay Results - June 2017
Results of

Cork City Marathon, Half-Marathon and Marathon Relay

2017

Cork City

Sunday, June 4th 2017
Organised and hosted by Cork City Council in association with Cork BHAA and Cork Athletics
This event is run under an Athletics Ireland permit/licence

These courses were measured by John Quigley, AIMS/IAAF Grade B Measurer
Results of Athletics Ireland Registered Events - April 2014 - May 2016 (on Old Cork Athletics website)
Results of Athletics Ireland Registered Events - May 2016 to date
Race Calendar / Fixtures List - Athletics Ireland Registered Events
Irish Examiner Press Release - Hopkins Communications
CHRIS MOCKO TAKES VICTORY IN THE 2017 IRISH EXAMINER CORK CITY MARATHON
-Over 7,500 participants crossed the finish line on Patrick Street in this year's Irish Examiner Cork City Marathon -
Sunday 6th June, 2017: For the first time in 11 years, participants took to the starting line today for a Sunday Runday, as they took part in the momentous Irish Examiner Cork City Marathon. With 24 different countries and 47 nationalities represented, over 7,500 participants took to the streets of Cork. With numbers up nearly 10% on last year, this date change proved extremely popular among athletes with almost 1,400 marathoners, a record entry in the half of over 2,600 runners and 700 relay teams, encompassing the all-import Youth Challenge teams, taking part.

After a phenomenal run right from the off, Chris Mocko (31), coming all the way from Cork twinned city San Francisco, in commanding fashion took his 1st Irish Examiner Cork City Marathon win with ease in 2:26:43, just over three minutes clear of runner-up, and the first Irish runner to cross the line, David Mansfield, Clonliffe Harriers, who finished in 2:29:20.

After quitting his job in the technology industry in Silicon Valley to focus on his passion for athletics full-time, Chris now adds the Irish Examiner Cork City Marathon win to his impressive CV, which includes victories in the San Francisco Marathon, Oakland Marathon, and three wins in the Napa Valley Marathon.

Speaking with great excitement and pride crossing the finish line in spectacular fashion with a limbo under the finish line ribbon, winner Chris Mocko commented, "I didn't sleep the entire time I was here as I was jet lagged, but it all came together this morning and it was a beautiful race, gorgeous course and the people were just so supportive throughout. It was amazing, they were all shouting 'Go Captain America, Go USA', so hopefully I represented the Stars and Stripes and the Olympic Club well today. I decided to do the Irish Examiner Cork City Marathon because my club in San Francisco, the Olympic Club, sent me an invitation from the Mayor of San Francisco and whenever you get an invitation from the Mayor you have to accept it! The Cork City Council have really looked after us. This is a first for me to do a marathon outside of the states and to travel this far. I've done a couple in the West Coast, California, the Boston Marathon and the New York City Marathon and in terms of performances this is one of the best ones so I'm pretty happy about that. It was kind of a mental battle with the wind and I was wearing tights and had no sunglasses so was sweating but I made it through and I'm really happy."

With this win under his belt, Chris Mocko now has his sights firmly set on a 100 mile ultra-race back in the USA.

In warm conditions, with the sun shining down on our athletes, the first female over the line, taking her first Irish Examiner Cork City Marathon win was Cork local Jill Hodgins in a time of 2:48:18. Having taken part in the Irish Examiner Cork City Marathon, Jill was thrilled to come back this year and take victory on home turf. Jill took a strong lead right from the start and cruised home an unbelievable 14 minutes ahead of reigning back-to-back female winner, Nollaig Hunter.

Jill, the 40-year-old female winner from Douglas Cork commented; "This was my second time competing in the Irish Examiner Cork City Marathon, I competed 3 years ago and finished third so it's lovely to cross the finish line now with a first. I am absolutely thrilled as it's a culmination of about a year of hard graft. I am elated to have finished, just like everyone else running today, and delighted to have won. I've been lucky enough to win another marathon in Seville but it's very special today on home ground".

Key Marathon Results:
Marathon Male
1st – Chris Mocko, Olympic Club, 2:26:4
2nd – David Mansfield, Clonliffe Harriers, 2:29:20
3rd – Gary O'Hanlon, Clonliffe Harriers, 2:30:20
Marathon Female
1st – Jill Hodgins, 2:48:18
2nd – Nollaigh O'Neill, Leevale AC, 3:02:32
3rd – Joan Ennis, Grange Fermoy AC, 3:07:32
Half Marathon Male
1st – Peter Samba, Dunboyne AC, 1:07:46
2nd – Sergiu Ciobanu, 1:07:48
3rd – John Meade, St. Finbarrs AC, 1:13:26
Half Marathon Female
1st – Claire McCarthy, 1:16:34
2nd – Grace Lynch, Iveragh AC, 1:18:57
3rd – Fiona Santry, East Cork AC, 1:24:09
Marathon Relay
1st – Leevale Lads, 2:21:32
2nd – Simply Suits, 2:28:46
3rd – Leevale Legends, 2:33:30
Youth Challange
Colaiste 2, 3:13:33
St. Catherine's, 3:29:36
Colaiste 1, 3:37:36
On a day that saw over 7,500 competitors in action across the various events, Race Director Jim O'Donovan paid tribute to all those who took part in the 11th year of this sporting event, "Congratulations to all of the winners of the 2017 Irish Examiner Cork City Marathon and to each and every one that crossed the finish line," he said. "This race is more than a marathon, I am delighted that our marathon is recognised for its inclusivity, and we had many first-time athletes on the course. It's a huge achievement to complete a goal of a first marathon, half or leg of a relay, and something which all participants should take great pride in. Particular thanks to those who ran for charity, raising significant funds for a variety of great causes."

"I would also like to take this opportunity to thank those, that without whom, this great marathon would not be possible, the volunteers. We had approximately 600 volunteers around the course comprised of 240 race stewards, 150 water station volunteers, 120 medical and first aid personal and over 100 Gardaí." concluded Mr. O'Donovan.

For a full list of 2017 Irish Examiner Cork City Marathon results for the in the Marathon, Half Marathon, Team Relay, Inter-Services Championships and Youth Challenge, please visit www.corkcitymarathon.ie. For images and video footage from the race day or to share your Irish Examiner Cork City Marathon race day story check out Facebook and Instagram\corkcitymarathon or Twitter @TheCorkMarathon #MoreThanAMarathon
Photos


Cork City Marathon 2017 - First Relay Handover Point
Cork City Marathon - 2:48 to 3 Hours
Cork City Marathon - 3 Hours - 3:10
Cork City Marathon - 3:10 - 3:15 Est
Cork City Marathon - Est 3:15-3:25
Cork City Marathon - Est 3:20:3:25
Cork City Marathon - 3:25-3:30 est
Results of Cork City Marathon Races - June 4th 2017
Results courtesy of Cork City Marathon and MyRunResults
Original Results on MyRunResults Website
Notes:
1 If your information is incorrect, please check the official results on Myrunresults website
2. If your result is still missing or for any other questions/comments please email This email address is being protected from spambots. You need JavaScript enabled to view it.
3. The results on Cork Athletics will be updated, in a few days, once the final changes have been made to the official results on myrunresults.
4. The final results will be inclouded in CARD - Cork Athletics Raceresults Database - a comprehensive searchable results database which wil be added to the Cork Athletics website in the coming months.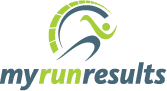 Marathon
Sub 3 Hours
| Pos | Forename | Surname | Cat. | Club/City/Country | Chip | Gun |
| --- | --- | --- | --- | --- | --- | --- |
| 1 | Chris | Mocko | M | Olympic Club San Francisco | 02:26:43 | 02:26:43 |
| 2 | David | Mansfield | M | Clonliffe Harriers | 02:29:20 | 02:29:20 |
| 3 | Gary | O'Hanlon | M40 | Clonliffe Harriers | 02:30:20 | 02:30:20 |
| 4 | Eoin | Sugrue | M40 | | 02:33:01 | 02:33:01 |
| 5 | Peter | Mooney | M35 | Inverse Ireland | 02:33:05 | 02:33:05 |
| 6 | Paul | Stephenson | M | | 02:33:29 | 02:33:29 |
| 7 | Colin | Merritt | M45 | | 02:34:04 | 02:34:04 |
| 8 | Alex | O'Shea | M40 | St Finbarrs AC | 02:37:37 | 02:37:37 |
| 9 | Niall | O'Riordan | M35 | Bruff ac | 02:38:28 | 02:38:28 |
| 10 | Alan | O'Shea | M35 | | 02:38:44 | 02:38:44 |
| 11 | Cathal | O'Connell | M50 | St Finbarrs AC | 02:39:22 | 02:39:23 |
| 12 | Diego | Vanegas | M40 | North Brooklyn Runners | 02:40:27 | 02:40:27 |
| 13 | Michael | Corbett | M40 | St. Finbarrs AC | 02:40:46 | 02:40:47 |
| 14 | Federico | Bordignon | M | La Fulminea Running Team since 2008 | 02:44:06 | 02:44:06 |
| 15 | Finbarr | O'Dwyer | M40 | Leevale AC | 02:44:09 | 02:44:10 |
| 16 | Eugene | McCarthy | M45 | | 02:44:48 | 02:44:48 |
| 17 | Vivian | Foley | M45 | Eagle AC | 02:46:00 | 02:46:00 |
| 18 | Julio Cesar | Castro | M40 | K.I.B North Clare | 02:46:37 | 02:46:37 |
| 19 | John | Beecher | M | St Catherines AC | 02:46:50 | 02:46:51 |
| 20 | Lyall | Guiney | M | Athenry AC | 02:47:34 | 02:47:34 |
| 21 | Paul | Nagle | M | | 02:47:43 | 02:47:43 |
| 22 | Liam | Tracey | M35 | Watergrasshill AC | 02:47:56 | 02:47:56 |
| 23 | Jill | Hodgins | F40 | | 02:48:18 | 02:48:18 |
| 24 | Trust | Mtinsi | M35 | KCH | 02:48:18 | 02:48:19 |
| 25 | Eamonn | Kirk | M45 | Swansea Harriers | 02:48:42 | 02:48:42 |
| 26 | Donal | Coakley | M | Leevale AC | 02:49:04 | 02:49:04 |
| 27 | Marco | Petrassi | M35 | Leevale AC | 02:49:18 | 02:49:19 |
| 28 | Dermot | Gorman | M35 | Raheny Shamrock AC | 02:50:45 | 02:50:45 |
| 29 | Jan | Uzik | M40 | | 02:50:52 | 02:50:53 |
| 30 | Chung Yam | Hung | M50 | | 02:51:28 | 02:51:28 |
| 31 | Pat | O'Connor | M45 | Eagle AC | 02:52:40 | 02:52:41 |
| 32 | Andrea | Gandini | M | Monza Marathon Team | 02:54:15 | 02:54:15 |
| 33 | Shane | Ryan | M | | 02:53:45 | 02:54:47 |
| 34 | Steve | MacKlin | M35 | Togher AC | 02:55:29 | 02:55:33 |
| 35 | David | McCarthy | M | | 02:55:28 | 02:55:34 |
| 36 | López | César | M40 | Riega Ranin Tim | 02:56:06 | 02:56:06 |
| 37 | Alan | Uren | M | Westbury Harriers | 02:57:11 | 02:57:11 |
| 38 | Brendan | Ward | M50 | | 02:57:46 | 02:57:50 |
| 39 | Niall | Johnston | M | | 02:57:49 | 02:57:51 |
| 40 | Kieran | Staunton | M | Athenry AC | 02:58:30 | 02:58:31 |
| 41 | Simon | Jacobs | M35 | | 02:58:33 | 02:58:33 |
| 42 | John | Culhane | M35 | St. Laurence O'Toole | 02:58:37 | 02:58:38 |
| 43 | Graham | Swords | M35 | | 02:58:48 | 02:58:53 |
| 44 | Phil | Adams | M35 | | 02:58:55 | 02:58:57 |
| 45 | Alan | McDonnell | M35 | | 02:58:53 | 02:58:57 |
| 46 | Arkadiusz | Skupin | M35 | | 02:58:55 | 02:58:58 |
| 47 | Derek | Reilly | M35 | Duleek AC | 02:58:56 | 02:58:59 |
| 48 | Nigel | Carroll | M | BMOH | 02:59:05 | 02:59:12 |
| 49 | Donal | Owens | M50 | | 02:59:10 | 02:59:14 |
| 50 | David | Keaney | M45 | Galway Triathlon Club | 02:59:14 | 02:59:14 |
| 51 | Eoin | Field | M40 | St Finbarrs AC | 02:59:14 | 02:59:14 |
| 52 | Joe | Kelleher | M40 | St Finbarrs AC | 02:59:15 | 02:59:15 |
3 Hours to 3:30
| Pos | Forename | Surname | Cat | Club | Chip | Gun |
| --- | --- | --- | --- | --- | --- | --- |
| 53 | David | Toomey | M35 | | 03:01:20 | 03:01:24 |
| 54 | Jonathan | Murphy | M | Leevale AC | 03:01:32 | 03:01:32 |
| 55 | Martin | Collier | M35 | South Coast Triathlon Club | 03:02:08 | 03:02:11 |
| 56 | Nollaigh | O'Neill | F45 | Leevale AC | 03:02:28 | 03:02:32 |
| 57 | Tony | Cambridge | M50 | Eagle AC | 03:03:03 | 03:03:08 |
| 58 | John | Ramsay | M | | 03:03:16 | 03:03:20 |
| 59 | Stephen | Dwyer | M35 | | 03:03:19 | 03:03:24 |
| 60 | James | Slowey | M35 | | 03:03:55 | 03:03:58 |
| 61 | Padraig | MacSeain | M45 | | 03:03:51 | 03:04:02 |
| 62 | Adam | Duchnicz | M40 | | 03:04:56 | 03:04:57 |
| 63 | Morgan | O'Regan | M40 | Midleton AC | 03:05:05 | 03:05:14 |
| 64 | Joe | Graham | M | | 03:05:11 | 03:05:23 |
| 65 | Joe | O'Brien | M35 | Dooneen AC | 03:05:21 | 03:05:23 |
| 66 | Seamus | Sweeney | M45 | Togher AC | 03:05:46 | 03:05:46 |
| 67 | Sean | Prior | M40 | Kinsale Tri Club | 03:05:46 | 03:05:49 |
| 68 | Michael | Byrne | M35 | St Catherines AC | 03:06:02 | 03:06:03 |
| 69 | Paul | Cleary | M40 | East Cork AC | 03:06:21 | 03:06:29 |
| 70 | Roberto | Suarez Valle | M | | 03:06:34 | 03:06:34 |
| 71 | Anthony | Fairbrother | M45 | Dunshaughlin AC | 03:06:34 | 03:06:46 |
| 72 | Stephen | Rooney | M40 | Watergrasshill AC | 03:06:52 | 03:06:59 |
| 73 | Ian | O'Gorman | M50 | Le Cheile AC | 03:07:01 | 03:07:09 |
| 74 | Joan | Ennis | F50 | Grange Fermoy AC | 03:07:32 | 03:07:35 |
| 75 | Eugene | McDonough | M35 | Crusaders AC | 03:07:36 | 03:07:39 |
| 76 | Martin | Leahy | M50 | Eagle AC | 03:07:41 | 03:07:52 |
| 77 | Mark | O'Callaghan | M | | 03:08:28 | 03:08:41 |
| 78 | John | Cronin | M | West Muskerry | 03:08:48 | 03:08:52 |
| 79 | Seamus | Murphy | M45 | Gneeveguilla A.C | 03:09:08 | 03:09:14 |
| 80 | Declan | Murphy | M40 | Star of the Laune | 03:09:20 | 03:09:24 |
| 81 | Kamil | Szostek | M | Polish Runners Club Ireland | 03:09:43 | 03:09:48 |
| 82 | Dolores | Duffy | F45 | Watergrasshill AC/ Marathon Club Ireland | 03:09:52 | 03:09:56 |
| 83 | Ken | Crowley | M40 | | 03:10:05 | 03:10:12 |
| 84 | Kieran | Murphy | M35 | | 03:10:09 | 03:10:12 |
| 85 | Rodney | Doyle | M40 | | 03:10:28 | 03:10:29 |
| 86 | Raymond | Flanagan | M50 | Tullamore Harriers | 03:10:45 | 03:10:47 |
| 87 | Allan | Carr | M | St Catherines AC | 03:10:59 | 03:11:11 |
| 88 | Artur | Kuwik | M40 | Drogheda & District AC | 03:11:11 | 03:11:13 |
| 89 | Sorcha | Kearney | F40 | St Finbarrs AC | 03:11:11 | 03:11:14 |
| 90 | David | Fagan | M50 | Mullingar Harriers | 03:11:18 | 03:11:22 |
| 91 | Gerard | McLean | M45 | Midleton AC | 03:12:04 | 03:12:12 |
| 92 | Luke | Lennon | M | Kilcoole AC | 03:12:39 | 03:12:43 |
| 93 | Christine | Kinsella | F40 | Templeogue AC | 03:13:04 | 03:13:06 |
| 94 | Ian | Forrestal | M40 | Dunshaughlin AC | 03:13:05 | 03:13:17 |
| 95 | Chris | O'Connell | M40 | St Catherines AC | 03:13:15 | 03:13:22 |
| 96 | Kevin | Hayes | M40 | St Catherines AC | 03:13:36 | 03:13:40 |
| 97 | Diarmuid | O'Malley | M40 | Desert Road Runners | 03:13:36 | 03:13:41 |
| 97 | Kevin | O'Sullivan | M40 | | 03:13:37 | 03:13:41 |
| 99 | Fergus | Nugent | M35 | | 03:13:33 | 03:13:42 |
| 100 | Bartosz | Nowaczek | M35 | | 03:13:44 | 03:14:01 |
| 101 | Alan | Daly | M40 | Watergrasshill AC | 03:14:12 | 03:14:22 |
| 102 | Chris | Grayson | M45 | Kerry Crusaders | 03:14:20 | 03:14:25 |
| 103 | Aidan | Hogan | M40 | Rising sun a c | 03:14:22 | 03:14:29 |
| 104 | Michael | Colohan | M35 | | 03:14:41 | 03:14:47 |
| 105 | Rachel | Stokes | F35 | Kerry Crusaders&MCI | 03:15:02 | 03:15:05 |
| 106 | Late | entry | | | 03:15:08 | 03:15:17 |
| 107 | Shane | McCarthy | M40 | Celbridge AC | 03:15:22 | 03:15:23 |
| 108 | Paul | Curtis | M35 | | 03:14:37 | 03:15:33 |
| 109 | Kenneth | O'Regan | M | | 03:15:33 | 03:15:36 |
| 110 | Laurence | Doyle | M40 | | 03:15:34 | 03:15:37 |
| 111 | Richard | Bourke | M35 | | 03:15:23 | 03:15:51 |
| 112 | Peter | Jones | M40 | | 03:15:48 | 03:15:56 |
| 113 | James | Kelleher | M55 | | 03:15:44 | 03:15:58 |
| 114 | Killian | Forbes | M35 | | 03:15:43 | 03:16:00 |
| 115 | Ted | O'Leary | M45 | West Waterford AC | 03:16:13 | 03:16:19 |
| 116 | Stephen | Hannam | M35 | B.M.O.H | 03:16:15 | 03:16:23 |
| 117 | David | O'Leary | M35 | | 03:16:35 | 03:16:41 |
| 118 | Ellen | Hanley | F40 | Grange Fermoy AC | 03:16:32 | 03:16:42 |
| 119 | Bonnie | Averbuch | F | | 03:16:45 | 03:16:45 |
| 120 | Kevin | O'Shea | M40 | Alcon | 03:16:50 | 03:16:52 |
| 121 | Aaron | Downes | M35 | | 03:17:06 | 03:17:06 |
| 122 | Adrian | Ryder | M35 | Mallow A.C. | 03:16:58 | 03:17:07 |
| 123 | Barry | Sheehan | M40 | Togher AC | 03:17:10 | 03:17:16 |
| 124 | Ian | O'Driscoll | M | | 03:16:32 | 03:17:16 |
| 125 | Frank | Burke | M45 | | 03:17:12 | 03:17:18 |
| 126 | Brendan | Ahearne | M55 | | 03:17:29 | 03:17:29 |
| 127 | Kevin | Sievewright | M50 | Eagle AC | 03:17:37 | 03:17:46 |
| 128 | Barrie | Gilligan | M40 | | 03:17:47 | 03:17:49 |
| 129 | Alan | Clancy | M | Grange Fermoy AC | 03:17:56 | 03:18:06 |
| 130 | John | Gray | M35 | Grange Fermoy AC | 03:18:01 | 03:18:11 |
| 131 | Mark | Murphy | M35 | | 03:17:56 | 03:18:13 |
| 132 | Luke | O'Callaghan | M | | 03:18:40 | 03:18:48 |
| 133 | David | Kearns | M35 | North East Runners | 03:18:49 | 03:18:53 |
| 134 | Michael | O'Herlihy | M | | 03:18:29 | 03:18:58 |
| 135 | Calum | Stewart | M45 | Gala Harriers | 03:19:01 | 03:19:01 |
| 136 | Paddy | Connolly | M35 | | 03:18:57 | 03:19:10 |
| 137 | Brendan | Healy | M40 | | 03:19:17 | 03:19:27 |
| 138 | Sean | Kelly | M40 | | 03:19:12 | 03:19:32 |
| 139 | Richie | O'Donnell | F40 | | 03:19:31 | 03:19:37 |
| 140 | Conor | Hanover | M40 | | 03:19:37 | 03:19:38 |
| 141 | James | McCarthy | M | St Finbarrs AC | 03:20:03 | 03:20:05 |
| 142 | Christopher | Bristow | M | Eagle AC | 03:20:21 | 03:20:25 |
| 143 | Sean | Twohig | M | Duhallow AC | 03:20:23 | 03:20:25 |
| 144 | Paul | Coghlan | M | | 03:20:33 | 03:20:36 |
| 145 | Orla | O'Rourke | F50 | Ballymore Cobh AC | 03:20:36 | 03:20:50 |
| 146 | Alan | Noonan | M40 | St Finbarrs AC | 03:20:55 | 03:21:00 |
| 147 | Pat | Cussen | M45 | | 03:20:40 | 03:21:00 |
| 148 | Chris | Horgan | M | | 03:21:02 | 03:21:02 |
| 149 | Conor | Bartley | M40 | Grange Fermoy AC | 03:21:01 | 03:21:10 |
| 150 | Michael | Begley | M35 | | 03:21:06 | 03:21:13 |
| 151 | Jennifer | Montague | F | Ballymore Cobh AC | 03:21:00 | 03:21:13 |
| 152 | Neil | O'Conaill | M50 | St Finbarrs AC | 03:21:21 | 03:21:30 |
| 153 | Kevin | Murray | M50 | | 03:21:24 | 03:21:34 |
| 154 | Clara | Ryan | F | | 03:20:56 | 03:21:44 |
| 155 | Late | entry | | | 03:21:43 | 03:21:56 |
| 156 | Darren | Ahern | M35 | | 03:21:53 | 03:21:57 |
| 157 | Barry | Breen | M45 | Ballymore Cobh AC | 03:21:56 | 03:22:08 |
| 158 | Keith | Young | M45 | | 03:22:00 | 03:22:19 |
| 159 | Michael | Clancy | M40 | Mallow AC | 03:22:17 | 03:22:25 |
| 160 | Declan | Bolton | M45 | Metro Saint Brigids | 03:22:35 | 03:22:39 |
| 161 | Nicholas | Pike | M35 | Carrig Na Bhfear | 03:22:28 | 03:22:45 |
| 162 | Niall | Thompson | M40 | | 03:22:47 | 03:22:52 |
| 163 | Matej | Ludvik | M | | 03:22:52 | 03:23:08 |
| 164 | John P | Foley | M50 | | 03:22:59 | 03:23:09 |
| 165 | Gearoid | O'Flynn | M35 | | 03:22:58 | 03:23:12 |
| 166 | Derek | McKeever | M40 | | 03:23:20 | 03:23:31 |
| 167 | Edmond | Patrick | M | | 03:23:29 | 03:23:37 |
| 168 | James | Quinlan | M40 | | 03:23:26 | 03:23:38 |
| 169 | Shane | Begley | M35 | Castlegar AC | 03:23:31 | 03:23:38 |
| 170 | Connor | McCrory | M35 | | 03:23:29 | 03:23:39 |
| 171 | Mary | Sweeney | F55 | St Finbarrs AC | 03:23:40 | 03:23:40 |
| 172 | Brian | Buckley | M35 | Watergrasshill AC | 03:23:36 | 03:23:45 |
| 173 | John | O'Connor | M45 | | 03:23:19 | 03:23:46 |
| 174 | Liam | Bowe | M45 | Racing 795 | 03:23:51 | 03:23:57 |
| 175 | Tom | Leahy | M35 | West Waterford AC | 03:24:01 | 03:24:12 |
| 176 | Florence | O'Driscoll | M45 | | 03:24:01 | 03:24:21 |
| 177 | Darragh | White | M | | 03:24:14 | 03:24:24 |
| 178 | Richard | Bielby | M50 | London Frontrunners | 03:24:35 | 03:24:48 |
| 179 | Denis | Daly | M45 | | 03:24:38 | 03:25:00 |
| 180 | Damien | O'Brien | M | Crusaders AC | 03:25:02 | 03:25:09 |
| 181 | Billy | Waters | M40 | | 03:25:21 | 03:25:21 |
| 182 | Gerard | Mullins | M40 | Raheny Shamrock AC | 03:25:41 | 03:26:06 |
| 183 | Denis | Carroll | M55 | Eagle AC | 03:24:49 | 03:26:06 |
| 184 | Tomek | Nowak | M35 | | 03:25:59 | 03:26:14 |
| 185 | Conor | Morris | M40 | | 03:26:23 | 03:26:39 |
| 186 | Oliver | Lynch | M40 | Clonmel AC | 03:26:37 | 03:26:44 |
| 187 | Fin | Goulding | M55 | | 03:26:58 | 03:26:58 |
| 188 | Don | Bevan | M50 | | 03:26:56 | 03:27:07 |
| 189 | James | O'Hare | M | | 03:27:09 | 03:27:18 |
| 190 | Neil | Proven | M50 | Clonmel AC | 03:27:16 | 03:27:29 |
| 191 | Ken | Mulcahy | M45 | Eagle AC | 03:27:10 | 03:27:32 |
| 192 | Conor | Barry | M45 | Wexford marathon club | 03:27:17 | 03:27:38 |
| 193 | Brendan | Doyle | M50 | | 03:27:37 | 03:27:46 |
| 194 | Piotr | Bergel | M35 | | 03:27:29 | 03:27:46 |
| 195 | Edwin | Cashman | M35 | Midleton AC | 03:27:49 | 03:27:58 |
| 196 | Darren | Lynch | M35 | BMOH | 03:27:36 | 03:28:01 |
| 197 | Paul | McCarthy | M40 | | 03:27:55 | 03:28:06 |
| 198 | John | Healy | M50 | | 03:27:43 | 03:28:07 |
| 199 | Paul | McGivern | M50 | Newbridge A.C. | 03:28:20 | 03:28:50 |
| 200 | Gareth | Johnson | M40 | | 03:27:43 | 03:28:52 |
| 201 | Patrick | Daly | M45 | Marathon Club of Ireland | 03:28:36 | 03:28:58 |
| 202 | Mark | Smith | M40 | | 03:28:52 | 03:29:01 |
| 203 | Laura | Rooney | F40 | Watergrasshill AC | 03:29:09 | 03:29:15 |
| 204 | Leslie | O'Sullivan | M45 | Watergrasshill AC | 03:29:10 | 03:29:21 |
| 205 | Liam | Murphy | M50 | Watergrasshill AC | 03:29:10 | 03:29:21 |
| 206 | Denis | Keane | M | Marathon Club of Ireland | 03:29:18 | 03:29:23 |
| 207 | Mark | Flavin | M40 | | 03:29:24 | 03:29:31 |
| 208 | Aidan | McGee | M40 | St Michaels A.C | 03:29:11 | 03:29:38 |
| 209 | Grellan | McGrath | M50 | | 03:29:27 | 03:29:49 |
| 210 | Barry | Guiney | M45 | | 03:29:26 | 03:29:56 |
| 211 | Damien | O'Sullivan | M40 | | 03:29:42 | 03:30:06 |
| 212 | Danny | Halford | M45 | Newbridge A.C. | 03:29:47 | 03:30:19 |
| 213 | Micheal | Rea | M40 | Little Island NS | 03:30:00 | 03:30:22 |
| 214 | Aidan | Quirke | M | Hatchets AC | 03:30:07 | 03:30:24 |
| 215 | Peter | McSweeney | M35 | Dromahane Roadrunners | 03:30:07 | 03:30:34 |
| 216 | Kevin | Buckley | M35 | | 03:30:27 | 03:30:39 |
| 217 | Darragh | O'Sullivan | M35 | | 03:30:07 | 03:30:42 |
| 218 | Brendan | O'Mahony | M45 | Grange Fermoy AC | 03:30:53 | 03:30:58 |
| 219 | Alan | Carey | M55 | | 03:30:38 | 03:30:58 |
3:30 to 4 Hours
| Pos | Forename | Surname | Cat | Club | Chip | Gun |
| --- | --- | --- | --- | --- | --- | --- |
| 220 | Cormac | O'Connell | M45 | Kilkenny City Harriers | 03:31:01 | 03:31:11 |
| 221 | Keith | Sweeney | M | | 03:31:14 | 03:31:21 |
| 222 | Jim | O'Mahony | M45 | Carrig Na Bhfear | 03:30:58 | 03:31:23 |
| 223 | Tomas | Falvey | M40 | | 03:31:33 | 03:31:47 |
| 224 | Eddie | Turnbull | M35 | | 03:31:34 | 03:31:44 |
| 225 | Marek | Kapczynski | M45 | | 03:32:04 | 03:32:16 |
| 226 | Conor | Harrington | M | | 03:31:02 | 03:32:18 |
| 227 | Joseph | Burke | M55 | | 03:32:25 | 03:32:33 |
| 228 | Arthur | Toner | M35 | | 03:31:28 | 03:32:37 |
| 229 | Peter | Grennan | M45 | | 03:32:23 | 03:32:40 |
| 230 | Nathan | Porter | M | | 03:32:42 | 03:32:42 |
| 231 | Louise | Sheehan | F40 | Ballincollig AC | 03:32:27 | 03:32:48 |
| 232 | John | Ryan | M | | 03:32:34 | 03:32:59 |
| 233 | Finbar | Healy | M45 | | 03:32:40 | 03:33:01 |
| 234 | Steven | Kovats | M50 | | 03:32:46 | 03:33:08 |
| 235 | Robert | Walsh | M | | 03:33:10 | 03:33:39 |
| 236 | Tony | O'Sullivan | M45 | | 03:33:32 | 03:33:57 |
| 237 | Denis | Dineen | M | | 03:32:53 | 03:34:10 |
| 238 | Gordon | Lightbody | M50 | | 03:33:17 | 03:34:11 |
| 239 | Des | Green | M | | 03:32:59 | 03:34:12 |
| 239 | Micha? | Stankiewicz | M35 | | 03:32:51 | 03:34:12 |
| 241 | Michael | Gannon | M | | 03:33:56 | 03:34:16 |
| 242 | Patrick | Foley | M40 | | 03:33:40 | 03:34:19 |
| 243 | Andrei | Hensirouski | M40 | Sozh (Gomel, Belarus) | 03:33:30 | 03:34:19 |
| 244 | Mick | Morrissey | M55 | Slaney Olympic AC | 03:34:11 | 03:34:22 |
| 245 | Vivian | Foley | M40 | | 03:33:48 | 03:34:26 |
| 246 | Adrian | O'Shea | M40 | | 03:34:29 | 03:34:44 |
| 247 | Mary | Kelleher | F40 | | 03:34:34 | 03:34:51 |
| 248 | Ian | Wills | M40 | Watergrasshill AC | 03:34:45 | 03:34:57 |
| 249 | Geraldine | O'Shea | F45 | St Finbarrs AC | 03:34:45 | 03:35:11 |
| 250 | Joseph | Fowler | M50 | | 03:34:51 | 03:35:14 |
| 251 | Chris | Walsh | M | | 03:34:54 | 03:35:20 |
| 252 | Billy | Murphy | M | | 03:34:24 | 03:35:27 |
| 253 | Brendan | Hickey | M40 | St Catherines AC | 03:35:03 | 03:35:27 |
| 254 | Derek | Ahern | M35 | Midleton AC | 03:35:09 | 03:35:37 |
| 255 | Trevor | Moore | M40 | | 03:35:14 | 03:35:39 |
| 256 | Danny | Lane | M35 | | 03:35:15 | 03:35:46 |
| 257 | Michelle | Waters | F40 | Kilcoole AC | 03:35:20 | 03:35:49 |
| 258 | Brian | Hamilton | M | | 03:35:37 | 03:35:53 |
| 259 | Stanislaw | Byczek | M55 | Carrigtwohill AC | 03:35:54 | 03:35:56 |
| 260 | Dan | Louw | M35 | | 03:34:39 | 03:36:01 |
| 261 | Shane | McDonnell | M45 | Saturday Road Runners | 03:35:38 | 03:36:07 |
| 262 | Elaine | Guinane | F40 | Eagle AC | 03:35:54 | 03:36:17 |
| 263 | Frank | Newman | M | | 03:36:16 | 03:36:24 |
| 264 | Damien | Hayes | M35 | St Finbarrs AC | 03:36:04 | 03:36:24 |
| 265 | Yvonne | Fehily | F35 | Athenry AC | 03:36:21 | 03:36:35 |
| 266 | Paul | Keegan | M35 | | 03:36:38 | 03:36:50 |
| 267 | Colin | Cunningham | M45 | St Catherines AC | 03:36:40 | 03:37:08 |
| 268 | Iain | O'Callaghan | M35 | | 03:36:42 | 03:37:10 |
| 269 | Siobhan | Holland | F40 | | 03:37:07 | 03:37:30 |
| 270 | Brian | O'Driscoll | M | | 03:37:17 | 03:37:39 |
| 271 | Stephen | Pender | M35 | Ballymore Cobh AC | 03:37:27 | 03:37:41 |
| 272 | Meg | Christie | F55 | Christchurch Anglican Harrier Club (New Zealand) | 03:37:23 | 03:37:55 |
| 273 | Ronan | Butler | M45 | | 03:37:51 | 03:38:18 |
| 274 | Seamus | Ryan | M35 | Newbridge A.C. | 03:37:59 | 03:38:30 |
| 275 | John | Collins | M40 | Mallow A.C. | 03:38:06 | 03:38:33 |
| 276 | Charlie | Dinneen | M40 | | 03:38:29 | 03:38:36 |
| 277 | Kamil | Rodak | M35 | Polish Runners Club Ireland | 03:37:45 | 03:38:38 |
| 278 | Michael | Bailey | M | | 03:37:48 | 03:38:43 |
| 279 | Charlie | Byrd | M50 | Eagle AC | 03:38:25 | 03:38:48 |
| 280 | Robin | Gardner | M55 | Enysham Road Runners Club | 03:38:15 | 03:38:52 |
| 281 | Annemarie | Carpenter | F | | 03:38:33 | 03:38:54 |
| 282 | Deirdre | Hayes | F | | 03:38:15 | 03:38:55 |
| 283 | Alan | O'Mahony | M | | 03:38:31 | 03:38:56 |
| 284 | Tim | Crowley | M40 | | 03:38:31 | 03:38:57 |
| 285 | David | Barry | M40 | | 03:38:37 | 03:38:57 |
| 286 | John | Twomey | M35 | Leevale AC | 03:38:25 | 03:39:03 |
| 287 | Mandy | Prendergast | F40 | Marathon Club of Ireland | 03:38:59 | 03:39:23 |
| 288 | Michael | Varian | M45 | | 03:39:06 | 03:39:23 |
| 289 | Shane | Nelligan | M | | 03:39:20 | 03:39:28 |
| 290 | Marie | Kissane | F35 | | 03:39:02 | 03:39:30 |
| 291 | Denis | O'Brien | M50 | Marathon Club of Ireland | 03:39:07 | 03:39:33 |
| 292 | Gerard | Murphy | M | CTB Badgers | 03:39:24 | 03:39:36 |
| 293 | Tim | O'Connor | M35 | | 03:39:31 | 03:39:39 |
| 294 | Neil | O'Donovan | M35 | | 03:39:33 | 03:39:49 |
| 295 | John | Herlihy | M35 | | 03:39:25 | 03:39:51 |
| 296 | Kevin | Nash | M40 | | 03:39:10 | 03:40:01 |
| 297 | Ray | White | M40 | | 03:39:47 | 03:40:01 |
| 298 | Lisa | O'Sullivan | F40 | | 03:39:54 | 03:40:06 |
| 299 | Aidan | Holland | M40 | | 03:40:03 | 03:40:25 |
| 300 | Philip | MacBain | M | | 03:40:25 | 03:40:33 |
| 301 | Seán | McCarthy | M40 | | 03:40:09 | 03:40:38 |
| 302 | Patrick | Murphy | M40 | | 03:40:28 | 03:40:39 |
| 303 | Pat | Coughlan | M40 | Wibble Wobble Wonders | 03:39:54 | 03:40:40 |
| 304 | Alan | Haynes | M | | 03:40:06 | 03:40:44 |
| 305 | Paul | Geary | M35 | | 03:40:25 | 03:40:52 |
| 306 | Dave | Carr | M | | 03:41:01 | 03:41:17 |
| 307 | Eoin | Pomphrett | M45 | Aghada RC | 03:40:54 | 03:41:27 |
| 308 | Donnacha | Brosnan | M55 | | 03:41:01 | 03:41:34 |
| 309 | Eamonn | Baxter | M50 | Nas National Ambulance Service | 03:40:55 | 03:41:34 |
| 310 | Brian | Ahern | M40 | Bweeng Trail Blazers | 03:41:00 | 03:41:38 |
| 311 | Catherine | O'Sullivan | F40 | Galtee Runners | 03:41:20 | 03:41:40 |
| 312 | Bernard | Rennick | M40 | | 03:41:21 | 03:41:50 |
| 313 | Gavin | O'Brien | M | | 03:41:57 | 03:41:57 |
| 314 | Sorcha | Daly | F | | 03:41:38 | 03:42:04 |
| 315 | Karol | Kelly | M35 | | 03:41:53 | 03:42:09 |
| 316 | Bruce | Unger | M50 | | 03:41:41 | 03:42:17 |
| 317 | Seamus | Daly | M40 | | 03:41:07 | 03:42:18 |
| 318 | John | Lalor | M | | 03:42:18 | 03:42:52 |
| 319 | Declan | Egan | M45 | | 03:42:35 | 03:42:54 |
| 320 | John Paul | Hogan | M35 | West Waterford AC | 03:42:36 | 03:42:56 |
| 321 | David | O'Connor | M | | 03:42:31 | 03:42:57 |
| 322 | Barry John | Murphy | M35 | | 03:42:17 | 03:43:07 |
| 323 | John | Levis | M45 | | 03:42:37 | 03:43:07 |
| 324 | Patrick | Mouret | M50 | | 03:42:42 | 03:43:11 |
| 325 | Matthew | Spiegel | M55 | | 03:42:43 | 03:43:12 |
| 326 | David | Bowmaker | M40 | | 03:42:54 | 03:43:15 |
| 327 | Darren | Kavanagh | M35 | | 03:42:39 | 03:43:17 |
| 328 | David | O'Riordan | M45 | Carrig Na Bhfear | 03:42:55 | 03:43:19 |
| 329 | Alan | Walsh | M35 | Fitness Solutions Mallow | 03:43:21 | 03:43:35 |
| 330 | Tom | Alexander | M35 | | 03:43:17 | 03:43:36 |
| 331 | James | Sheridan | M35 | | 03:42:58 | 03:43:39 |
| 332 | Ciarán | Byrne | F55 | Parnell AC | 03:42:41 | 03:43:41 |
| 333 | William | O'Connell | M35 | | 03:42:44 | 03:43:43 |
| 334 | Ronan | O'Connor | M35 | | 03:43:23 | 03:43:48 |
| 335 | Sharon | O'Gorman | F | Galtee Runners | 03:43:21 | 03:43:55 |
| 336 | Chris | Moran | M50 | | 03:43:35 | 03:43:59 |
| 337 | Hugh | Byrne | M40 | | 03:43:35 | 03:44:02 |
| 338 | Brian | Harte | M40 | | 03:43:31 | 03:44:03 |
| 339 | Ciaran | O'Sullivan | M45 | | 03:43:34 | 03:44:09 |
| 340 | Mikk | Bradley | M60 | Watford Harriers | 03:43:20 | 03:44:14 |
| 341 | Niall | Burke | M | | 03:43:45 | 03:44:24 |
| 342 | Patrick | Hennessy | M40 | Slaney Olympic AC | 03:43:31 | 03:44:25 |
| 343 | Roy | Geraghty | M45 | | 03:43:41 | 03:44:28 |
| 344 | Jim | O'Shea | M35 | | 03:44:15 | 03:44:31 |
| 345 | Michael | Murphy | M35 | | 03:44:09 | 03:44:35 |
| 346 | Tim | McCarthy | M45 | | 03:44:05 | 03:44:35 |
| 347 | Steve | Dunlea | M40 | Watergrasshill AC | 03:44:09 | 03:44:37 |
| 348 | Paul | Tuite | M50 | | 03:44:34 | 03:44:37 |
| 349 | Denis | Dunne | M | | 03:44:09 | 03:44:39 |
| 349 | William | Hickey | M40 | | 03:43:17 | 03:44:39 |
| 349 | Saskia | Gruessel | F | | 03:44:09 | 03:44:39 |
| 352 | Kit | O'Keeffe | M | | 03:43:43 | 03:44:41 |
| 353 | Mark | Gallagher | M40 | Eagle AC | 03:44:21 | 03:44:45 |
| 354 | Geraldine | Cawley | F45 | Marathon Club of Ireland | 03:43:48 | 03:44:46 |
| 355 | Lee | Doherty | M40 | | 03:44:14 | 03:44:47 |
| 356 | Oliver | Grenham | M50 | | 03:43:56 | 03:44:49 |
| 357 | Patrick | Lee | M | | 03:44:37 | 03:44:51 |
| 358 | Jj | Worrall | M35 | | 03:44:20 | 03:44:53 |
| 359 | Dermot | Sheehan | M40 | | 03:44:05 | 03:44:53 |
| 360 | Mariusz | Luczak | M35 | Bweeng Trail Blazers | 03:44:16 | 03:44:53 |
| 361 | Ian | Reidy | M40 | Heineken Cork Running Club | 03:44:44 | 03:44:55 |
| 362 | Mike | Kissane | M35 | Kerry Crusaders | 03:44:27 | 03:44:58 |
| 363 | Brian | Ankers | M35 | Donadea RC | 03:44:26 | 03:44:58 |
| 364 | Vivan | O'Sullivan | M45 | | 03:44:41 | 03:45:08 |
| 365 | John | O'Donoghue | M40 | | 03:44:48 | 03:45:24 |
| 366 | Seán | Young | M | | 03:45:13 | 03:45:38 |
| 367 | Richard | Forrest | M45 | | 03:45:02 | 03:45:43 |
| 368 | John | Gunning | M45 | | 03:45:26 | 03:45:46 |
| 369 | William | Harris | M | | 03:45:49 | 03:45:49 |
| 370 | Keri | Heath | F | UCD AC | 03:45:02 | 03:45:55 |
| 371 | Robert | Williams | M | Cork Tri Club | 03:45:30 | 03:45:58 |
| 372 | Billy | Gough | M45 | | 03:45:58 | 03:46:16 |
| 373 | Anthony | Coleman | M35 | | 03:46:18 | 03:46:25 |
| 374 | Mick | Hull | M45 | | 03:45:54 | 03:46:39 |
| 375 | John | Browne | M40 | | 03:46:32 | 03:46:41 |
| 376 | Nigel | Deane | M | | 03:46:24 | 03:47:00 |
| 377 | Kevin | Boag | M55 | Mallow ac | 03:46:37 | 03:47:10 |
| 378 | Guillaume | Litkowski | M | | 03:46:10 | 03:47:17 |
| 379 | Francisco | Jaen | M40 | Leevale AC | 03:46:57 | 03:47:19 |
| 380 | Ronan | Kirby | M35 | | 03:46:55 | 03:47:29 |
| 381 | Hermann | Brillant | M | | 03:47:10 | 03:47:37 |
| 382 | Brian | Whelan | M40 | Marathon Club of Ireland | 03:47:48 | 03:48:10 |
| 383 | Richard | Gill | M | | 03:48:00 | 03:48:11 |
| 384 | Michael | Duignan | M50 | | 03:47:42 | 03:48:31 |
| 385 | David | Noonan | M | | 03:47:19 | 03:48:32 |
| 386 | Paul | Moore | M | | 03:47:26 | 03:48:42 |
| 387 | Gina | Clifford | F35 | | 03:48:12 | 03:48:44 |
| 388 | Dwain | Moore | M40 | Lusk AC | 03:48:55 | 03:49:04 |
| 389 | Mark | Harnett | M | | 03:48:15 | 03:49:07 |
| 390 | Garry | Collins | M35 | Buttevant RC | 03:48:21 | 03:49:08 |
| 390 | Adrian | O'Leary | M | | 03:48:34 | 03:49:08 |
| 392 | Andrzej | Bujalski | M | Carrigtwohill AC | 03:48:15 | 03:49:13 |
| 393 | Patrick | Morrissey | M | | 03:48:43 | 03:49:17 |
| 394 | Colum | Radford | M35 | Wibble Wobble Wonders | 03:49:19 | 03:49:33 |
| 395 | David | O'Keeffe | M | | 03:48:19 | 03:49:38 |
| 396 | Pat | O'Brien | M | | 03:49:37 | 03:49:52 |
| 397 | Justin | Norton | M45 | | 03:49:13 | 03:49:53 |
| 398 | John | O'Sullivan | M35 | Glanmire Athletics Club | 03:49:30 | 03:49:58 |
| 399 | Liam | Lynch | M55 | Donoughmore Athletic Club | 03:49:43 | 03:50:02 |
| 400 | Mark | O'Sullivan | M50 | Dromahane Roadrunners | 03:49:38 | 03:50:06 |
| 401 | Martene | Fitzgerald | F35 | | 03:49:16 | 03:50:10 |
| 402 | Christopher | Magee | M | | 03:49:53 | 03:50:11 |
| 403 | Stephen | Walsh | M60 | | 03:49:43 | 03:50:17 |
| 404 | Mark | Ryan | M35 | | 03:49:58 | 03:50:31 |
| 405 | Eoin | O'Riordan | M | | 03:49:29 | 03:50:43 |
| 406 | Ollie | Power | M40 | Clonliffe Harriers | 03:50:30 | 03:50:53 |
| 407 | Kenneth | Moore | M40 | | 03:50:07 | 03:50:57 |
| 408 | Fergal | Quinlan | M45 | Ballymore Cobh AC | 03:50:51 | 03:51:04 |
| 409 | Stephen | Ryan | M45 | | 03:50:40 | 03:51:05 |
| 410 | Philip | Dinneen | M35 | Ballintotis Fit 4 Life | 03:50:33 | 03:51:14 |
| 411 | Zita | Ansbro | F35 | Ballintotis Fit 4 Life | 03:50:41 | 03:51:23 |
| 412 | Nicola | Kearney | F | | 03:50:52 | 03:51:24 |
| 413 | Brian | Sheeran | M35 | | 03:51:21 | 03:51:29 |
| 414 | Dave | Foley | M40 | | 03:50:59 | 03:51:31 |
| 415 | John | O'Riordan | M45 | | 03:51:14 | 03:51:35 |
| 416 | Dave | O'Brien | M35 | | 03:51:01 | 03:51:38 |
| 417 | Lloyd | Dalton | M35 | | 03:50:58 | 03:51:51 |
| 418 | Martin | Murphy | M40 | | 03:51:04 | 03:51:59 |
| 419 | Pat | Murphy | M35 | | 03:51:52 | 03:52:22 |
| 420 | Natalie | Treacher | F35 | Bantry AC | 03:51:56 | 03:52:23 |
| 421 | Stephen | O'Regan | M | Duhallow AC | 03:51:41 | 03:52:27 |
| 421 | Tom | Delahunt | M40 | | 03:51:42 | 03:52:27 |
| 423 | Brigita | Lukste | F | North Cork AC | 03:52:06 | 03:52:33 |
| 424 | Hannah | Ní Fhaoláin | F | | 03:51:49 | 03:52:34 |
| 425 | Michael | Twomey | M40 | | 03:52:09 | 03:52:36 |
| 426 | Catherine | Murphy | F40 | Eagle AC | 03:51:49 | 03:52:47 |
| 427 | Patrick | Redmond | M35 | | 03:51:51 | 03:52:53 |
| 428 | Gary | Martin | M | | 03:52:04 | 03:52:56 |
| 429 | Tony | Foley | M50 | Gneeveguilla A.C | 03:52:50 | 03:52:56 |
| 430 | Roy | Lanigan | M40 | | 03:52:14 | 03:52:58 |
| 431 | Brian | McLoughlin | M35 | | 03:52:26 | 03:52:59 |
| 432 | Colm | Sheppard | M40 | Watergrasshill AC | 03:51:56 | 03:53:01 |
| 433 | John | Hill | M50 | | 03:52:23 | 03:53:11 |
| 434 | Aleksandra | Krysiak | F35 | Carrigtwohill AC | 03:52:15 | 03:53:13 |
| 435 | Jimmy | Delaney | M45 | | 03:52:15 | 03:53:20 |
| 436 | James | Murphy | M35 | | 03:52:25 | 03:53:28 |
| 437 | Tanya | Leisk | F35 | | 03:52:58 | 03:53:33 |
| 438 | Scott | Harden | M40 | | 03:53:10 | 03:53:37 |
| 439 | Jose | Valero | M40 | | 03:52:17 | 03:53:37 |
| 439 | Colm | Creed | M | | 03:52:44 | 03:53:37 |
| 441 | Daniel | Duane | M | | 03:53:17 | 03:53:37 |
| 442 | Terry | Grimes | M35 | | 03:53:07 | 03:53:38 |
| 443 | Eoin | Murray | M | | 03:52:48 | 03:53:40 |
| 444 | Robbie | Califf | M35 | | 03:53:04 | 03:53:42 |
| 445 | Stephen | Meehan | M35 | | 03:53:33 | 03:53:52 |
| 446 | Declan | Dineen | M40 | | 03:53:15 | 03:53:53 |
| 447 | John | Mullee | M45 | | 03:53:32 | 03:53:56 |
| 448 | Brian | Cronin | M | | 03:53:36 | 03:54:04 |
| 449 | Marie | Doody | F40 | St Itas | 03:53:34 | 03:54:10 |
| 450 | Karen | Cronin | F | | 03:53:45 | 03:54:13 |
| 451 | Peter | Cronin | M35 | | 03:53:55 | 03:54:15 |
| 452 | Paul | Price | M40 | | 03:53:59 | 03:54:23 |
| 453 | Martin | Hurley | M45 | Carrig Na Bhfear | 03:53:55 | 03:54:26 |
| 454 | Maeve | Cole | F35 | | 03:53:24 | 03:54:27 |
| 455 | Brian | Pope | M40 | Edmonton Running Club | 03:54:05 | 03:54:29 |
| 456 | Paul | Holland | M50 | | 03:54:13 | 03:54:51 |
| 457 | Trevor | McDaid | M45 | | 03:54:23 | 03:54:51 |
| 458 | Don | Murphy | M40 | BMOH | 03:54:28 | 03:54:52 |
| 459 | Darren | Hough | M40 | Togher AC | 03:54:34 | 03:54:55 |
| 460 | Brendan | Collins | M40 | St Nicholas AC | 03:54:33 | 03:54:59 |
| 461 | Ronan | O'Sullivan | M45 | | 03:54:25 | 03:55:03 |
| 462 | Kieran | McCarthy | M40 | | 03:55:00 | 03:55:09 |
| 463 | Sheila | Buckley | F35 | Midleton AC | 03:54:44 | 03:55:11 |
| 464 | Paul | Murphy | M | | 03:54:48 | 03:55:16 |
| 465 | Peter | Furlong | M35 | | 03:54:55 | 03:55:19 |
| 466 | Deborah | Colbert | F35 | | 03:54:48 | 03:55:25 |
| 467 | Romeo | Mihalache | M45 | | 03:55:25 | 03:55:25 |
| 468 | Kevin | Cronin | M | | 03:54:57 | 03:55:31 |
| 469 | Brian | Horgan | M40 | | 03:54:45 | 03:55:35 |
| 470 | Patrick | O'Connell | M | Togher AC | 03:55:15 | 03:55:38 |
| 471 | Anthony | O'Brien | M45 | | 03:55:04 | 03:55:42 |
| 472 | Eamon | Hayes | M35 | Cork City Council | 03:55:28 | 03:55:50 |
| 473 | Graham | Cambridge | M35 | | 03:55:31 | 03:55:54 |
| 474 | John | Mulcair | M45 | West Limerick | 03:55:18 | 03:55:55 |
| 475 | Fiona | Wynne | F40 | Wicklow Runners | 03:54:42 | 03:56:04 |
| 476 | Caroline | O'Driscoll | F45 | | 03:54:59 | 03:56:06 |
| 477 | Alan | McHugh | M | | 03:55:15 | 03:56:10 |
| 478 | Michael | Holland | M45 | Ballintotis Fit 4 Life | 03:55:29 | 03:56:11 |
| 479 | Sinead | Daly | F40 | Ballymore Cobh AC | 03:55:42 | 03:56:29 |
| 479 | Don | O'Callaghan | M55 | Aghada RC | 03:55:58 | 03:56:29 |
| 481 | Greg | Feeley | M40 | | 03:55:21 | 03:56:29 |
| 482 | Natasha | Durity | F40 | Ballymore Cobh AC | 03:55:44 | 03:56:30 |
| 483 | Pat | Mehigan | M40 | | 03:56:04 | 03:56:40 |
| 484 | Kevin | Hegarty | M40 | UCC | 03:55:55 | 03:56:44 |
| 485 | Gearoid | Buckley | M | Hatchets AC | 03:56:18 | 03:56:53 |
| 486 | Rob | McNamara | M | | 03:52:25 | 03:56:53 |
| 487 | Jennifer | Hayes | F | | 03:56:54 | 03:56:54 |
| 488 | Jonathan | Harger | M | UCC AC | 03:56:30 | 03:56:59 |
| 489 | Piotr | Ryba | M | | 03:56:47 | 03:57:03 |
| 490 | Jeremiah | Callanan | M | Kinsale Tri Club | 03:56:55 | 03:57:04 |
| 491 | Gerard | Browne | M50 | | 03:56:31 | 03:57:05 |
| 492 | Richard | Donoghue | M45 | Birchfield Harriers | 03:56:02 | 03:57:05 |
| 493 | John | Condren | M | Mallow AC | 03:56:54 | 03:57:07 |
| 494 | Anthony | Pierce | M | | 03:56:53 | 03:57:12 |
| 495 | Dan | Scannell | M40 | | 03:56:51 | 03:57:19 |
| 496 | Peter | Delea | M40 | | 03:57:18 | 03:57:35 |
| 497 | Gabrielle | Power | F45 | Saturday Road Runners | 03:56:52 | 03:57:36 |
| 498 | Maeve | Curry | F | | 03:56:50 | 03:57:37 |
| 499 | Joseph | Martin-Sullivan | M | | 03:56:57 | 03:57:38 |
| 500 | Marian | Ahern | F45 | Midleton AC | 03:57:25 | 03:57:39 |
| 501 | John | Egan | M | | 03:55:39 | 03:57:41 |
| 502 | Wojciech | Jastrzemski | M45 | | 03:56:46 | 03:57:42 |
| 503 | Paul | Ryan | M35 | | 03:57:10 | 03:57:44 |
| 504 | Ankit | Verma | M | | 03:57:22 | 03:57:45 |
| 505 | Shawn | Smith | M45 | | 03:56:41 | 03:57:52 |
| 506 | Michael | Gibbons | M50 | Newbridge A.C. | 03:57:28 | 03:58:00 |
| 507 | Mark | Barrett | M35 | | 03:57:33 | 03:58:02 |
| 508 | Karel | Horvath | M40 | | 03:56:38 | 03:58:10 |
| 509 | James | Walsh | M40 | | 03:57:42 | 03:58:16 |
| 510 | Ken | Dermody | M35 | | 03:57:22 | 03:58:18 |
| 511 | Johnny | O'Halloran | M | | 03:56:58 | 03:58:19 |
| 512 | Tony | O'Brien | M55 | | 03:58:13 | 03:58:20 |
| 513 | Brendan | Sheridan | M | | 03:58:21 | 03:58:21 |
| 514 | John | Dover | M40 | | 03:56:31 | 03:58:21 |
| 515 | Colm | O'Sullivan | M | | 03:57:17 | 03:58:38 |
| 516 | Karen | McBarron | F | Dub Runners (Belfast) | 03:57:52 | 03:58:38 |
| 517 | Ronan | McMahon | M50 | Clare Crusaders | 03:58:20 | 03:58:42 |
| 518 | Joanna | Langier | F | | 03:57:58 | 03:58:50 |
| 519 | Seamus | Twomey | M | | 03:57:43 | 03:58:52 |
| 520 | Graeme | Murphy | M | | 03:57:20 | 03:58:52 |
| 521 | Liam | Ó Caoimh | M40 | | 03:58:12 | 03:58:56 |
| 522 | Eddie | Flanagan | M45 | | 03:57:44 | 03:59:04 |
| 523 | Derry | Casey | M40 | Eagle AC | 03:58:00 | 03:59:04 |
| 524 | Gavin | Barry | M35 | | 03:57:43 | 03:59:10 |
| 525 | Lyndon | Casey | M35 | | 03:58:46 | 03:59:11 |
| 526 | Gabor | Molnar | M35 | | 03:58:40 | 03:59:13 |
| 527 | Daniel | Murphy | M35 | | 03:58:40 | 03:59:14 |
| 528 | Rob | McGrath | M | | 03:58:15 | 03:59:17 |
| 529 | Alan | Kelleher | M35 | | 03:58:04 | 03:59:24 |
| 530 | Richard | Coughlan | M | | 03:59:04 | 03:59:24 |
| 531 | Colin | Lochaden | M40 | Ballintotis Fit 4 Life | 03:58:43 | 03:59:25 |
| 532 | Przemyslaw | Biernat | M | | 03:58:33 | 03:59:26 |
| 533 | Ger | Cogan | M | | 03:57:43 | 03:59:28 |
| 534 | Brian | Hanley | M40 | | 03:58:25 | 03:59:35 |
| 535 | Monica | Lydon | F35 | | 03:58:45 | 03:59:35 |
| 536 | Ronan | Higgins | M40 | Tullamore Harriers | 03:59:01 | 03:59:36 |
| 536 | Adrian | Twomey | M | | 03:59:02 | 03:59:36 |
| 538 | Julie Anne | Lochaden | F40 | Ballintotis Fit 4 Life | 03:58:57 | 03:59:39 |
| 539 | Oliver | Forbes | M40 | Cork City Council | 03:58:54 | 03:59:43 |
| 540 | David | Robb | M45 | | 03:58:53 | 03:59:43 |
| 541 | Tom | Cosgrave | M45 | | 03:59:13 | 03:59:45 |
| 542 | Gwen | Callaghan | F35 | | 03:58:43 | 03:59:46 |
| 543 | Evaldas | Jacevicius | M35 | | 03:59:28 | 03:59:47 |
| 544 | Claire | Kilgannon | F35 | | 03:58:54 | 03:59:48 |
| 545 | Adam | O'Keeffe | M | | 03:58:55 | 03:59:52 |
| 546 | Peter | Nelson | M45 | | 03:59:00 | 03:59:54 |
| 547 | Lauren | Lucy Crowley | F | | 03:59:06 | 03:59:55 |
| 548 | Aidan | Sheehan | M35 | | 03:59:31 | 03:59:55 |
| 549 | Pavel | Baranov | M45 | | 03:59:36 | 03:59:58 |
| 549 | Andrew | Clarke | M | | 03:59:17 | 03:59:58 |
| 551 | Louise | Beecher | F | | 03:59:01 | 03:59:58 |
| 552 | Trevor | Rock | M | | 03:59:26 | 03:59:58 |
| 553 | Maggie | Murphy | F | | 03:59:01 | 03:59:59 |
| 554 | John | O'Leary | M35 | | 03:59:00 | 03:59:59 |
4 Hours to 4:30
| Pos | Forename | Surname | Cat | Club | Chip | Gun |
| --- | --- | --- | --- | --- | --- | --- |
| 555 | Tom | Downes | M45 | | 03:59:23 | 04:00:00 |
| 556 | Sean | O'Regan | M35 | EMC | 04:00:00 | 04:00:03 |
| 557 | Colm | Wall | M40 | Lusk AC | 03:59:25 | 04:00:03 |
| 558 | James | Hodgins | M45 | | 03:58:36 | 04:00:03 |
| 559 | Beata | Kotas | F | | 03:59:46 | 04:00:06 |
| 560 | Sharon | Lawlor | F35 | | 03:58:52 | 04:00:08 |
| 561 | Declan | Breen | M40 | Ballincollig AC | 03:58:31 | 04:00:08 |
| 562 | Pat | MacSweeney | M50 | South Galway Athletic Club | 03:59:34 | 04:00:12 |
| 563 | Steven | O'Connor | M40 | | 03:59:39 | 04:00:19 |
| 564 | John | Donlon | M50 | | 03:59:22 | 04:00:25 |
| 565 | Alan | Boon | M45 | | 03:59:30 | 04:00:32 |
| 566 | Breeda | Sheedy | F50 | Midleton AC | 04:00:25 | 04:00:39 |
| 567 | Aidan | Collins | M40 | Bmoh | 03:59:39 | 04:00:48 |
| 568 | Gillian | O'Regan | F35 | Dunshaughlin AC | 04:00:05 | 04:00:49 |
| 569 | Kevin | Burke | M35 | | 04:00:19 | 04:00:52 |
| 570 | Emmett | Hickey | M | | 04:00:04 | 04:01:06 |
| 571 | Darren | O'Leary | M | | 04:00:25 | 04:01:14 |
| 572 | Timmy | Murphy | M | | 04:00:26 | 04:01:15 |
| 573 | Hugh | McNulty | M45 | | 04:00:19 | 04:01:23 |
| 574 | Richard | Bourke | M35 | | 04:00:44 | 04:01:32 |
| 575 | Colin | Donohue | M | Carrigtwohill AC | 04:00:56 | 04:01:33 |
| 576 | George | Shorten | M55 | | 04:00:46 | 04:01:48 |
| 577 | Damien | Doyle | M45 | | 04:00:59 | 04:01:55 |
| 578 | Kevin | O'Mahony | M | | 04:01:53 | 04:02:19 |
| 579 | Will | Hackett | M35 | | 04:02:08 | 04:02:24 |
| 580 | Sandra | Moran | F | | 04:01:35 | 04:02:30 |
| 581 | David | Hills | M35 | | 04:01:28 | 04:02:34 |
| 582 | David | Enright | M | | 04:01:44 | 04:02:35 |
| 583 | Jane | McCann | F | Dub Runners (Belfast) | 04:02:08 | 04:02:39 |
| 584 | Conor | Harrington | M35 | | 04:01:36 | 04:02:44 |
| 585 | Emma | Jagoe | F | | 04:02:05 | 04:02:46 |
| 586 | Joe | Brennan | M35 | | 04:02:04 | 04:03:20 |
| 587 | Eoin | Treacy | M35 | | 04:02:58 | 04:03:22 |
| 588 | James | Cooney | M | | 04:03:06 | 04:03:27 |
| 589 | Stephen | Walley | M40 | | 04:02:19 | 04:03:32 |
| 590 | Paula | Harper-Munday | F45 | | 04:03:07 | 04:03:44 |
| 591 | Paul | Dunne | M35 | | 04:03:17 | 04:03:49 |
| 592 | Stuart | Howard | M35 | | 04:03:31 | 04:04:05 |
| 593 | Colm | Lehane | M | | 04:02:43 | 04:04:10 |
| 594 | Rory | McCarthy | M35 | Togher AC | 04:03:10 | 04:04:15 |
| 595 | Máire | McKenna | F35 | Buttevant RC | 04:03:48 | 04:04:35 |
| 596 | Aidan | Power | M40 | | 04:03:44 | 04:04:35 |
| 597 | Jimmy | O'Sullivan | M50 | Wibble Wobble Wonders | 04:03:51 | 04:04:39 |
| 598 | Stephen | Landon | M40 | | 04:04:15 | 04:04:54 |
| 599 | Derek | Sheehan | M40 | | 04:04:33 | 04:04:55 |
| 600 | Michael | Brennan | M45 | Leevale AC | 04:05:00 | 04:05:00 |
| 601 | Ewa | Gondela | F | | 04:04:33 | 04:05:08 |
| 602 | Stephen | Ryan | M | | 04:05:11 | 04:05:11 |
| 603 | Joe | Kennedy | M40 | | 04:04:56 | 04:05:17 |
| 604 | Donal | Ryan | M45 | Clonmel AC | 04:05:18 | 04:05:18 |
| 605 | Mark | Corcoran | M45 | Clonmel AC | 04:05:19 | 04:05:19 |
| 606 | Matthew | Browne | M | | 04:04:32 | 04:05:30 |
| 607 | Darren | O'Brien | M | Derg AC | 04:05:49 | 04:05:51 |
| 608 | Keith | Foley | M35 | | 04:04:41 | 04:05:57 |
| 609 | Eden | Keane | M50 | | 04:04:41 | 04:06:00 |
| 610 | Damien | Coleman | M | | 04:05:24 | 04:06:16 |
| 611 | Paul | Deasy | M50 | | 04:05:42 | 04:06:17 |
| 612 | Kate | Duggan | F35 | | 04:05:09 | 04:06:20 |
| 613 | Paul | Forde | M40 | | 04:06:05 | 04:06:41 |
| 614 | Gary | Heathcote | M | | 04:06:09 | 04:06:43 |
| 615 | Peadar | Curtis | M60 | Mallow AC & MCI | 04:06:20 | 04:06:54 |
| 616 | Conor | Cronin | M35 | | 04:07:04 | 04:07:06 |
| 617 | Dermot | Johnson | M45 | | 04:06:15 | 04:07:21 |
| 618 | Jamie | Twomey | M35 | | 04:06:25 | 04:07:27 |
| 619 | Brian | Phelan | M45 | dell | 04:07:06 | 04:07:30 |
| 620 | Geraldine | Kenny | F40 | | 04:06:55 | 04:07:31 |
| 621 | Liam | Doyle | M45 | | 04:06:35 | 04:07:39 |
| 622 | Paul | Rellis | M40 | | 04:06:54 | 04:07:39 |
| 623 | John | Malone | M35 | | 04:05:59 | 04:07:42 |
| 624 | Niall | Quigley | M35 | | 04:07:09 | 04:07:46 |
| 625 | Eamon | Dwyer | M35 | | 04:07:03 | 04:07:46 |
| 626 | James | Troy | M35 | | 04:07:07 | 04:07:55 |
| 627 | Batt | McHugh | M40 | | 04:06:52 | 04:07:55 |
| 628 | Kieran | Hamill | M50 | | 04:07:35 | 04:08:06 |
| 629 | Kevin | O'Brien | M45 | | 04:06:49 | 04:08:12 |
| 630 | Joan | Burke | F40 | | 04:07:38 | 04:08:12 |
| 631 | Paul | O'Shea | M50 | | 04:07:33 | 04:08:38 |
| 632 | Frank | Linehan | M65 | Togher AC | 04:07:32 | 04:08:39 |
| 633 | Ann Maries | O'Neill | F35 | Happy Feet Blarney | 04:07:14 | 04:08:43 |
| 634 | John | Deasy | M | | 04:07:17 | 04:08:46 |
| 635 | Marco | Van Eijk | M50 | | 04:07:39 | 04:08:46 |
| 636 | Brian | Horan | M45 | | 04:08:31 | 04:08:52 |
| 637 | Denis | Dwyer | M45 | | 04:08:07 | 04:08:59 |
| 638 | Liam | Smith | M50 | Marathon Club of Ireland | 04:08:50 | 04:09:24 |
| 639 | Julie | Murphy | F | | 04:09:03 | 04:09:32 |
| 640 | John | Cowhig | M | | 04:09:30 | 04:09:49 |
| 641 | Patricia | O'Brien | F35 | | 04:09:32 | 04:09:49 |
| 642 | Kieran | Nolan | M45 | | 04:09:02 | 04:09:51 |
| 643 | Alan | Kelly | M35 | Ballymore Cobh AC | 04:08:30 | 04:09:57 |
| 643 | Shane | McMahon | M | | 04:09:34 | 04:09:57 |
| 645 | Diarmuid | O'Shea | M | | 04:09:11 | 04:10:27 |
| 646 | Jayne | O'Bric | F35 | | 04:09:27 | 04:10:31 |
| 647 | Vincent | Holland | M45 | | 04:09:43 | 04:10:32 |
| 648 | Denis | O'Sullivan | M40 | | 04:10:30 | 04:10:36 |
| 649 | Vlado | Kovalcik | M65 | Trencin | 04:09:40 | 04:10:39 |
| 650 | Kevin | Moran | M45 | Midleton AC | 04:10:31 | 04:10:45 |
| 651 | Carol | Lewis | F | Galtee Runners | 04:09:44 | 04:10:48 |
| 652 | Una | French | F45 | Ballymore Cobh AC | 04:10:28 | 04:11:02 |
| 653 | Donncha | Casey | M60 | St Finbarrs AC | 04:10:25 | 04:11:06 |
| 654 | Michael | Murphy | M | | 04:09:46 | 04:11:07 |
| 655 | Adrian | Barrett | M40 | An Bru | 04:10:04 | 04:11:08 |
| 656 | Pat | Carey | M40 | An Bru | 04:11:08 | 04:11:08 |
| 657 | John | Morgan | M45 | | 04:10:45 | 04:11:16 |
| 658 | Alan | Cambridge | M35 | | 04:10:30 | 04:11:31 |
| 659 | Donal | Fallon | M | | 04:10:27 | 04:11:35 |
| 660 | Colin | Mulpeter | M | | 04:10:46 | 04:11:39 |
| 661 | Alan | Moghal | M | | 04:11:12 | 04:11:46 |
| 662 | Jeffrey | Rathmell | M45 | | 04:10:11 | 04:11:48 |
| 663 | Máiréad | O'Donoghue | F | | 04:10:45 | 04:11:50 |
| 664 | Derek | Doran | M45 | | 04:11:32 | 04:12:32 |
| 665 | Aoife | Conway | F40 | | 04:11:22 | 04:12:32 |
| 666 | Michael | O'Driscoll | M45 | | 04:12:04 | 04:12:42 |
| 667 | Cathy | Hartley | F40 | | 04:12:14 | 04:12:51 |
| 668 | Arjen | Kwint | M45 | | 04:12:04 | 04:13:03 |
| 669 | Daniel | Noonan | M | | 04:12:34 | 04:13:07 |
| 670 | Catherine | Saunders | F | | 04:12:00 | 04:13:16 |
| 671 | Orla | Twomey | F | | 04:11:50 | 04:13:20 |
| 672 | Kevin | Crowley | M | | 04:12:30 | 04:13:46 |
| 673 | Sinead | Wall | F40 | Kilcoole AC | 04:12:49 | 04:13:52 |
| 674 | Angela | Murphy | F55 | Marathon Club of Ireland | 04:12:39 | 04:13:52 |
| 675 | Ger | O'Connell | M60 | St Finbarrs AC | 04:12:55 | 04:13:53 |
| 676 | Des | White | M50 | Grange Fermoy AC | 04:13:03 | 04:13:55 |
| 677 | Patrick | Porter | M | | 04:12:59 | 04:13:57 |
| 678 | Jennifer | O'Connell | F | | 04:12:36 | 04:14:02 |
| 679 | Niamh | O'Connell | F | | 04:12:36 | 04:14:03 |
| 680 | Paul | Shanahan | M35 | | 04:13:14 | 04:14:11 |
| 681 | Brendan | Lynn | M55 | LONGFORD AC | 04:13:42 | 04:14:18 |
| 682 | Siobhan | Falvey | F40 | Star of the Laune | 04:13:15 | 04:14:25 |
| 683 | Craig | Power | M | | 04:13:48 | 04:14:25 |
| 684 | Shane | Kearney | M35 | Marathon Club of Ireland | 04:13:18 | 04:14:27 |
| 685 | John | Chapman | M50 | Marathon Club of Ireland | 04:13:17 | 04:14:27 |
| 686 | Rob | Stapleton | M35 | Garryvoe athletics club | 04:13:10 | 04:14:31 |
| 687 | Melissa | O'Sullivan | F40 | Wibble Wobble Wonders | 04:13:46 | 04:14:32 |
| 688 | Joe | Butler | M | | 04:13:41 | 04:14:33 |
| 689 | Colm | Corless | M40 | South Galway Athletic Club | 04:13:42 | 04:14:38 |
| 690 | Nessa | Goggin | F40 | Watergrasshill AC | 04:14:18 | 04:15:20 |
| 691 | Patrick | Healy | M35 | | 04:15:04 | 04:15:33 |
| 692 | Thomas P | Yelverton | M40 | Happy Feet Blarney | 04:15:28 | 04:15:47 |
| 693 | Martin | Cusack | F40 | Clare Crusaders | 04:14:52 | 04:15:59 |
| 694 | Alan | Conway | M40 | | 04:14:51 | 04:16:05 |
| 695 | Jacinta | Yelverton | F45 | Happy Feet Blarney | 04:14:48 | 04:16:17 |
| 696 | Jason | Barrett | M40 | Lucan Harriers | 04:15:39 | 04:16:28 |
| 697 | Patrick | Oregan | M45 | | 04:15:27 | 04:16:32 |
| 698 | Paul | Downes | M50 | | 04:15:12 | 04:16:34 |
| 699 | Catherine | Ryan | F50 | Kilkenny fit for life | 04:16:07 | 04:16:50 |
| 700 | Gary | Cremen | M | | 04:16:25 | 04:16:54 |
| 701 | Alice | Leguilloux | F45 | Carrigtwohill AC | 04:15:48 | 04:16:55 |
| 702 | Geraldine | McCann | F40 | | 04:15:42 | 04:17:18 |
| 703 | Robin | Carpenter | M | | 04:16:32 | 04:18:10 |
| 704 | Stephen | O'Sullivan | F45 | | 04:17:03 | 04:18:15 |
| 705 | Mary | Mulcahy | F55 | St Finbarrs AC | 04:17:13 | 04:18:22 |
| 706 | Philip | Hogan | M40 | | 04:17:57 | 04:18:22 |
| 707 | Roy | Quinn | M | | 04:17:41 | 04:18:34 |
| 708 | Sean | Meehan | M | | 04:16:58 | 04:18:40 |
| 709 | Kian | Buckley | M | | 04:18:00 | 04:18:41 |
| 710 | Paul | Whooley | M | | 04:18:04 | 04:18:41 |
| 711 | Chris | McGrath | M | Aghada RC | 04:18:13 | 04:18:45 |
| 712 | Bart | Ksel | M35 | | 04:17:44 | 04:18:51 |
| 713 | Walter | Higgins | M45 | | 04:17:43 | 04:18:58 |
| 714 | Garret | Murray | M35 | | 04:18:21 | 04:19:21 |
| 715 | Eimear | Cussen | F35 | Carrigtwohill AC | 04:18:05 | 04:19:24 |
| 716 | Denis | Crowley | M | | 04:18:46 | 04:19:25 |
| 717 | Barry | Hegarty | M45 | | 04:18:45 | 04:19:33 |
| 718 | John | O'Regan | M35 | | 04:18:43 | 04:19:41 |
| 719 | Maria | Cregan | F35 | | 04:19:03 | 04:20:00 |
| 720 | Eoin | Dennehy | M | | 04:19:37 | 04:20:01 |
| 721 | Siobhan | Foley | F45 | Dunshaughlin AC | 04:18:40 | 04:20:04 |
| 722 | Mossy | Stack | M35 | Ballinacurra Villagers | 04:18:32 | 04:20:07 |
| 723 | Tom | Duggan | M | | 04:20:05 | 04:20:14 |
| 724 | Charlie | Kenneally | M55 | | 04:19:58 | 04:20:15 |
| 725 | Nigel | Robertson | M45 | | 04:20:08 | 04:20:38 |
| 726 | Chris | Baldwin | M | | 04:19:29 | 04:20:40 |
| 727 | Donal | Kelly | M40 | | 04:19:23 | 04:20:44 |
| 728 | Peter | O'Toole | M35 | | 04:19:02 | 04:20:44 |
| 729 | Edel | Neary-Lavin | F40 | | 04:20:10 | 04:20:48 |
| 730 | Valerie | Fenton | F35 | | 04:19:07 | 04:21:03 |
| 731 | Norma | O'Leary | F | Happy Feet Blarney | 04:19:52 | 04:21:21 |
| 732 | Emma | Kearns | F35 | Wicklow Runners | 04:20:10 | 04:21:32 |
| 733 | Sean | Owens | M45 | | 04:20:27 | 04:21:36 |
| 734 | Late | entry | | | 04:21:22 | 04:21:48 |
| 735 | Rafal | Wirkus | M35 | Polish Runners Club Ireland | 04:21:11 | 04:22:05 |
| 736 | Patrick | Sheehy | M40 | | 04:21:01 | 04:22:08 |
| 737 | Eileen | Collins | F40 | Clonakilty Road Runners | 04:21:03 | 04:22:11 |
| 738 | Adolfo | Garcia | M40 | Marathon Club of Ireland | 04:21:55 | 04:22:26 |
| 739 | Dolores | Bevan | F45 | Wibble Wobble Wonders | 04:21:44 | 04:22:31 |
| 740 | Paul | Hegarty | M | Marathon Club of Ireland | 04:21:36 | 04:22:48 |
| 741 | Liam | Harris | M35 | | 04:21:53 | 04:23:10 |
| 742 | Ignacio | Sitjar | M35 | Clondrohid | 04:22:09 | 04:23:13 |
| 743 | John | O'Donoghue | M60 | Ballintotis Fit 4 Life | 04:22:08 | 04:23:14 |
| 744 | Harry | Daly | M35 | | 04:23:06 | 04:23:15 |
| 745 | Bunney | Philip | M | | 04:21:53 | 04:23:22 |
| 746 | Sean | Healy | M | | 04:23:35 | 04:23:53 |
| 747 | Steve | Madden | M | | 04:23:36 | 04:23:53 |
| 748 | Marie | O'Brien | F35 | | 04:22:53 | 04:24:04 |
| 749 | Charles | Perumal | M | | 04:23:01 | 04:24:06 |
| 750 | Maiken | Smylie | F | | 04:22:59 | 04:24:17 |
| 751 | Geraldine | Kirwan | F40 | | 04:23:12 | 04:24:23 |
| 752 | Colin | Brett | M | | 04:22:16 | 04:24:31 |
| 753 | Daragh | O'Connell | M45 | | 04:23:38 | 04:24:41 |
| 754 | Richard | Morrison | M40 | St Nicholas AC | 04:24:22 | 04:24:58 |
| 755 | Jian | Liang | M35 | | 04:23:29 | 04:25:05 |
| 756 | Killian | Devlin | M35 | Ballinacurra Villagers | 04:23:50 | 04:25:23 |
| 757 | Sean | Allen | M | | 04:24:23 | 04:25:24 |
| 758 | Mark | Donovan | M40 | Wibble Wobble Wonders | 04:24:48 | 04:25:35 |
| 759 | Paula | Lehane | F | Forget the Gym | 04:23:52 | 04:25:36 |
| 760 | Kevin | O'Keeffe | M40 | | 04:23:52 | 04:25:37 |
| 761 | Patrick | Torpey | M45 | Marathon Club of Ireland | 04:24:06 | 04:25:39 |
| 762 | Peter | Easton | M35 | | 04:24:24 | 04:25:43 |
| 763 | Nicholas | Alexander | M40 | | 04:24:05 | 04:25:43 |
| 764 | Paul | Cotter | M35 | | 04:24:27 | 04:25:55 |
| 765 | Sigurd | Foshaug | M35 | | 04:24:27 | 04:25:59 |
| 766 | Daniel | O'Herlihy | M40 | | 04:24:53 | 04:25:59 |
| 767 | Paul | Foody | M40 | | 04:25:10 | 04:26:16 |
| 768 | Daniel | Williams | M | | 04:25:48 | 04:26:28 |
| 769 | Danny | Murray | M | | 04:25:48 | 04:26:28 |
| 770 | Robert | Lakes | M40 | | 04:24:50 | 04:26:33 |
| 771 | Josice | Browne | F55 | | 04:26:45 | 04:26:45 |
| 772 | Robert | Jakobek | M35 | | 04:25:36 | 04:26:48 |
| 773 | Paula | O'Riordan | F35 | | 04:26:10 | 04:27:00 |
| 774 | Chris | Martin | M | | 04:25:59 | 04:27:06 |
| 775 | Andy | Wheeler | M50 | Carrig Na Bhfear | 04:25:52 | 04:27:16 |
| 776 | Billy | O'Connor | M45 | | 04:25:39 | 04:27:21 |
| 777 | David | Meredith | M | | 04:25:56 | 04:27:22 |
| 778 | Seamus | Dorney | M55 | | 04:26:30 | 04:27:33 |
| 779 | Maria | O'Sullivan | F40 | | 04:25:49 | 04:27:37 |
| 780 | Shane | Walsh | M45 | | 04:26:12 | 04:27:54 |
| 781 | Anthony | Healy | M50 | | 04:26:44 | 04:27:54 |
| 782 | John | McNamara | M35 | | 04:26:36 | 04:28:08 |
| 783 | Leonor | Rodriguez | F | | 04:26:55 | 04:28:08 |
| 784 | Ben | Griffin | M35 | | 04:27:10 | 04:28:10 |
| 785 | Patrick J | Holmes | M60 | Dundrum AC | 04:28:17 | 04:28:17 |
| 786 | Gabriele | Rechberger | F45 | | 04:27:21 | 04:28:17 |
| 787 | Declan | Byrne | M45 | | 04:26:39 | 04:28:20 |
| 788 | Eleanor | Marks | F | | 04:27:04 | 04:28:22 |
| 789 | John | Wallace | M50 | | 04:27:07 | 04:28:25 |
| 790 | Late | entry | | | 04:26:58 | 04:28:29 |
| 791 | Colin | Bowles | M | | 04:27:23 | 04:28:31 |
| 792 | Kelly | Mason | F45 | | 04:27:08 | 04:28:37 |
| 793 | Mark | Houston | M50 | | 04:27:09 | 04:28:38 |
| 794 | Seamus | Collins | M35 | | 04:27:17 | 04:28:38 |
| 795 | Martin | Sheridan | F40 | | 04:27:20 | 04:28:49 |
| 796 | Sonya | Healy | F35 | | 04:28:06 | 04:28:49 |
| 797 | Louise | Kelly | F35 | | 04:27:47 | 04:28:51 |
| 798 | Derrick | Ryan | M40 | Mooreabbey Milers | 04:27:48 | 04:28:57 |
| 799 | William | Breen | M | | 04:27:37 | 04:29:02 |
| 800 | Ray | Power | M45 | | 04:27:30 | 04:29:05 |
| 801 | John | Herlihy | M40 | | 04:28:20 | 04:29:38 |
| 802 | Alan M | Lynch | M40 | | 04:28:20 | 04:29:38 |
| 803 | Ai | Nishioka | F | | 04:29:04 | 04:29:45 |
| 804 | Michael | Walsh | M45 | St Catherines AC | 04:28:18 | 04:29:49 |
| 805 | John | Swanton | M35 | Galtee Runners | 04:28:01 | 04:29:53 |
| 806 | Dennis | Myers | M45 | | 04:28:38 | 04:29:56 |
4:30 to 5 Hours
| Pos | Forename | Surname | Cat | Club | Chip | Gun |
| --- | --- | --- | --- | --- | --- | --- |
| 807 | Anthony | Holly | M35 | | 04:28:57 | 04:30:23 |
| 808 | Rosemary | Milton | F | Wibble Wobble Wonders | 04:30:18 | 04:30:27 |
| 809 | Kieran | McCarthy | M55 | | 04:29:16 | 04:30:28 |
| 810 | Adil Cahit | Ansaroglu | M35 | | 04:30:38 | 04:30:38 |
| 811 | Patrick | Ahern | M | | 04:29:36 | 04:30:40 |
| 812 | Patrick | Finch | M | | 04:29:35 | 04:30:43 |
| 813 | Divina | Carey | F35 | | 04:29:31 | 04:30:46 |
| 814 | Michael | Kelleher | M | | 04:29:22 | 04:30:50 |
| 815 | William | Lee | M35 | | 04:30:50 | 04:30:51 |
| 816 | Cathal | McCarthy | M35 | | 04:30:21 | 04:30:58 |
| 817 | Colin | Richards | M50 | Ballinacurra Villagers | 04:29:26 | 04:31:02 |
| 818 | Catherine | Starkie | F35 | | 04:30:11 | 04:31:11 |
| 819 | Graham | Fitzpatrick | M | | 04:29:37 | 04:31:12 |
| 820 | Liam | McDonnell | M55 | Marathon Club of Ireland | 04:31:03 | 04:31:20 |
| 821 | Mark | Kells | M40 | Marathon Club of Ireland | 04:30:00 | 04:31:28 |
| 822 | Karen | Geasley | F35 | Ballymore Cobh AC | 04:30:22 | 04:31:35 |
| 822 | Allen | O'Callaghan | M45 | Mallow A/C | 04:30:33 | 04:31:35 |
| 824 | Deirdre | Meyler | F40 | Ballymore Cobh AC | 04:30:22 | 04:31:36 |
| 825 | Late | entry | | | 04:30:09 | 04:31:37 |
| 826 | James | Bourke | M55 | | 04:30:01 | 04:31:42 |
| 827 | Ronan | O'Donoghue | M45 | | 04:30:43 | 04:31:43 |
| 828 | Susan | Steele | F | | 04:30:15 | 04:31:43 |
| 829 | Christopher | De Asis | M40 | | 04:30:14 | 04:31:48 |
| 830 | Stevie | O'Donovan | M | | 04:30:53 | 04:31:48 |
| 831 | Caroline | Cogan | F | | 04:30:34 | 04:32:24 |
| 832 | Jenny | Gallagher | F40 | | 04:31:22 | 04:32:41 |
| 833 | Matthew | Bell | M | | 04:31:12 | 04:32:41 |
| 834 | Finbarr | Kelleher | M | | 04:32:13 | 04:32:54 |
| 835 | Ger | O'Dea | M35 | Wibble Wobble Wonders | 04:32:14 | 04:33:00 |
| 836 | Adrian | Fehily | M40 | | 04:31:52 | 04:33:05 |
| 837 | Andrew | Barrett | M45 | Togher AC | 04:32:19 | 04:33:24 |
| 838 | Tom | Sheahan | M | | 04:32:10 | 04:33:25 |
| 839 | Frank | O'Connor | M50 | | 04:32:17 | 04:33:28 |
| 840 | Jim | McNeice | M50 | Marathon Club of Ireland | 04:33:28 | 04:33:28 |
| 841 | Brian | O Sé | M | Born to Run Tralee Marathon Club | 04:31:33 | 04:33:31 |
| 842 | Simon | Hallissey | M | Born to Run Tralee Marathon Club | 04:31:34 | 04:33:31 |
| 843 | Paul | Delaney | M | | 04:32:38 | 04:33:31 |
| 844 | Ger | O'Shaughnessy | M45 | Apple | 04:33:09 | 04:33:40 |
| 845 | Willie | White | M35 | | 04:33:05 | 04:33:45 |
| 846 | Adrian | O'Connor | M35 | | 04:33:19 | 04:34:34 |
| 847 | Stanton | Norman | M60 | | 04:34:30 | 04:34:38 |
| 848 | Late | entry | | | 04:33:40 | 04:34:42 |
| 849 | Nancy | Nash-Mendez | F50 | | 04:33:14 | 04:34:51 |
| 850 | Martin | O'Donoghue | M35 | | 04:33:39 | 04:34:52 |
| 851 | John | O'Shea | M45 | | 04:35:01 | 04:35:28 |
| 852 | Kevin | Burke | M35 | | 04:34:47 | 04:35:28 |
| 853 | Katie | Lyons | F | | 04:34:25 | 04:35:45 |
| 854 | Lisa | Crowley | F | | 04:34:25 | 04:35:45 |
| 855 | Sean | O'Callaghan | M | | 04:34:12 | 04:35:50 |
| 856 | Caroline | Clifford | F | | 04:34:19 | 04:36:03 |
| 857 | Yvonne | Gough | F45 | Togher AC | 04:34:36 | 04:36:06 |
| 858 | Christine | Lynch | F40 | | 04:35:14 | 04:36:15 |
| 859 | Colm | Mac A Bhaird | M55 | | 04:35:06 | 04:36:17 |
| 860 | Colm | Abbott | M35 | | 04:35:27 | 04:36:32 |
| 861 | Mick | Philpott | M50 | | 04:35:32 | 04:37:04 |
| 862 | Michael | Keane | M55 | | 04:35:30 | 04:37:11 |
| 863 | Andrew | Blanch | M | | 04:35:55 | 04:37:13 |
| 864 | John | O'Connor | M45 | | 04:35:47 | 04:37:28 |
| 865 | Eve | O'Mahony | F | | 04:36:32 | 04:37:37 |
| 866 | Jamie | Kelleher | M | | 04:36:33 | 04:37:43 |
| 867 | Richard | Sheehan | M40 | | 04:36:34 | 04:37:45 |
| 868 | Anthony | O'Neill | M35 | | 04:36:42 | 04:37:59 |
| 869 | Robert | O'Mahony | M35 | | 04:36:43 | 04:37:59 |
| 870 | Diarmuid | McSweeney | M | | 04:37:04 | 04:38:00 |
| 871 | Vincent | Cronin | M45 | | 04:37:25 | 04:38:03 |
| 872 | Ilze | Rozentale | F35 | | 04:36:16 | 04:38:04 |
| 873 | Barry | Hennebry | M35 | | 04:36:54 | 04:38:05 |
| 873 | Olwen | Anderson | F45 | | 04:36:35 | 04:38:05 |
| 875 | Martina | Panikova | F | | 04:36:55 | 04:38:17 |
| 876 | Fergal | McCourt | M35 | | 04:37:00 | 04:38:25 |
| 876 | John | Hopkins | M35 | | 04:37:01 | 04:38:25 |
| 878 | Michelle | McCafferty | F40 | | 04:36:40 | 04:38:28 |
| 879 | Maria | White | F35 | Belgooly | 04:37:17 | 04:38:50 |
| 880 | Tony | Fitzgerald | M | | 04:37:50 | 04:38:59 |
| 881 | Charlie | Kavanagh | M | | 04:37:55 | 04:39:01 |
| 882 | Colleen | Philip | F | | 04:37:45 | 04:39:02 |
| 883 | Charles | O'Soego | M40 | | 04:37:45 | 04:39:27 |
| 884 | Dean | Fitzgerald | M | | 04:38:10 | 04:39:28 |
| 885 | Kevin | Murphy | M | | 04:38:22 | 04:39:35 |
| 886 | Brian | O'Sullivan Darcy | M35 | | 04:38:16 | 04:39:46 |
| 887 | Paul | Joyce | M45 | | 04:38:48 | 04:39:53 |
| 888 | Stephen | Lane | M45 | | 04:38:21 | 04:40:05 |
| 889 | Gobnait | Nì Mhuìmhneachàin | F35 | | 04:38:49 | 04:40:13 |
| 890 | Shane | McCarthy | M | | 04:39:51 | 04:40:18 |
| 891 | Donal | McCarthy | M45 | Bandon | 04:40:06 | 04:40:19 |
| 892 | Sarah | Browne | F | | 04:39:18 | 04:40:27 |
| 893 | Sean | Flannery | M | | 04:39:36 | 04:40:36 |
| 894 | Denis | Cogan | M40 | | 04:40:37 | 04:40:52 |
| 895 | Sinead | Cotter | F35 | Grange Fermoy AC | 04:39:20 | 04:40:57 |
| 896 | Kathy | Mayhew | F50 | Dub Runners (Belfast) | 04:39:43 | 04:41:01 |
| 897 | Sinead | Fleet | F45 | Lucan Harriers | 04:39:29 | 04:41:02 |
| 898 | Diarmuid | Lucey | M | Fingal AC | 04:41:22 | 04:41:22 |
| 899 | Marguerite | O'Connor | F | | 04:40:17 | 04:41:27 |
| 900 | David | Murphy | M40 | | 04:39:49 | 04:41:32 |
| 901 | Fatma | Boukerche | F65 | | 04:39:56 | 04:41:44 |
| 902 | Frank | O'Sullivan | M45 | | 04:40:09 | 04:41:46 |
| 903 | Patricia | Hogan | F40 | | 04:40:31 | 04:42:03 |
| 904 | Marie | Lynch | F45 | | 04:40:31 | 04:42:03 |
| 905 | Valerie | McCormack | F | Fittstop | 04:41:04 | 04:42:04 |
| 906 | Christopher | O'Sullivan | M | | 04:40:40 | 04:42:24 |
| 907 | Triona | Ring | F35 | Marathon Club of Ireland | 04:41:14 | 04:42:25 |
| 908 | Brian | O'Donoghue | M35 | | 04:40:45 | 04:42:29 |
| 909 | Late | entry | | | 04:40:40 | 04:42:35 |
| 910 | Mark | Condren | M35 | Lusk AC | 04:43:07 | 04:43:25 |
| 911 | Donal | O'Donovan | M60 | Jellybean AC | 04:41:57 | 04:43:31 |
| 912 | Ivens | Zambrano | M35 | Naturaleza Urbana | 04:41:39 | 04:43:31 |
| 913 | Suzanne | McGann | F35 | | 04:41:59 | 04:43:33 |
| 914 | Alan | O'Riordan | M | | 04:42:49 | 04:43:35 |
| 915 | Karl | Sloan | M40 | | 04:41:56 | 04:43:37 |
| 916 | Marcin | Sporny | M40 | | 04:42:45 | 04:43:45 |
| 917 | Ross | Philip | M55 | | 04:42:30 | 04:43:47 |
| 918 | William | Gould | M40 | | 04:42:47 | 04:43:53 |
| 919 | Kevin | O'Donovan | M40 | | 04:43:46 | 04:44:01 |
| 920 | Andrzej | Chomicz | M35 | | 04:43:31 | 04:44:04 |
| 921 | Renata | MacIejczak | F35 | | 04:43:32 | 04:44:04 |
| 922 | Philomena Rose | Murray | F40 | | 04:42:34 | 04:44:06 |
| 923 | Agnieszka | Lamentowicz | F | | 04:43:11 | 04:44:11 |
| 924 | Krzysztof | Zimowski | M35 | | 04:43:12 | 04:44:11 |
| 925 | Damien | Boyd | M50 | | 04:42:42 | 04:44:14 |
| 926 | Michal | Golka | M40 | | 04:42:59 | 04:44:29 |
| 927 | Ellen | Christie | F | | 04:43:14 | 04:44:37 |
| 928 | Sandra | Coughlan | F45 | Fota | 04:43:37 | 04:44:43 |
| 929 | Colette | Powell | F40 | | 04:43:11 | 04:44:48 |
| 930 | Theodore | Qualli Iii | M40 | | 04:43:18 | 04:44:55 |
| 931 | Miriam | Gilroy | F50 | Balbriggan Roadrunners | 04:43:27 | 04:44:59 |
| 932 | Aine | O'Connor | F | | 04:43:53 | 04:45:01 |
| 933 | Fiona | Meehan | F40 | Carrigaline Road Runners | 04:43:41 | 04:45:11 |
| 934 | Patrick | Doherty | M45 | | 04:44:39 | 04:45:18 |
| 935 | Edward | Hanafin | M45 | | 04:44:03 | 04:45:33 |
| 936 | Lorcan | Byrne | M50 | | 04:44:21 | 04:45:45 |
| 937 | Mark | Young | M35 | | 04:44:40 | 04:45:46 |
| 938 | Kevin | Murphy | M50 | | 04:44:09 | 04:45:51 |
| 939 | Donny | Flynn | M45 | | 04:44:08 | 04:45:51 |
| 940 | Dj | O'Connor | M40 | | 04:44:41 | 04:46:04 |
| 941 | Daniel | McCann | M | | 04:44:30 | 04:46:07 |
| 942 | Darren | Geaney | M40 | | 04:45:10 | 04:46:15 |
| 943 | Neilus | Murphy | M | | 04:45:52 | 04:46:16 |
| 944 | Katelyn | MacCready | F | | 04:44:42 | 04:46:19 |
| 945 | Patrick | Henry | M40 | The HGAC | 04:45:15 | 04:46:32 |
| 946 | Paul | Hogan | M35 | Marathon Club of Ireland | 04:44:56 | 04:46:42 |
| 947 | Paula | Wright | F40 | Marathon Club of Ireland | 04:44:59 | 04:46:45 |
| 948 | Per | Lundqvist Bjorksioo | M45 | | 04:45:21 | 04:46:49 |
| 949 | Gary | McGrath | M40 | | 04:46:01 | 04:46:49 |
| 950 | John | Hallahan | M50 | Leevale AC | 04:46:19 | 04:47:07 |
| 951 | James | Kershaw | M | | 04:46:54 | 04:47:21 |
| 952 | Nicholas | Crowley | M35 | | 04:47:20 | 04:48:18 |
| 953 | Desmond | Crowley | M40 | | 04:46:35 | 04:48:22 |
| 954 | Siobhan | Haughney | F50 | Adrenaline | 04:46:57 | 04:48:27 |
| 955 | Joe | Keane | M50 | | 04:48:31 | 04:48:41 |
| 956 | Deirdre | Long | F50 | Balbriggan & District | 04:47:15 | 04:48:48 |
| 957 | Robert | Barker | M40 | | 04:48:36 | 04:48:53 |
| 958 | Derick | Shanahan | M | Churchtown Jolly Joggers | 04:47:39 | 04:49:12 |
| 959 | James | Keating | M35 | | 04:48:55 | 04:49:12 |
| 960 | Jim | Scott | M45 | | 04:47:48 | 04:49:24 |
| 961 | Caroline | Mhic Aogain | F45 | Naas ac | 04:47:48 | 04:49:24 |
| 962 | Deirdre | Cafferty | F35 | | 04:47:50 | 04:49:24 |
| 963 | John | O'Malley | M35 | Ballymore Cobh AC | 04:48:10 | 04:49:37 |
| 964 | Michael | Haydon | M60 | Marathon Club of Ireland | 04:48:54 | 04:49:51 |
| 965 | Brian | O'Driscoll | M45 | | 04:49:22 | 04:50:30 |
| 966 | Moss | Walsh | M65 | | 04:48:30 | 04:50:33 |
| 967 | Michael | Philbey | M45 | | 04:49:27 | 04:50:33 |
| 968 | John | Hurley | M35 | | 04:49:46 | 04:51:06 |
| 969 | Karen | McHugh | F40 | | 04:49:21 | 04:51:08 |
| 970 | Nina | Kennedy | F60 | Edmonton Running Club | 04:49:37 | 04:51:25 |
| 971 | Liz | Morrin | F40 | Runlogic | 04:51:27 | 04:51:59 |
| 972 | Maeve | Leonard | F | | 04:50:42 | 04:52:07 |
| 973 | Roger | Overall | M45 | | 04:50:36 | 04:52:09 |
| 974 | Anne | Daly | F40 | | 04:50:47 | 04:52:20 |
| 975 | Alison | Byrne | F45 | Marathon Club of Ireland | 04:51:48 | 04:52:49 |
| 976 | Kieran | Lynch | M40 | Ballintotis Fit 4 Life | 04:51:12 | 04:52:50 |
| 977 | Amanda | Cooney | F55 | Midleton AC | 04:51:46 | 04:52:54 |
| 978 | Annabelle | McCarthy | F40 | Rosscarbery Steam Runners | 04:51:11 | 04:52:58 |
| 979 | Barry | O'Donovan | M35 | | 04:51:41 | 04:53:05 |
| 980 | Aiden | O'Donovan | M50 | | 04:51:54 | 04:53:18 |
| 981 | David | Brady | M65 | | 04:53:15 | 04:53:22 |
| 982 | Geraldine | Hartnett | F | Grange Fermoy AC | 04:51:50 | 04:53:27 |
| 983 | Eamon | Byrne | M50 | Mornington Chasers | 04:51:40 | 04:53:28 |
| 984 | Grainne | Stack | F40 | | 04:52:11 | 04:53:45 |
| 985 | Clodagh | Kenny | F40 | | 04:51:49 | 04:53:45 |
| 986 | Niall | Connolly | M | | 04:52:12 | 04:53:51 |
| 987 | Roy | Herlihy | M35 | | 04:52:40 | 04:53:55 |
| 988 | Mark | Duffy | M35 | | 04:52:20 | 04:54:22 |
| 989 | Timmy | Coffey | M | | 04:52:55 | 04:54:46 |
| 990 | Brian | Sammon | M35 | | 04:53:44 | 04:54:48 |
| 991 | Arkadiusz | Urbanowicz | M | | 04:53:24 | 04:55:06 |
| 992 | Helena | Corcoran | F35 | Grange Fermoy AC | 04:53:33 | 04:55:10 |
| 993 | Patrick | Dempsey | M65 | | 04:54:42 | 04:55:31 |
| 994 | Mary | Murphy | F55 | 100 Marathon Club & MCI | 04:53:48 | 04:55:36 |
| 995 | Michael | McGowan | M55 | | 04:54:12 | 04:55:43 |
| 996 | Eileen | Clarke | F45 | | 04:55:51 | 04:56:00 |
| 997 | Regina | McNamara | F40 | Marathon Club of Ireland | 04:54:28 | 04:56:02 |
| 998 | Gavan | O'Sullivan | M50 | | 04:54:21 | 04:56:03 |
| 999 | Niall | Kavanagh | M | Ballymore Cobh AC | 04:54:30 | 04:56:05 |
| 1000 | Katherine | Reddan | F45 | | 04:54:41 | 04:56:10 |
| 1001 | David | Donovan | M | | 04:54:42 | 04:56:26 |
| 1002 | Jacqui | Murphy | F | | 04:56:28 | 04:56:31 |
| 1003 | John | Crotty | M35 | | 04:56:30 | 04:56:33 |
| 1004 | Louise | Barry | F40 | Grange Fermoy AC | 04:54:42 | 04:56:38 |
| 1005 | Bernard | Yore | M40 | | 04:55:00 | 04:57:01 |
| 1006 | Alanna | O'Doherty | F | | 04:55:49 | 04:57:35 |
| 1007 | Frank | Lingwood | M55 | | 04:56:40 | 04:57:42 |
| 1008 | Emma | Farmer | F | | 04:57:31 | 04:57:45 |
| 1009 | Mary | Smyth | F50 | | 04:56:07 | 04:57:55 |
| 1010 | Cathy | Lynch | F40 | | 04:56:36 | 04:58:01 |
| 1011 | John | Duggan | M40 | mount carmel harriers | 04:56:16 | 04:58:07 |
| 1012 | Sarah | Murray | F50 | Marathon Club of Ireland | 04:57:51 | 04:58:53 |
| 1013 | Aisling | Parkes | F35 | Togher AC | 04:58:08 | 04:59:14 |
| 1014 | Colum | O'Bric | M35 | | 04:57:31 | 04:59:18 |
| 1015 | Jack | Broderick | M | | 04:57:23 | 04:59:23 |
| 1016 | Catherine | Gully | F40 | Churchtown Jolly Joggers | 04:58:00 | 04:59:32 |
5 Hours Plus
| Pos | Forename | Surname | Cat | Club | Chip | Gun |
| --- | --- | --- | --- | --- | --- | --- |
| 1017 | Gregory | MacCurtain | M40 | Sisu Fitness Lifestyle | 05:00:30 | 05:00:30 |
| 1018 | John | Healy | M45 | Marathon Club of Ireland | 04:59:29 | 05:01:25 |
| 1019 | Michelle | Burke | F35 | | 04:59:30 | 05:01:25 |
| 1020 | Alan | Hurley | M35 | | 05:00:03 | 05:01:26 |
| 1021 | James | Maher | M35 | Carrigtwohill AC | 05:00:47 | 05:01:54 |
| 1022 | Slawomir | Glaz | M45 | Polish Runners Club Ireland | 05:01:11 | 05:02:02 |
| 1023 | Kevin | Crilly | M60 | | 05:00:40 | 05:02:19 |
| 1024 | Charlotte | Butler | F | | 05:01:45 | 05:02:50 |
| 1025 | Antoinette | Cody | F35 | Ballintotis Fit 4 Life | 05:01:17 | 05:03:03 |
| 1026 | Nick | O'Sullivan | M | | 05:03:13 | 05:04:06 |
| 1027 | Tony | Neiland | M50 | | 05:03:05 | 05:04:09 |
| 1028 | Leilia | Pender | F35 | Ballymore Cobh AC | 05:05:16 | 05:06:30 |
| 1029 | Jennifer | Meade | F35 | Ballymore Cobh AC | 05:05:16 | 05:06:30 |
| 1030 | Nuala | Arrigan | F45 | Portlaoise AC | 05:05:06 | 05:06:43 |
| 1031 | Rocky | Marmeto | M40 | | 05:05:24 | 05:06:57 |
| 1032 | Joe | Hegarty | M | St Finbarrs AC | 05:05:12 | 05:07:00 |
| 1033 | Ines | Delgado | F | | 05:05:31 | 05:07:16 |
| 1034 | Dawn | O'Farrell | F45 | Grange Fermoy AC | 05:05:32 | 05:07:28 |
| 1035 | Aisling | Farrell | F | | 05:07:36 | 05:08:12 |
| 1036 | Liam | O'Callaghan | M | | 05:07:14 | 05:08:40 |
| 1037 | Norma | Harrington | F55 | | 05:07:34 | 05:09:23 |
| 1038 | Edwina | Casey | F | Galtee Runners | 05:07:16 | 05:09:45 |
| 1039 | Lisa | Brenock | F40 | Galtee Runners | 05:07:19 | 05:09:45 |
| 1040 | Edina | Gelegonya | F | | 05:08:39 | 05:10:09 |
| 1041 | Jamie | Walsh | M35 | Galtee Runners | 05:08:32 | 05:10:21 |
| 1042 | Conor | Cusack | M45 | Marathon Club of Ireland | 05:10:28 | 05:10:28 |
| 1043 | Stevdn | Ring | M40 | Marathon Club of Ireland | 05:09:20 | 05:10:31 |
| 1044 | Eoin | Murphy | M | | 05:09:05 | 05:10:33 |
| 1045 | Martin | O'Brien | M35 | | 05:09:20 | 05:10:40 |
| 1046 | Brian | White | M35 | | 05:09:37 | 05:10:50 |
| 1047 | Barry | Buttimer | M | | 05:09:29 | 05:11:03 |
| 1048 | Mark | Barnes | M | | 05:09:54 | 05:11:44 |
| 1049 | Eamonn | Darcy | M35 | | 05:10:03 | 05:11:44 |
| 1050 | Amelie | O'Brien | F35 | Togher AC | 05:10:44 | 05:11:50 |
| 1051 | Fiona | O'Leary | F40 | | 05:10:16 | 05:12:16 |
| 1052 | Donncadh | Moynihan | M40 | | 05:11:01 | 05:12:32 |
| 1053 | Daniele | Luigi Bordignon | M55 | Atletica Vicentina | 05:11:21 | 05:13:11 |
| 1054 | Jonathan | Tyner | M | | 05:12:37 | 05:13:14 |
| 1055 | Stephen | Murphy | M40 | | 05:12:41 | 05:13:16 |
| 1056 | Catherine | O'Neill | F45 | Marathon Club of Ireland | 05:12:30 | 05:13:44 |
| 1057 | Josephine | Reeves | F40 | | 05:14:37 | 05:14:56 |
| 1058 | Danielle | O'Flynn | F | Happy Feet Blarney | 05:14:57 | 05:14:57 |
| 1059 | Pam | Kennedy | F35 | Grange Fermoy AC | 05:13:33 | 05:15:30 |
| 1060 | Eoin | Tracey | M35 | | 05:14:55 | 05:16:39 |
| 1061 | Lynne | Fallon | F65 | St Theresas AC | 05:15:23 | 05:17:11 |
| 1062 | Niall | Moriarty | M40 | | 05:15:36 | 05:17:35 |
| 1063 | Mark | Maguire | M40 | | 05:16:53 | 05:17:55 |
| 1064 | Christine | Riniti | F55 | | 05:16:35 | 05:18:11 |
| 1065 | Tony | O'Keeffe | M50 | | 05:17:01 | 05:18:25 |
| 1066 | Shirley | O'Brien | F45 | | 05:16:42 | 05:18:38 |
| 1067 | Don | O'Sullivan | M45 | | 05:18:55 | 05:18:55 |
| 1068 | Amy | Enright | F40 | national ambulance service | 05:18:57 | 05:18:57 |
| 1069 | Elizabeth | Power | F35 | | 05:17:18 | 05:19:04 |
| 1070 | Ciaran | Cahill | M55 | Happy Feet Blarney | 05:17:41 | 05:19:10 |
| 1071 | Dylan | Coakley | M | | 05:18:44 | 05:19:28 |
| 1072 | Samantha | Webb | F | | 05:18:46 | 05:19:28 |
| 1073 | Richard | Dunne | M35 | | 05:18:16 | 05:19:35 |
| 1074 | Helen | O'Sullivan | F40 | Jolly Joggers | 05:18:19 | 05:19:51 |
Sub 90
| Pos | Forename | Surname | Cat | Club | Chip | Time |
| --- | --- | --- | --- | --- | --- | --- |
| 1 | Peter | Samba | M | Dunboyne AC | 01:07:46 | 01:07:47 |
| 2 | Sergiu | Ciobanu | M | | 01:07:48 | 01:07:49 |
| 3 | John | Meade | M35 | St Finbarrs AC | 01:13:26 | 01:13:26 |
| 4 | Luke | McCambley | M | | 01:14:01 | 01:14:03 |
| 5 | Kevin | O'Leary | M | East Cork AC | 01:14:07 | 01:14:08 |
| 6 | Michael | Morgan | M40 | St Finbarrs AC | 01:15:36 | 01:15:38 |
| 7 | Claire | McCarthy | F40 | | 01:16:34 | 01:16:34 |
| 8 | Patrick | Dooley | M | | 01:16:32 | 01:16:34 |
| 9 | Alan | Lehane | M35 | St Finbarrs AC | 01:17:14 | 01:17:15 |
| 10 | Finbarr | Murphy | M35 | | 01:17:57 | 01:17:59 |
| 11 | Jeremy | O'Donovan | M40 | Eli Lilly | 01:18:04 | 01:18:04 |
| 12 | Tom | Gavin | M45 | | 01:18:50 | 01:18:52 |
| 13 | Grace | Lynch | F | Iveragh AC | 01:18:57 | 01:18:57 |
| 14 | Padraig | Sheehan | M | St Finbarrs AC | 01:20:09 | 01:20:10 |
| 15 | Liam | Shanahan | M40 | Thurles Crokes | 01:20:15 | 01:20:16 |
| 16 | Ian | Martin | M | | 01:20:49 | 01:20:56 |
| 17 | Christopher | Murnane | M | St Finbarrs AC | 01:20:59 | 01:21:00 |
| 18 | Robin | Phillips | M40 | Westbury Harriers | 01:21:28 | 01:21:29 |
| 19 | David | Barrett | M45 | Togher AC | 01:21:30 | 01:21:31 |
| 20 | Feargal | O'Shea | M35 | | 01:21:33 | 01:21:33 |
| 21 | Dónal | Ó Súilleabháin | M | | 01:21:36 | 01:21:37 |
| 22 | Maurice | Feehan | M | Gneeveguilla AC | 01:21:35 | 01:21:38 |
| 23 | David | Butler | M | St Finbarrs AC | 01:21:45 | 01:21:46 |
| 24 | Late | entry | | | 01:22:07 | 01:22:08 |
| 25 | Anthony | Flynn | M | West Waterford AC | 01:22:17 | 01:22:18 |
| 26 | Garrett | Lordan | M35 | Clonakilty Road Runners | 01:22:25 | 01:22:26 |
| 27 | Fergal | Sargent | M35 | St Finbarrs AC | 01:23:00 | 01:23:01 |
| 28 | Mark | Collins | M35 | | 01:23:05 | 01:23:23 |
| 29 | Gary | O'Sullivan | M45 | | 01:23:31 | 01:23:32 |
| 30 | Tadgh | Moriarty | M | | 01:23:11 | 01:23:34 |
| 31 | Garrett | Casey | M40 | St Finbarrs AC | 01:23:39 | 01:23:40 |
| 32 | Kieran | Fitton | M | | 01:23:47 | 01:23:47 |
| 33 | Walter | Drohan | M40 | West Waterford AC | 01:23:44 | 01:23:48 |
| 34 | Aubrey | Storey | M35 | | 01:23:45 | 01:23:52 |
| 35 | Enda | Donnelly | M40 | | 01:23:56 | 01:24:00 |
| 36 | Brian | Murphy | M40 | St Finbarrs AC | 01:24:04 | 01:24:06 |
| 37 | Fiona | Santry | F | East Cork AC | 01:24:09 | 01:24:10 |
| 38 | Jimmy | Ward | M45 | Galway City Harriers | 01:24:09 | 01:24:14 |
| 39 | John | Lynch | M40 | Roscommon | 01:24:18 | 01:24:18 |
| 40 | Stephen | Devereaux | M50 | Youghal AC | 01:24:46 | 01:24:48 |
| 41 | Damien | O'Brien | M40 | Watergrashill AC | 01:24:50 | 01:24:51 |
| 42 | David | Muldowney | M45 | East Cork AC | 01:24:55 | 01:24:55 |
| 43 | Fionan | O'Haodain | M40 | Midleton AC | 01:25:01 | 01:25:02 |
| 44 | Colin | Walsh | M40 | | 01:25:50 | 01:26:07 |
| 45 | Donal | Healy | M40 | | 01:26:14 | 01:26:18 |
| 46 | Neilus | Aherne | M60 | Midleton AC | 01:26:34 | 01:26:37 |
| 47 | Kealan | O'Connor | M40 | Grange Fermoy AC | 01:26:36 | 01:26:37 |
| 48 | Marco | Schneider | M35 | TUS Köln rrh | 01:26:43 | 01:26:45 |
| 49 | Trevor | Woodgate | M35 | | 01:26:44 | 01:26:48 |
| 50 | Vincent | O'Sullivan | M35 | Eagle AC | 01:26:47 | 01:26:51 |
| 51 | Neil | Kingston | M45 | | 01:26:50 | 01:26:52 |
| 52 | Tom | Fox | M50 | Eagle AC | 01:26:53 | 01:26:55 |
| 53 | Jason | Hurley | M | | 01:27:21 | 01:27:23 |
| 54 | Thomas | Barry | M35 | Youghal AC | 01:27:26 | 01:27:30 |
| 55 | Ian | Keys | M | Lagan Valley AC | 01:27:12 | 01:27:40 |
| 56 | Liam | Lyons | M35 | Clonakilty Road Runners | 01:27:37 | 01:27:42 |
| 57 | Michael | Tupper | M40 | | 01:27:42 | 01:27:47 |
| 58 | Damien | Geraghty | M | Sportsworld Running Club | 01:27:50 | 01:27:53 |
| 59 | Fintan | Keown | M | | 01:27:44 | 01:27:55 |
| 60 | Paul | O'Loughlin | M40 | Clonliffe | 01:27:55 | 01:27:57 |
| 61 | Diarmuid | O'Suilleabháin | M | Sportsworld Running Club | 01:28:15 | 01:28:17 |
| 62 | Kevin | Smith | M40 | Midleton AC | 01:28:15 | 01:28:22 |
| 63 | Graham | Forde | M35 | | 01:27:32 | 01:28:31 |
| 64 | Dave | Murphy | M35 | Watergrashill AC | 01:28:19 | 01:28:33 |
| 65 | Liam | Murphy | M40 | Mallow AC | 01:28:40 | 01:28:44 |
| 66 | Tom | Longan | M40 | West Waterford AC | 01:28:44 | 01:28:47 |
| 67 | Maebh | Fenton | F | Dooneen AC | 01:28:48 | 01:28:48 |
| 68 | Martin | O'Reilly | M40 | St Finbarrs AC | 01:28:51 | 01:28:53 |
| 69 | Roland | Bourke | M40 | | 01:28:58 | 01:29:08 |
| 70 | Neville | O'Connell | M40 | | 01:29:09 | 01:29:14 |
| 71 | Mags | Dempsey | F40 | Tougher AC | 01:28:58 | 01:29:16 |
| 72 | Piotr | Niziolek | M40 | | 01:29:07 | 01:29:19 |
| 73 | David | O'Mahony | M40 | Leevale | 01:29:22 | 01:29:24 |
| 74 | Patrick | O'Mahoney | M35 | | 01:28:58 | 01:29:29 |
| 75 | Timothy | Kelleher | M40 | | 01:29:23 | 01:29:30 |
| 76 | Raphael | Cabral | M | | 01:29:23 | 01:29:31 |
| 77 | Laurence | O'Connor | M | St Catherines AC | 01:29:23 | 01:29:32 |
| 78 | Brendan | O'Regan | M35 | | 01:29:20 | 01:29:34 |
| 79 | Sean | Allis | M40 | Clonakilty Road Runners | 01:29:31 | 01:29:37 |
| 80 | Alan | O'Brien | M35 | Eagle AC | 01:29:36 | 01:29:39 |
| 81 | Eamonn | Nagle | M40 | Mallow AC | 01:29:16 | 01:29:44 |
| 82 | Frank | Hill | M50 | Eagle AC | 01:29:40 | 01:29:44 |
| 83 | Alan | Grainger | M35 | | 01:29:25 | 01:29:47 |
| 84 | Richard | Murphy | M | | 01:29:46 | 01:29:50 |
| 85 | Shane | Kearney | M40 | | 01:29:48 | 01:29:55 |
Half-Marathon 90 to 1:45
| Pos | Forename | Surname | Cat | Club | Chip | Time |
| --- | --- | --- | --- | --- | --- | --- |
| 86 | Niall | O'Callaghan | M40 | Leevale | 01:29:58 | 01:30:01 |
| 87 | Sean | O'Keeffe | M35 | | 01:30:00 | 01:30:03 |
| 88 | Jamie | Fitzmaurice | M35 | | 01:30:06 | 01:30:18 |
| 89 | Kevin | Schell | M | Dashing Whippets - Boston | 01:30:02 | 01:30:20 |
| 90 | Donal | Dowling | M40 | Eagle AC | 01:30:32 | 01:30:37 |
| 91 | Michael | Linehan | M45 | St Finbarrs AC | 01:30:36 | 01:30:39 |
| 92 | Robert | Lynch | M | Leevale | 01:30:25 | 01:30:41 |
| 93 | James | Duggan | M | | 01:30:08 | 01:30:45 |
| 94 | Niamh | Cronin | F40 | St Finbarrs AC | 01:30:51 | 01:30:54 |
| 95 | Tim | Healy | M50 | | 01:31:01 | 01:31:06 |
| 96 | Bryan | Gallwey | M35 | Clonakilty Road Runners | 01:31:08 | 01:31:13 |
| 97 | Francis | Morrisson | M40 | Grange Fermoy AC | 01:31:00 | 01:31:14 |
| 98 | Trevor | Mason | M40 | West Waterford AC | 01:31:17 | 01:31:21 |
| 99 | Aileen | O'Shea | M | Cork County Council | 01:30:45 | 01:31:23 |
| 100 | Paul | O'Donnell | M40 | Dunboyne AC | 01:31:27 | 01:31:29 |
| 101 | John | O'Brien | M45 | Ballymore Cobh AC | 01:31:29 | 01:31:35 |
| 102 | Brendan | Coleman | M40 | Youghal AC | 01:31:40 | 01:31:43 |
| 103 | Robbie | Bannon | M45 | H.T.C. Happy Training Club | 01:31:06 | 01:31:52 |
| 104 | Richard | Cleary | M35 | | 01:31:52 | 01:31:58 |
| 105 | Ken | Ince | M | Watergrashill AC | 01:32:04 | 01:32:10 |
| 106 | Mary | O'Leary | F50 | FC Perlach | 01:32:08 | 01:32:12 |
| 107 | David | O'Mahony | M40 | | 01:32:15 | 01:32:15 |
| 108 | Gary | Walsh | M35 | Bweeng Trail Blazers | 01:32:18 | 01:32:30 |
| 109 | Declan | Grogan | M40 | Carrigaline AC | 01:32:30 | 01:32:32 |
| 110 | Orla | Crosbie | F50 | St Finbarrs AC | 01:32:29 | 01:32:32 |
| 111 | Valdinei | De Oliveira | M45 | | 01:32:37 | 01:32:41 |
| 112 | Keith | Cotter | M | | 01:32:32 | 01:32:43 |
| 113 | Pat | Costigan | M45 | St Catherines AC | 01:32:36 | 01:32:45 |
| 114 | Jim | O'Connor | M | | 01:32:02 | 01:32:45 |
| 115 | Derek | Vaughan | M40 | BMOH AC | 01:32:41 | 01:32:46 |
| 116 | Paul | Murphy | M | | 01:32:48 | 01:32:53 |
| 117 | Keith | O'Sullivan | M50 | Heineken Cork Running Club | 01:31:42 | 01:32:54 |
| 118 | Barrie | Kenny | M | | 01:32:49 | 01:32:57 |
| 119 | Sean | McAteer | M40 | | 01:32:59 | 01:33:05 |
| 120 | Peter | O'Sullivan | M40 | | 01:33:12 | 01:33:20 |
| 121 | Cian | O'Connor | M35 | | 01:33:07 | 01:33:21 |
| 122 | Mícheál | ó Draighneáin | M | | 01:32:59 | 01:33:21 |
| 122 | Jason | O'Connell | M45 | | 01:33:18 | 01:33:21 |
| 124 | Terence | Ryan | M40 | Leevale | 01:33:20 | 01:33:23 |
| 125 | Michael | Ryan | M50 | | 01:33:17 | 01:33:23 |
| 126 | Conor | Lucey | M | | 01:32:10 | 01:33:28 |
| 127 | Neil | Farrell | M35 | | 01:33:04 | 01:33:29 |
| 128 | Arthur | McCarthy | M40 | Cork Tri Club | 01:33:35 | 01:33:44 |
| 129 | Kevin | Fennessy | M40 | Watergrashill AC | 01:33:28 | 01:33:46 |
| 130 | Mike | Considine | M45 | | 01:33:33 | 01:33:51 |
| 131 | Tim | O'Leary | M50 | | 01:33:52 | 01:33:52 |
| 132 | Luke | McCarthy | M | | 01:33:54 | 01:33:55 |
| 133 | Michael | Higgins | M40 | | 01:32:44 | 01:33:58 |
| 134 | John | Twomey | M40 | Clonakilty Road Runners | 01:33:55 | 01:34:00 |
| 135 | Aidan | Duke | M40 | Kinsale Tri Club | 01:33:50 | 01:34:01 |
| 136 | Daire | O'Sullivan | M35 | Mallow AC | 01:33:57 | 01:34:03 |
| 137 | Aaron | Hogan | M | | 01:34:00 | 01:34:06 |
| 138 | Sean | O'Leary | M | | 01:33:58 | 01:34:07 |
| 139 | Jason | Crosbie | M | Eagle AC | 01:34:00 | 01:34:12 |
| 140 | Conan | O'Donova | M | Clonakilty Road Runners | 01:34:09 | 01:34:20 |
| 141 | Justin | Barry | M40 | | 01:34:19 | 01:34:25 |
| 142 | Eamonn | Doyle | M40 | Grange Fermoy AC | 01:34:14 | 01:34:28 |
| 143 | John | Mullins | M | | 01:34:12 | 01:34:31 |
| 144 | Michael | Rooney | M40 | TT Racers | 01:34:19 | 01:34:38 |
| 145 | Mark | Walsh | M55 | Midleton AC | 01:34:37 | 01:34:39 |
| 146 | Noreen | MacKey | F | Kilmurry Ibrickane AC | 01:34:46 | 01:34:49 |
| 147 | Hugh | Killen | M40 | | 01:34:28 | 01:34:52 |
| 148 | Franz | Hitzl | M60 | LCAV Jodl Packaging | 01:34:47 | 01:34:54 |
| 149 | Gavin | Roche | M35 | | 01:34:42 | 01:34:55 |
| 150 | Aidan | Collins | M35 | | 01:34:13 | 01:34:56 |
| 151 | Jack | McGregor | M45 | | 01:34:24 | 01:34:57 |
| 152 | Billy | Walsh | M55 | | 01:34:34 | 01:34:59 |
| 153 | John | Daly | M35 | | 01:34:58 | 01:35:01 |
| 154 | Anthony | O'Donovan | M40 | | 01:34:55 | 01:35:02 |
| 155 | Niall | Lawler | M | | 01:34:35 | 01:35:08 |
| 156 | Keith | O'Donoghue | M35 | | 01:35:04 | 01:35:10 |
| 157 | Kieran | Hennerty | M40 | | 01:35:08 | 01:35:10 |
| 158 | Brian | Murphy | M45 | Cobh Tri Club | 01:35:02 | 01:35:11 |
| 159 | Wesley | Bateman | M40 | | 01:35:01 | 01:35:12 |
| 160 | Bernard | O'Sullivan | M35 | | 01:35:12 | 01:35:15 |
| 161 | Mark | Grennan | M45 | | 01:35:05 | 01:35:17 |
| 162 | John | Lane | M | | 01:33:24 | 01:35:19 |
| 163 | Sarah | Hartnett | F | | 01:35:21 | 01:35:21 |
| 164 | Mark | Simmons | M | | 01:34:25 | 01:35:30 |
| 165 | Thomas | Morgan | M | | 01:35:33 | 01:35:35 |
| 166 | Donal | McCarthy | M35 | | 01:35:32 | 01:35:41 |
| 167 | Daniel | Conneely | M | St Finbarrs AC | 01:35:34 | 01:35:50 |
| 168 | Karl | Cogan | M35 | | 01:35:38 | 01:35:50 |
| 169 | Donal | Courtney | M35 | | 01:35:40 | 01:35:52 |
| 170 | Cathal | Daly | M40 | Mallow AC | 01:35:43 | 01:36:05 |
| 171 | Richard | Piotrowski | M70 | Eagle AC | 01:36:01 | 01:36:10 |
| 172 | Pearse | Barrett | M50 | Rosscarbery Steam Runners | 01:35:58 | 01:36:10 |
| 173 | Declan | Collins | M40 | | 01:35:33 | 01:36:13 |
| 174 | Frank | McQuaid | M50 | | 01:35:21 | 01:36:14 |
| 175 | Liborio | Lo Giudice | M35 | ASD LAVORATORI INTESA SANPAOLO | 01:35:50 | 01:36:24 |
| 176 | Andrew | Noble | M | DUB Runners Belfast | 01:35:20 | 01:36:25 |
| 177 | Late | entry | | | 01:35:20 | 01:36:35 |
| 178 | Craig | Donlon | M35 | | 01:36:04 | 01:36:42 |
| 179 | Brian | Murphy | M40 | | 01:36:44 | 01:36:53 |
| 180 | Linda | Kelly | F40 | | 01:36:46 | 01:36:57 |
| 181 | Tom | Hogan | M40 | West Waterford AC | 01:36:29 | 01:37:05 |
| 182 | Brendan | Walshe | M40 | Clonmel AC | 01:37:03 | 01:37:07 |
| 183 | Brian | Maher | M45 | Tougher AC | 01:36:56 | 01:37:08 |
| 184 | Andrew | Burns | M | St Finbarrs AC | 01:37:04 | 01:37:10 |
| 185 | Dj | O'Sullivan | M45 | Banteer | 01:37:07 | 01:37:24 |
| 186 | Martin | Lynch | M50 | Ballincollig AC | 01:37:18 | 01:37:25 |
| 187 | John | McCann | M60 | St Finbarrs AC | 01:37:18 | 01:37:28 |
| 188 | Noel | Drohan | M45 | West Waterford AC | 01:36:29 | 01:37:31 |
| 189 | David | Fitzgerald | M | | 01:37:16 | 01:37:37 |
| 190 | Tobias | Lehnhoff | M35 | Ballymore Cobh AC | 01:37:28 | 01:37:37 |
| 191 | Susan | McGrath | F40 | | 01:37:35 | 01:37:43 |
| 192 | David | Forde | M35 | | 01:37:38 | 01:37:45 |
| 193 | Conor | Nagle | M35 | | 01:37:32 | 01:37:47 |
| 194 | Denis | Buckley | M35 | | 01:37:49 | 01:37:59 |
| 194 | Jacques | Bona | M | | 01:37:44 | 01:37:59 |
| 196 | Dermot | Crean | M | | 01:37:07 | 01:38:06 |
| 197 | Anne | Wolfe | F45 | St Finbarrs AC | 01:38:04 | 01:38:06 |
| 198 | Gary | O'Connell | M35 | | 01:37:50 | 01:38:09 |
| 199 | Kevin | Mansfield | M | | 01:37:50 | 01:38:15 |
| 200 | Liam | McMahon | M | | 01:37:50 | 01:38:17 |
| 201 | Mike | Broderick | M45 | | 01:38:14 | 01:38:20 |
| 202 | Patrick | O'Carroll | M | | 01:38:14 | 01:38:25 |
| 203 | Mark | Lombard | M35 | Aghada RC | 01:37:32 | 01:38:27 |
| 204 | David | Hurley | M45 | | 01:38:14 | 01:38:29 |
| 205 | Louise | Long | F | Le cheile AC/ Garda ac | 01:38:19 | 01:38:32 |
| 206 | Colm | O'Reilly | M35 | | 01:38:20 | 01:38:32 |
| 207 | Peter | Cunningham | M35 | West Waterford AC | 01:37:30 | 01:38:33 |
| 208 | Michael | Minehane | M | | 01:38:25 | 01:38:41 |
| 209 | Eamonn | McCarthy | M | | 01:38:33 | 01:38:43 |
| 210 | Arnout | Goossens | M | | 01:38:38 | 01:38:45 |
| 211 | Anthony | O'Donovan | M40 | | 01:37:54 | 01:38:45 |
| 212 | John | Dollard | M40 | | 01:38:30 | 01:38:50 |
| 213 | Agata | Laskowska | F | | 01:37:30 | 01:38:51 |
| 214 | John | O'Sullivan | M50 | | 01:38:39 | 01:38:51 |
| 215 | Stan | Dvorsky | M40 | | 01:38:45 | 01:38:52 |
| 216 | Adrian | Fitzgerald | M45 | | 01:38:47 | 01:38:56 |
| 217 | Rory | O'Donoghue | M | | 01:37:57 | 01:39:01 |
| 218 | Cal | McCarthy | M35 | | 01:37:06 | 01:39:03 |
| 219 | Martin | Tobin | M50 | West Waterford AC | 01:38:47 | 01:39:06 |
| 220 | Colin | Moynihan | M | | 01:37:37 | 01:39:09 |
| 221 | Seamus | O'Suilleabhain | M60 | | 01:38:16 | 01:39:09 |
| 222 | Susan | Harte Barry | F35 | | 01:39:10 | 01:39:10 |
| 223 | Cian | O'Mahony | M35 | | 01:38:17 | 01:39:10 |
| 224 | Una | O'Brien | F | Rathfarnham AC | 01:38:52 | 01:39:10 |
| 225 | Bernard | Lynch | M45 | | 01:38:41 | 01:39:13 |
| 226 | Noel | Kissane | M35 | | 01:38:57 | 01:39:16 |
| 227 | Cathal | Twomey | M | Eagle AC | 01:39:11 | 01:39:20 |
| 228 | Maria | White | F40 | West Waterford AC | 01:38:50 | 01:39:26 |
| 229 | Kieran | Lynch | M35 | | 01:39:04 | 01:39:28 |
| 230 | Kevin | Butler | M35 | | 01:38:25 | 01:39:30 |
| 231 | Tim | O'Riordan | M50 | | 01:38:37 | 01:39:30 |
| 232 | Roy | Perrott | M40 | Orion Harriers | 01:39:14 | 01:39:31 |
| 233 | Kevin | Corbett | M | | 01:39:03 | 01:39:34 |
| 234 | Conor | Phelan | M50 | Carrigaline AC | 01:38:37 | 01:39:35 |
| 235 | Aidan | O'Riordan | M45 | | 01:38:31 | 01:39:35 |
| 236 | Denis | Sukhonin | M | | 01:39:19 | 01:39:38 |
| 237 | John | Whelan | M35 | | 01:39:07 | 01:39:39 |
| 238 | Andrew | Nolan | M45 | St Nicholas AC | 01:39:15 | 01:39:40 |
| 239 | Pedro | Rey Estrada | M35 | | 01:39:30 | 01:39:42 |
| 240 | Denis | O'Sullivan | M40 | | 01:39:04 | 01:39:43 |
| 241 | Daragh | O'Malley | M35 | | 01:39:25 | 01:39:43 |
| 241 | Keith | McCarthy | M40 | | 01:39:36 | 01:39:43 |
| 243 | Martin | Herlihy | M40 | Cork Mental Health A.C. | 01:38:54 | 01:39:44 |
| 244 | Denis | Davern | M50 | Galtee Runners | 01:38:53 | 01:39:45 |
| 245 | Dan | Collins | M40 | Mallow AC | 01:39:39 | 01:39:46 |
| 246 | Bernard | Corrigan | M45 | St Nicholas AC | 01:39:19 | 01:39:47 |
| 247 | Patrick | O'Mahony | M45 | | 01:39:30 | 01:39:50 |
| 248 | Brid | O'Neill | F35 | | 01:39:37 | 01:39:53 |
| 249 | Michael | Forde | M35 | Eagle AC | 01:39:01 | 01:39:53 |
| 250 | Aaron | Capon | M | | 01:39:49 | 01:39:54 |
| 251 | Stephen | O'Connell | M | | 01:39:46 | 01:39:54 |
| 252 | Jeff | Stuart | M | Owlettes | 01:36:56 | 01:39:54 |
| 253 | Theresa | Barnett | F55 | | 01:38:50 | 01:39:55 |
| 254 | Frank | O'Flaherty | M75 | | 01:39:57 | 01:39:57 |
| 255 | Richie | Fitzgerald | M45 | Wibbley Wobbley Wonders | 01:39:50 | 01:39:58 |
| 256 | Mark | Cogan | M40 | | 01:38:47 | 01:40:00 |
| 257 | Cathal | McCarthy | M35 | Bantry Athelics | 01:39:16 | 01:40:00 |
| 258 | Neil | Moynihan | M35 | Ballintotis Fit 4 Life | 01:39:54 | 01:40:06 |
| 259 | Brendan | O'Carroll | M35 | West Limerick | 01:39:45 | 01:40:06 |
| 260 | Colman | Kirby | M40 | Kinsale Tri Club | 01:39:16 | 01:40:16 |
| 261 | John | Russell | M35 | | 01:39:57 | 01:40:17 |
| 262 | Damien | O'Driscoll | M40 | | 01:39:58 | 01:40:19 |
| 263 | David | Gardiner | M35 | | 01:40:02 | 01:40:20 |
| 264 | Mary | Dennehy | F40 | | 01:40:21 | 01:40:21 |
| 265 | Connor | Mitchell | M | | 01:40:13 | 01:40:22 |
| 266 | John Paul | O'Sullivan | M35 | | 01:39:58 | 01:40:23 |
| 267 | Keith | Nolan | M40 | | 01:40:25 | 01:40:25 |
| 268 | Kieran | O'Neill | M40 | | 01:39:37 | 01:40:35 |
| 269 | Mark | Pyne | M40 | Grange Fermoy AC | 01:39:56 | 01:40:38 |
| 270 | Pauline | Grainger | F35 | Leevale | 01:40:12 | 01:40:39 |
| 271 | Ivan | Hayes | M40 | | 01:39:28 | 01:40:40 |
| 272 | Raymond | Walsh | M40 | | 01:40:05 | 01:40:41 |
| 273 | Dave | O'Connor | M | St Catherines AC | 01:39:36 | 01:40:44 |
| 274 | Glyn | Billinghurst | M45 | | 01:40:31 | 01:40:45 |
| 275 | Dave | O'Leary | M45 | St Finbarrs AC | 01:40:32 | 01:40:47 |
| 276 | Stephen | O'Sullivan | M | | 01:40:00 | 01:40:49 |
| 277 | Breda | Gaffney | F40 | | 01:40:36 | 01:40:49 |
| 278 | Joanne | O'Sullivan | F | | 01:40:11 | 01:40:53 |
| 279 | David | Mullins | M45 | Carraig na bhFear AC | 01:40:28 | 01:40:54 |
| 280 | Margaret | Healy | F45 | | 01:39:43 | 01:40:56 |
| 281 | Brian | O'Callaghan | M | | 01:40:47 | 01:41:00 |
| 282 | Paul | Foran | M35 | | 01:40:40 | 01:41:03 |
| 283 | Derek | Brunicardi | M40 | | 01:40:39 | 01:41:06 |
| 284 | Patrick | McFarlane | M | | 01:40:38 | 01:41:11 |
| 285 | Joann | Prior | F40 | Kinsale Tri Club | 01:40:31 | 01:41:16 |
| 286 | Aideen | Healy | F | | 01:40:38 | 01:41:17 |
| 287 | Karen | Bevan | F35 | Eagle AC | 01:40:22 | 01:41:18 |
| 288 | Late | entry | | | 01:40:30 | 01:41:28 |
| 289 | Colin | Horgan | M35 | | 01:41:07 | 01:41:32 |
| 290 | Kevin | O'Callaghan | M35 | Dromahane Road Runners | 01:40:44 | 01:41:34 |
| 291 | Sandra | Walsh | F45 | | 01:40:20 | 01:41:36 |
| 292 | Robert | Cahill | M | | 01:40:37 | 01:41:40 |
| 293 | Maurice | Nelligan | M | | 01:41:29 | 01:41:44 |
| 294 | Richard | Creagh | M35 | | 01:41:31 | 01:41:48 |
| 295 | Ger | O'Toole | M45 | | 01:40:33 | 01:41:50 |
| 296 | Fergal | Harte | M40 | | 01:40:27 | 01:41:58 |
| 297 | Tony | McGrath | M | | 01:41:50 | 01:42:01 |
| 298 | Liam | O'Mahony | M35 | | 01:41:39 | 01:42:02 |
| 299 | Marvin | Board | M35 | Carrigtwohil AC | 01:41:02 | 01:42:04 |
| 300 | Geraldine | Corcoran | F40 | Eagle AC | 01:41:06 | 01:42:05 |
| 301 | Gary | Neff | M40 | | 01:41:33 | 01:42:07 |
| 302 | Eoin | O'Connor | M | | 01:41:38 | 01:42:12 |
| 303 | Phil | Corcoran | M45 | | 01:41:02 | 01:42:12 |
| 304 | Brian | Tyrrell | M40 | Clonmel AC | 01:42:03 | 01:42:12 |
| 305 | Daniel | O'Callaghan | M55 | | 01:42:04 | 01:42:15 |
| 306 | Peadar | Forbes | M35 | Eagle AC | 01:42:13 | 01:42:20 |
| 307 | Cynthia | O'Neill | F40 | DSD AC | 01:42:20 | 01:42:26 |
| 308 | Trevor | Cotter | M35 | | 01:41:57 | 01:42:28 |
| 309 | David | Keeler | M35 | | 01:41:57 | 01:42:29 |
| 310 | Eoin | Harte | M | | 01:41:58 | 01:42:29 |
| 311 | Paul | Murphy | M45 | | 01:41:58 | 01:42:30 |
| 312 | Deirdre | Aherne | F35 | Midleton AC | 01:42:30 | 01:42:39 |
| 313 | Late | entry | | | 01:42:29 | 01:42:40 |
| 314 | Rachel | O'Sullivan | F | | 01:42:29 | 01:42:41 |
| 315 | Michael | Pratt | M55 | Grange Fermoy AC | 01:41:38 | 01:42:44 |
| 316 | Orla | Kelly | F35 | | 01:41:40 | 01:42:44 |
| 317 | Vanessa | Harragan | F35 | Swansea Harriers | 01:41:57 | 01:42:52 |
| 318 | Kieran | Kennedy | M35 | Cork Tri Club | 01:42:30 | 01:42:56 |
| 319 | Donagh | McHenry | M45 | | 01:42:20 | 01:42:58 |
| 320 | Alan | Murray | M | | 01:42:26 | 01:42:58 |
| 321 | Helen | O'Sullivan | F | Bantry AC | 01:42:44 | 01:43:00 |
| 322 | Mark | Wallace | M35 | MSD Brinny | 01:42:14 | 01:43:02 |
| 323 | Lisa | Madden | F | | 01:41:54 | 01:43:05 |
| 324 | éamonn | ó Caoimh | M35 | | 01:43:01 | 01:43:05 |
| 325 | Liam | Murray | M | | 01:42:13 | 01:43:06 |
| 326 | Paul | Noonan | M50 | Carraig na bhFear AC | 01:42:40 | 01:43:07 |
| 327 | Darragh | Wiley | M45 | Mallow AC | 01:42:43 | 01:43:08 |
| 328 | Noel | Murphy | M40 | | 01:42:53 | 01:43:08 |
| 329 | Oliver | Mullane | M45 | | 01:42:25 | 01:43:10 |
| 330 | Denise | McSweeney | F40 | Donoughmore AC | 01:41:56 | 01:43:11 |
| 331 | Thomas | McElligott | M35 | Kerry Crusaders | 01:42:11 | 01:43:11 |
| 332 | Tony | Kelly | M | | 01:42:25 | 01:43:13 |
| 333 | Olan | Hayes | M | | 01:42:02 | 01:43:14 |
| 334 | Declan | Clancy | M | Watergrashill AC | 01:42:17 | 01:43:18 |
| 335 | Deirdre | O'Leary | F35 | North Cork AC | 01:42:26 | 01:43:20 |
| 336 | Philip | White | M35 | Fota | 01:42:10 | 01:43:22 |
| 337 | Cyril | Desmond | M40 | | 01:42:12 | 01:43:23 |
| 338 | Stephen | Power | M | St Finbarrs AC | 01:42:29 | 01:43:24 |
| 339 | Dan | Kennedy | M60 | St Finbarrs AC | 01:43:11 | 01:43:25 |
| 340 | Catriona | O'Sullivan | F40 | UCC Staff AC | 01:42:52 | 01:43:26 |
| 341 | John | O'Connor | M | | 01:43:08 | 01:43:31 |
| 342 | Laurence | Kenrick | M | | 01:43:02 | 01:43:32 |
| 343 | Will | Daly | M | St Nicholas AC | 01:42:27 | 01:43:32 |
| 344 | Paul | Hitz | M35 | | 01:42:38 | 01:43:36 |
| 345 | Tony | McSweeney | M35 | Watergrashill AC | 01:42:58 | 01:43:37 |
| 346 | Helen | O'Callaghan | F40 | Riverstick/Kinsale | 01:42:58 | 01:43:42 |
| 347 | Shane | Meyler | M40 | Ballymore Cobh AC | 01:43:35 | 01:43:46 |
| 348 | Anna | Erfurth | F35 | Carrigtwohil AC | 01:42:43 | 01:43:47 |
| 349 | Declan | Dunne | M40 | | 01:43:17 | 01:43:54 |
| 350 | Tricia | Wilhelm | F35 | | 01:43:26 | 01:43:55 |
| 351 | Rob | Hawkins | M40 | Cork Tri Club | 01:42:53 | 01:43:58 |
| 352 | David | Whittle | M35 | | 01:43:26 | 01:44:02 |
| 353 | Kieran | Sheehan | M | | 01:42:56 | 01:44:05 |
| 354 | Treacy | Pio | M40 | | 01:43:08 | 01:44:06 |
| 355 | Diarmuid | McCarthy | M35 | | 01:43:42 | 01:44:07 |
| 356 | Liam | Vaughan | M50 | | 01:44:04 | 01:44:08 |
| 357 | Michael | Wall | M50 | | 01:43:47 | 01:44:08 |
| 358 | Denis | Merritt | M45 | Mallow AC | 01:43:08 | 01:44:12 |
| 359 | June | O'Shea | F35 | | 01:43:57 | 01:44:16 |
| 360 | Late | entry | | | 01:43:13 | 01:44:17 |
| 361 | Timothy | O'Callaghan | M | | 01:43:18 | 01:44:18 |
| 362 | Gregg | Moore | M45 | Eagle AC | 01:43:21 | 01:44:19 |
| 363 | Mary | MacNamara | F | | 01:42:27 | 01:44:20 |
| 364 | David | McCann | M40 | Eagle AC | 01:43:32 | 01:44:21 |
| 365 | Paul | Hnnon | M40 | | 01:44:00 | 01:44:29 |
| 366 | Aoife | Kelly | F | | 01:43:11 | 01:44:30 |
| 367 | Mairead | Burns | F35 | | 01:44:11 | 01:44:32 |
| 368 | Marjorie | Lynch | F | Togher AC | 01:44:21 | 01:44:33 |
| 369 | Colin | Cronin | M35 | | 01:43:28 | 01:44:33 |
| 370 | Lynn | O'Leary | F | Watergrashill AC | 01:43:33 | 01:44:34 |
| 371 | Mari | Burke | F35 | Bandon AC | 01:44:11 | 01:44:34 |
| 372 | David | Desmond | M40 | | 01:43:42 | 01:44:35 |
| 373 | Leonard | O'Sullivan | M40 | Watergrashill AC | 01:43:38 | 01:44:39 |
| 374 | Colm | Forde | M40 | | 01:43:48 | 01:44:41 |
| 375 | Shirley | Twomey | F40 | Togher AC | 01:44:17 | 01:44:41 |
| 376 | Dermot | Hartigan | M45 | | 01:44:01 | 01:44:42 |
| 377 | James | Walsh | M35 | | 01:44:40 | 01:44:45 |
| 378 | Michael | Madden | M | | 01:43:02 | 01:44:46 |
| 379 | Aidan | Cahill | M | | 01:44:41 | 01:44:48 |
| 380 | Willie | Cahill | M55 | | 01:44:48 | 01:44:49 |
| 381 | Seamus | Nallen | M40 | | 01:44:27 | 01:44:49 |
| 382 | Mark | Nee | M40 | | 01:44:26 | 01:44:49 |
| 383 | Jason | Crowley | M35 | | 01:44:06 | 01:44:50 |
| 384 | Willie | Cody | M45 | Grange Fermoy AC | 01:44:37 | 01:44:51 |
| 385 | Dave | Prendergast | M40 | | 01:44:27 | 01:44:51 |
| 386 | Mark | Bolster | M40 | | 01:43:51 | 01:44:53 |
| 387 | St John | O'Connor | M40 | | 01:44:35 | 01:44:59 |
Half-Marathon

1:45 to 2 Hours
| Pos | Forename | Surname | Cat | Club | Chip | Time |
| --- | --- | --- | --- | --- | --- | --- |
| 388 | Joe | Martin-Sullivan | M55 | | 01:44:45 | 01:45:00 |
| 389 | Joe | O'Donoghue | M40 | | 01:44:45 | 01:45:01 |
| 390 | James | Wrenn | M40 | | 01:44:32 | 01:45:03 |
| 391 | Liam | Daly | M40 | | 01:44:32 | 01:45:03 |
| 392 | Donal | O'Brien | M65 | St Nicholas AC | 01:44:03 | 01:45:07 |
| 393 | Vincent | Coller | M | Vincent Coller | 01:43:48 | 01:45:11 |
| 394 | Santiago | Gil | M40 | | 01:44:47 | 01:45:12 |
| 394 | Rory | O'Connor | M | | 01:44:17 | 01:45:12 |
| 396 | Karolyn | Feely | F35 | | 01:43:57 | 01:45:12 |
| 397 | Darren | Whelton | M35 | | 01:44:48 | 01:45:13 |
| 398 | Peter | O'Rourke | M | | 01:43:49 | 01:45:15 |
| 399 | Denis | Healy | M | | 01:44:14 | 01:45:17 |
| 400 | Patrick | Ahern | M | | 01:43:56 | 01:45:17 |
| 401 | Robert | Davies | M45 | | 01:44:00 | 01:45:18 |
| 402 | Elizabeth Ann | Ryan | F40 | | 01:44:36 | 01:45:19 |
| 403 | Martin | McCarthy | M40 | | 01:44:20 | 01:45:26 |
| 404 | Esther | Murphy | F40 | Midleton AC | 01:44:06 | 01:45:26 |
| 404 | Gearoid | Morley | M35 | Midleton AC | 01:45:07 | 01:45:26 |
| 406 | Conor | Jones | M | | 01:44:47 | 01:45:29 |
| 407 | Pat | Griffin | M45 | Clonakilty Road Runners | 01:45:02 | 01:45:34 |
| 408 | Tom | Butler | M55 | | 01:45:10 | 01:45:35 |
| 409 | Margaret | Jones | F45 | Midleton AC | 01:44:31 | 01:45:35 |
| 410 | Pat | Carolan | M55 | | 01:45:35 | 01:45:35 |
| 411 | Tony | O'Sullivan | M35 | | 01:44:49 | 01:45:35 |
| 412 | Sean | Cooney | M45 | | 01:45:10 | 01:45:38 |
| 413 | Alan | Mahy | M35 | | 01:45:04 | 01:45:41 |
| 414 | Teresa | O'Connor | F40 | Dundrum ac | 01:44:37 | 01:45:41 |
| 415 | Sean | Sheehan | M40 | | 01:45:18 | 01:45:42 |
| 416 | Miklos | Szoke | M | | 01:45:11 | 01:45:47 |
| 417 | Gerard | Galvin | M | | 01:45:42 | 01:45:51 |
| 418 | Remi | Alex | M | | 01:44:58 | 01:45:52 |
| 419 | Barry | Kelly | M | | 01:44:46 | 01:45:53 |
| 420 | Amy | Newman | F35 | Eagle AC | 01:45:20 | 01:45:57 |
| 421 | Mary | Buckley | F50 | | 01:45:46 | 01:46:00 |
| 422 | Patrick | Coughlan | M | | 01:45:10 | 01:46:02 |
| 423 | Aidan | Crowley | M | Bweeng Trail Blazers | 01:45:10 | 01:46:04 |
| 424 | Dan | O'Connell | M35 | Rosscarbery Steam Runners | 01:45:53 | 01:46:04 |
| 425 | Joseph | Power | M60 | | 01:45:48 | 01:46:07 |
| 426 | Ronan | Gough | M | | 01:44:49 | 01:46:08 |
| 427 | Priscilla | French | F | | 01:44:19 | 01:46:10 |
| 428 | Vincent | Molumby | M | | 01:45:52 | 01:46:12 |
| 429 | Fiona | Meade | F35 | | 01:44:46 | 01:46:13 |
| 430 | Sean | Collins | M45 | | 01:45:51 | 01:46:15 |
| 431 | Oliver | Kelleher | M35 | Heineken Cork Running Club | 01:45:13 | 01:46:16 |
| 432 | Clare | McDonnell | F | | 01:46:15 | 01:46:24 |
| 433 | Diane | Duffy | F35 | Kinsale Tri Club | 01:45:42 | 01:46:27 |
| 434 | Keith | Buckley | M35 | Grange Fermoy AC | 01:45:21 | 01:46:28 |
| 435 | Eric | Foley | M35 | Eagle AC | 01:45:56 | 01:46:32 |
| 436 | Gearoid | Griffin | M | | 01:42:03 | 01:46:32 |
| 437 | Tom | Weafer | M45 | | 01:46:02 | 01:46:35 |
| 438 | Micheal | O'Brien | M35 | Aghada RC | 01:45:34 | 01:46:35 |
| 439 | Eugene | Collins | M40 | | 01:44:58 | 01:46:36 |
| 440 | Deirdre | McCrae | F35 | | 01:45:44 | 01:46:44 |
| 441 | Steven | Kelly | M35 | | 01:45:51 | 01:46:44 |
| 442 | Gavin | Somers | M35 | | 01:45:12 | 01:46:48 |
| 443 | Roberto | Perez | M40 | Ballincollig AC | 01:46:17 | 01:46:50 |
| 444 | Anita | Murphy | F35 | St Finbarrs AC | 01:46:03 | 01:46:51 |
| 445 | Lorna | Quigley | F35 | | 01:44:54 | 01:46:55 |
| 446 | Liam | Nulty | M | | 01:45:59 | 01:46:55 |
| 447 | Alexey | Bozhor | M | | 01:45:25 | 01:46:57 |
| 448 | Ryan | O'Neill | M35 | | 01:46:14 | 01:46:57 |
| 449 | Maeve | Cotter | F35 | Eagle AC | 01:45:51 | 01:46:58 |
| 450 | Jeff | Hoffman | M50 | | 01:46:29 | 01:46:59 |
| 451 | Peter | Ruane | M | | 01:45:29 | 01:46:59 |
| 452 | Claire | Fitzgerald | F40 | Midleton AC | 01:46:50 | 01:47:01 |
| 453 | Tara | Cunningham | F | | 01:46:26 | 01:47:03 |
| 454 | Shay | O'Donovan | M40 | | 01:45:48 | 01:47:04 |
| 455 | Paul | Mitchell | M40 | Ardmore Road Runners | 01:46:13 | 01:47:08 |
| 456 | Joseph | O'Shea | M | | 01:46:02 | 01:47:10 |
| 457 | Kevin | Murphy | M | | 01:45:45 | 01:47:14 |
| 458 | Kieran | Walsh | M35 | The New Roadrunners | 01:46:43 | 01:47:15 |
| 459 | Tony | Cummins | M35 | | 01:44:21 | 01:47:18 |
| 460 | Dan | Moynihan | M45 | | 01:45:51 | 01:47:22 |
| 461 | Andrew | Shelling | M40 | | 01:44:49 | 01:47:30 |
| 462 | Niall | Maloney | F35 | | 01:46:57 | 01:47:32 |
| 463 | Maura | Hughes | F40 | | 01:47:17 | 01:47:32 |
| 464 | Patrick | Daly | M35 | Mallow AC | 01:47:08 | 01:47:34 |
| 465 | Fitch | Adrian | M50 | Mallow AC | 01:47:11 | 01:47:36 |
| 466 | Sam | Moursy | M45 | Eli Lilly | 01:46:26 | 01:47:37 |
| 467 | Mary | Carey | F | Mallow AC | 01:47:12 | 01:47:37 |
| 468 | James | Mitchell | M50 | | 01:46:26 | 01:47:38 |
| 469 | Pat | Walsh | M45 | Clonmel AC | 01:47:09 | 01:47:38 |
| 470 | Patricia | Murphy | F40 | | 01:46:23 | 01:47:40 |
| 471 | John | Drislane | M | St Nicholas AC | 01:46:35 | 01:47:44 |
| 472 | Damien | Horgan | M35 | | 01:46:12 | 01:47:46 |
| 473 | Roland | Hitzl | M40 | | 01:47:41 | 01:47:48 |
| 474 | Carol | Fielding | F35 | Carrigtwohil AC | 01:46:40 | 01:47:49 |
| 475 | Sinead | Noonan | F40 | St Finbarrs AC | 01:47:35 | 01:47:51 |
| 476 | Kevin | Doyle | M45 | Grange Fermoy AC | 01:46:45 | 01:47:52 |
| 477 | David | Weddle | M35 | | 01:47:16 | 01:47:56 |
| 478 | Stephen | Murphy | M | | 01:47:04 | 01:47:58 |
| 479 | Robert | McGivern | M | | 01:47:40 | 01:48:00 |
| 480 | Patrick | Maughan | M | | 01:45:05 | 01:48:00 |
| 481 | Octavio | Hernandez | M45 | Metro St. Brigid's | 01:46:37 | 01:48:01 |
| 482 | Bertie | Troy | M40 | | 01:47:34 | 01:48:02 |
| 483 | Karina | Moloney | F40 | | 01:47:10 | 01:48:02 |
| 484 | Marion | Alifat | F | | 01:47:57 | 01:48:02 |
| 485 | Philip | O'Neill | M40 | Irish Life Running Club | 01:47:18 | 01:48:03 |
| 486 | John | Tierney | M45 | | 01:47:50 | 01:48:03 |
| 487 | Ryan | Downey | M | | 01:47:06 | 01:48:04 |
| 488 | Aleks | Kapsali | M40 | | 01:48:05 | 01:48:08 |
| 489 | Derek | Collins | M45 | | 01:47:21 | 01:48:09 |
| 490 | Michael | Connern | M35 | | 01:47:15 | 01:48:09 |
| 491 | Joe | Hester | M | | 01:47:08 | 01:48:10 |
| 492 | Ashley | Wood | M | | 01:47:11 | 01:48:11 |
| 493 | Kieran | Nolan | M40 | | 01:46:54 | 01:48:15 |
| 494 | Thomas | Ryan | M40 | | 01:47:39 | 01:48:17 |
| 495 | Ray | Foley | M35 | Fota | 01:47:05 | 01:48:20 |
| 496 | David | Halloran | M55 | | 01:47:01 | 01:48:22 |
| 497 | Dave | MacSweeney | M40 | | 01:47:02 | 01:48:22 |
| 498 | Cian | Dunne | M | | 01:45:48 | 01:48:26 |
| 499 | Johan | Supie | M | | 01:47:45 | 01:48:26 |
| 500 | Simon | Jenkinson | M | | 01:48:03 | 01:48:30 |
| 501 | Cormac | Barry | M40 | | 01:47:07 | 01:48:35 |
| 502 | Tom | Hannon | M55 | | 01:48:24 | 01:48:37 |
| 503 | Sean | Gleeson | M35 | | 01:47:23 | 01:48:40 |
| 504 | Owen | Sheehan | M35 | | 01:47:34 | 01:48:41 |
| 505 | Shane | O'Leary | M40 | | 01:47:49 | 01:48:42 |
| 506 | Dave | O'Donovan | M35 | | 01:47:21 | 01:48:43 |
| 507 | Billy | Cantillon | M50 | | 01:48:10 | 01:48:43 |
| 508 | Alvaro Miguelena | Udi | M | | 01:47:49 | 01:48:48 |
| 509 | David | Sohun | M | Grange Fermoy AC | 01:48:35 | 01:48:49 |
| 510 | Michael | O'Sullivan | M35 | | 01:48:15 | 01:48:49 |
| 511 | Ita | Kirwan | F45 | | 01:47:09 | 01:48:50 |
| 512 | Orla | Nolan | F45 | Dromahane Road Runners | 01:48:22 | 01:48:54 |
| 513 | Wesley | Martin | M | | 01:47:49 | 01:48:56 |
| 514 | Leah | McDonnell | F | | 01:47:43 | 01:49:01 |
| 515 | Tiernan | Hourihan | M | | 01:48:39 | 01:49:02 |
| 516 | Aidan | Fitzsimons | M45 | | 01:46:52 | 01:49:05 |
| 517 | Dermott | McMorrough | M | | 01:47:41 | 01:49:09 |
| 518 | Fiachra | Leahy | M | | 01:47:30 | 01:49:15 |
| 519 | John | Maher | M35 | Grange Fermoy AC | 01:48:09 | 01:49:16 |
| 520 | Christina | Kenneally | F35 | | 01:45:36 | 01:49:16 |
| 521 | Edmund | Manning | M35 | | 01:47:01 | 01:49:17 |
| 522 | Cian | Cahalane | M | | 01:47:41 | 01:49:18 |
| 523 | Therese | Byrne | F35 | | 01:48:29 | 01:49:31 |
| 524 | Sandra | Hickson | F35 | St Finbarrs AC | 01:49:21 | 01:49:36 |
| 525 | Simon | Davies | M40 | Ballintotis Fit 4 Life | 01:48:58 | 01:49:43 |
| 526 | Michael | Noonan | M35 | Eagle AC | 01:49:18 | 01:49:44 |
| 527 | John | Longan | M | | 01:48:44 | 01:49:45 |
| 528 | Ronan | Foy | M35 | Cork Tri Club | 01:48:25 | 01:49:46 |
| 529 | Norleen | Kenny | F35 | | 01:48:42 | 01:49:47 |
| 530 | Neil | O'Sullivan | M40 | | 01:48:20 | 01:49:48 |
| 531 | Robert | Hobbs | M | | 01:49:19 | 01:49:48 |
| 532 | Robert | Marks | M35 | | 01:48:58 | 01:49:49 |
| 533 | Mannie | Morgan | M45 | | 01:48:46 | 01:49:50 |
| 534 | Louise | O'Shea | F40 | | 01:48:18 | 01:49:52 |
| 535 | Eamonn | Carroll | M50 | St Finbarrs AC | 01:48:11 | 01:49:52 |
| 536 | Damien | Higgins | M | Gaelic Sports Club Lux | 01:48:19 | 01:49:57 |
| 537 | Catherine | Creedon | F45 | | 01:48:47 | 01:49:58 |
| 538 | Paul | Corcoran | M45 | | 01:48:44 | 01:49:58 |
| 539 | Denis | Riley | M | | 01:45:46 | 01:49:58 |
| 540 | Brian | Leahy | M | | 01:48:51 | 01:50:02 |
| 541 | Donncha | O'Sullivan | M40 | | 01:49:51 | 01:50:03 |
| 542 | Michelle | O'Donnell | F35 | Clonakilty Road Runners | 01:48:12 | 01:50:05 |
| 543 | Peter | Cunningham | M35 | | 01:48:27 | 01:50:07 |
| 544 | Barry | Druhan | M | | 01:49:06 | 01:50:09 |
| 545 | Nigel | Lucas | M35 | Leevale | 01:47:33 | 01:50:09 |
| 546 | Shane | Fitzgerald Foley | M35 | Midleton AC | 01:47:33 | 01:50:10 |
| 547 | Andrew | Geaney | M60 | APPLE | 01:48:41 | 01:50:10 |
| 548 | Derry | Lordan | M | Tougher AC | 01:48:26 | 01:50:10 |
| 549 | Late | entry | | | 01:45:59 | 01:50:11 |
| 550 | Late | entry | | | 01:49:02 | 01:50:14 |
| 550 | Norah | McCarthy | F | | 01:49:02 | 01:50:14 |
| 552 | Trevor | Kavanagh | M40 | | 01:48:56 | 01:50:15 |
| 553 | Gerard | Rafferty | M | | 01:48:34 | 01:50:15 |
| 554 | Colm | Harrigan | M45 | Newbridge A.C. | 01:48:21 | 01:50:15 |
| 555 | Tomasz | Piwonski | M40 | | 01:48:32 | 01:50:17 |
| 556 | Daniel | Saunders | M35 | | 01:49:26 | 01:50:19 |
| 557 | Joy | Barry | F35 | | 01:49:31 | 01:50:19 |
| 558 | Shane | O'Flynn | M40 | | 01:48:53 | 01:50:20 |
| 559 | Tadgh | Moynihan | M40 | | 01:48:38 | 01:50:21 |
| 560 | Jerry | Buckley | M | | 01:49:47 | 01:50:22 |
| 561 | Eamonn | Fitzgerald | M40 | | 01:49:02 | 01:50:23 |
| 562 | Amy | McCarthy | F | | 01:49:17 | 01:50:23 |
| 563 | Shane | Walsh | M | | 01:48:54 | 01:50:23 |
| 564 | Padraig | O'Regan | M35 | | 01:48:26 | 01:50:24 |
| 565 | Philip | Gillivan | M50 | | 01:50:03 | 01:50:24 |
| 566 | Drew | Rodriguez | M50 | | 01:49:54 | 01:50:25 |
| 567 | Colin | Garde | M | Midleton AC | 01:48:41 | 01:50:26 |
| 568 | Suzanne | Twomey | F35 | | 01:48:59 | 01:50:28 |
| 569 | Gavin | O'Connell | M | | 01:49:01 | 01:50:29 |
| 570 | Charles | Russell | M40 | | 01:50:06 | 01:50:30 |
| 571 | Valerie | Neville | F35 | | 01:49:04 | 01:50:32 |
| 572 | Bryan | Flynn | M | Watergrashill AC | 01:49:33 | 01:50:33 |
| 573 | Pat | Buckley | M40 | | 01:50:23 | 01:50:34 |
| 574 | Aoife | Gardner | F35 | Bandon Fit 4 Life | 01:49:01 | 01:50:34 |
| 575 | Cormac | Gebruers | M45 | | 01:50:06 | 01:50:36 |
| 576 | Ciaran | Comerford | M40 | | 01:49:11 | 01:50:37 |
| 577 | Daniel | Weber | M | | 01:49:56 | 01:50:37 |
| 578 | Brendan | McCarthy | M35 | | 01:50:03 | 01:50:37 |
| 579 | Liam David | Keane | M | Dromahane Road Runners | 01:49:49 | 01:50:39 |
| 579 | Mark | Walsh | M | | 01:49:24 | 01:50:39 |
| 579 | Laura | Kind | F | | 01:49:15 | 01:50:39 |
| 582 | Margaret | Foley | F | | 01:49:26 | 01:50:39 |
| 583 | Alan | Crowley | M50 | | 01:50:32 | 01:50:42 |
| 584 | Laurence | O'Callaghan | M40 | | 01:49:12 | 01:50:42 |
| 585 | Avril | Crowley | F40 | | 01:48:43 | 01:50:44 |
| 586 | Raymond | Barrow | M35 | Mallow AC | 01:49:15 | 01:50:44 |
| 587 | Patrick | Cooney | M45 | | 01:49:20 | 01:50:46 |
| 588 | Adam | Doyle | M | Cork Tri Club | 01:49:22 | 01:50:47 |
| 589 | Noel | Horgan | M40 | Ballintotis Fit 4 Life | 01:50:05 | 01:50:51 |
| 590 | Pio | Fenton | M35 | | 01:48:55 | 01:50:52 |
| 591 | Kathy | Bradford | F45 | St Finbarrs AC | 01:49:48 | 01:50:54 |
| 592 | Michal | Ziemnicki | M | | 01:50:36 | 01:50:57 |
| 593 | Sarah | O'Riordan | F40 | | 01:49:47 | 01:50:58 |
| 594 | Andrew | Godsil | M | | 01:50:04 | 01:50:59 |
| 595 | John | Desmond | M50 | Eagle AC | 01:49:34 | 01:50:59 |
| 596 | Patrick | McGrath | M | | 01:48:25 | 01:51:04 |
| 597 | Marie | Lyons | F40 | | 01:49:51 | 01:51:07 |
| 598 | Guillermo | Espinosa Del Rio | M45 | | 01:50:03 | 01:51:09 |
| 599 | Catriona | Lee | F35 | West Waterford AC | 01:50:39 | 01:51:12 |
| 600 | Brian | Newman | M40 | Bweeng Trail Blazers | 01:49:55 | 01:51:13 |
| 601 | Boris | Printschitz | M35 | | 01:50:34 | 01:51:14 |
| 602 | Nina | Printschitz | F | | 01:50:38 | 01:51:17 |
| 603 | Thomas | O'Sullivan | M | | 01:50:12 | 01:51:19 |
| 604 | Jim | Murphy | M35 | Kildorrery Harriers | 01:50:41 | 01:51:20 |
| 605 | David | McMahon | M | | 01:49:44 | 01:51:21 |
| 606 | Ruairi | Treacy | M | | 01:49:25 | 01:51:21 |
| 607 | John | McCarthy | M65 | | 01:50:55 | 01:51:23 |
| 608 | James | Kelleher | M35 | | 01:49:45 | 01:51:27 |
| 608 | Edward | Cooney | M50 | | 01:50:59 | 01:51:27 |
| 610 | Fergal | Abernethy | M45 | | 01:50:31 | 01:51:28 |
| 611 | Ronan | O'Sullivan | M | | 01:50:35 | 01:51:31 |
| 612 | Dermot | O'Sullivan | M40 | | 01:49:59 | 01:51:32 |
| 613 | Leandro | Justo | M35 | Saude & Performance | 01:51:30 | 01:51:36 |
| 614 | Late | entry | | | 01:50:22 | 01:51:36 |
| 615 | Alan | Murray | M | Merck | 01:50:26 | 01:51:38 |
| 616 | Marie | Fitzgerald | F35 | | 01:50:13 | 01:51:40 |
| 617 | Sandra | Moore | F40 | West Waterford AC | 01:50:34 | 01:51:40 |
| 618 | Marcel | Schweizer | M40 | | 01:49:36 | 01:51:42 |
| 619 | Susan | Lyne | F40 | | 01:50:53 | 01:51:42 |
| 620 | Sean | O'Riordan | M50 | | 01:50:26 | 01:51:43 |
| 621 | Aidan | Ryan | M35 | | 01:51:36 | 01:51:44 |
| 622 | Jason | O'Mahony | M35 | DELL EMC | 01:50:51 | 01:51:45 |
| 623 | Aideen | O'Mahony | F | | 01:49:43 | 01:51:49 |
| 624 | David | Hicks | M35 | | 01:51:51 | 01:51:51 |
| 625 | Colin | O'Brien | M40 | | 01:50:47 | 01:51:54 |
| 626 | Darius | Gudonis | M | | 01:50:08 | 01:51:55 |
| 627 | Richard | Power | M40 | Midleton AC | 01:50:22 | 01:51:55 |
| 628 | Cliona | Hurley | F40 | Carraig na bhFear AC | 01:51:38 | 01:51:57 |
| 629 | Bryan | O'Rahelly | M | | 01:49:22 | 01:51:57 |
| 630 | Craig | Quinlan | M | | 01:49:22 | 01:51:58 |
| 631 | James | Forrest | M35 | Watergrashill AC | 01:50:41 | 01:51:59 |
| 632 | Anthony | King | M70 | St Cocas | 01:50:49 | 01:52:02 |
| 633 | Diarmuid | Cunningham | M | | 01:49:17 | 01:52:04 |
| 634 | John | McDonnell | M35 | Cork Tri Club | 01:50:37 | 01:52:06 |
| 635 | Dermot | Gavin | M50 | | 01:50:42 | 01:52:08 |
| 636 | Neil | Crowley | M45 | | 01:50:54 | 01:52:09 |
| 637 | Paul | Conway | M45 | | 01:50:13 | 01:52:10 |
| 638 | Graham | Quin | M45 | | 01:51:07 | 01:52:12 |
| 639 | Gunilla | Bjorksioo | F45 | | 01:51:55 | 01:52:13 |
| 639 | Nicola | Doherty | F | ARMY | 01:50:47 | 01:52:13 |
| 641 | Ken | Murphy | M40 | | 01:50:14 | 01:52:15 |
| 642 | Michael | Buckley | M | | 01:51:53 | 01:52:21 |
| 643 | Michelle | Cunningham | F35 | West Waterford AC | 01:50:23 | 01:52:22 |
| 644 | Pat | Murphy | M50 | | 01:52:22 | 01:52:23 |
| 644 | Donncha | Moynihan | M40 | | 01:51:13 | 01:52:23 |
| 646 | Ray | Clarke | M50 | | 01:52:24 | 01:52:24 |
| 647 | Rose | Bartley | F40 | | 01:50:38 | 01:52:25 |
| 648 | Scott | Chapman | M | | 01:49:56 | 01:52:25 |
| 649 | Oana | Istrate | F | | 01:51:19 | 01:52:26 |
| 650 | Philip | Tett | M50 | | 01:51:14 | 01:52:27 |
| 651 | Leona | Browne | F | Wibbley Wobbley Wonders | 01:51:36 | 01:52:28 |
| 652 | Redmond | Fitzgerald | M40 | | 01:51:03 | 01:52:30 |
| 653 | Magdalena | Rozdzialik | F | | 01:51:33 | 01:52:31 |
| 654 | James | Fogarty | M40 | | 01:50:41 | 01:52:34 |
| 655 | Liam | Costin | M45 | West Waterford AC | 01:51:15 | 01:52:38 |
| 656 | Marco | Allemann | M | | 01:50:46 | 01:52:39 |
| 657 | Declan | O'Sullivan | M40 | | 01:51:29 | 01:52:39 |
| 658 | Peter | Herlihy | M35 | | 01:51:37 | 01:52:40 |
| 659 | Sean | Branagh | M40 | | 01:50:33 | 01:52:41 |
| 660 | Conor | Buckley | M | | 01:50:56 | 01:52:42 |
| 661 | John | McCarthy | M35 | Eagle AC | 01:51:17 | 01:52:43 |
| 662 | Joseph | O'Brien | M | | 01:51:36 | 01:52:43 |
| 663 | Seán | O'Brien | M50 | | 01:51:17 | 01:52:44 |
| 664 | Andrew | Cahill | M | | 01:51:37 | 01:52:47 |
| 664 | Annette | Hayes | F | | 01:51:27 | 01:52:47 |
| 666 | Deirdre | Duggan | F40 | | 01:51:18 | 01:52:48 |
| 667 | James | Gallagher | M | | 01:52:32 | 01:52:49 |
| 668 | Cathy | Dalton | F | | 01:50:50 | 01:52:51 |
| 669 | Niamh | O'Regan | F | Youghal AC | 01:51:04 | 01:52:52 |
| 670 | Declan | Murray | M | | 01:52:25 | 01:52:53 |
| 671 | Cormac | Murphy | M | | 01:51:53 | 01:53:02 |
| 672 | Denis | Carroll | M35 | | 01:52:50 | 01:53:03 |
| 673 | Colum | O'Riordan | M | | 01:50:55 | 01:53:07 |
| 674 | John | Smith | M45 | | 01:52:19 | 01:53:07 |
| 675 | Ronan | Hourihan | M | | 01:52:47 | 01:53:09 |
| 676 | Vincent | Power | M35 | | 01:51:36 | 01:53:09 |
| 677 | Joanna | O'Loughlin | F40 | | 01:51:37 | 01:53:10 |
| 678 | Eoin | O'Mahony | M40 | | 01:51:02 | 01:53:10 |
| 679 | Alan | Morley | M40 | | 01:51:41 | 01:53:13 |
| 680 | Yvonne | Walsh | F40 | Togher AC | 01:51:39 | 01:53:14 |
| 681 | Padraig | Fahey | M35 | | 01:51:58 | 01:53:19 |
| 682 | Sean | Cooney | M | | 01:52:37 | 01:53:23 |
| 683 | Edward | Long | M | Ballintotis Fit 4 Life | 01:52:39 | 01:53:25 |
| 684 | Claire | Kennedy | F | West Waterford AC | 01:52:19 | 01:53:27 |
| 685 | Neil | O'Toole | M45 | | 01:52:41 | 01:53:27 |
| 686 | Michael | O'Regan | M50 | | 01:51:29 | 01:53:34 |
| 687 | Damien | Lynch | M45 | | 01:52:06 | 01:53:34 |
| 688 | Derek | Chambers | M40 | | 01:52:21 | 01:53:37 |
| 689 | Robert | Moriarty | M35 | | 01:51:37 | 01:53:37 |
| 690 | Joseph | Keane | M | | 01:52:12 | 01:53:38 |
| 691 | Aine | Johnson | F | | 01:50:37 | 01:53:38 |
| 692 | Andrew | Meaney | M | | 01:52:17 | 01:53:42 |
| 693 | Chris | Walsh | M | | 01:52:41 | 01:53:45 |
| 694 | Barry | Hurley | M | | 01:52:41 | 01:53:45 |
| 695 | Roger | Betts | M40 | | 01:52:52 | 01:53:46 |
| 696 | Sandrine | Pageot | F | | 01:51:44 | 01:53:53 |
| 697 | Eoin | O'Mara | M | | 01:52:49 | 01:53:55 |
| 698 | Conor | Jeffery | M35 | | 01:52:05 | 01:53:55 |
| 699 | Caroline | Dwyer | F35 | | 01:53:56 | 01:53:56 |
| 699 | Olga | Schulz | F35 | | 01:52:05 | 01:53:56 |
| 701 | Mike | Crowley | M | | 01:52:13 | 01:53:56 |
| 702 | Alan | Spillane | M | | 01:53:28 | 01:53:58 |
| 703 | Ross | O'Connor | M | | 01:52:59 | 01:53:59 |
| 703 | Genghis | Kahn | M | | 01:52:59 | 01:53:59 |
| 705 | Eoin | O'Keeffe | M | | 01:52:49 | 01:53:59 |
| 705 | Maire | O'Doherty | F35 | | 01:52:32 | 01:53:59 |
| 705 | Damir | Kovac | M | Drogeha & District AC | 01:53:07 | 01:53:59 |
| 708 | Eugene | Higgins | M | | 01:53:05 | 01:53:59 |
| 709 | Julianne | Buckley | F35 | Watergrashill AC | 01:53:10 | 01:54:10 |
| 710 | Dairine | Frawley | F35 | | 01:53:11 | 01:54:10 |
| 711 | Colin | O'Leary | M35 | | 01:53:15 | 01:54:11 |
| 712 | Sharon | Hickey | F40 | Dromahane Road Runners | 01:53:43 | 01:54:11 |
| 713 | Con | Aherne | M | | 01:51:50 | 01:54:12 |
| 714 | Ann | Regan | F | | 01:52:58 | 01:54:12 |
| 715 | Mark | O'Connor | M35 | | 01:52:25 | 01:54:13 |
| 716 | Darragh | O'Callaghan | M | | 01:52:48 | 01:54:15 |
| 717 | Edel | Henriques | F | West Limerick | 01:54:07 | 01:54:16 |
| 718 | Jonathan | Sheehan | M40 | | 01:52:24 | 01:54:16 |
| 719 | Mary Beth | Ryan | F35 | Togher AC | 01:52:43 | 01:54:17 |
| 720 | Oliver | Leahy | M40 | MCTC | 01:53:41 | 01:54:18 |
| 721 | Jon | Waterman | M35 | | 01:53:41 | 01:54:18 |
| 722 | John | Donaghue | M40 | | 01:52:51 | 01:54:18 |
| 723 | Steve | Hegarty | M40 | | 01:51:38 | 01:54:18 |
| 724 | John | Foley | M35 | | 01:53:43 | 01:54:19 |
| 725 | James | McCarthy | M | | 01:52:45 | 01:54:21 |
| 726 | Judy | Landers | F40 | | 01:52:38 | 01:54:21 |
| 727 | Linda | Hawes | F40 | Heineken Cork Running Club | 01:53:40 | 01:54:22 |
| 728 | Gary | Firmo | M40 | | 01:53:25 | 01:54:23 |
| 729 | Alan | Kenny | M | | 01:51:50 | 01:54:23 |
| 730 | Sean | Hennessy | M50 | Ballintotis Fit 4 Life | 01:53:38 | 01:54:24 |
| 731 | Darren | O'Donoghue | M | | 01:54:09 | 01:54:27 |
| 732 | Kian | Walerowski | M | | 01:54:15 | 01:54:31 |
| 733 | Conor | O'Driscoll | M45 | | 01:54:16 | 01:54:33 |
| 734 | Paul | McGrath | M | | 01:54:04 | 01:54:37 |
| 735 | Paul | Murray | M | | 01:50:43 | 01:54:41 |
| 736 | Michael | Creed | M55 | | 01:53:28 | 01:54:47 |
| 737 | Gerard | Burke | M40 | St Nicholas AC | 01:53:02 | 01:54:47 |
| 738 | Jacky | Thebault | M50 | St Nicholas AC | 01:53:03 | 01:54:49 |
| 739 | Joanne | Horgan | F35 | | 01:52:40 | 01:54:52 |
| 740 | Finbarr | Jones | M35 | | 01:52:13 | 01:54:54 |
| 741 | Liam | Beresford | M | | 01:51:26 | 01:54:55 |
| 742 | Kate | O'Riordan | F | | 01:53:24 | 01:54:56 |
| 743 | Emilija | Dorgan | F40 | Grange Fermoy AC | 01:53:32 | 01:54:59 |
| 744 | Martha | Morrison | F35 | | 01:53:23 | 01:55:01 |
| 745 | Patricia | Daly | F40 | Youghal AC | 01:54:16 | 01:55:01 |
| 746 | Michael | Collins | M35 | | 01:54:37 | 01:55:02 |
| 747 | Donal | Godfrey | M45 | Aghada RC | 01:54:18 | 01:55:03 |
| 748 | Con | O'Flynn | M | | 01:53:50 | 01:55:03 |
| 749 | Nessa | Stokes | F35 | | 01:54:32 | 01:55:04 |
| 750 | Peter | Hayles | M50 | | 01:53:05 | 01:55:05 |
| 751 | Kerry | Kelleher | F35 | | 01:52:50 | 01:55:06 |
| 752 | Tom | Skehan | M40 | | 01:54:40 | 01:55:07 |
| 753 | Lisa | O'Connor | F35 | Carrigtwohil AC | 01:52:55 | 01:55:07 |
| 754 | Colette | Ryan | F50 | Douglas Meet & Train | 01:53:54 | 01:55:08 |
| 755 | Verginiya | Hristova | F | UCC | 01:54:10 | 01:55:10 |
| 756 | Paul | Curley | M | | 01:51:00 | 01:55:11 |
| 757 | Mark | Jeffers | M35 | | 01:53:04 | 01:55:13 |
| 758 | Michael | Coade | M | | 01:53:55 | 01:55:14 |
| 759 | Joe | Donovan | M50 | | 01:53:37 | 01:55:14 |
| 760 | Derek | Jeffers | M45 | | 01:53:08 | 01:55:16 |
| 761 | Catherine | McCarthy | F | | 01:53:08 | 01:55:20 |
| 762 | Donal | Riordan | M50 | Bmrc | 01:53:05 | 01:55:24 |
| 763 | Richard | O'Connell | M40 | | 01:53:27 | 01:55:24 |
| 764 | Laura | Flanagan | F45 | | 01:54:00 | 01:55:26 |
| 765 | James | McMahon | M45 | | 01:54:16 | 01:55:28 |
| 766 | Niall | Pearse | M45 | | 01:54:10 | 01:55:28 |
| 767 | Daniel | Twomey | M | | 01:55:29 | 01:55:29 |
| 768 | Sean | Morley | M | | 01:53:37 | 01:55:31 |
| 769 | Conor | Goold | M50 | | 01:53:19 | 01:55:36 |
| 769 | Louise | Dunne | F35 | Ballymore Cobh AC | 01:55:36 | 01:55:36 |
| 771 | Nicola | O'Connell | F | | 01:54:08 | 01:55:36 |
| 772 | Mark | Hele | M40 | | 01:54:58 | 01:55:40 |
| 773 | Sabrina | Hickey | F35 | Galtee Runners | 01:54:10 | 01:55:41 |
| 774 | Sinead | Fitzgerald | F40 | Aghada RC | 01:53:24 | 01:55:41 |
| 775 | Conor | O'Mahony | M35 | | 01:54:21 | 01:55:43 |
| 775 | Brendan | Lynch | M40 | | 01:54:38 | 01:55:43 |
| 777 | Murphy | Alan | M45 | | 01:51:46 | 01:55:45 |
| 778 | Declan | Curtin | M35 | | 01:52:00 | 01:55:46 |
| 779 | Barry | Ryan | M35 | | 01:55:27 | 01:55:46 |
| 779 | Eoin | Ryan | M | | 01:55:28 | 01:55:46 |
| 781 | Andrew | Curtin | M | | 01:52:02 | 01:55:47 |
| 782 | Gerald | Jeffers | M40 | | 01:55:26 | 01:55:47 |
| 783 | Michal | Borkowski | M | Uber Sparta Gniezno | 01:54:57 | 01:55:48 |
| 784 | Derek | Martin | M | | 01:55:13 | 01:55:51 |
| 785 | Kate | McCarthy | F | | 01:53:43 | 01:55:51 |
| 786 | Sean | O'Connor | M45 | | 01:54:46 | 01:55:52 |
| 787 | Deborah | O'Donovan | F40 | Bweeng Trail Blazers | 01:53:52 | 01:55:56 |
| 788 | Lisa | Doyle | F40 | | 01:54:03 | 01:56:03 |
| 789 | Michael | Fennell | M40 | | 01:53:53 | 01:56:04 |
| 790 | Thomas | O'Brien | M | | 01:54:38 | 01:56:05 |
| 791 | Conor | Byrne | M | | 01:52:47 | 01:56:07 |
| 791 | Grace | Ryan | F35 | | 01:55:05 | 01:56:07 |
| 793 | Maria | Sarda | F40 | Aghada RC | 01:53:52 | 01:56:08 |
| 794 | Aisling | Stapleton | F | | 01:54:27 | 01:56:09 |
| 795 | David | Hurley | M | | 01:54:01 | 01:56:11 |
| 796 | Owen | Lynch | M | | 01:54:02 | 01:56:13 |
| 797 | Sarah | O'Brien | F | | 01:54:29 | 01:56:14 |
| 798 | Dominique | Urech | M | | 01:54:20 | 01:56:15 |
| 799 | Corinne | Dwyer | F35 | | 01:54:48 | 01:56:15 |
| 800 | Karen | Clifford | F35 | DELL EMC | 01:54:19 | 01:56:16 |
| 801 | Noel | Ryall | M50 | Pat Walsh Running | 01:55:42 | 01:56:18 |
| 802 | Jarlath | Boyd | M50 | | 01:55:40 | 01:56:19 |
| 802 | Nicholas | Pickett | M | | 01:52:05 | 01:56:19 |
| 804 | Fleur | Dixon | F45 | Eagle AC | 01:53:50 | 01:56:20 |
| 805 | Christopher | O'Driscoll | M65 | | 01:55:43 | 01:56:20 |
| 806 | Nicola | Barry | F35 | Clonakilty Road Runners | 01:55:11 | 01:56:21 |
| 807 | Anne | O'Connell | F45 | | 01:56:03 | 01:56:21 |
| 808 | Courtney | O'Halloran | M35 | | 01:54:20 | 01:56:21 |
| 809 | John | Daly | M60 | | 01:54:32 | 01:56:23 |
| 810 | Una | Doyle | F55 | St Finbarrs AC | 01:55:18 | 01:56:24 |
| 811 | Niamh | Mulholland | F | | 01:54:39 | 01:56:24 |
| 812 | Heather | Collins | F | Bandon Fit 4 Life | 01:54:50 | 01:56:26 |
| 813 | Cian | O'Regan | M | | 01:54:18 | 01:56:29 |
| 814 | Stephen | Madine Jnr | M | | 01:54:17 | 01:56:32 |
| 815 | John | McCarthy | M50 | Skibbereen AC | 01:54:59 | 01:56:34 |
| 816 | Eoin | Cahill | M35 | | 01:55:41 | 01:56:43 |
| 817 | Micheal | Green | M | | 01:55:33 | 01:56:44 |
| 818 | John | O'Keeffe | M40 | | 01:55:01 | 01:56:45 |
| 819 | Eileen | Russell | F | | 01:54:55 | 01:56:46 |
| 820 | Maurice | Ring | M35 | | 01:55:52 | 01:56:46 |
| 821 | Vicky | Lehane | F40 | Wibbley Wobbley Wonders | 01:55:20 | 01:56:50 |
| 822 | Loraine | Murray | F35 | | 01:56:36 | 01:56:52 |
| 823 | Lindsay | Raoufi | F | | 01:55:15 | 01:56:52 |
| 824 | Christy | Murphy | M55 | Carraig na bhFear AC | 01:55:01 | 01:56:53 |
| 825 | Frances | O'Connor | F55 | Eagle AC | 01:55:39 | 01:56:54 |
| 826 | Carlos Francisco | Divardim Neia | M35 | | 01:54:28 | 01:56:56 |
| 827 | Aidan | O'Callaghan | M40 | | 01:55:52 | 01:56:56 |
| 828 | Adrienne | O'Driscoll | F | | 01:55:21 | 01:56:57 |
| 829 | John | Kirby | M35 | | 01:55:46 | 01:56:58 |
| 830 | Sean | Kelly | M45 | | 01:55:15 | 01:56:58 |
| 831 | Damien | Burke | M35 | | 01:55:11 | 01:56:58 |
| 832 | Conor | Coughlan | M | | 01:55:03 | 01:57:00 |
| 833 | Bryan | O'Donnell | M40 | Janssen | 01:55:03 | 01:57:01 |
| 834 | Eoin | Collins | M | | 01:55:59 | 01:57:03 |
| 834 | Colm | Sheehan | M40 | | 01:54:40 | 01:57:03 |
| 836 | Rory | Galvin | M35 | Cork Tri Club | 01:56:37 | 01:57:03 |
| 837 | Bryan | Conway | M40 | | 01:56:37 | 01:57:03 |
| 838 | Tim | Troy | M50 | Ballintotis Fit 4 Life | 01:56:13 | 01:57:04 |
| 839 | Aisling | McEvoy | F35 | Watergrashill AC | 01:55:41 | 01:57:04 |
| 840 | Stephen | Hanrahan | M | | 01:56:02 | 01:57:05 |
| 841 | Mary | Collins | F40 | | 01:55:03 | 01:57:08 |
| 842 | Mike | McKeon | M55 | Bandon Fit 4 Life | 01:55:02 | 01:57:09 |
| 843 | Paul | Dowling | M | Buttevant | 01:55:16 | 01:57:09 |
| 844 | James | Morris | M35 | | 01:55:20 | 01:57:10 |
| 845 | Robert | Bennett | M35 | | 01:56:20 | 01:57:12 |
| 846 | Marie | Dromey | F | Blackrock AC | 01:55:42 | 01:57:12 |
| 847 | Ivan | Lomasney | M35 | | 01:56:24 | 01:57:13 |
| 848 | Niall | Murphy | M50 | | 01:55:11 | 01:57:14 |
| 849 | Sinead | Kennedy | F40 | | 01:54:29 | 01:57:14 |
| 850 | Norma | O'Connell | F45 | | 01:55:31 | 01:57:15 |
| 851 | Patrick | Coughlan | M | | 01:56:23 | 01:57:16 |
| 852 | Trevor | Edwards | M40 | Bweeng Trail Blazers | 01:55:02 | 01:57:17 |
| 853 | Brian | O'Regan | M | | 01:54:22 | 01:57:17 |
| 854 | Michael | McNamara | M | | 01:56:47 | 01:57:18 |
| 855 | Damian | O'Keeffe | M40 | Dromahane Road Runners | 01:56:28 | 01:57:19 |
| 856 | Liam | O'Donnell | M35 | | 01:56:28 | 01:57:19 |
| 857 | Brian | Wynne | M | | 01:55:01 | 01:57:20 |
| 858 | Damien | Murphy | M | | 01:54:48 | 01:57:20 |
| 859 | Christine | Murphy | F45 | Midleton AC | 01:55:47 | 01:57:22 |
| 860 | Gail | Lenane | F45 | Happy Feet Blarney | 01:56:49 | 01:57:23 |
| 861 | Brendan | Foley | M | | 01:56:55 | 01:57:26 |
| 862 | Aaron | O'Neill | M | | 01:53:17 | 01:57:26 |
| 863 | Robin | O'Sullivan | M40 | | 01:55:18 | 01:57:27 |
| 864 | Niamh | Boyle | F40 | | 01:56:16 | 01:57:29 |
| 865 | Mattias | Carlsson | M | | 01:55:20 | 01:57:30 |
| 866 | Ed | Doyle | M40 | | 01:56:10 | 01:57:31 |
| 867 | Ruairi | O'Neill | M | | 01:54:44 | 01:57:32 |
| 868 | Anthony | Villain | M35 | | 01:56:13 | 01:57:32 |
| 869 | Denise | Lynch | F | Carrigaline AC | 01:54:36 | 01:57:33 |
| 870 | Mary | Clancy | F | Togher Athltics club/Apres Run | 01:55:55 | 01:57:35 |
| 871 | Ken | Howick | M | | 01:56:27 | 01:57:35 |
| 872 | Liam | O'Sullivan | M55 | Wibbley Wobbley Wonders | 01:55:55 | 01:57:35 |
| 873 | Debra | Doherty | F | West Waterford AC | 01:56:54 | 01:57:36 |
| 874 | Michelle | O'Regan | F35 | Clonakilty Road Runners | 01:55:41 | 01:57:37 |
| 875 | Nils | Odlund | M40 | | 01:54:50 | 01:57:38 |
| 876 | Anne | Kelleher | F45 | | 01:56:04 | 01:57:39 |
| 877 | Caroline | Brophy | F45 | | 01:57:13 | 01:57:39 |
| 878 | Lisa | Quinn | F | | 01:54:46 | 01:57:41 |
| 879 | Mark | Coakley | M40 | Ballymore Cobh AC | 01:57:01 | 01:57:42 |
| 880 | Andrew | MacDonald | M35 | Eagle AC | 01:56:28 | 01:57:42 |
| 881 | Ivan | Burke | M45 | | 01:55:46 | 01:57:44 |
| 882 | Susan | Hurley | F40 | | 01:56:04 | 01:57:46 |
| 883 | Maria | Griffin | F | | 01:56:18 | 01:57:46 |
| 884 | John | O'Connor | M40 | | 01:54:57 | 01:57:47 |
| 885 | Gordon | Streete | M40 | | 01:56:29 | 01:57:51 |
| 886 | Fiona | Canty | F40 | | 01:55:19 | 01:57:55 |
| 887 | Catherine | Gilmore | F | | 01:55:44 | 01:57:56 |
| 888 | Danielle | McCarthy | F | | 01:56:09 | 01:57:56 |
| 889 | Rory | Cogan | M40 | | 01:56:44 | 01:57:57 |
| 890 | Julie-Ann | Rowan | F40 | | 01:56:27 | 01:57:59 |
| 891 | Adrian | Healy | M40 | Mallow AC | 01:55:19 | 01:58:01 |
| 892 | Patricia | Wade | F45 | An Bru AC | 01:56:28 | 01:58:01 |
| 893 | Jairo | Pastrana | M40 | | 01:56:42 | 01:58:02 |
| 894 | John | Collins | M50 | | 01:57:22 | 01:58:04 |
| 895 | Olan | O'Keeffe | M40 | | 01:56:42 | 01:58:05 |
| 896 | Tomas | Deasy | M | | 01:56:40 | 01:58:06 |
| 897 | Mairead | Lonergan | F | Eagle AC | 01:56:44 | 01:58:09 |
| 898 | Claire | Holland | F | Ballymore Cobh AC | 01:56:42 | 01:58:10 |
| 898 | Padraig | O'Herlihy | M35 | Togher AC | 01:56:32 | 01:58:10 |
| 900 | Noella | Carroll | F40 | Eagle AC | 01:56:44 | 01:58:10 |
| 901 | Aidan | Myers | M40 | | 01:55:42 | 01:58:11 |
| 901 | Yvonne | Sheahan | F35 | Watergrashill AC | 01:57:11 | 01:58:11 |
| 903 | Mairead | O'Sullivan | F35 | | 01:57:05 | 01:58:11 |
| 904 | Randy | Chamberlin | M55 | | 01:57:23 | 01:58:16 |
| 905 | Emma | Byrne | F | | 01:58:04 | 01:58:19 |
| 906 | Paul | McGrath | M50 | West Waterford AC | 01:55:39 | 01:58:20 |
| 907 | Alan | Holland | M35 | | 01:56:22 | 01:58:22 |
| 908 | Geraldine | Walsh | F45 | | 01:57:41 | 01:58:23 |
| 909 | Phil | Cullen | M40 | Mountain Man Running Club | 01:58:01 | 01:58:24 |
| 910 | Jan | Verwey | M40 | Ballymore Cobh AC | 01:57:45 | 01:58:25 |
| 910 | Joanne | Farrell | F | | 01:54:47 | 01:58:25 |
| 912 | Anne | Corless | F40 | | 01:56:37 | 01:58:27 |
| 913 | Marguerite | Murphy | F | Bweeng Trail Blazers | 01:58:28 | 01:58:28 |
| 914 | Kevin | Healy | M | | 01:56:05 | 01:58:29 |
| 915 | Ignacio | Castiñeiras | M | | 01:57:25 | 01:58:29 |
| 916 | Kieran | Falvey | M50 | | 01:57:06 | 01:58:29 |
| 917 | Martina | Connolly | F45 | | 01:56:35 | 01:58:30 |
| 918 | Jim | Vaughan | M50 | | 01:57:30 | 01:58:30 |
| 919 | Kathy | Murphy | F40 | | 01:56:56 | 01:58:31 |
| 920 | Felicity | McGrath | F40 | Aghada RC | 01:55:45 | 01:58:31 |
| 921 | Aideen | Scannell | F | | 01:57:17 | 01:58:32 |
| 922 | Ellie | Slattery | F35 | | 01:56:24 | 01:58:32 |
| 923 | Denis | O'Regan | M40 | | 01:57:16 | 01:58:33 |
| 924 | Seamus | Keane | M | | 01:56:52 | 01:58:33 |
| 925 | Barry | O'Connor | M | | 01:56:23 | 01:58:33 |
| 926 | Elaine | Bowens | F35 | Ballintotis Fit 4 Life | 01:56:02 | 01:58:35 |
| 927 | Michael | O'Leary | M45 | Aghada RC | 01:56:39 | 01:58:36 |
| 928 | Carmel | Hayes | F35 | | 01:58:11 | 01:58:36 |
| 929 | Jp | Carroll | M | | 01:56:15 | 01:58:37 |
| 930 | Ellen Marie | Hickey | F40 | | 01:56:48 | 01:58:38 |
| 931 | John Paul | O'Donovan | M | | 01:57:04 | 01:58:41 |
| 932 | Krista | Noble | F45 | | 01:58:42 | 01:58:42 |
| 933 | Graham | O'Keeffe | M40 | | 01:56:35 | 01:58:43 |
| 934 | Emma | Vincent | F | | 01:56:31 | 01:58:44 |
| 935 | David | Rosenborg | M45 | | 01:56:28 | 01:58:45 |
| 936 | Gus | Napier | M65 | | 01:58:02 | 01:58:45 |
| 937 | John | Hurley | M40 | | 01:57:53 | 01:58:46 |
| 938 | Niamh | O'Sullivan | F45 | | 01:57:12 | 01:58:48 |
| 939 | Bernard | Coleman | M35 | Togher AC | 01:57:11 | 01:58:49 |
| 940 | Helen | Walsh | F40 | Togher AC | 01:57:11 | 01:58:49 |
| 941 | Susan | O'Sullivan | F40 | Bandon Fit 4 Life | 01:57:13 | 01:58:50 |
| 942 | Hugh | O'Shea | M | Dromahane Road Runners | 01:57:58 | 01:58:50 |
| 943 | Anita | Curtin | F | Carrigaline AC | 01:57:07 | 01:58:51 |
| 944 | Fiona | Meehan | F40 | | 01:56:27 | 01:58:52 |
| 945 | Rose | Lapierre | F35 | | 01:58:53 | 01:58:53 |
| 946 | Regina | Cronin | F40 | Mallow AC | 01:57:01 | 01:58:57 |
| 947 | Will | Mahony | M35 | | 01:57:25 | 01:58:58 |
| 948 | Micheal | O'Crualaoi | M50 | St Finbarrs AC | 01:58:43 | 01:59:00 |
| 949 | Helena | Murphy | F | Bandon Fit 4 Life | 01:56:46 | 01:59:05 |
| 949 | Matthew | Neville | M35 | | 01:57:37 | 01:59:05 |
| 951 | Frank | Halligan | M45 | EMC | 01:56:42 | 01:59:06 |
| 952 | Aaron | Barker | M | | 01:57:37 | 01:59:07 |
| 953 | Murty | O'Sullivan | M50 | St Finbarrs AC | 01:58:01 | 01:59:10 |
| 954 | Louise | O'Connor | F35 | Happy Feet Blarney | 01:57:23 | 01:59:10 |
| 955 | Michael | Dwyer | M45 | | 01:57:31 | 01:59:10 |
| 956 | Anna M | Carroll | F45 | | 01:58:51 | 01:59:11 |
| 957 | Aideen | O'Riordan | F40 | Kinsale Tri Club | 01:57:54 | 01:59:11 |
| 958 | Declan | Horgan | M40 | | 01:53:56 | 01:59:12 |
| 959 | Brendan | Kearney | M45 | | 01:57:33 | 01:59:13 |
| 960 | Trevor | Murphy | M40 | Aghada RC | 01:56:21 | 01:59:13 |
| 961 | Padi | Kearney | M | | 01:57:34 | 01:59:14 |
| 962 | Marcus | Aherne | M40 | Aghada RC | 01:58:43 | 01:59:14 |
| 963 | Jennifer | Meade | F | | 01:58:27 | 01:59:14 |
| 964 | Pat | O'Connor | M | | 01:57:19 | 01:59:14 |
| 965 | Pat | Looney | M45 | | 01:57:35 | 01:59:15 |
| 966 | Clare | Crowley | F | | 01:58:28 | 01:59:15 |
| 967 | Damien | Manning | M45 | | 01:57:45 | 01:59:16 |
| 968 | Brendan | Walsh | M45 | | 01:57:58 | 01:59:16 |
| 969 | Ryan | Dennehy | M | | 01:57:59 | 01:59:16 |
| 970 | Daryl | Peters | M | | 01:58:05 | 01:59:20 |
| 971 | Caroline | McAteer | F35 | Max Runners | 01:57:53 | 01:59:25 |
| 972 | Noel | Dineen | M45 | Bandon AC | 01:58:27 | 01:59:26 |
| 973 | Colin | Lawless | M40 | | 01:56:58 | 01:59:26 |
| 974 | Tomas | Björksiöö | M45 | | 01:59:12 | 01:59:29 |
| 975 | Brian | Reihill | M40 | | 01:58:17 | 01:59:33 |
| 975 | Malcolm | Meade | M40 | Ballymore Cobh AC | 01:58:53 | 01:59:33 |
| 977 | Kevin | Reihill | M35 | Maurice Looby Fitness | 01:58:18 | 01:59:34 |
| 978 | Ava | Birch | F | | 01:55:52 | 01:59:35 |
| 979 | Michelle | Kelleher | F | | 01:58:04 | 01:59:35 |
| 980 | Vincent | Hegarty | M45 | | 01:58:11 | 01:59:36 |
| 981 | Patrik | Knoll | M35 | | 01:57:17 | 01:59:36 |
| 982 | Denise | Gore | F40 | H.T.C. Happy Training Club | 01:58:51 | 01:59:37 |
| 983 | Patricia | Barry | F40 | St Catherines AC | 01:57:07 | 01:59:38 |
| 984 | Damien | Kearns | M45 | | 01:58:53 | 01:59:38 |
| 984 | Patrick | Murphy | M45 | | 01:59:00 | 01:59:38 |
| 986 | Simon | Vit | M40 | | 01:58:48 | 01:59:40 |
| 987 | Bertie | Reaney | M | | 01:58:17 | 01:59:40 |
| 988 | Odharnaith | O'Brien | F | | 01:57:47 | 01:59:40 |
| 989 | David | O'Mahony | M | | 01:57:03 | 01:59:41 |
| 990 | Jennifer | McGuigan | F | | 01:55:37 | 01:59:42 |
| 991 | Kieran | Whooley | M | | 01:59:26 | 01:59:46 |
| 992 | Ruth | Nodwell | F35 | St Finbarrs AC | 01:57:14 | 01:59:48 |
| 993 | Fiona | Murphy | F | | 01:57:22 | 01:59:49 |
| 994 | Miguel | Vera | M | | 01:59:27 | 01:59:55 |
| 995 | Barry | Horan | M35 | | 01:57:25 | 01:59:58 |
| 996 | Sarah | Murray | F | | 01:58:48 | 01:59:59 |
| 997 | Emma | Kelleher | F | | 01:58:29 | 01:59:59 |
| 998 | Padraig | Lynch | M35 | | 01:55:44 | 01:59:59 |
Half-Marathon

2 Hours to 2:15
| Pos | Forename | Surname | Cat | Club | Chip | Time |
| --- | --- | --- | --- | --- | --- | --- |
| 999 | Sinead | Twomey | F | | 01:57:28 | 02:00:02 |
| 1000 | Eilín | Keane | F55 | St Nicholas AC | 01:59:12 | 02:00:03 |
| 1001 | Adam | Daunt Sheehan | M35 | | 01:57:59 | 02:00:03 |
| 1002 | Brian | Hanley | M40 | | 01:58:18 | 02:00:04 |
| 1003 | Brice | Puvilland | M | | 01:57:24 | 02:00:05 |
| 1004 | Micheal | O'Loughlin | M50 | | 01:57:36 | 02:00:06 |
| 1005 | Michael | Twohig | M45 | | 01:58:59 | 02:00:08 |
| 1006 | Eileen | O'Keeffe | F35 | | 01:58:10 | 02:00:08 |
| 1007 | Ashlinn | Moynihan | F45 | | 01:58:09 | 02:00:09 |
| 1008 | Anthony | Power | M | | 01:58:39 | 02:00:09 |
| 1009 | Caroline | O'Donovan | F40 | Clonakilty Road Runners | 01:57:54 | 02:00:11 |
| 1010 | Kieran | O'Connell | M35 | | 01:57:52 | 02:00:12 |
| 1011 | Colin | Lane | M45 | | 01:58:29 | 02:00:12 |
| 1012 | Gillian | O'Sullivan | F45 | | 01:59:18 | 02:00:13 |
| 1013 | Gerard | Maher | M | | 01:57:48 | 02:00:13 |
| 1014 | Dearbhla | Crowley | F | | 01:57:49 | 02:00:13 |
| 1015 | Yvonne | O'Flynn | F35 | | 01:59:18 | 02:00:13 |
| 1016 | Lisa | Barrow | F35 | Mallow AC | 01:57:42 | 02:00:15 |
| 1017 | Christine | O'Donovan | F | Mallow AC | 01:57:37 | 02:00:15 |
| 1018 | Eoin | McCarthy | M | | 01:57:16 | 02:00:17 |
| 1019 | Kate | Nodwell | F35 | St Finbarrs AC | 01:57:46 | 02:00:17 |
| 1020 | Michael | Keohane | M35 | | 01:58:29 | 02:00:17 |
| 1021 | Keith | Cummins | M40 | | 01:59:54 | 02:00:17 |
| 1022 | Killian | Walsh | M35 | | 01:59:15 | 02:00:18 |
| 1023 | Sean | Crowley | M | | 01:58:25 | 02:00:18 |
| 1024 | Bernadette | Twomey | F40 | | 01:58:02 | 02:00:19 |
| 1025 | Ruairi | Sexton | M40 | | 01:59:19 | 02:00:19 |
| 1025 | Laura | Fitzgerald | F | King's College London | 01:54:41 | 02:00:19 |
| 1027 | Deborah | O'Mahony | F | | 01:58:29 | 02:00:21 |
| 1028 | Clare-Ann | Ryan | F35 | | 01:57:22 | 02:00:21 |
| 1029 | Laura | Galvin | F | | 01:58:23 | 02:00:21 |
| 1030 | Tom | Twomey | M | | 01:57:59 | 02:00:22 |
| 1031 | Seaghan | McCarthy | M | Ballyvolane Marathon Running Club | 01:58:04 | 02:00:23 |
| 1032 | Colette | Power | F40 | | 01:57:40 | 02:00:24 |
| 1033 | Denise | Nugent | F35 | West Waterford AC | 01:59:50 | 02:00:24 |
| 1034 | David | Carey | M40 | | 01:58:32 | 02:00:26 |
| 1035 | Katie | Bullen | F35 | West Waterford AC | 01:57:46 | 02:00:27 |
| 1036 | Mayte | Gomez | F45 | | 01:58:32 | 02:00:29 |
| 1037 | Lorna | McCarthy | F35 | Dunshaughlin AC | 01:59:02 | 02:00:30 |
| 1038 | Andy | Ware | M50 | | 01:57:43 | 02:00:31 |
| 1039 | Breda | Kenny | F45 | | 01:58:38 | 02:00:31 |
| 1040 | Declan | Keane | M40 | | 01:58:37 | 02:00:31 |
| 1041 | Geraldine | Gannon | F | | 01:58:10 | 02:00:32 |
| 1042 | Brian | Muldoon | M50 | Wibbley Wobbley Wonders | 01:58:51 | 02:00:35 |
| 1043 | Jeremiah | Desmond | M35 | | 01:58:40 | 02:00:35 |
| 1044 | Don | Bird | M45 | | 01:58:00 | 02:00:35 |
| 1045 | Patrick | Donovan | M | | 01:58:39 | 02:00:36 |
| 1046 | Joanna | Wierdak | F35 | | 01:58:58 | 02:00:36 |
| 1047 | Amy | O'Leary | F | | 01:58:45 | 02:00:37 |
| 1048 | Joy | Murray | F | | 01:58:45 | 02:00:37 |
| 1049 | Jenny | Dineen | F40 | | 01:57:51 | 02:00:37 |
| 1050 | Donal | Cahalane | M | | 01:59:01 | 02:00:38 |
| 1050 | Fiona | Cotter | F | | 02:00:20 | 02:00:38 |
| 1052 | Deirdre | Hallihan | F40 | Mallow AC | 01:57:07 | 02:00:38 |
| 1053 | Sean | Lordan | M | | 01:58:54 | 02:00:40 |
| 1054 | Dermot | McCarthy | M40 | | 01:58:15 | 02:00:42 |
| 1055 | Mairead | O'Mahony | F35 | | 01:59:25 | 02:00:44 |
| 1056 | Mark | Nathan | M35 | | 01:59:37 | 02:00:45 |
| 1057 | David | Cronin | M | | 01:59:18 | 02:00:45 |
| 1058 | Therese | Nield | F40 | | 01:59:09 | 02:00:45 |
| 1059 | Ciaran | Stone | M | | 01:59:45 | 02:00:46 |
| 1060 | Saskia | Van Goethem | F35 | Douglas Meet & Train | 01:59:29 | 02:00:46 |
| 1060 | Ciaran | Ryan | M | | 01:59:38 | 02:00:46 |
| 1062 | Anthony | Patterson | M45 | | 01:58:33 | 02:00:47 |
| 1063 | Anita | Kane | F45 | | 01:58:27 | 02:00:48 |
| 1064 | Colyn | Murphy | M | | 01:58:32 | 02:00:48 |
| 1064 | Lynda | Hosford | F35 | | 01:58:20 | 02:00:48 |
| 1066 | Denise | Cronin | F40 | Mallow AC | 01:58:07 | 02:00:48 |
| 1067 | Lisa | Hurley | F40 | | 01:59:13 | 02:00:49 |
| 1068 | Shane | Twomey | M | | 01:59:07 | 02:00:49 |
| 1069 | Sarah | Prendergast | F35 | | 01:58:33 | 02:00:50 |
| 1070 | Joanne | Gaynor | F40 | | 01:58:54 | 02:00:52 |
| 1071 | Sarah | Geasley | F | | 01:59:37 | 02:00:52 |
| 1071 | Alan | Minihane | M | | 01:59:09 | 02:00:52 |
| 1073 | Ger | Browne | F35 | | 01:58:47 | 02:00:53 |
| 1074 | Sarah | O'Flynn | F35 | | 01:58:56 | 02:00:53 |
| 1075 | Michelle | Jones | F | | 01:58:19 | 02:00:54 |
| 1076 | Sarah | Meaney | F | | 02:00:05 | 02:00:54 |
| 1077 | Karen | Healy | F40 | | 01:58:05 | 02:00:56 |
| 1078 | Richie | Ryan | M40 | | 01:59:34 | 02:00:56 |
| 1079 | Eilish | Ahern | F | Bweeng Trail Blazers | 01:58:32 | 02:00:57 |
| 1080 | Sarah | Ahern | F35 | Ballymore Cobh AC | 01:59:08 | 02:00:58 |
| 1081 | Grainne | O'Keeffe | F40 | | 01:59:28 | 02:00:58 |
| 1082 | David | Jones | M45 | | 01:59:30 | 02:00:58 |
| 1083 | Aoife | Nyhan | F35 | Kinsale Tri Club | 01:59:41 | 02:00:59 |
| 1084 | Miriam | Queally | F | | 01:58:32 | 02:00:59 |
| 1085 | Joanne | O'Neill | F40 | | 02:00:17 | 02:01:01 |
| 1086 | Paudie | McCarthy | M55 | Ballyvolane Marathon Running Club | 01:58:42 | 02:01:01 |
| 1087 | Martin | O'Sullivan | M | | 01:57:23 | 02:01:02 |
| 1088 | Dora | Molnar | F | | 01:57:44 | 02:01:03 |
| 1089 | Anita | Bane | F45 | | 01:58:14 | 02:01:04 |
| 1090 | Rebecca | Conlon | F | | 01:59:23 | 02:01:05 |
| 1091 | Pat | Harrington | M50 | | 01:59:26 | 02:01:06 |
| 1092 | Christina | Etz | F | | 01:59:24 | 02:01:07 |
| 1093 | Maurice | O'Mahony | M50 | | 01:58:29 | 02:01:07 |
| 1094 | Roger | Ryan | M | | 01:58:30 | 02:01:07 |
| 1095 | Margaret | Tobin | F55 | Watergrashill AC | 01:59:08 | 02:01:08 |
| 1096 | Mairead | Flynn | F50 | West Waterford AC | 01:58:28 | 02:01:09 |
| 1097 | Silvania | Freitas | F40 | Saude & Performance | 01:59:40 | 02:01:10 |
| 1098 | John | Connery | M35 | | 02:00:57 | 02:01:12 |
| 1099 | Maeve | Hennessy | F | | 02:00:35 | 02:01:15 |
| 1100 | Aine | Crosse | F35 | | 01:59:30 | 02:01:18 |
| 1101 | Betty | Cahill | F45 | Max Runners | 01:58:52 | 02:01:19 |
| 1102 | Evelyn | Crowley | F | | 01:59:28 | 02:01:21 |
| 1103 | Clair | Walsh | F45 | Ballymore Cobh AC | 01:58:37 | 02:01:21 |
| 1104 | Beatrice | Marti | F45 | Essetre Running | 02:00:30 | 02:01:25 |
| 1105 | Catriona | Kiely | F45 | West Waterford AC | 02:00:02 | 02:01:26 |
| 1106 | Conor | Coughlan | M | | 02:00:24 | 02:01:27 |
| 1107 | Jerry | Sheedy | M65 | Kilmallock AC | 01:58:24 | 02:01:31 |
| 1108 | Eibhlin | Maher | F50 | | 01:59:09 | 02:01:31 |
| 1109 | Michael | Flynn | M35 | | 01:59:15 | 02:01:32 |
| 1110 | Johnny | Lynch | M40 | | 01:59:40 | 02:01:34 |
| 1111 | Kevin | Kent | M35 | | 01:59:40 | 02:01:34 |
| 1112 | Alan | Foley | M40 | | 01:59:17 | 02:01:36 |
| 1113 | Giuseppe | Talli | M40 | | 01:58:57 | 02:01:37 |
| 1114 | Derry | Tierney | M45 | Churchtown Roadrunners AC | 01:59:36 | 02:01:38 |
| 1115 | Conor | Shannon | M35 | | 01:59:34 | 02:01:40 |
| 1116 | Dermot | O'Callaghan | M40 | | 01:59:25 | 02:01:41 |
| 1117 | Peter | O'Leary | M35 | Happy Feet Blarney | 01:59:51 | 02:01:42 |
| 1118 | Jamie | Organ | M | | 01:59:00 | 02:01:43 |
| 1118 | Ruairi | Egan | M45 | Eagle AC | 01:59:22 | 02:01:43 |
| 1120 | Miriam | Smyth | F | | 01:59:58 | 02:01:46 |
| 1121 | Liz | Dineen | F | | 02:00:07 | 02:01:48 |
| 1122 | Garry | Fitzroy | M35 | | 01:59:45 | 02:01:49 |
| 1123 | Mark | Collery | M35 | | 01:59:46 | 02:01:49 |
| 1124 | Paul | O'Donovan | M40 | Depuy jnj running club | 02:00:49 | 02:01:51 |
| 1125 | Owen | Twomey | M | | 01:58:55 | 02:01:52 |
| 1126 | Maria | Nyhan | F40 | | 02:00:39 | 02:01:52 |
| 1127 | Marian | Lehane | F35 | Happy Feet Blarney | 02:00:03 | 02:01:52 |
| 1128 | Brenda | O'Connell | F40 | Donoughmore AC | 02:01:11 | 02:01:53 |
| 1129 | Pat | Murphy | M45 | Watergrashill AC | 01:59:53 | 02:01:53 |
| 1130 | Mike | McCarthy | M50 | | 02:01:10 | 02:01:54 |
| 1131 | Richard | Dineen | M50 | Heineken Cork Running Club | 01:58:44 | 02:01:55 |
| 1132 | Elio | Tobia | M | Pacchio | 01:59:53 | 02:01:56 |
| 1133 | Mary | O'Halloran | F45 | Togher AC (Fit4Life) | 02:00:20 | 02:01:58 |
| 1134 | Neva | Hodge | F40 | West Waterford AC | 02:01:25 | 02:02:00 |
| 1135 | Colm | Gillard | M40 | | 01:59:22 | 02:02:04 |
| 1136 | Patricia | Murphy | F35 | | 02:00:35 | 02:02:05 |
| 1137 | Malgorzata | Wieczorek | F40 | | 01:59:29 | 02:02:10 |
| 1138 | Oliver | Murphy | M40 | Grange Fermoy AC | 02:01:04 | 02:02:11 |
| 1139 | Niamh | Dorgan | F40 | Midleton AC | 02:00:35 | 02:02:14 |
| 1140 | Maurice | Thornhill | M45 | | 02:01:15 | 02:02:24 |
| 1141 | Kevin | Humphreys | M40 | | 02:00:15 | 02:02:27 |
| 1142 | Fergus | O'Halloran | M45 | | 02:00:50 | 02:02:29 |
| 1143 | John | Murphy | M35 | | 02:00:56 | 02:02:29 |
| 1144 | Etha | Murphy | F45 | St Nicholas AC | 02:00:23 | 02:02:30 |
| 1145 | Helen | O'Donovan | F45 | | 02:00:27 | 02:02:36 |
| 1146 | Chris | O'Donovan | M50 | | 02:00:28 | 02:02:36 |
| 1147 | Dave | Greene | M | | 02:01:08 | 02:02:39 |
| 1148 | Mary-Clare | Healy | F45 | Grange Fermoy AC | 02:00:33 | 02:02:39 |
| 1149 | Sonya | Walsh | F40 | Carraig na bhFear AC | 02:02:21 | 02:02:40 |
| 1150 | John | Nunan | M50 | | 02:01:42 | 02:02:40 |
| 1151 | Sonya | Brady | F | | 02:00:11 | 02:02:42 |
| 1152 | Joe | Harris | M65 | | 02:00:51 | 02:02:42 |
| 1153 | S | Plummer | F40 | | 02:02:39 | 02:02:46 |
| 1154 | Una | McCarthy | F35 | Clonakilty Road Runners | 02:00:51 | 02:02:47 |
| 1155 | Fiona | McTaggart | F45 | Togher AC | 02:01:22 | 02:02:47 |
| 1156 | Marie | Sheehan | F40 | St Nicholas AC | 02:00:07 | 02:02:48 |
| 1157 | Lucinda | Case | F | | 02:00:16 | 02:02:50 |
| 1158 | Brendan | O'Gorman | M45 | Conna | 02:01:24 | 02:02:54 |
| 1159 | Martina | O'Gorman | F35 | Conna | 02:01:24 | 02:02:54 |
| 1160 | Hilary | Twomey | F45 | | 02:00:29 | 02:02:57 |
| 1161 | Michael | Brennan | M35 | | 02:01:31 | 02:03:01 |
| 1162 | Damien | Elliffe | M35 | Bweeng Trail Blazers | 02:00:48 | 02:03:01 |
| 1163 | Louise | O'Reilly | F45 | Ware Joggers | 02:01:36 | 02:03:02 |
| 1164 | Kieran | Dowling | M | | 02:01:53 | 02:03:04 |
| 1165 | Sheena | McHugh | F | UCC Staff | 02:00:22 | 02:03:07 |
| 1166 | Cian | Kearney | M | | 02:00:24 | 02:03:08 |
| 1167 | Mark | Neeven | M50 | | 02:00:26 | 02:03:08 |
| 1168 | Neilie | O'Leary | M70 | | 02:01:04 | 02:03:10 |
| 1169 | Catherine | Linehan | F55 | Watergrasshill AC | 02:02:21 | 02:03:11 |
| 1170 | Maeve | McQuillan | F | | 02:01:15 | 02:03:11 |
| 1171 | Tomasz | Wolny | M | | 02:00:55 | 02:03:13 |
| 1172 | Laura | Lyons | F | | 02:00:45 | 02:03:16 |
| 1173 | Eileen | Carroll | F | | 02:03:08 | 02:03:19 |
| 1174 | Lydia | Corkery | F | | 02:01:01 | 02:03:21 |
| 1175 | Evelyn | Guiney | F35 | | 02:01:24 | 02:03:21 |
| 1176 | Johann | Scollard | F35 | Max Runners | 02:00:56 | 02:03:23 |
| 1177 | June | Sherlock | F35 | | 02:01:19 | 02:03:23 |
| 1178 | Lisa | Finn | F40 | Mallow AC | 02:03:24 | 02:03:24 |
| 1179 | Denise | O'Brien | F | Max Runners | 02:00:59 | 02:03:26 |
| 1180 | Tiernan | O'Donnell | M40 | Moycarkey Coolcroo | 02:01:36 | 02:03:27 |
| 1181 | Adrian | Farry | M40 | | 02:00:39 | 02:03:28 |
| 1182 | Conor | Galvin | M | Southern AC | 02:01:52 | 02:03:29 |
| 1183 | Annette | McLaughlin | F40 | | 02:01:23 | 02:03:30 |
| 1184 | Mike | Browne | M35 | The Churchtown Roadrunners AC | 02:01:24 | 02:03:32 |
| 1185 | Fabio | Veronese | M35 | Team Raony | 02:01:09 | 02:03:32 |
| 1186 | Ryan | Donovan | M | | 02:02:38 | 02:03:35 |
| 1187 | Pauline | Sweetnam | F35 | Churchtown Roadrunners AC | 02:01:38 | 02:03:39 |
| 1188 | Aideen | Collins | F | | 02:02:10 | 02:03:42 |
| 1189 | Aisling | Murphy | F35 | | 02:02:32 | 02:03:43 |
| 1190 | Daniel | O'Mahony | M | | 02:02:53 | 02:03:45 |
| 1191 | Fiona | Fahey | F | | 02:02:12 | 02:03:55 |
| 1192 | Aishling | McGrath | F | Watergrashill AC | 02:01:36 | 02:03:57 |
| 1193 | Philip | Healy | M50 | | 02:01:42 | 02:03:58 |
| 1194 | Garret | Marrinan | M45 | | 02:02:15 | 02:04:00 |
| 1195 | Brendan | Keating | M | | 02:02:48 | 02:04:03 |
| 1196 | Marie | O'Keeffe | F40 | | 02:01:58 | 02:04:04 |
| 1197 | Caitriona | Gogarty | F35 | | 02:01:43 | 02:04:05 |
| 1198 | Yvonne | Leary | F50 | Carraig na bhFear AC | 02:02:18 | 02:04:05 |
| 1199 | Marion | Lyons | F60 | St Finbarrs AC | 02:03:01 | 02:04:07 |
| 1200 | Karen | Watret | F50 | St Finbarrs AC | 02:03:01 | 02:04:07 |
| 1201 | Brian | McCarthy | M45 | | 02:02:07 | 02:04:08 |
| 1202 | Orla | Kavanagh | F40 | | 02:02:34 | 02:04:09 |
| 1203 | Marion | O'Leary | F40 | | 02:03:57 | 02:04:09 |
| 1204 | Mary | Noonan | F40 | Togher AC | 02:02:20 | 02:04:10 |
| 1205 | Mattia | Scarpa | M35 | | 02:02:49 | 02:04:11 |
| 1206 | John | Conran | M60 | St Nicholas AC | 02:03:23 | 02:04:13 |
| 1207 | Ardizzon | Enrico | M | | 02:02:52 | 02:04:13 |
| 1208 | Arlene | O'Connor | F45 | | 02:01:57 | 02:04:13 |
| 1209 | Edward | O'Sullivan | M55 | Edward O'Sullivan | 02:01:57 | 02:04:13 |
| 1210 | Chloe | Walsh | F | | 02:02:41 | 02:04:16 |
| 1211 | Mark | Coady | M | | 02:02:41 | 02:04:16 |
| 1212 | Eileen | Murphy | F | | 02:02:16 | 02:04:16 |
| 1213 | Sean | Lucey | M | Eagle AC | 02:03:30 | 02:04:19 |
| 1214 | Owen | Thornton | M35 | | 02:00:00 | 02:04:21 |
| 1215 | Mary | Straub | F45 | Bandon Fit 4 Life | 02:01:29 | 02:04:23 |
| 1216 | Julie | O'Sullivan | F | | 02:03:43 | 02:04:24 |
| 1217 | Gordon | Duffy | M45 | Rosscarbery Steam Runners | 02:03:44 | 02:04:28 |
| 1218 | Cillian | O'Neill | M | | 02:00:20 | 02:04:30 |
| 1219 | David | O'Donoghue | M | | 02:01:31 | 02:04:31 |
| 1220 | Ciara | O'Connell | F40 | Happy Feet Blarney | 02:02:45 | 02:04:31 |
| 1221 | Rosie | Hogan | F40 | | 02:01:42 | 02:04:33 |
| 1222 | Aoife | Forde | F | | 02:02:50 | 02:04:33 |
| 1223 | David | Muldoon | M | Wibbley Wobbley Wonders | 02:02:48 | 02:04:33 |
| 1224 | Richard | Shortland | M | | 02:01:17 | 02:04:35 |
| 1225 | Liz | Foley | F40 | St Nicholas AC | 02:02:31 | 02:04:35 |
| 1226 | Colman | Kelleher | M45 | | 02:02:30 | 02:04:36 |
| 1227 | Craig | O'Sullivan | M | | 02:01:47 | 02:04:37 |
| 1228 | Ryan | Vowler | M35 | | 02:02:07 | 02:04:40 |
| 1229 | Aileen | Kennedy | F40 | | 02:01:55 | 02:04:41 |
| 1230 | Orla | Cunnane | F35 | Dromahane Road Runners | 02:03:54 | 02:04:46 |
| 1231 | Barry | O'Sullivan | M45 | Dromahane Road Runners | 02:03:55 | 02:04:46 |
| 1232 | Catherine | Britton | F | Ballymore Cobh AC | 02:02:11 | 02:04:47 |
| 1233 | Brianna | Colfer | F | Galtee Runners | 02:02:55 | 02:04:48 |
| 1234 | Mairi | Henderson | F45 | St Finbarrs AC | 02:02:20 | 02:04:51 |
| 1235 | Belinda | Moyo | F | | 02:01:36 | 02:04:52 |
| 1236 | Jason | Reen | M40 | | 02:03:38 | 02:04:58 |
| 1237 | Margaret | Hegarty | F40 | Ballinacurra Villagers | 02:02:15 | 02:05:00 |
| 1238 | Marcin | Bogdanowicz | M35 | | 02:02:27 | 02:05:05 |
| 1239 | Steven | Reen | M35 | | 02:03:46 | 02:05:05 |
| 1240 | Aoife | Mohally | F35 | | 02:02:37 | 02:05:06 |
| 1241 | Gary | Murphy | M45 | | 02:03:43 | 02:05:06 |
| 1241 | Rory | O'Connor | M50 | | 02:03:43 | 02:05:06 |
| 1243 | Des | O'Riordan | M55 | Bantry AC | 02:03:35 | 02:05:07 |
| 1244 | Emer | Sullivan | F40 | Carrigtwohil AC | 02:02:56 | 02:05:08 |
| 1245 | Jane | O'Callaghan | F45 | | 02:02:40 | 02:05:08 |
| 1246 | Mary | McAuliffe | F35 | | 02:03:29 | 02:05:09 |
| 1247 | Catriona | O'Leary | F35 | | 02:03:07 | 02:05:09 |
| 1248 | Alan | Conroy | M35 | | 02:03:07 | 02:05:09 |
| 1249 | Maretta | Brennan | F50 | Leevale | 02:03:37 | 02:05:10 |
| 1250 | Niamh | Keane | F | | 02:02:10 | 02:05:11 |
| 1251 | Claire | Cross | F | | 02:02:32 | 02:05:11 |
| 1252 | Joanne | Power | F40 | | 02:02:21 | 02:05:12 |
| 1253 | Gregg | O'Brien | M35 | | 02:02:53 | 02:05:15 |
| 1254 | Matthew | O'Neill | M | | 02:04:05 | 02:05:17 |
| 1255 | Hemanth | Dinesan | M | | 02:04:50 | 02:05:20 |
| 1256 | Helen | Barrylovell | F50 | | 02:03:55 | 02:05:28 |
| 1257 | Braden | Dasovic | M | | 02:03:26 | 02:05:30 |
| 1258 | Spencer | Lee | M | | 02:03:26 | 02:05:30 |
| 1259 | Maighread | O'Driscoll | F | | 02:03:22 | 02:05:31 |
| 1260 | Roisin | Burke | F | | 02:05:03 | 02:05:32 |
| 1261 | Donna | Geaney | F | | 02:05:24 | 02:05:35 |
| 1262 | Linda | Garcia | F40 | West Waterford AC | 02:04:14 | 02:05:38 |
| 1263 | Noreen | O'Keeffe | F40 | Pat Walsh Running | 02:03:42 | 02:05:39 |
| 1264 | Barry | Nagle | M45 | | 02:04:27 | 02:05:39 |
| 1265 | Elma | O'Mahony | F | | 02:03:22 | 02:05:40 |
| 1266 | Joanne | Cronin | F | | 02:03:22 | 02:05:41 |
| 1267 | Amanda | Mansfield | F40 | West Waterford AC | 02:04:17 | 02:05:41 |
| 1268 | Brian | Harrington | M50 | | 02:03:39 | 02:05:44 |
| 1269 | Joe | Manning | M45 | | 02:03:17 | 02:05:46 |
| 1270 | Helen | Bjorksioo | F45 | | 02:05:29 | 02:05:47 |
| 1271 | Jerry | Healy | M50 | | 02:04:42 | 02:05:49 |
| 1271 | Pauric | Kilcullen | M35 | | 02:03:45 | 02:05:49 |
| 1273 | Brendon | Dolan | M45 | | 02:04:13 | 02:05:58 |
| 1274 | Kay | Collins | F | | 02:02:14 | 02:05:58 |
| 1275 | Thomas | Cowderoy | M | | 02:01:52 | 02:06:01 |
| 1276 | Nasir | Khan | M35 | | 02:04:48 | 02:06:04 |
| 1277 | Marjorie | Packham | F40 | Carrigaline AC | 02:02:56 | 02:06:04 |
| 1278 | Breda | Graham | F35 | | 02:03:44 | 02:06:06 |
| 1279 | Ann | Nash | F | | 02:03:40 | 02:06:08 |
| 1280 | Colin | Thomas | M55 | run 4 all Neath Wales | 02:04:13 | 02:06:09 |
| 1281 | Denis | Buckley | M | | 02:03:17 | 02:06:10 |
| 1282 | Garoid | Vaughan | M | | 02:04:35 | 02:06:11 |
| 1283 | Seamus | Kerrigan | M35 | | 02:03:44 | 02:06:12 |
| 1284 | Mari | Lyne | F35 | Ballincollig AC | 02:03:33 | 02:06:15 |
| 1285 | Jennifer | Lyons | F | | 02:03:33 | 02:06:15 |
| 1286 | Paul | O'Sullivan | M45 | | 02:05:17 | 02:06:17 |
| 1287 | Eleanor | Casey | F40 | West Waterford AC | 02:04:05 | 02:06:18 |
| 1288 | Mary | Cahill | F45 | | 02:04:05 | 02:06:18 |
| 1289 | Marie | Crowley | F | North Cork AC | 02:04:13 | 02:06:18 |
| 1290 | Sarah | Creedon | F | | 02:03:55 | 02:06:18 |
| 1291 | Marc | O'Sullivan | M | | 02:05:34 | 02:06:21 |
| 1292 | Tara | Cunningham | F35 | Wibbley Wobbley Wonders | 02:03:40 | 02:06:22 |
| 1293 | Kiara | O'Driscoll | F | | 02:06:13 | 02:06:24 |
| 1294 | Darren | Carlin | M | | 02:02:14 | 02:06:24 |
| 1295 | Brian | Kenneally | M35 | | 02:03:57 | 02:06:27 |
| 1296 | Geraldine | Barry | F40 | West Waterford AC | 02:04:17 | 02:06:29 |
| 1297 | Eleanor | Duggan | F45 | | 02:03:41 | 02:06:32 |
| 1298 | Eddie | O'Carroll | M50 | | 02:04:08 | 02:06:38 |
| 1299 | Robert | Duffy | M60 | | 02:05:55 | 02:06:39 |
| 1300 | Stephen | Johnson | M | | 02:05:28 | 02:06:40 |
| 1301 | Barry | Griffin | M35 | | 02:04:34 | 02:06:43 |
| 1302 | Triona | Lyons | F35 | | 02:04:18 | 02:06:46 |
| 1303 | Annemarie | Browne | F | | 02:06:42 | 02:06:50 |
| 1304 | Deirdre | Tobin | F | | 02:06:09 | 02:06:51 |
| 1304 | Paula | McConnell | F50 | | 02:04:10 | 02:06:51 |
| 1306 | Julie | Dowd | F35 | | 02:05:00 | 02:06:51 |
| 1307 | Jane | O'Keeffe | F | | 02:06:09 | 02:06:51 |
| 1308 | Rosemary | Conroy | F35 | | 02:03:30 | 02:06:51 |
| 1309 | Kaye | Maher | F45 | | 02:05:50 | 02:06:52 |
| 1310 | Kevin | Kelly | M | | 02:05:02 | 02:06:52 |
| 1311 | Vivienne | Pennefather | F45 | | 02:04:08 | 02:06:52 |
| 1312 | Maureen | Murphy | F40 | Donoughmore AC | 02:04:56 | 02:06:53 |
| 1313 | Melissa | Dunne | F35 | Ballincurra Villagers | 02:04:08 | 02:06:53 |
| 1314 | Adam | Clooney | M | | 02:04:58 | 02:06:54 |
| 1315 | Lana | Kairey | F | | 02:03:42 | 02:06:56 |
| 1316 | Frank | Twomey | M35 | Wibbley Wobbley Wonders | 02:05:27 | 02:06:58 |
| 1317 | Paul | O'Leary | M40 | | 02:02:40 | 02:06:58 |
| 1318 | Kieran | Hayes | M35 | | 02:04:41 | 02:06:58 |
| 1319 | Linda | Frost | F | | 02:04:37 | 02:07:00 |
| 1320 | Dorota | Collins | F35 | | 02:04:19 | 02:07:00 |
| 1321 | Cathy | Mansfield | F40 | Clonmel AC | 02:06:15 | 02:07:00 |
| 1322 | Alan | Tobin | M35 | | 02:04:16 | 02:07:01 |
| 1323 | Joyce | Sigerson | F35 | Ballinacurra Villagers | 02:04:17 | 02:07:03 |
| 1324 | Michelle | O'Brien | F40 | | 02:05:24 | 02:07:04 |
| 1325 | Maura | Falsey | F55 | Kilmurry Ibrickane AC | 02:05:07 | 02:07:06 |
| 1326 | Joanne | McCarthy | F40 | Wibbley Wobbley Wonders | 02:04:05 | 02:07:07 |
| 1327 | Jayne | Aherne | F35 | | 02:06:19 | 02:07:08 |
| 1328 | Barry | Whelton | M40 | | 02:05:30 | 02:07:09 |
| 1329 | Begoña | Lozano | F | | 02:05:25 | 02:07:11 |
| 1330 | Kieran | Healy | M50 | | 02:05:32 | 02:07:14 |
| 1331 | Colin | Power | M45 | | 02:04:40 | 02:07:14 |
| 1332 | Kevin | Donovan | M65 | | 02:05:46 | 02:07:18 |
| 1333 | Cathal | O'Mahony | M40 | | 02:06:42 | 02:07:19 |
| 1334 | Eleanor | Lucey | F | Munster Wheelchair Rugby | 02:05:26 | 02:07:21 |
| 1335 | Tricia | Hamilton | F35 | Wibbley Wobbley Wonders | 02:04:39 | 02:07:22 |
| 1336 | Bernadette | Sisk | F40 | Wibbley Wobbley Wonders | 02:04:39 | 02:07:22 |
| 1337 | Late | entry | | | 02:06:28 | 02:07:25 |
| 1338 | Pauline | Coffey | F45 | | 02:04:50 | 02:07:27 |
| 1339 | Danielle | Carter | F | | 02:05:52 | 02:07:29 |
| 1340 | Tara | Boardman | F35 | | 02:05:31 | 02:07:30 |
| 1341 | Ruth | O'Connor | F35 | Watergrashill AC | 02:05:56 | 02:07:31 |
| 1341 | Sean | O'Shea | M45 | | 02:06:55 | 02:07:31 |
| 1343 | Dave | Guiney | M | DELL EMC | 02:05:01 | 02:07:35 |
| 1344 | David | Kelly | M45 | | 02:05:00 | 02:07:37 |
| 1345 | Evelyn | Spillane | F | | 02:05:16 | 02:07:37 |
| 1346 | Martina | Murphy | F45 | Riverstick/Kinsale | 02:05:05 | 02:07:43 |
| 1347 | Denis | Sheehan | M65 | | 02:05:23 | 02:07:47 |
| 1348 | Valerie | Kelly | F40 | | 02:05:26 | 02:07:53 |
| 1349 | Pitor | Diabrowski | M35 | | 02:07:33 | 02:07:54 |
| 1350 | Ian | Kilbride | M40 | | 02:06:50 | 02:07:57 |
| 1351 | John | Hurley | M35 | | 02:07:29 | 02:07:58 |
| 1352 | Caroline | Wall | F | | 02:03:44 | 02:07:59 |
| 1353 | Fiona | Fleming | F | | 02:04:23 | 02:07:59 |
| 1354 | Fiona | Dwyer | F40 | | 02:07:51 | 02:08:01 |
| 1355 | Tina | Browne | F35 | | 02:05:17 | 02:08:03 |
| 1356 | Catherine | Condon | F50 | West Waterford AC | 02:05:49 | 02:08:04 |
| 1357 | Tara | Horgan | F45 | Wibbley Wobbley Wonders | 02:06:34 | 02:08:04 |
| 1358 | Michael | Parker | M | | 02:04:47 | 02:08:04 |
| 1359 | Avril | Hastings | F35 | Ballymore Cobh AC | 02:06:40 | 02:08:04 |
| 1360 | Ashley | Gould | M | | 02:06:41 | 02:08:05 |
| 1361 | Margaret | Conway | F55 | West Waterford AC | 02:06:42 | 02:08:05 |
| 1362 | Tommy | O'Sullivan | M | | 02:07:50 | 02:08:06 |
| 1363 | Pablo | Torres | M | | 02:07:02 | 02:08:06 |
| 1364 | Brian | Cronin | M40 | | 02:06:52 | 02:08:09 |
| 1365 | Helen | Casson | F40 | | 02:05:58 | 02:08:13 |
| 1366 | Orla | O'Donovan | F | | 02:06:34 | 02:08:14 |
| 1367 | Sinead | Moloney | F35 | | 02:05:46 | 02:08:14 |
| 1368 | Emma | O'Flynn | F | | 02:08:03 | 02:08:15 |
| 1369 | John | Sheehy | M | | 02:04:03 | 02:08:18 |
| 1370 | Christine | Quirke | F | | 02:06:22 | 02:08:19 |
| 1371 | Sarah | Breeney | F | | 02:06:25 | 02:08:20 |
| 1372 | Nora | Kelleher | F50 | Kenmare club. | 02:05:30 | 02:08:29 |
| 1373 | Maeve | Ryan | F40 | | 02:05:32 | 02:08:29 |
| 1374 | Ciara | Dineen | F | | 02:05:33 | 02:08:30 |
| 1375 | Mark | Broderick | M | St Nicholas AC | 02:06:33 | 02:08:33 |
| 1376 | Donncha | Keohane | M35 | | 02:06:46 | 02:08:33 |
| 1377 | Kevin | Twomey | M35 | Solarwinds | 02:05:34 | 02:08:35 |
| 1378 | Christilyn | Rice | M | | 02:05:21 | 02:08:35 |
| 1379 | Marie | Creedon | F50 | | 02:07:25 | 02:08:35 |
| 1380 | Barry | O'Sullivan | M | | 02:07:23 | 02:08:39 |
| 1381 | Louise | O'Brien | F40 | | 02:08:25 | 02:08:40 |
| 1382 | Helen | Devery | F40 | Ballymore Cobh AC | 02:05:55 | 02:08:41 |
| 1383 | Conor | O'Flynn | M40 | | 02:06:29 | 02:08:42 |
| 1384 | Colette | Daly | F45 | St Finbarrs AC | 02:06:04 | 02:08:44 |
| 1385 | Finbarr | Jeffers | M40 | | 02:08:23 | 02:08:44 |
| 1386 | Sarah | Treacy | F | | 02:06:17 | 02:08:44 |
| 1387 | Charlotte | Walsh | F35 | | 02:06:52 | 02:08:45 |
| 1388 | Tracey | Mannion | F | | 02:06:20 | 02:08:45 |
| 1389 | Laura | Turley | F40 | | 02:06:25 | 02:08:46 |
| 1390 | Louise | O'Donoghue | F35 | | 02:06:11 | 02:08:54 |
| 1391 | Allan | McGrath | M45 | | 02:04:58 | 02:08:58 |
| 1392 | Sinead | O'Brien | F35 | | 02:06:31 | 02:08:59 |
| 1393 | Vincent | Buckley | M40 | Donoughmore AC | 02:07:07 | 02:08:59 |
| 1394 | Mateusz | Budzisz | M35 | | 02:06:17 | 02:09:00 |
| 1395 | Lisa | Chandler Hayes | F35 | | 02:07:01 | 02:09:03 |
| 1396 | Carmel | O'Mahony | F55 | | 02:06:35 | 02:09:03 |
| 1397 | John | McCarthy | M35 | | 02:06:30 | 02:09:10 |
| 1398 | Aoife | Ni Chrualaoi | F | | 02:06:53 | 02:09:13 |
| 1399 | Ciara | Smyth | F | | 02:06:54 | 02:09:14 |
| 1400 | Ciara | Falvey | F40 | Bandon Fit 4 Life | 02:06:57 | 02:09:15 |
| 1401 | Cecelia | Cremin | F45 | Dromahane Road Runners | 02:08:26 | 02:09:18 |
| 1402 | Marie | Ryan | F45 | Tougher AC | 02:06:24 | 02:09:20 |
| 1403 | Orla | O'Rourke | F40 | | 02:07:15 | 02:09:20 |
| 1404 | Lucy | Kearns | F | Ballintotis Fit 4 Life | 02:06:58 | 02:09:22 |
| 1405 | John | Cullinane | M | | 02:06:52 | 02:09:23 |
| 1406 | Michael | Rea | M50 | Mallow AC | 02:06:46 | 02:09:27 |
| 1407 | Timothy | Twomey | M55 | | 02:08:17 | 02:09:28 |
| 1408 | Kari | Clifford | F35 | | 02:06:47 | 02:09:31 |
| 1409 | Michael | Young | M | | 02:05:16 | 02:09:33 |
| 1410 | Shane | Harrington | M40 | | 02:06:40 | 02:09:37 |
| 1410 | Fiona | Kenny | F40 | | 02:06:57 | 02:09:37 |
| 1412 | Niamh | McCarthy | F35 | | 02:07:09 | 02:09:38 |
| 1413 | Michael | Collins | M40 | | 02:06:48 | 02:09:41 |
| 1414 | Jason | Barrett | M35 | | 02:07:37 | 02:09:45 |
| 1415 | Jacqueline | Bowen | F45 | Mallow AC | 02:07:07 | 02:09:46 |
| 1416 | Trina | Crowley | F | | 02:09:00 | 02:09:50 |
| 1417 | Margie | O'Connor | F | The Churchtown Roadrunners AC | 02:07:43 | 02:09:50 |
| 1418 | Mark | Mulcahy | M | | 02:09:14 | 02:09:51 |
| 1419 | Henry | Thornhill | M35 | | 02:07:02 | 02:09:51 |
| 1420 | Marie B | O'Reilly | M45 | | 02:07:32 | 02:09:53 |
| 1421 | Alan | Corbett | M40 | | 02:07:22 | 02:09:53 |
| 1422 | Audrey | Quigley | F40 | | 02:07:06 | 02:09:54 |
| 1423 | Celine | McGrath | F50 | | 02:07:25 | 02:09:58 |
| 1424 | Cliona | Burke | F40 | | 02:08:15 | 02:10:00 |
| 1425 | Aine | Kavanagh | F50 | West Waterford AC | 02:07:48 | 02:10:02 |
| 1426 | Kevin | O'Donnell | M35 | Mallow AC | 02:06:32 | 02:10:03 |
| 1427 | Joan | Hickson | F40 | | 02:07:17 | 02:10:03 |
| 1428 | Noel | Donovan | M45 | | 02:09:59 | 02:10:06 |
| 1429 | Deirdre | Harrigan | F | | 02:07:45 | 02:10:10 |
| 1430 | Aisling | Devitt | F | | 02:07:59 | 02:10:13 |
| 1431 | Ciaran | Hourican | M35 | | 02:08:35 | 02:10:14 |
| 1432 | Linda | Hodnett | F35 | Bandon Fit 4 Life | 02:08:23 | 02:10:17 |
| 1433 | Kate | Bernat | F | | 02:06:55 | 02:10:17 |
| 1434 | Sean | Reynolds | M | | 02:07:29 | 02:10:18 |
| 1435 | Ciara | Duffin | F35 | West Waterford AC | 02:08:08 | 02:10:21 |
| 1436 | Marie | Kelleher | F | Max Runners | 02:07:17 | 02:10:22 |
| 1437 | Gayle | Atkinson | F40 | | 02:07:01 | 02:10:23 |
| 1438 | Pawel | Brewski | M35 | | 02:06:12 | 02:10:24 |
| 1439 | Jerry | O'Keeffe | M35 | | 02:08:55 | 02:10:26 |
| 1440 | Edel | Nagle | F45 | | 02:07:32 | 02:10:28 |
| 1441 | Eimear | Barry | F | | 02:08:08 | 02:10:30 |
| 1442 | Patrick | McNally | M | | 02:07:48 | 02:10:35 |
| 1443 | Debbie | Harrington | F40 | | 02:08:39 | 02:10:35 |
| 1444 | Coleman | Sarah | F | | 02:08:14 | 02:10:39 |
| 1445 | Tomoyo | Kobata | F | | 02:07:23 | 02:10:39 |
| 1446 | Anthony | Hayes | M35 | Ballintotis Fit 4 Life | 02:08:33 | 02:10:43 |
| 1447 | Michael | O'Sullivan | M50 | | 02:07:55 | 02:10:44 |
| 1448 | Andrew | Buckley | M | | 02:07:07 | 02:10:49 |
| 1449 | Brian | Flaherty | M40 | | 02:09:56 | 02:10:50 |
| 1450 | Jillian | Sheehan | F35 | | 02:08:27 | 02:10:50 |
| 1451 | Elaine | Atkinson | F35 | Warrington running club | 02:08:30 | 02:10:51 |
| 1452 | Barry | Slye | M35 | Tougher AC | 02:09:07 | 02:10:53 |
| 1453 | Emmet | O'Brien | M35 | | 02:10:18 | 02:10:53 |
| 1454 | Tracy | O'Sullivan | F40 | | 02:08:31 | 02:10:53 |
| 1455 | Rachel | Cronin | F | | 02:08:04 | 02:10:53 |
| 1456 | John | Leonard | M55 | CIT | 02:08:16 | 02:10:55 |
| 1457 | Rachel | Harris | F | Westbury Harriers | 02:08:38 | 02:10:55 |
| 1458 | Avril | Murnane | F | | 02:10:45 | 02:10:56 |
| 1459 | Diane | Beckingham | F50 | | 02:07:41 | 02:10:57 |
| 1460 | Kevin | Boylan | M45 | | 02:07:52 | 02:10:58 |
| 1461 | Doireann | O'Brien | F | | 02:07:55 | 02:10:59 |
| 1462 | John | Loughrey | M | | 02:07:00 | 02:11:00 |
| 1463 | Valerie | Daly | F40 | | 02:08:39 | 02:11:00 |
| 1464 | Diarmuid | Lane | M40 | | 02:07:50 | 02:11:01 |
| 1465 | Tony | Morrissey | M45 | | 02:07:01 | 02:11:03 |
| 1466 | Jackie | Dillon | F45 | | 02:09:28 | 02:11:03 |
| 1467 | Malo | Le Perchec | M | | 02:08:31 | 02:11:04 |
| 1468 | Mary | Walsh | F40 | Wibbley Wobbley Wonders | 02:08:37 | 02:11:06 |
| 1469 | Irene | Kavanagh | F40 | | 02:08:18 | 02:11:08 |
| 1470 | Michelle | Savage | F45 | | 02:08:39 | 02:11:09 |
| 1471 | Stephen | Kelly | M35 | | 02:07:53 | 02:11:10 |
| 1472 | Mairéad | Hayes | F | | 02:07:41 | 02:11:10 |
| 1473 | Angela | O'Mahony | F45 | Grange Fermoy AC | 02:09:04 | 02:11:11 |
| 1474 | Louise | McCarthy | F | UCC Athletics | 02:09:51 | 02:11:13 |
| 1475 | John | O'Callaghan | M45 | Togher AC (Fit4Life) | 02:09:36 | 02:11:15 |
| 1476 | Margaret | Murphy | F45 | Togher AC (Fit4Life) | 02:09:37 | 02:11:15 |
| 1477 | Bridgette | Fraher | F35 | | 02:08:03 | 02:11:15 |
| 1478 | Ciara | Ryan | F | | 02:08:07 | 02:11:16 |
| 1479 | Damian | Flynn | M40 | | 02:08:38 | 02:11:20 |
| 1480 | Bryan | Galvin | M40 | | 02:09:52 | 02:11:25 |
| 1481 | Caroline | Pryce | F45 | Killygarry Running Club Cavan | 02:08:41 | 02:11:27 |
| 1482 | Tim Joe | Buckley | M65 | HSE/donoughmore | 02:09:36 | 02:11:29 |
| 1483 | Radoslaw | Kawa | M35 | | 02:10:28 | 02:11:29 |
| 1484 | Alissa | Capon | F45 | | 02:08:50 | 02:11:30 |
| 1485 | Marie | O'Brien | F35 | | 02:10:04 | 02:11:30 |
| 1486 | Ashleigh | Bignell | F | | 02:09:17 | 02:11:30 |
| 1487 | Dara | Kennedy | F | | 02:08:24 | 02:11:32 |
| 1488 | Barry | O'Driscoll | M | | 02:07:50 | 02:11:33 |
| 1489 | Alan | Bane | M35 | | 02:08:07 | 02:11:34 |
| 1490 | Claire | Lynch | F40 | | 02:09:08 | 02:11:36 |
| 1491 | Anne Marie | Davis | F40 | | 02:11:15 | 02:11:36 |
| 1492 | Liza | Davis | F45 | | 02:11:17 | 02:11:37 |
| 1493 | Robert | Walsh | M35 | | 02:08:47 | 02:11:39 |
| 1494 | Paul | Sweeney | M50 | Kinsale Tri Club | 02:10:01 | 02:11:40 |
| 1495 | Brendan | Tobin | M45 | Brendan Tobin | 02:11:26 | 02:11:40 |
| 1496 | Robert | McCarthy | M35 | | 02:08:23 | 02:11:40 |
| 1497 | George | McDonnelll | M40 | | 02:10:40 | 02:11:42 |
| 1498 | Margaret | O'Flynn | F50 | St Nicholas AC | 02:09:40 | 02:11:42 |
| 1498 | Nelius | O'Flynn | M50 | St Nicholas AC | 02:09:39 | 02:11:42 |
| 1500 | Anne | Sawey | F | | 02:08:53 | 02:11:43 |
| 1501 | Anne | O'Sullivan | F40 | | 02:08:38 | 02:11:44 |
| 1502 | Hansel | Whelan | M40 | | 02:08:46 | 02:11:44 |
| 1503 | Evelyn | Beresford | F45 | West Waterford AC | 02:11:04 | 02:11:46 |
| 1504 | Noel | Boweh | M50 | Bmrc | 02:09:28 | 02:11:47 |
| 1505 | Eimear | Sheehy | F | | 02:07:32 | 02:11:48 |
| 1506 | Pat | McAuliffe | M40 | | 02:08:29 | 02:11:48 |
| 1507 | Deirdre | O'Carroll | F35 | | 02:09:39 | 02:11:50 |
| 1508 | Kevin | O'Reilly | M35 | Aghada RC | 02:08:58 | 02:11:50 |
| 1509 | Janet | O'Reilly | F35 | Aghada RC | 02:08:59 | 02:11:50 |
| 1510 | Eddy | Higgins | M45 | | 02:09:24 | 02:11:51 |
| 1511 | Mary | Collins | F | Watergrashill AC | 02:10:50 | 02:11:51 |
| 1512 | Late | entry | | | 02:08:31 | 02:11:52 |
| 1513 | Niamh | Cogan | F45 | | 02:09:23 | 02:11:53 |
| 1514 | Josephine | O'Halloran | F50 | | 02:08:55 | 02:11:53 |
| 1515 | Jennifer | Twomey | F40 | | 02:09:59 | 02:11:54 |
| 1516 | Kevin | Crean | M45 | | 02:09:01 | 02:11:55 |
| 1517 | Alan | Browne | M40 | Raheny Shamrocks | 02:09:24 | 02:11:55 |
| 1518 | Patrick | Sisk | M40 | Ballinacurra Villagers | 02:09:13 | 02:11:59 |
| 1519 | Grainne | O'Dononvan | F40 | | 02:10:01 | 02:12:00 |
| 1520 | Eva | Healy | F35 | | 02:11:39 | 02:12:00 |
| 1521 | Maksimilian | Merle | M50 | | 02:09:34 | 02:12:02 |
| 1522 | Donal | O'Brien | M35 | | 02:09:45 | 02:12:05 |
| 1523 | Louise | Roddy | F35 | | 02:10:26 | 02:12:08 |
| 1524 | Paul | Forde | M45 | Shannen Forde | 02:11:19 | 02:12:08 |
| 1525 | Karen | Forde | F45 | Shannen Forde | 02:11:21 | 02:12:09 |
| 1526 | Paul | Forrest | M | Watergrashill AC | 02:09:21 | 02:12:10 |
| 1527 | Deirdre | Casey | F35 | | 02:09:35 | 02:12:12 |
| 1528 | Catherine | McCarthy | F45 | | 02:09:17 | 02:12:15 |
| 1529 | Mairead | Crowley | F35 | | 02:10:23 | 02:12:15 |
| 1530 | Eleanor | Lehane | F35 | | 02:10:23 | 02:12:15 |
| 1531 | Karen | Cashman | F | | 02:08:52 | 02:12:16 |
| 1532 | Adrienne | McKenna | F45 | | 02:10:18 | 02:12:17 |
| 1533 | Susan | O'Leary | F35 | | 02:09:45 | 02:12:18 |
| 1534 | Marie | Cashman | F40 | | 02:11:28 | 02:12:18 |
| 1535 | Orla | McGinn | F45 | | 02:09:14 | 02:12:22 |
| 1536 | Don | Buckley | M45 | Wibbley Wobbley Wonders | 02:09:25 | 02:12:23 |
| 1537 | Claudia | Parkes | F40 | | 02:10:21 | 02:12:25 |
| 1537 | Martin | Kennedy | M | | 02:10:36 | 02:12:25 |
| 1539 | Amparo | Montaner | F | | 02:09:03 | 02:12:25 |
| 1540 | Carol | Hartnett | F35 | | 02:10:24 | 02:12:31 |
| 1541 | Patrick | Hartnett | M40 | | 02:10:24 | 02:12:32 |
| 1542 | Sinéad | Horgan | F45 | Bandon Fit 4 Life | 02:10:41 | 02:12:34 |
| 1543 | Emma | Richmond | F40 | | 02:11:08 | 02:12:38 |
| 1544 | Tommy | Commane | M | Kerry Crusaders | 02:09:34 | 02:12:39 |
| 1545 | Michael | Collins | M35 | Limerick Triathlon Club | 02:09:35 | 02:12:40 |
| 1546 | Keith | Mulcahy | M35 | | 02:09:52 | 02:12:43 |
| 1547 | Helen | Lotty | F45 | | 02:09:50 | 02:12:50 |
| 1548 | Maire | Dillon | F | | 02:10:52 | 02:12:51 |
| 1549 | Colin | Tobin | M | Watergrashill AC | 02:11:16 | 02:12:52 |
| 1550 | Brian | Conlon | M | | 02:11:05 | 02:12:54 |
| 1551 | Dermot | Fitzgerald | M35 | | 02:10:08 | 02:12:55 |
| 1552 | Norah | O'Grady | F40 | | 02:10:05 | 02:13:00 |
| 1553 | Vanessa | Cremin | F40 | | 02:10:05 | 02:13:00 |
| 1554 | Brian | Foley | M45 | | 02:10:38 | 02:13:07 |
| 1555 | Emma | O'Shea | F | | 02:11:17 | 02:13:08 |
| 1556 | Louise | Hall | F35 | Happy Feet Blarney | 02:11:18 | 02:13:08 |
| 1557 | Kate | Sullivan | F | | 02:10:00 | 02:13:09 |
| 1558 | Karen | O'Callaghan | F40 | | 02:11:16 | 02:13:10 |
| 1559 | Donal | Cronin | M45 | | 02:09:11 | 02:13:11 |
| 1560 | Ursula | Murphy | F | | 02:12:44 | 02:13:11 |
| 1561 | Kevin | Coughlan | M55 | | 02:09:13 | 02:13:12 |
| 1562 | Carol | Lucey | F35 | Munster Wheelchair Rugby | 02:11:22 | 02:13:16 |
| 1563 | Sharon | Kelly | F45 | | 02:11:36 | 02:13:23 |
| 1564 | Aoife | Fitzgerald | F | | 02:10:19 | 02:13:24 |
| 1565 | Alan | Cullinane | M | | 02:11:12 | 02:13:27 |
| 1566 | Oonagh | Coughlan | F | | 02:11:52 | 02:13:29 |
| 1566 | Aisling | O'Connell | F35 | | 02:10:53 | 02:13:29 |
| 1568 | Siobhan | O'Sullivavn | F45 | Wibbley Wobbley Wonders | 02:12:00 | 02:13:30 |
| 1569 | John | Shorten | M55 | | 02:10:14 | 02:13:31 |
| 1570 | Leonie | Weir | F35 | | 02:10:40 | 02:13:32 |
| 1571 | Caroline | O'Donovan | F35 | Ballinacurra Villagers | 02:10:48 | 02:13:34 |
| 1572 | Jacinta | O'Mahony | F35 | | 02:12:13 | 02:13:35 |
| 1572 | Arun | Sundaresh | M40 | | 02:12:55 | 02:13:35 |
| 1574 | Kieran | Murphy | M40 | | 02:10:54 | 02:13:43 |
| 1575 | Kathleen | Kelleher | F55 | Mallow AC | 02:10:38 | 02:13:45 |
| 1576 | Marie | Cronin-Hackett | F40 | | 02:11:09 | 02:13:45 |
| 1577 | David | Cogan | M | | 02:13:14 | 02:13:47 |
| 1578 | Elaine | Dwyer | F40 | | 02:11:23 | 02:13:50 |
| 1579 | Noelle | Crowley | F | | 02:11:31 | 02:13:52 |
| 1580 | Frank | Buttimer | M60 | | 02:10:36 | 02:13:53 |
| 1581 | Bryan | Bradley | M35 | | 02:11:44 | 02:13:56 |
| 1582 | Sarah | O'Regan | F40 | | 02:11:18 | 02:13:58 |
| 1583 | Margaret | McLoughlin | F | | 02:13:28 | 02:13:59 |
| 1584 | Hazel | Crowley | F | | 02:11:22 | 02:14:03 |
| 1585 | Martina | Moloney | F35 | The Churchtown Roadrunners AC | 02:12:02 | 02:14:09 |
| 1586 | Adrian | Cullinane | M40 | | 02:11:38 | 02:14:12 |
| 1587 | Marie | O'Keeffe | F | | 02:11:57 | 02:14:15 |
| 1588 | Carmel | Cooney | F40 | Grange Fermoy AC | 02:11:38 | 02:14:17 |
| 1589 | Elaine | Moore | F35 | | 02:11:27 | 02:14:20 |
| 1590 | Gillian | Murphy | F35 | Togher AC | 02:12:45 | 02:14:22 |
| 1591 | Pj | Linehan | M45 | Duhallow AC | 02:13:24 | 02:14:22 |
| 1592 | Anne Marie | Downing | F50 | Ballymore Cobh AC | 02:11:39 | 02:14:24 |
| 1593 | Sinead | Elliffe | F35 | Bweeng Trail Blazers | 02:12:11 | 02:14:25 |
| 1594 | Brian | Rafferty | M35 | | 02:12:46 | 02:14:27 |
| 1595 | Siona | Hourihan | F | | 02:13:14 | 02:14:28 |
| 1596 | Katherine | Farrell | F35 | Ballymore Cobh AC | 02:12:39 | 02:14:31 |
| 1597 | Deirdre | Hilliard | F50 | | 02:11:17 | 02:14:33 |
| 1598 | Debbie | Kiely | F35 | | 02:12:54 | 02:14:37 |
| 1599 | Diarmuid | Cahalane | M | | 02:13:01 | 02:14:38 |
| 1600 | Luigi | Di Marco | M40 | | 02:14:03 | 02:14:40 |
| 1601 | Ann | O'Riordan | F50 | | 02:10:22 | 02:14:41 |
| 1602 | Paula | Collins | F40 | West Waterford AC | 02:14:07 | 02:14:43 |
| 1603 | Andrea | Piacek | F | | 02:14:00 | 02:14:44 |
| 1604 | Andrea | Kennedy | F35 | | 02:13:35 | 02:14:45 |
| 1604 | Michelle | Sullivan | F | | 02:13:35 | 02:14:45 |
| 1604 | Tríona | Verling | F | | 02:13:35 | 02:14:45 |
| 1607 | Agata | Bialek | F35 | | 02:11:05 | 02:14:46 |
| 1608 | Kenneth | O'Mahony | M40 | | 02:11:53 | 02:14:47 |
| 1609 | Aisling | Gillman | F35 | | 02:11:53 | 02:14:47 |
| 1610 | Sarah | Hannon | F35 | | 02:12:46 | 02:14:51 |
| 1611 | Lorraine | Foley | F35 | | 02:11:46 | 02:14:52 |
| 1611 | Nicole | Tivy | F40 | | 02:11:46 | 02:14:52 |
| 1613 | Margaret | Noël | F40 | | 02:11:59 | 02:14:55 |
Half-Marathon

2:15 to 2:30
| Pos | Forename | Surname | Cat | Club | Chip | Time |
| --- | --- | --- | --- | --- | --- | --- |
| 1614 | Nicole | O'Regan | F | | 02:14:27 | 02:15:05 |
| 1614 | Aine | O'Leary | F | | 02:14:26 | 02:15:05 |
| 1616 | Michelle | Fitzgerald | F45 | | 02:13:05 | 02:15:09 |
| 1617 | Jim | Dwyer | M45 | | 02:12:51 | 02:15:10 |
| 1618 | Declan | Fitzgerald | M45 | | 02:11:56 | 02:15:11 |
| 1619 | Graham | Clifford | M35 | | 02:12:23 | 02:15:12 |
| 1620 | Lorna | Kelleher | F40 | | 02:11:54 | 02:15:13 |
| 1621 | Kevin | Cunneen | M | | 02:12:30 | 02:15:20 |
| 1622 | Ann | Daly | F | | 02:12:23 | 02:15:24 |
| 1623 | Damien | Bradley | M45 | | 02:13:00 | 02:15:25 |
| 1624 | Martina | Cislaghi | F | | 02:11:58 | 02:15:25 |
| 1625 | Prasanna | Ramaswamy | M | | 02:12:07 | 02:15:25 |
| 1626 | Brian | McNelis | M60 | | 02:14:20 | 02:15:26 |
| 1627 | Stephen | Bennett | M40 | | 02:12:15 | 02:15:30 |
| 1628 | Nuala | O'Donovan | F50 | | 02:12:46 | 02:15:34 |
| 1629 | Shevaun | Hogan | F45 | Midleton AC | 02:12:09 | 02:15:36 |
| 1630 | Geraldine | Hollywood | F40 | | 02:13:52 | 02:15:41 |
| 1631 | Ian | Kennefick | M35 | | 02:13:12 | 02:15:43 |
| 1632 | Mary | Linehan | F65 | Carrigaline AC | 02:12:49 | 02:15:48 |
| 1633 | Dawn | Walsh | F35 | Bweeng Trail Blazers | 02:12:01 | 02:15:49 |
| 1633 | Mary | Dunlea | F | | 02:12:01 | 02:15:49 |
| 1635 | Billy | Broderick | M50 | Killybegs swanlings | 02:14:21 | 02:15:55 |
| 1636 | Marian | Creedon | F35 | | 02:13:27 | 02:15:56 |
| 1636 | Gemma | Barry | F35 | | 02:14:16 | 02:15:56 |
| 1638 | Ursula | Casey | F | Pat Walsh Running | 02:13:05 | 02:15:57 |
| 1639 | Teresa | Coughlan | F35 | Carrigtwohil AC | 02:13:06 | 02:15:57 |
| 1640 | Jennifer | Manley | F | | 02:14:19 | 02:16:01 |
| 1641 | Linda | Lee | F40 | | 02:13:19 | 02:16:03 |
| 1642 | Sinead | Connolly | F40 | Wibbley Wobbley Wonders | 02:13:36 | 02:16:06 |
| 1643 | Yvonne | Kertsch | F45 | Buttevant | 02:13:21 | 02:16:06 |
| 1644 | Trish | Doherty | F40 | Ballymore Cobh AC | 02:13:29 | 02:16:16 |
| 1645 | Sinead | Quinn | F40 | Tougher AC | 02:13:50 | 02:16:17 |
| 1646 | Caitriona | Harty | F40 | An Bru AC | 02:13:00 | 02:16:19 |
| 1647 | Late | entry | | | 02:15:23 | 02:16:19 |
| 1648 | Joe | O'Regan | | | 02:13:44 | 02:16:28 |
| 1649 | Seamus | Jordan | M50 | Slaney Olympics | 02:13:45 | 02:16:29 |
| 1650 | Kasia | Luczak | F35 | Bweeng Trail Blazers | 02:13:09 | 02:16:30 |
| 1651 | Helen | Gough | F40 | | 02:15:24 | 02:16:33 |
| 1652 | Mary | Ahern | F | | 02:14:20 | 02:16:34 |
| 1653 | Hayley | Morris | F40 | Forget the gym | 02:14:53 | 02:16:36 |
| 1654 | Fran | Hourigan | M40 | | 02:14:53 | 02:16:37 |
| 1655 | Kevin | Casey | M | | 02:13:56 | 02:16:38 |
| 1656 | Sonya | O'Regan | F40 | Wibbley Wobbley Wonders | 02:14:17 | 02:16:39 |
| 1657 | Jakub | Sabacinski | M35 | | 02:13:43 | 02:16:41 |
| 1658 | Rosina | Sweeney | F40 | | 02:13:25 | 02:16:41 |
| 1659 | Marie | O'Connell | F35 | | 02:15:00 | 02:16:42 |
| 1660 | Therese | Ryan | F40 | Aghadowey running Club | 02:13:37 | 02:16:50 |
| 1661 | Keith | Seymour | M | | 02:14:15 | 02:16:51 |
| 1661 | Sharon | Seymour | F | | 02:14:16 | 02:16:51 |
| 1663 | Jocelynn | Coughlan | F40 | | 02:13:46 | 02:16:55 |
| 1664 | Sharon | O'Brien Walsh | F40 | Ballintotis Fit 4 Life | 02:13:49 | 02:16:56 |
| 1665 | Miroslav | Nalevanko | M | ESP | 02:14:24 | 02:16:58 |
| 1666 | Claire | Poirier | F | ESP | 02:14:25 | 02:16:58 |
| 1667 | Magda | Strechlau | F | | 02:14:33 | 02:16:59 |
| 1668 | Gillian | Gaynor | F40 | | 02:15:02 | 02:17:00 |
| 1669 | Tommy | McGee | M45 | | 02:15:40 | 02:17:02 |
| 1670 | Darren | Curtin | M40 | St Finbarrs AC | 02:16:19 | 02:17:03 |
| 1671 | Eamonn | Mooney | M | | 02:14:06 | 02:17:04 |
| 1672 | Carol | Collins | F50 | St Nicholas AC | 02:15:05 | 02:17:07 |
| 1673 | Emma | Donovan McHugh | F | | 02:14:00 | 02:17:07 |
| 1674 | Adel | Guiney | F35 | | 02:17:00 | 02:17:14 |
| 1675 | Shauna | White | F | | 02:15:06 | 02:17:15 |
| 1676 | Mark | Barry | M45 | | 02:16:26 | 02:17:18 |
| 1677 | David | Healy | M35 | | 02:16:58 | 02:17:19 |
| 1678 | Alma | O'Connell | F50 | Wibbley Wobbley Wonders | 02:14:59 | 02:17:21 |
| 1679 | Tessa Rose | Hawkes | F | | 02:16:36 | 02:17:24 |
| 1680 | Kate | Atwell | F35 | | 02:14:53 | 02:17:25 |
| 1681 | Barry | Delany | M35 | | 02:15:06 | 02:17:26 |
| 1682 | Nicholas | Hern | M40 | | 02:14:53 | 02:17:27 |
| 1683 | Paul | McGuirk | M45 | | 02:14:21 | 02:17:27 |
| 1684 | Claire | Murphy | F35 | | 02:14:29 | 02:17:30 |
| 1685 | Laura | McAree | F | | 02:14:11 | 02:17:30 |
| 1686 | Jennifer | Heaphy | F35 | | 02:15:11 | 02:17:33 |
| 1687 | Brendan | Connolly | M45 | Eli Lilly | 02:15:35 | 02:17:36 |
| 1688 | Erin | Heapes | F | | 02:16:18 | 02:17:37 |
| 1689 | Aidan | O'Shea | M | | 02:14:08 | 02:17:37 |
| 1690 | Helena | Larkin | F35 | | 02:15:28 | 02:17:39 |
| 1691 | Caroline | Verwey | F40 | | 02:16:29 | 02:17:43 |
| 1692 | Rachel | King | F | | 02:14:38 | 02:17:44 |
| 1693 | Donna | Sweeney | F35 | | 02:16:10 | 02:17:45 |
| 1694 | Jerry | Moynihan | M35 | | 02:15:12 | 02:17:46 |
| 1695 | Alfie | McAvoy | M60 | | 02:15:24 | 02:17:46 |
| 1696 | Aishling | O'Brien | F35 | | 02:15:27 | 02:17:47 |
| 1697 | Paul | Nash | M55 | | 02:14:07 | 02:17:54 |
| 1698 | Ciaran | McNally | M35 | | 02:14:32 | 02:17:59 |
| 1699 | Clare | Forde | F35 | Fota | 02:14:51 | 02:18:02 |
| 1700 | Mary | Culhane | F35 | | 02:16:15 | 02:18:04 |
| 1701 | Andrea | Harrington | F40 | Bandon Fit 4 Life | 02:15:11 | 02:18:05 |
| 1702 | Barry Byran | O'Sullivan | M | | 02:16:43 | 02:18:09 |
| 1703 | Damien | Quinn | M35 | | 02:17:21 | 02:18:11 |
| 1704 | Niamh | Leahy | F40 | Max Runners | 02:18:16 | 02:18:16 |
| 1705 | Gary | O'Donovan | M40 | Bweeng Trail Blazers | 02:14:59 | 02:18:20 |
| 1706 | Lorraine | Murray | F40 | | 02:14:59 | 02:18:20 |
| 1707 | Roisin | Lynch | F | | 02:15:27 | 02:18:20 |
| 1708 | Christopher | O'Connor | M | | 02:15:13 | 02:18:23 |
| 1709 | Brian | Healy | M45 | | 02:18:07 | 02:18:24 |
| 1710 | Grace | Barry | F35 | | 02:16:21 | 02:18:27 |
| 1711 | Amy | Cronin | F35 | | 02:16:21 | 02:18:27 |
| 1712 | Damien | O'Brien | M40 | | 02:16:20 | 02:18:27 |
| 1713 | Sue | Doherty | F50 | | 02:15:40 | 02:18:32 |
| 1714 | Anne Marie | O'Donovan | F40 | Fota | 02:15:27 | 02:18:35 |
| 1715 | Bernadette | Navin | F40 | Ballymore Cobh AC | 02:16:44 | 02:18:36 |
| 1716 | Benny | Walkin | M35 | | 02:15:28 | 02:18:36 |
| 1717 | Mark | Hornibrook | M40 | Wibbley Wobbley Wonders | 02:16:01 | 02:18:37 |
| 1718 | Jonathan | Quirke | M45 | St Nicholas AC | 02:16:42 | 02:18:45 |
| 1719 | Sinead | Lynch | F | Carrigtwohil AC | 02:15:53 | 02:18:46 |
| 1720 | Stephen | Hegarty | M | | 02:15:53 | 02:18:48 |
| 1721 | Yvonne | Allen | F45 | | 02:17:02 | 02:18:51 |
| 1721 | David | Allen | M50 | | 02:17:02 | 02:18:51 |
| 1723 | Nikola | Barrett | F40 | | 02:17:31 | 02:18:52 |
| 1724 | Claire | Irwin | F | | 02:15:34 | 02:18:52 |
| 1724 | Irene | Dineen | F40 | Fittstop | 02:15:41 | 02:18:52 |
| 1726 | Denis | Lynch | M50 | | 02:15:21 | 02:18:54 |
| 1727 | Mary | Kevany | F50 | Fittstop | 02:15:43 | 02:18:55 |
| 1728 | Derry | Crowley | M55 | | 02:15:47 | 02:18:57 |
| 1729 | Amanda | Morrison | F | Youghal AC | 02:15:43 | 02:19:01 |
| 1730 | Grace | Boyle | F40 | | 02:16:02 | 02:19:07 |
| 1731 | Aileen | Corkery | F40 | | 02:15:22 | 02:19:09 |
| 1732 | Late | entry | | | 02:18:41 | 02:19:10 |
| 1733 | Noreen | Walsh | F40 | | 02:16:06 | 02:19:11 |
| 1734 | Deirdre | Collins | F40 | Bweeng Trail Blazers | 02:15:51 | 02:19:12 |
| 1735 | Peter | Filan | M45 | | 02:17:06 | 02:19:13 |
| 1736 | Ciara | Cullen | F45 | | 02:17:06 | 02:19:13 |
| 1737 | Denis | Fenton | M50 | St Nicholas AC | 02:17:11 | 02:19:15 |
| 1738 | Fernando | Soares Correia | M45 | | 02:18:52 | 02:19:15 |
| 1739 | Ronan | O'Keeffe | M | | 02:16:57 | 02:19:18 |
| 1740 | Deirdre | Cooney | F50 | | 02:16:52 | 02:19:22 |
| 1741 | Ger | McCarthy | M40 | Clonakilty Road Runners | 02:17:27 | 02:19:23 |
| 1742 | Alan | Kelly | M | | 02:17:21 | 02:19:25 |
| 1743 | Ger | Scannell | M45 | | 02:18:26 | 02:19:26 |
| 1744 | Niamh | Lanigan | F | | 02:15:46 | 02:19:30 |
| 1745 | Michael | Dwane | M35 | Togher AC | 02:17:05 | 02:19:30 |
| 1746 | Darragh | O'Callaghan | M | | 02:16:05 | 02:19:31 |
| 1747 | Grainne | Lynch | F35 | Tougher AC | 02:16:03 | 02:19:34 |
| 1748 | Catherine | Canty | F35 | | 02:17:00 | 02:19:37 |
| 1749 | Kevin | Walsh | M45 | | 02:18:40 | 02:19:40 |
| 1750 | David | Hurley | M40 | | 02:15:32 | 02:19:43 |
| 1751 | Mercedes | O'Sullivan | F50 | | 02:16:19 | 02:19:43 |
| 1752 | Ann | Bogan | F55 | | 02:17:57 | 02:19:45 |
| 1753 | Louise | Conway | F | | 02:16:31 | 02:19:45 |
| 1754 | Caroline | Chandley | F35 | | 02:16:47 | 02:19:46 |
| 1755 | Grainne | Galvin | F | | 02:16:46 | 02:19:46 |
| 1756 | Adrian | Clarke | M | | 02:17:18 | 02:19:47 |
| 1757 | Al | Haddaoui | M50 | | 02:17:40 | 02:19:50 |
| 1758 | Augusto | Borges | M45 | Heineken Cork Running Club | 02:19:09 | 02:19:52 |
| 1759 | Deirdre | Fitzgibbon | F35 | | 02:16:53 | 02:19:52 |
| 1760 | Elmarie | Kilbride | F40 | | 02:18:41 | 02:19:54 |
| 1761 | Ann | O'Connor | F55 | Wibbley Wobbley Wonders | 02:17:24 | 02:19:58 |
| 1762 | Joan | Cullen | F | | 02:19:46 | 02:20:01 |
| 1763 | Michelle | Nagle | F45 | | 02:16:43 | 02:20:08 |
| 1764 | Breda | O'Shea | F | | 02:18:36 | 02:20:10 |
| 1765 | Michelle | Lake | F45 | | 02:17:28 | 02:20:11 |
| 1766 | Marcin | Gertner | M35 | | 02:20:07 | 02:20:18 |
| 1767 | James | Cullinane | M35 | | 02:18:09 | 02:20:20 |
| 1768 | Mireia Pons | Vilaseca | F | | 02:17:09 | 02:20:22 |
| 1769 | Kathleen | Prendergast | F50 | Watergrashill AC | 02:19:23 | 02:20:25 |
| 1770 | Ezhilalan | Ramalingam | M45 | | 02:18:12 | 02:20:26 |
| 1771 | Lauren | France-Brotherton | M35 | | 02:17:02 | 02:20:31 |
| 1772 | Sharon | Mullins | F45 | | 02:17:41 | 02:20:34 |
| 1773 | Jean | O'Mahony | F | | 02:18:27 | 02:20:36 |
| 1774 | Imelda | Carey | F35 | | 02:17:23 | 02:20:37 |
| 1775 | Garry | Dunlea | M35 | | 02:17:28 | 02:20:38 |
| 1776 | Orfhlaith | O'Sullivan | F40 | | 02:16:23 | 02:20:38 |
| 1777 | Gordon | O'Neill | M40 | Aghada RC | 02:17:59 | 02:20:43 |
| 1778 | Josephine | Falvey | F45 | | 02:17:56 | 02:20:46 |
| 1779 | Anne | O'Keeffe | F45 | | 02:17:34 | 02:20:48 |
| 1780 | Dave | Rodgers | M | | 02:17:07 | 02:20:54 |
| 1781 | Michael | Healy | M35 | | 02:17:48 | 02:20:55 |
| 1782 | Kay | O'Regan | | | 02:18:11 | 02:20:55 |
| 1783 | Aleksandra | Matuzik | F35 | | 02:19:43 | 02:20:56 |
| 1784 | Alicja | Witek | F35 | | 02:19:43 | 02:20:56 |
| 1785 | Hollie | Pennefather | F | | 02:18:19 | 02:21:04 |
| 1786 | Margaret | Connolly | F50 | | 02:17:55 | 02:21:04 |
| 1787 | Sally | O'Callaghan | M | | 02:18:34 | 02:21:06 |
| 1788 | Aisling | Breedy | F35 | | 02:17:58 | 02:21:11 |
| 1789 | Noreen | Pigott | F45 | | 02:18:30 | 02:21:13 |
| 1790 | Aoife | Curtin | F35 | | 02:17:43 | 02:21:13 |
| 1791 | Sinead | Reilly | F | | 02:17:47 | 02:21:16 |
| 1792 | Paul | Sweeney | M | | 02:17:19 | 02:21:18 |
| 1793 | Lilian | Leslie | F35 | | 02:17:36 | 02:21:20 |
| 1794 | Deirdre | Field O'Sullivan | F40 | | 02:19:29 | 02:21:20 |
| 1795 | Jo-Anne | Higgins | F | | 02:18:08 | 02:21:22 |
| 1796 | Sunita | Corcoran | F45 | | 02:18:00 | 02:21:25 |
| 1797 | Sinead | O'Sullivan | F35 | | 02:21:21 | 02:21:26 |
| 1798 | Cathy | Good | F40 | | 02:17:56 | 02:21:27 |
| 1799 | Niall | O'Neill | M40 | | 02:19:02 | 02:21:30 |
| 1800 | Sean | Mealy | M | | 02:19:10 | 02:21:34 |
| 1801 | Nicola | Egan | F45 | | 02:20:49 | 02:21:38 |
| 1802 | Anne | McMahon | F40 | Wibbley Wobbley Wonders | 02:19:14 | 02:21:44 |
| 1803 | Tricia | O'Sullivan | F40 | Wibbley Wobbley Wonders | 02:19:14 | 02:21:45 |
| 1803 | John | Healy | M55 | Wibbley Wobbley Wonders | 02:19:09 | 02:21:45 |
| 1805 | Lorraine | Walsh | F40 | Wibbley Wobbley Wonders | 02:19:16 | 02:21:45 |
| 1806 | Liam | Power | M35 | | 02:19:18 | 02:21:50 |
| 1807 | Sarah | Cunningham | F35 | | 02:19:03 | 02:21:51 |
| 1808 | Stephen | Griffin | M45 | | 02:18:36 | 02:21:51 |
| 1809 | Eoin | Deane | M40 | CIT | 02:19:39 | 02:21:53 |
| 1810 | Geraldine | Magner | F45 | | 02:19:29 | 02:22:04 |
| 1811 | Vicki | Laffan | F | | 02:19:26 | 02:22:04 |
| 1812 | Maria | O'Brien | F45 | | 02:21:04 | 02:22:06 |
| 1813 | Aisling | O'Flynn | F | | 02:20:46 | 02:22:08 |
| 1813 | Sean | Looney | M40 | | 02:20:18 | 02:22:08 |
| 1815 | Roisin | Wilson | F | | 02:19:29 | 02:22:08 |
| 1816 | Kenneth | Burke | M35 | | 02:19:54 | 02:22:11 |
| 1817 | James | Lee | M40 | | 02:19:27 | 02:22:11 |
| 1818 | Anna | Ruth | F | | 02:18:35 | 02:22:12 |
| 1819 | Jennifer | Harte | F | | 02:19:57 | 02:22:17 |
| 1820 | Lisa | O'Connell | F45 | | 02:18:00 | 02:22:19 |
| 1821 | Paul | Hill | M55 | | 02:19:30 | 02:22:22 |
| 1821 | Katharin | Lucey | F40 | | 02:20:03 | 02:22:22 |
| 1823 | Liz | Barry | F40 | | 02:20:04 | 02:22:23 |
| 1824 | Avryl | O'Sullivan Greene | F | | 02:20:04 | 02:22:24 |
| 1825 | Aine | Shimmin | F40 | | 02:20:46 | 02:22:26 |
| 1826 | Tony | Bell | M45 | Bweeng Trail Blazers | 02:19:06 | 02:22:26 |
| 1827 | Martha | O'Riordan | F | | 02:19:16 | 02:22:29 |
| 1828 | Noelle | Higgins | F50 | | 02:20:41 | 02:22:29 |
| 1829 | Laura | Buckley | F | Tougher AC | 02:20:02 | 02:22:30 |
| 1830 | Steven | Funchion | M50 | | 02:21:35 | 02:22:30 |
| 1831 | Martin | Lemass | M45 | Wibbley Wobbley Wonders | 02:20:02 | 02:22:31 |
| 1831 | Sinéad | Twomey | F40 | | 02:19:58 | 02:22:31 |
| 1833 | Catherine | O'Donovan | F35 | | 02:19:58 | 02:22:33 |
| 1834 | Cheetra | Varian | F45 | | 02:19:42 | 02:22:34 |
| 1835 | Orla | Sheehan | F35 | | 02:19:26 | 02:22:35 |
| 1835 | Sinead | Sheehan | F40 | Heineken Cork Running Club | 02:19:26 | 02:22:35 |
| 1837 | Aisling | Broderick | F40 | Bandon Fit 4 Life | 02:19:16 | 02:22:36 |
| 1838 | Suzanne | Brennan | F40 | | 02:20:36 | 02:22:36 |
| 1839 | Matthew | O'Herlihy | M65 | | 02:19:00 | 02:22:40 |
| 1840 | Eileen | Coughlan | F45 | | 02:19:13 | 02:22:41 |
| 1841 | Thomas | Byrd | M60 | | 02:21:42 | 02:22:41 |
| 1842 | James | Byrd | M | | 02:21:42 | 02:22:42 |
| 1843 | Gillian | Holland | F35 | Bandon Fit 4 Life | 02:19:23 | 02:22:43 |
| 1844 | John | Cudmore | M | | 02:21:50 | 02:22:44 |
| 1845 | Fiona | O'Rourke | F35 | | 02:20:38 | 02:22:47 |
| 1846 | Carol | O'Keeffe | F35 | | 02:20:37 | 02:22:47 |
| 1847 | Megan | Elsey | F | | 02:19:32 | 02:22:48 |
| 1848 | Daniel | O'Sullivan | M | Fittstop | 02:20:07 | 02:22:48 |
| 1849 | Stephen | Mohally | M35 | | 02:19:24 | 02:22:51 |
| 1850 | Cath | Kelly | F | | 02:20:50 | 02:22:53 |
| 1850 | Maria | Barry | F | | 02:20:05 | 02:22:53 |
| 1852 | Anne | Lynch | F40 | Galtee Runners | 02:19:35 | 02:22:56 |
| 1853 | Jennifer | Linehan | F40 | St Finbarrs AC | 02:19:12 | 02:22:56 |
| 1854 | Olwyn | Mullally | F50 | Carrigaline AC | 02:19:50 | 02:22:58 |
| 1855 | Liam | Stack | M50 | | 02:19:52 | 02:23:03 |
| 1856 | Rebecca | Rice | F40 | | 02:21:17 | 02:23:07 |
| 1857 | Padraigin | Riggs | F65 | | 02:20:34 | 02:23:09 |
| 1858 | Shay | Demspey | M | | 02:19:03 | 02:23:11 |
| 1859 | Maire | Walsh | F35 | Midleton AC | 02:19:55 | 02:23:21 |
| 1859 | Louise | Barry | F35 | Midleton AC | 02:19:55 | 02:23:21 |
| 1859 | Aisling | O'Herlihy | F40 | | 02:19:41 | 02:23:21 |
| 1862 | Helen | Slyne | M | | 02:21:27 | 02:23:27 |
| 1863 | Edward | Murphy | M | | 02:21:15 | 02:23:31 |
| 1864 | Ronan | White | M | | 02:19:30 | 02:23:32 |
| 1865 | Kealan | Brady | M | | 02:19:31 | 02:23:33 |
| 1866 | Ryan | Brady | M | | 02:19:32 | 02:23:33 |
| 1867 | Susan | O'Rourke | F45 | | 02:22:24 | 02:23:36 |
| 1868 | Ewa | Piwonska | F40 | | 02:21:56 | 02:23:41 |
| 1869 | Roisin | Walsh | F | | 02:21:21 | 02:23:42 |
| 1870 | Mary | Colfer | F55 | Galtee Runners | 02:20:21 | 02:23:42 |
| 1871 | David | Tobin | M | | 02:20:03 | 02:23:43 |
| 1872 | Aisling | Byrne | F | | 02:19:44 | 02:23:48 |
| 1873 | Brid | Hennelly | F | | 02:20:42 | 02:23:51 |
| 1874 | Helena | Byrne | F35 | Ballinacurra Villagers | 02:21:10 | 02:23:54 |
| 1875 | Julie | Browne | F35 | | 02:20:46 | 02:23:55 |
| 1876 | Fiona | Lucey | F | | 02:21:01 | 02:24:12 |
| 1877 | Tim | Green | M35 | Happy Feet Blarney | 02:21:26 | 02:24:13 |
| 1878 | Margaret | O'Connell | F35 | Ballymore Cobh AC | 02:20:49 | 02:24:15 |
| 1879 | Lisa | Buckley | F | | 02:21:42 | 02:24:17 |
| 1880 | Ian | Seymour | M | | 02:21:42 | 02:24:18 |
| 1881 | Magdalena | Podolska | F35 | Pat Walsh Running | 02:21:03 | 02:24:18 |
| 1882 | Russ | Hochstedler | M | | 02:20:20 | 02:24:19 |
| 1883 | Peggy | Wilke | F35 | | 02:20:11 | 02:24:22 |
| 1884 | John | Hartwell | M65 | | 02:21:06 | 02:24:25 |
| 1885 | Maebh | Walsh | F45 | Rosscarbery Steam Runners | 02:23:20 | 02:24:26 |
| 1886 | Greg | Sheehan | M | | 02:21:38 | 02:24:30 |
| 1887 | Graeme | Barry | M | | 02:21:41 | 02:24:32 |
| 1888 | Kathryn Elizabeth | Carey | F50 | CIT | 02:21:41 | 02:24:37 |
| 1889 | Elizabeth | Lenehan | F40 | Happy Feet Blarney | 02:20:58 | 02:24:42 |
| 1890 | Rob | O'Farrell | M35 | | 02:21:07 | 02:24:47 |
| 1891 | Genevieve | O'Leary | F40 | | 02:21:20 | 02:24:50 |
| 1892 | Evelyn | O'Connor | F40 | | 02:21:38 | 02:24:56 |
| 1893 | Deirdre | O'Mahony | F40 | | 02:20:47 | 02:24:59 |
| 1894 | Michael | Healy | M | | 02:24:06 | 02:25:02 |
| 1895 | Assumpta | Cahill | F40 | | 02:22:23 | 02:25:02 |
| 1896 | John | Greene | M35 | | 02:21:50 | 02:25:05 |
| 1897 | Matthew | Power | M50 | | 02:22:09 | 02:25:07 |
| 1898 | Selina | O'Connor | F40 | | 02:21:28 | 02:25:10 |
| 1899 | Alan | Sorensen | M40 | | 02:22:48 | 02:25:12 |
| 1900 | Sarah | Sorensen | F35 | | 02:22:50 | 02:25:13 |
| 1901 | Anne | Roe | F40 | | 02:19:48 | 02:25:16 |
| 1902 | Stephanie | Corcoran | F | | 02:23:45 | 02:25:19 |
| 1903 | Anne | O'Sullivan | F40 | | 02:22:42 | 02:25:21 |
| 1904 | Breda | Hickey | F35 | An Bru AC | 02:22:01 | 02:25:25 |
| 1905 | John | Kyne | M | | 02:24:47 | 02:25:26 |
| 1906 | Catriona | Griffin | F35 | Clonakilty Road Runners | 02:24:30 | 02:25:39 |
| 1907 | Denise | Cullinane | F45 | | 02:22:35 | 02:25:41 |
| 1908 | Evelyn | O'Brien | F50 | | 02:24:07 | 02:25:44 |
| 1909 | Brenda | Lynch | F | UCC Staff AC | 02:21:48 | 02:25:45 |
| 1910 | Gary | Meade | M | | 02:23:31 | 02:25:47 |
| 1911 | Orla | Griffin | F | Bandon Fit 4 Life | 02:22:56 | 02:25:48 |
| 1912 | Jacqueline | O'Callaghan | F35 | Dromahane Road Runners | 02:23:43 | 02:25:54 |
| 1913 | Colette | Barry | F45 | | 02:21:39 | 02:26:03 |
| 1914 | Allen | Cotter | M35 | St Nicholas AC | 02:24:06 | 02:26:07 |
| 1915 | John | Walshe | M50 | | 02:23:25 | 02:26:12 |
| 1916 | Emer | McLean | F45 | Midleton AC | 02:22:46 | 02:26:13 |
| 1917 | Sheila | Bulman | F50 | Midleton AC | 02:22:46 | 02:26:13 |
| 1918 | Sandra | Boyle | F40 | | 02:24:41 | 02:26:14 |
| 1919 | Katja | Kestermann | F50 | | 02:22:47 | 02:26:15 |
| 1920 | Lucy | Phillips | F | | 02:22:13 | 02:26:16 |
| 1921 | Barry | O'Brien | M40 | Barry O Brien | 02:22:39 | 02:26:17 |
| 1922 | Gavin | Capon | M45 | | 02:22:03 | 02:26:20 |
| 1923 | Gavan | O'Sullivan | M40 | | 02:22:42 | 02:26:20 |
| 1924 | Kannan | Natchimuthu | M40 | | 02:23:46 | 02:26:25 |
| 1925 | Elaine | Crowley | F35 | | 02:24:37 | 02:26:26 |
| 1926 | Radek | Zuk | M | | 02:23:25 | 02:26:30 |
| 1927 | Margaret | McCarthy | F35 | | 02:22:55 | 02:26:33 |
| 1928 | Mags | Looney | F45 | Bandon Fit 4 Life | 02:24:38 | 02:26:33 |
| 1929 | Valerie | Foley | F40 | Carraig na bhFear AC | 02:25:54 | 02:26:40 |
| 1930 | Kevin | Lynch | M50 | | 02:25:28 | 02:26:48 |
| 1931 | Joanna | Waldron | F | | 02:23:30 | 02:26:53 |
| 1932 | Roisin | Fitzgerald | F45 | | 02:23:53 | 02:27:04 |
| 1933 | Maura | Hannon | F | | 02:24:01 | 02:27:13 |
| 1934 | Angela | Mellor | F40 | Wibbley Wobbley Wonders | 02:24:48 | 02:27:18 |
| 1935 | Sandra | Dunlea | F45 | Wibbley Wobbley Wonders | 02:24:53 | 02:27:18 |
| 1936 | Claire | O'Brien | F40 | Bweeng Trail Blazers | 02:23:35 | 02:27:19 |
| 1936 | Jennifer | Ring | F40 | Wibbley Wobbley Wonders | 02:24:43 | 02:27:19 |
| 1938 | Vicki | Muldoon | F | Wibbley Wobbley Wonders | 02:24:44 | 02:27:19 |
| 1939 | Gillian | Walsh | F40 | Wibbley Wobbley Wonders | 02:24:53 | 02:27:23 |
| 1940 | Elaine | O'Flynn | F | | 02:24:18 | 02:27:23 |
| 1941 | Celine | Dineen | F35 | Wibbley Wobbley Wonders | 02:24:53 | 02:27:23 |
| 1942 | Lavinia | Swords | F | Aghada RC | 02:24:42 | 02:27:26 |
| 1943 | Cait | Buckley | F | | 02:24:13 | 02:27:34 |
| 1944 | Gavin | Pay | M45 | | 02:23:28 | 02:27:37 |
| 1945 | Gillian | Roche | F40 | Ballintotis Fit 4 Life | 02:24:29 | 02:27:41 |
| 1946 | Karen | Madden | F35 | Bweeng Trail Blazers | 02:24:29 | 02:27:41 |
| 1947 | Mark | Sheehan | M | | 02:25:18 | 02:27:48 |
| 1948 | Paula | Malone | F50 | Aghada RC | 02:24:37 | 02:27:50 |
| 1949 | Lorna | D'arcy | F40 | | 02:24:33 | 02:27:51 |
| 1950 | Siobhan | Curtin | F40 | Tougher AC | 02:24:24 | 02:27:55 |
| 1951 | Anne | Tangney | F50 | | 02:24:38 | 02:28:04 |
| 1952 | James | Leahy | M50 | | 02:24:39 | 02:28:04 |
| 1953 | Michael | Walsh | M50 | | 02:25:54 | 02:28:04 |
| 1954 | Mick | Nugent | M40 | | 02:24:14 | 02:28:09 |
| 1955 | úna | Ní Charra | F45 | | 02:24:42 | 02:28:09 |
| 1956 | Martina | O'Leary | F35 | | 02:24:18 | 02:28:14 |
| 1957 | Anthony | Browne | M45 | | 02:26:47 | 02:28:19 |
| 1958 | Pat | Considine | M35 | | 02:24:33 | 02:28:20 |
| 1959 | Frank | Cummins | M40 | Wibbley Wobbley Wonders | 02:24:09 | 02:28:22 |
| 1960 | Tony | Doolan | M45 | | 02:25:34 | 02:28:27 |
| 1961 | Marianna | Fekete | F35 | | 02:24:52 | 02:28:29 |
| 1962 | Tony | Sheridan | M35 | | 02:25:48 | 02:28:34 |
| 1963 | Kevin | O'Connell | M | | 02:26:55 | 02:28:44 |
| 1964 | Hilary | Reynolds | F40 | Wibbley Wobbley Wonders | 02:26:35 | 02:29:09 |
| 1965 | Michael | Reynolds | M40 | Wibbley Wobbley Wonders | 02:26:34 | 02:29:09 |
| 1966 | Doireann | O'Riordan | F35 | | 02:25:55 | 02:29:12 |
| 1967 | Zahid | Aslam | M40 | | 02:25:15 | 02:29:13 |
| 1968 | Johnette | Cummins | F45 | Wibbley Wobbley Wonders | 02:27:01 | 02:29:23 |
| 1969 | Olivia | Breen | F | | 02:27:08 | 02:29:23 |
| 1970 | Keady | Clifford | F | | 02:27:09 | 02:29:23 |
| 1971 | Aidan | Cooney | F40 | Wibbley Wobbley Wonders | 02:26:52 | 02:29:25 |
| 1972 | Gavin | Coleman | M45 | | 02:27:09 | 02:29:41 |
| 1973 | Denis | Fitzgerald | M | | 02:26:11 | 02:29:41 |
| 1974 | Mary K | Tobin | F50 | | 02:26:31 | 02:29:44 |
| 1975 | Linda | Linehan | F45 | Duhallow AC | 02:28:47 | 02:29:47 |
| 1976 | Trudy | Renshaw Walsh | F40 | | 02:26:19 | 02:29:47 |
| 1977 | Olivia | Hegarty | F35 | St Nicholas AC | 02:27:45 | 02:29:48 |
| 1978 | Anne | McKeown | F45 | Ballymore Cobh AC | 02:27:12 | 02:29:49 |
| 1979 | Bernice | Coakley | F40 | Ballymore Cobh AC | 02:27:13 | 02:29:49 |
| 1980 | Maria | Looney | F | | 02:26:14 | 02:29:51 |
| 1981 | Sarah | Furnell | F35 | | 02:26:06 | 02:29:52 |
| 1982 | Colette | Baily | F50 | Ballinacurra Villagers | 02:25:43 | 02:29:53 |
| 1983 | Noeleen | Wallace | F | | 02:27:02 | 02:29:58 |
| 1984 | David | Naughton | M65 | | 02:28:00 | 02:29:59 |
Half-Marathon

2:30 to 2:45
| Pos | Forename | Surname | Cat | Club | Chip | Time |
| --- | --- | --- | --- | --- | --- | --- |
| 1985 | Julia | Echelmeyer | F | | 02:26:53 | 02:30:02 |
| 1986 | Mary | Browne | F45 | | 02:26:23 | 02:30:05 |
| 1986 | Alan | Hayes | M35 | | 02:26:23 | 02:30:05 |
| 1988 | Liam | O'Connor | M40 | | 02:27:55 | 02:30:07 |
| 1989 | Eilis | O'Callaghan | F | | 02:27:14 | 02:30:08 |
| 1990 | Marie | Barry | F35 | | 02:28:06 | 02:30:10 |
| 1991 | Suzanne | Curran | F45 | Rosscarbery Steam Runners | 02:26:44 | 02:30:10 |
| 1992 | Mary Anne | O'Sullivan | F | Bweeng Trail Blazers | 02:26:50 | 02:30:10 |
| 1993 | Laura | Yanez | F | | 02:26:14 | 02:30:12 |
| 1994 | Mike | McGrath-Bryan | M | | 02:26:10 | 02:30:14 |
| 1995 | Evelyn | O'Connell | F | | 02:26:13 | 02:30:15 |
| 1996 | Caoimhe | Galvin | F | | 02:26:16 | 02:30:19 |
| 1997 | Toddy | Cuthbert | M35 | | 02:28:32 | 02:30:20 |
| 1998 | David | Leahy | M | | 02:29:09 | 02:30:22 |
| 1998 | Samantha | O'Carroll | F40 | | 02:26:21 | 02:30:22 |
| 2000 | Don | Bowen | M55 | Heineken Cork Running Club | 02:27:12 | 02:30:22 |
| 2001 | Rahel | Treilmann | F | | 02:30:25 | 02:30:25 |
| 2002 | Mary | Gorry | F40 | | 02:26:50 | 02:30:27 |
| 2003 | Niamh | Dowling | F | | 02:29:14 | 02:30:29 |
| 2004 | Fiona | Young | F55 | | 02:26:13 | 02:30:30 |
| 2005 | Niamh | Humphreys | F40 | | 02:28:51 | 02:30:38 |
| 2006 | Gillian | Prendergast | F40 | Wibbley Wobbley Wonders | 02:28:17 | 02:30:42 |
| 2007 | Tina | O'Shea Casey | F40 | Wibbley Wobbley Wonders | 02:28:16 | 02:30:43 |
| 2008 | Elaine | Calnan | F | | 02:28:46 | 02:30:44 |
| 2009 | Caroline | O'Connell | F35 | Wibbley Wobbley Wonders | 02:28:18 | 02:30:44 |
| 2010 | Elaine | Daly | F35 | | 02:27:19 | 02:30:53 |
| 2011 | Janette | Power | F40 | Grange Fermoy AC | 02:26:55 | 02:30:55 |
| 2012 | Karen | Quigley | F | | 02:28:05 | 02:31:02 |
| 2013 | Muiriosa | Ryan | F35 | | 02:28:05 | 02:31:02 |
| 2014 | Deirdre | Mulcahy | F50 | Glounthaune Running Club | 02:27:49 | 02:31:09 |
| 2014 | Kenneth | Lynch | M35 | | 02:28:15 | 02:31:09 |
| 2016 | Paula | O'Halloran | F45 | Glounthaune Running Club | 02:27:49 | 02:31:09 |
| 2017 | Judith | Kelleher | F45 | Glounthaune Running Club | 02:27:49 | 02:31:10 |
| 2018 | Frank | Geary | M40 | | 02:28:16 | 02:31:10 |
| 2019 | Susan | Healy | F35 | Mallow AC | 02:28:25 | 02:31:13 |
| 2020 | John | MacKrill | M45 | | 02:28:41 | 02:31:15 |
| 2021 | Jie | Yu | F | | 02:27:53 | 02:31:16 |
| 2022 | Dora | O'Donoghue | F | | 02:27:07 | 02:31:16 |
| 2023 | Kathleen | Carr | F40 | Ballinacurra Villagers | 02:27:11 | 02:31:20 |
| 2024 | Marie | O'Sullivan | F40 | Ballinacurra Villagers | 02:27:11 | 02:31:21 |
| 2025 | Mary | Knowles | F40 | Watergrashill AC | 02:30:20 | 02:31:22 |
| 2026 | Alex | O'Brien | F | | 02:27:14 | 02:31:28 |
| 2027 | Con | Coughlan | M45 | | 02:28:40 | 02:31:35 |
| 2028 | Souvik | Roy | M | | 02:30:51 | 02:31:35 |
| 2029 | Rachel | Gao | F35 | | 02:28:10 | 02:31:37 |
| 2030 | Alan | Moore | M55 | | 02:28:11 | 02:31:38 |
| 2031 | Edward | Tobin | M50 | | 02:28:01 | 02:31:40 |
| 2032 | Keith | Walsh | M40 | | 02:28:33 | 02:31:41 |
| 2033 | Niamh | McKeown | F40 | Ballymore Cobh AC | 02:28:22 | 02:31:47 |
| 2034 | Sinead | Hurley | F40 | Ballymore Cobh AC | 02:28:18 | 02:31:47 |
| 2035 | Mary | Mulhern | F45 | | 02:28:10 | 02:31:49 |
| 2036 | Mairead | O'Donovan | F40 | Happy Feet Blarney | 02:28:09 | 02:31:53 |
| 2037 | Frances | Dee | F | | 02:29:48 | 02:31:57 |
| 2038 | Michael | Coakley | M50 | West Waterford AC | 02:28:37 | 02:32:01 |
| 2039 | Grainne | O'Leary | F35 | | 02:28:46 | 02:32:15 |
| 2040 | Ailis | Claassen | F40 | Ballymore Cobh AC | 02:29:35 | 02:32:16 |
| 2040 | Lisa | Mullane | F35 | Ballymore Cobh AC | 02:29:39 | 02:32:16 |
| 2042 | Philip | Littlewood | M45 | | 02:30:35 | 02:32:19 |
| 2043 | Ken | Gould | M40 | | 02:29:10 | 02:32:29 |
| 2044 | Caroline | Coleman | F | | 02:30:14 | 02:32:39 |
| 2045 | Triona | Coleman | F35 | | 02:30:15 | 02:32:40 |
| 2046 | Catriona | Dorgan | F40 | | 02:29:15 | 02:32:43 |
| 2047 | Joe | Naughton | M45 | | 02:28:59 | 02:33:04 |
| 2048 | Mary | Naughton | F40 | | 02:29:01 | 02:33:06 |
| 2049 | Megan | Carey | F | | 02:29:51 | 02:33:11 |
| 2050 | Angela | Naughton | F45 | Clare Crusaders | 02:29:09 | 02:33:14 |
| 2051 | Jarek | Sowinski | M | | 02:30:26 | 02:33:25 |
| 2052 | Megan | O'Neill | F | | 02:29:59 | 02:33:28 |
| 2053 | Robert | Bland | M35 | | 02:29:21 | 02:33:28 |
| 2054 | Julie | O'Sullivan | F | | 02:29:37 | 02:33:31 |
| 2055 | Erin | Cronin | F | Ballinacurra Villagers | 02:29:25 | 02:33:31 |
| 2056 | Jerh | O'Sullivan | M35 | | 02:32:08 | 02:33:35 |
| 2057 | Michelle | McNamara | F40 | Wibbley Wobbley Wonders | 02:31:08 | 02:33:38 |
| 2058 | Charlie | Fearon | M40 | | 02:33:39 | 02:33:39 |
| 2059 | Cathriona | Price | F45 | | 02:30:58 | 02:33:47 |
| 2060 | Claire | O'Brien | F40 | | 02:30:22 | 02:33:47 |
| 2061 | Deirdre | Folan | F35 | | 02:30:05 | 02:33:51 |
| 2062 | Noreen | Kennedy | F | An Bru AC | 02:30:34 | 02:33:57 |
| 2063 | Therese | Healion | F50 | | 02:30:43 | 02:34:05 |
| 2064 | Timothy | O'Mahony | M | | 02:32:33 | 02:34:07 |
| 2065 | úna | Maher | F | | 02:30:09 | 02:34:09 |
| 2066 | Shane | Daly | M | | 02:33:40 | 02:34:09 |
| 2067 | Mairin | O'Keeffe | F50 | Togher AC | 02:30:17 | 02:34:19 |
| 2068 | Michelle | Kenneally | F35 | | 02:32:00 | 02:34:20 |
| 2068 | Noreen | Daly | F35 | | 02:32:00 | 02:34:20 |
| 2070 | Aine | Long | F | | 02:30:54 | 02:34:24 |
| 2071 | Martin | Daly | M65 | | 02:34:07 | 02:34:24 |
| 2072 | Wouter | Groenendijk | M40 | | 02:30:56 | 02:34:25 |
| 2073 | Catriona | O'Driscoll | F | | 02:30:56 | 02:34:25 |
| 2074 | Brian | O'Flynn | M | Wibbley Wobbley Wonders | 02:30:34 | 02:34:28 |
| 2075 | Damien | Burke | M40 | Wibbley Wobbley Wonders | 02:30:31 | 02:34:29 |
| 2076 | Ciara | Molloy | F | | 02:30:17 | 02:34:32 |
| 2077 | Hazel | Sullivan | F40 | | 02:31:23 | 02:34:36 |
| 2078 | Leah | D'Souza | F | Eagle AC | 02:31:03 | 02:34:45 |
| 2079 | Yvonne | Cashman | F45 | | 02:31:54 | 02:34:45 |
| 2080 | Sarah | Herman | F40 | | 02:31:30 | 02:34:49 |
| 2081 | Brian | Kelly | M40 | | 02:31:31 | 02:34:50 |
| 2082 | Dave | Barrett | M40 | | 02:32:47 | 02:35:04 |
| 2083 | Catherine | Docherty | F40 | | 02:31:42 | 02:35:05 |
| 2084 | Amanda | Buckley | F40 | Wibbley Wobbley Wonders | 02:31:43 | 02:35:06 |
| 2085 | Ann | Breen | F40 | | 02:31:44 | 02:35:06 |
| 2085 | Late | entry | | | 02:31:43 | 02:35:06 |
| 2087 | Barbara | Walsh | F35 | | 02:32:41 | 02:35:15 |
| 2088 | Roisin | Hession | F40 | Wibbley Wobbley Wonders | 02:32:41 | 02:35:15 |
| 2089 | Kathy | McSweeney | F35 | Wibbley Wobbley Wonders | 02:32:41 | 02:35:15 |
| 2090 | Tracey | O'Donovan | F45 | Wibbley Wobbley Wonders | 02:32:45 | 02:35:23 |
| 2091 | Niall | Hederman | M55 | | 02:32:40 | 02:35:40 |
| 2092 | Anne | O'Sullivan | F40 | | 02:31:46 | 02:35:53 |
| 2093 | Eva | Bradfield | F | Carrigaline AC | 02:31:46 | 02:35:53 |
| 2094 | Emer | Coughlan | F45 | Carrigaline AC | 02:31:46 | 02:35:53 |
| 2095 | Cornelius | Linehan | M55 | | 02:33:13 | 02:36:28 |
| 2096 | Karin | Nitzsche | F40 | | 02:33:21 | 02:37:00 |
| 2097 | Ciarán | McBride | M | | 02:33:47 | 02:37:00 |
| 2098 | Ashley | Humenik | F | | 02:33:48 | 02:37:01 |
| 2099 | Mark | Horgan | M | | 02:36:24 | 02:37:12 |
| 2100 | Ned | Ramsell | M45 | Carrigtwohil AC | 02:35:52 | 02:37:14 |
| 2101 | Eric | Horgan | M | | 02:36:27 | 02:37:15 |
| 2102 | Raffaele | Labrozzi | M40 | APPLE | 02:35:33 | 02:37:17 |
| 2103 | Amanullah | De Sondy | M35 | | 02:35:17 | 02:37:19 |
| 2104 | Ciara | Nash | F | | 02:34:27 | 02:37:22 |
| 2105 | Joe | Nash | M45 | | 02:34:28 | 02:37:23 |
| 2106 | Anthony | Brady | M35 | | 02:35:45 | 02:37:31 |
| 2107 | Claire | O'Donnell | F35 | Ballinacurra Villagers | 02:33:24 | 02:37:33 |
| 2108 | John | O'Mahony | M45 | | 02:34:20 | 02:37:36 |
| 2109 | Mary | Cox | F40 | | 02:33:38 | 02:37:48 |
| 2110 | Claire | O'Brien | F55 | | 02:36:53 | 02:37:50 |
| 2111 | Mary H | Hoare | F75 | | 02:38:00 | 02:38:00 |
| 2112 | Ann | O'Donovan | F55 | | 02:37:03 | 02:38:00 |
| 2113 | Finbarr | Moynihan | M40 | | 02:36:19 | 02:38:19 |
| 2114 | Rory | Walsh | M40 | | 02:34:54 | 02:38:22 |
| 2115 | Una | Martin | F35 | Aghada RC | 02:34:36 | 02:38:23 |
| 2116 | Linda | Gilroy | F40 | Aghada RC | 02:34:36 | 02:38:23 |
| 2117 | Eilish | Canavan | F | | 02:34:20 | 02:38:28 |
| 2118 | Brian | Roche | M | | 02:34:21 | 02:38:29 |
| 2119 | Fiona | O'Brien | F | | 02:35:15 | 02:38:39 |
| 2120 | Kathryn | O'Dwyer | F | | 02:34:28 | 02:38:43 |
| 2121 | Claire | Lomasney | F35 | Grange Fermoy AC | 02:35:07 | 02:39:08 |
| 2122 | Cian | Sheehy | M | | 02:36:02 | 02:39:09 |
| 2123 | Susan | Kelleher | F35 | Wibbley Wobbley Wonders | 02:36:38 | 02:39:15 |
| 2124 | Hannah | O'Mahony | F60 | | 02:38:56 | 02:39:22 |
| 2125 | Siobhan Joan | O'Mahony | F35 | | 02:38:57 | 02:39:23 |
| 2126 | Jane | Cronin | F35 | | 02:36:01 | 02:39:26 |
| 2127 | Eadaoin | Owens | F35 | Ballymore Cobh AC | 02:36:02 | 02:39:26 |
| 2128 | Rob | Boland | M55 | | 02:36:24 | 02:39:30 |
| 2129 | Joanna | Riddell | F45 | | 02:37:38 | 02:39:32 |
| 2130 | Catherine | Nolan | F55 | | 02:35:52 | 02:39:39 |
| 2131 | Alan | Burchell | M55 | | 02:36:33 | 02:40:05 |
| 2132 | Julie | O'Mahony | F | | 02:37:58 | 02:40:08 |
| 2133 | Carla | Gleeson | F | | 02:38:00 | 02:40:10 |
| 2134 | Sharon | Dennehy | F | | 02:36:21 | 02:40:19 |
| 2135 | Sue | Cullen | F40 | Mountain Man Running Club | 02:40:13 | 02:40:34 |
| 2136 | Fergal | Downes | M | | 02:36:30 | 02:40:36 |
| 2137 | Dan | Collins | M50 | CIT | 02:36:50 | 02:41:02 |
| 2138 | Sudha | Ezhilalan | F35 | | 02:38:35 | 02:41:12 |
| 2139 | Maike | Jacobs | F | | 02:37:52 | 02:41:18 |
| 2140 | Jennifer | O'Sullivan | F35 | | 02:38:35 | 02:41:21 |
| 2141 | Trish | Ring | F35 | Bweeng Trail Blazers | 02:37:39 | 02:41:22 |
| 2142 | Sandra | McMahon | F45 | | 02:38:44 | 02:41:30 |
| 2143 | Roselyn | Grufferty | F | | 02:38:48 | 02:41:43 |
| 2144 | Gerard | Madden | M35 | | 02:38:07 | 02:41:46 |
| 2145 | Deirdre | O'Shea | F40 | | 02:39:02 | 02:41:49 |
| 2146 | Anthony | O'Donovan | M40 | | 02:39:13 | 02:42:18 |
| 2147 | Barry | Enright | M40 | | 02:42:00 | 02:42:22 |
| 2148 | Anna | Kelleher Goggin | F50 | Wibbley Wobbley Wonders | 02:39:54 | 02:42:32 |
| 2148 | Geraldine | O'Regan | F45 | Wibbley Wobbley Wonders | 02:39:54 | 02:42:32 |
| 2150 | Susan | Sullivan | F35 | | 02:42:13 | 02:42:35 |
| 2151 | Edel | O'Flynn | F45 | | 02:39:13 | 02:42:43 |
| 2152 | Trici | Smyth | F40 | | 02:39:16 | 02:42:46 |
| 2153 | Michael | Keogh | M | | 02:38:56 | 02:42:48 |
| 2154 | Claire | Walsh | F | | 02:39:17 | 02:42:51 |
| 2155 | Marie-Claire | Daly | F | | 02:39:18 | 02:42:52 |
| 2156 | Eucharia | Gould | F45 | Ballymore Cobh AC | 02:39:03 | 02:42:59 |
| 2157 | Joan | O'Sullivan | F40 | | 02:39:18 | 02:42:59 |
| 2158 | Katherina | Power | F35 | | 02:40:11 | 02:43:00 |
| 2159 | Claire | O'Sullivan | F | | 02:41:46 | 02:43:03 |
| 2160 | Anne Marie | O'Rourke | F35 | Watergrashill AC | 02:39:39 | 02:43:08 |
| 2161 | Eoin | Boland | M | | 02:40:15 | 02:43:22 |
| 2162 | Leigh | Capon | M40 | | 02:39:16 | 02:43:32 |
| 2163 | Pamela | Galvin | F35 | | 02:40:39 | 02:43:53 |
| 2164 | Sarah | Sheehan | F | | 02:41:45 | 02:44:06 |
| 2165 | Edward | Heavey | M65 | | 02:43:39 | 02:44:08 |
| 2166 | Ann | Waldemarsson | F45 | | 02:40:06 | 02:44:23 |
| 2167 | John | Coleman | M55 | | 02:40:16 | 02:44:24 |
| 2168 | Emma | Curtin | F35 | Wibbley Wobbley Wonders | 02:42:03 | 02:44:39 |
| 2169 | Rachel | Kelleher | F45 | Wibbley Wobbley Wonders | 02:42:04 | 02:44:39 |
| 2170 | Mary | Healy | F55 | Wibbley Wobbley Wonders | 02:42:05 | 02:44:40 |
| 2171 | Darragh | Roche | M | | 02:41:29 | 02:44:41 |
| 2172 | Alan | O'Keeffe | M55 | | 02:41:11 | 02:44:49 |
| 2172 | Aiden | O'Driscoll | M60 | | 02:41:57 | 02:44:49 |
| 2174 | Yvonne | Coakley | F40 | | 02:42:56 | 02:44:59 |
Half-Marathon

2:45 Plus
| Pos | Forename | Surname | Cat | Club | Chip | Time |
| --- | --- | --- | --- | --- | --- | --- |
| 2175 | Tricia | Joyce | F35 | Watergrashill AC | 02:43:22 | 02:45:10 |
| 2176 | Catherine | Holohan | F | | 02:41:57 | 02:46:08 |
| 2177 | Marion | Roche Martin | F45 | | 02:42:14 | 02:46:08 |
| 2178 | Engel | Martin | M40 | | 02:42:14 | 02:46:09 |
| 2179 | Tracey | Cahill | F35 | Ballinacurra Villagers | 02:42:04 | 02:46:14 |
| 2180 | Sonia | Richards | F45 | Ballinacurra Villagers | 02:46:23 | 02:46:23 |
| 2181 | Mary | Duggan | F40 | | 02:42:27 | 02:46:27 |
| 2182 | Kieran | Duggan | M45 | | 02:42:28 | 02:46:27 |
| 2183 | Sinead | Meade | F35 | An Bru AC | 02:43:14 | 02:46:37 |
| 2184 | Michael | Burke | M | | 02:42:45 | 02:46:44 |
| 2185 | Charlene | O'Mahony | F | | 02:46:15 | 02:47:06 |
| 2186 | Patrycja | Tarchanow-Krajewska | F35 | | 02:45:53 | 02:47:42 |
| 2187 | Jakub | Krajewski | M | | 02:45:54 | 02:47:43 |
| 2188 | Gobnait | O'Connor | F35 | | 02:46:02 | 02:47:48 |
| 2189 | Janet | Dales | F45 | Bweeng Trail Blazers | 02:45:42 | 02:47:52 |
| 2190 | Marco | Kaufer | M | | 02:45:28 | 02:48:10 |
| 2191 | Grainne | Mulhern | F35 | | 02:44:48 | 02:48:22 |
| 2192 | Karen | O'Shea | F35 | | 02:45:14 | 02:48:37 |
| 2193 | Angie | McSweeney | F40 | Bweeng Trail Blazers | 02:46:32 | 02:48:44 |
| 2194 | Deborah | O'Mahony | F40 | | 02:46:11 | 02:48:59 |
| 2195 | Alan | Casey | M45 | | 02:48:11 | 02:49:02 |
| 2196 | Breda | Veale | F35 | | 02:45:03 | 02:49:03 |
| 2197 | Maria | Harrigan | F40 | | 02:46:23 | 02:49:11 |
| 2198 | Long | Long | F | | 02:44:42 | 02:49:15 |
| 2199 | Debbie | Terry | F35 | | 02:44:42 | 02:49:15 |
| 2199 | Brita | Waters | F | | 02:44:42 | 02:49:15 |
| 2201 | Michael | Wals | M55 | | 02:45:31 | 02:49:21 |
| 2202 | Gregory | Loughnane Walsh | M | | 02:45:41 | 02:49:31 |
| 2203 | Michaella | Lynch | F | | 02:49:46 | 02:49:46 |
| 2204 | Seamus | Connolly | M60 | | 02:48:51 | 02:49:48 |
| 2205 | Ovidiu | Nitu | M | | 02:49:35 | 02:49:51 |
| 2206 | Michelle | Rafferty | F | | 02:49:36 | 02:49:53 |
| 2207 | Carol | Leahy | F45 | Ballymore Cobh AC | 02:49:55 | 02:49:55 |
| 2208 | Laura | Holton | F | Ballymore Cobh AC | 02:46:02 | 02:49:57 |
| 2209 | Gerardine | Arnopp | F55 | | 02:46:10 | 02:50:07 |
| 2210 | Niamh | O'Donoghue | F40 | | 02:50:10 | 02:50:27 |
| 2211 | Laura | Philpott | F | | 02:48:49 | 02:50:35 |
| 2212 | Jennifer | Daly | F | | 02:48:52 | 02:50:51 |
| 2213 | Sean | O'Driscoll | M | | 02:47:08 | 02:50:51 |
| 2214 | Kerrie | Dowling | F | | 02:47:15 | 02:50:59 |
| 2215 | Caroline | Crowley | F45 | Jolly joggers Churchtown | 02:47:01 | 02:51:13 |
| 2216 | Fiona | Doyle | F40 | | 02:48:46 | 02:51:53 |
| 2217 | Jennifer | Horgan | F35 | | 02:48:38 | 02:51:58 |
| 2218 | Derek | Virgo | M45 | The Cork Meat Company | 02:47:54 | 02:52:12 |
| 2219 | Donna | Clohessy | F | | 02:50:03 | 02:53:21 |
| 2220 | Peter | Quirke | M45 | Watergrashill AC | 02:49:45 | 02:53:23 |
| 2221 | Karen | Hickey | F40 | | 02:49:23 | 02:53:34 |
| 2222 | Una | McCarthy | F40 | | 02:50:21 | 02:53:34 |
| 2223 | Aisling | Murray | F | | 02:50:16 | 02:53:40 |
| 2224 | Aileen | O'Sullivan | F | | 02:50:40 | 02:53:54 |
| 2225 | Jason | O'Neill | M45 | | 02:49:37 | 02:53:57 |
| 2226 | Donna | O'Sullivan | F | | 02:51:32 | 02:54:16 |
| 2227 | Kathleen | Sheehan | F35 | | 02:51:36 | 02:54:32 |
| 2228 | Nadja | Kurth | F40 | | 02:50:51 | 02:55:06 |
| 2229 | Carol | Ahern | F40 | Cork County Council | 02:51:46 | 02:55:06 |
| 2230 | Ann | McCarthy | F45 | | 02:51:49 | 02:55:07 |
| 2231 | Aideen | Quigley | F45 | | 02:52:38 | 02:55:59 |
| 2232 | Glenda | Crowley | F35 | | 02:52:38 | 02:55:59 |
| 2233 | Agnes | Brennan | F50 | | 02:52:52 | 02:56:27 |
| 2234 | Lauraine | Hedderman | F | | 02:53:08 | 02:56:39 |
| 2235 | Diane | O'Leary | F35 | | 02:55:53 | 02:56:54 |
| 2236 | Patrick | O'Doherty | M65 | | 02:53:20 | 02:57:21 |
| 2237 | Sonia | Lopes | F | RSP | 02:53:29 | 02:57:23 |
| 2238 | Gillian | Riordan | F45 | | 02:55:55 | 02:57:57 |
| 2239 | Mary | Barry | F50 | | 02:55:45 | 02:59:53 |
| 2240 | Jennifer | McSweeney | F35 | | 02:57:58 | 02:59:58 |
| 2241 | Margaret | O'Sullivan | F45 | Rosscarbery Steam Runners | 02:55:59 | 03:00:06 |
| 2242 | Mary Jo | O'Gorman | F50 | Rosscarbery Steam Runners | 03:00:08 | 03:00:08 |
| 2243 | Laura | Buckley | F | | 02:56:16 | 03:00:13 |
| 2243 | Sarah | Fitzgerald | F | | 02:56:16 | 03:00:13 |
| 2245 | Geraldine | Medina | F | | 02:57:26 | 03:01:19 |
| 2246 | Robert | Brennan | M | | 02:57:23 | 03:01:27 |
| 2247 | Late | entry | | | 02:58:41 | 03:01:27 |
| 2248 | Mary | Slattery | F60 | | 02:58:47 | 03:01:33 |
| 2249 | Denis | O'Mahony | M | | 02:58:12 | 03:01:38 |
| 2250 | Jessica | Anthony | F | Watergrashill AC | 03:00:54 | 03:02:08 |
| 2251 | April | McCarthy | F | Rosscarbery Steam Runners | 02:58:35 | 03:02:48 |
| 2252 | Maire | Colemam | F | | 03:01:07 | 03:02:52 |
| 2253 | Seamus | Hegarty | M65 | | 03:02:41 | 03:03:50 |
| 2254 | Doug | Shingler | M40 | | 03:00:01 | 03:03:56 |
| 2255 | Laura | Shingler | F | | 03:00:02 | 03:03:56 |
| 2256 | Fr. Paul | O'Donoghue | M55 | | 03:04:12 | 03:04:46 |
| 2257 | Vivienne | Keane | F35 | | 03:01:06 | 03:05:01 |
| 2258 | Rosarie | O'Riordan | F45 | | 03:01:06 | 03:05:01 |
| 2259 | Kevin Michael | Murphy | M35 | | 03:01:06 | 03:05:08 |
| 2260 | Colette | Scariff-Lalor | F | | 03:01:10 | 03:05:27 |
| 2261 | Maurice | Kearney | M60 | | 03:01:19 | 03:05:28 |
| 2262 | Pat | Kelly | M65 | | 03:02:33 | 03:06:32 |
| 2263 | Karen | McFall | F50 | | 03:04:51 | 03:07:18 |
| 2264 | Patricia | Hammett | F45 | | 03:04:52 | 03:07:18 |
| 2265 | Caroline | Dullea | F35 | | 03:05:22 | 03:08:34 |
| 2266 | Geraldine | O'Donoghue | F45 | | 03:05:42 | 03:08:54 |
| 2267 | Peter | Habermayer | M40 | | 03:05:31 | 03:09:08 |
| 2268 | Nauzika | Habermayerne | F35 | | 03:05:32 | 03:09:09 |
| 2269 | Dolores | Murphy | F45 | | 03:06:52 | 03:09:32 |
| 2270 | Christine | O'Regan | F60 | | 03:08:43 | 03:10:42 |
| 2271 | Steve | McCarthy | M55 | Watergrashill AC | 03:08:42 | 03:10:43 |
| 2272 | Aisling | Sheehan | F35 | | 03:09:35 | 03:10:56 |
| 2273 | Norrie | Sheehan | F55 | | 03:09:36 | 03:10:57 |
| 2274 | Sarah | Graham | F | | 03:07:04 | 03:11:10 |
| 2275 | Michelle | Smith | F45 | | 03:08:15 | 03:12:18 |
| 2276 | Michelle | Downey | F45 | | 03:09:48 | 03:13:17 |
| 2277 | Margaret | Hern | F50 | | 03:09:11 | 03:13:26 |
| 2278 | Mairead | Finn | F45 | | 03:09:12 | 03:13:27 |
| 2279 | Stephen | Casey | M45 | | 03:09:34 | 03:13:38 |
| 2280 | Eimear | Hynes | F45 | | 03:09:35 | 03:13:39 |
| 2281 | Sheila | Fernandez | F | | 03:13:55 | 03:14:09 |
| 2282 | Olive | Conway | F50 | | 03:11:48 | 03:14:14 |
| 2283 | Pamela | Levis | F35 | | 03:12:00 | 03:14:25 |
| 2284 | Eliana | Gori | F | | 03:10:27 | 03:14:41 |
| 2285 | Lorenzo | Borgini | M | | 03:10:30 | 03:14:43 |
| 2286 | Lorcan | Redmond | M65 | | 03:11:44 | 03:15:32 |
| 2287 | Dorothy | O'Toole | F55 | | 03:11:44 | 03:15:32 |
| 2288 | Orla | Spain | F40 | | 03:14:27 | 03:15:36 |
| 2289 | John | Chalmers | M40 | | 03:12:58 | 03:17:17 |
| 2290 | Michele | McMahon | F40 | | 03:14:44 | 03:18:23 |
| 2291 | Alana | McMahon | F | | 03:14:45 | 03:18:23 |
| 2292 | Laura | McMahon | F35 | | 03:14:45 | 03:18:23 |
| 2293 | Imelda | O'Keeffe | F40 | Rosscarbery Steam Runners | 03:14:56 | 03:19:10 |
| 2294 | Suzanne | Quirke | F50 | | 03:17:15 | 03:21:00 |
| 2295 | Shane | Fitzgerald | M40 | | 03:21:02 | 03:21:02 |
| 2296 | John Stephen | Murphy | M40 | | 03:17:08 | 03:21:06 |
| 2297 | Sean JG | Murphy | M65 | | 03:17:12 | 03:21:09 |
| 2298 | Kennedy | O'Callaghan | M | | 03:18:29 | 03:22:11 |
| 2299 | Emma | Murphy | F40 | | 03:20:01 | 03:22:26 |
| 2300 | Kerri | Donlon | F | | 03:20:01 | 03:22:27 |
| 2301 | Charlotte | Kelleher | F | | 03:20:01 | 03:22:27 |
| 2302 | Anne | Murray | F45 | | 03:20:02 | 03:22:27 |
| 2303 | Anaïs | Carreró | F | Bweeng Trail Blazers | 03:20:56 | 03:23:14 |
| 2304 | Denis | Duggan | M | Bweeng Trail Blazers | 03:20:57 | 03:23:14 |
| 2305 | Natasha | Flynn | F | Fittstop | 03:22:17 | 03:25:01 |
| 2306 | Aishling | Cadogan | F | | 03:21:51 | 03:25:28 |
| 2307 | Margaret | Cadogan | F55 | | 03:21:51 | 03:25:28 |
| 2308 | Maureen | Cuddy | F35 | | 03:22:55 | 03:26:08 |
| 2309 | Michael | McGregor | M35 | | 03:24:11 | 03:26:44 |
| 2310 | Joy | Sisk | F40 | | 03:24:12 | 03:26:44 |
| 2311 | Nora | Ni Ghrada | F50 | | 03:23:43 | 03:27:00 |
| 2312 | Niamh | Keane | F55 | | 03:23:51 | 03:27:08 |
| 2313 | Theresa | Richardson | F55 | | 03:23:50 | 03:28:05 |
| 2314 | Ellen | Kelly | F55 | | 03:23:52 | 03:28:06 |
| 2315 | Geraldine | Kennedy | F60 | | 03:24:23 | 03:28:14 |
| 2316 | Mary | O'Mahony | F50 | | 03:28:08 | 03:32:22 |
| 2316 | Margaret | Marnane | F55 | | 03:32:22 | 03:32:22 |
| 2318 | Elaine | Oughton | F35 | Carrigaline AC | 03:28:38 | 03:32:53 |
| 2319 | Breda | Lynch | F50 | Glenflesk Ag Rith | 03:37:41 | 03:38:41 |
| 2320 | Siobhan | Kelliher | F | | 03:37:41 | 03:38:43 |
| 2321 | Kamila | Jakubowska-Switaj | F40 | | 03:36:47 | 03:40:31 |
| 2322 | Karoline | Penz | F | | 03:40:16 | 03:44:16 |
| 2323 | Marc Josef | Weitzel | M40 | | 03:40:38 | 03:44:38 |
| 2324 | Johanna | Peter | F | | 03:55:26 | 03:59:35 |
| 2325 | Lawrence | O'Connor | M60 | | 04:06:34 | 04:10:41 |
Marathon Relay
| Pos | Team | Cat | Cat Pos | Time |
| --- | --- | --- | --- | --- |
| 1 | Leevale Lads | Male | 1 | 02:21:32 |
| 2 | Simply Suits | Male | 2 | 02:28:45 |
| 3 | Leevale Legends | Male | 3 | 02:33:29 |
| 4 | Togher A.c | Male | 4 | 02:36:22 |
| 5 | Bold Eagle Ac | Male | 5 | 02:38:50 |
| 6 | Grange Fermoy Ac | Male | 6 | 02:40:07 |
| 7 | Ucc Students & Alumni | Female | 1 | 02:41:09 |
| 8 | Leevale Lassies | Female | 2 | 02:45:49 |
| 9 | The Drugs Don't Work | Male | 7 | 02:46:18 |
| 10 | Cit Ac 1 | Male | 8 | 02:47:50 |
| 11 | Running Out Of Time | Male | 9 | 02:50:24 |
| 12 | Templemore Tornados | Male | 10 | 02:54:41 |
| 13 | City Slickers | Male | 11 | 02:57:09 |
| 14 | Clifford Brothers | Male | 12 | 02:57:32 |
| 15 | TVG 2 | Male | 13 | 02:58:39 |
| 16 | The Hackers | Male | 14 | 02:59:30 |
| 17 | Clothing Stores Army | Male | 15 | 03:00:06 |
| 18 | CFB Blue Watch | Male | 16 | 03:02:10 |
| 19 | CFB Red Watch | Male | 17 | 03:03:48 |
| 20 | Wibbly Wobbly Wonders Allstars | Male | 18 | 03:04:24 |
| 21 | Perfectpacing | Male | 19 | 03:04:48 |
| 22 | Speed Demons | Male | 20 | 03:06:51 |
| 23 | St Finbarr's Gaa | Male | 21 | 03:08:27 |
| 24 | El Toro Fitness | Male | 22 | 03:08:47 |
| 25 | Loose Marbles | Female | 3 | 03:10:17 |
| 26 | Definitely Lazy | Male | 23 | 03:10:55 |
| 27 | East Cork Ladies | Female | 4 | 03:11:56 |
| 28 | Dunmanway Street Endurance | Male | 24 | 03:13:02 |
| 29 | Time Bandits | Female | 5 | 03:13:22 |
| 30 | Aclaí | Male | 25 | 03:15:20 |
| 31 | St. Finbarr's Ac Ladies | Female | 6 | 03:16:13 |
| 32 | | -1 | | 03:16:28 |
| 33 | Golden Eagle Ac | Male | 26 | 03:19:11 |
| 34 | We R Going 2 Lose 2 The Kenyans | Male | 27 | 03:19:33 |
| 35 | Pin Pals | Male | 28 | 03:20:02 |
| 36 | Pivotal Cork | Male | 29 | 03:20:08 |
| 37 | Hoffmann Brownlow | Male | 30 | 03:20:55 |
| 38 | Toofast2000 | Male | 31 | 03:21:45 |
| 39 | | -2 | | 03:23:13 |
| 40 | 3 Old Men And 1 Athlete | Male | 32 | 03:23:16 |
| 41 | Great Bunch Of Lads | Male | 33 | 03:23:33 |
| 42 | Cork County Council 1 | Female | 7 | 03:23:59 |
| 43 | Black Eagle Ac | Female | 8 | 03:24:16 |
| 44 | Mayo 4 Sam | Male | 34 | 03:24:47 |
| 45 | Cowboys Ted | Male | 35 | 03:25:28 |
| 46 | Herlihy's Centra Fermoy | Male | 36 | 03:27:16 |
| 47 | We're Kind Of A Big Deal | Male | 37 | 03:27:28 |
| 48 | Jcd Group | Male | 38 | 03:27:36 |
| 49 | Go On Bai | Male | 39 | 03:27:48 |
| 50 | Rdj 2 | Male | 40 | 03:28:05 |
| 51 | Bleedin Rapid | Male | 41 | 03:28:08 |
| 52 | Na Piarsaigh 6 | Male | 42 | 03:28:16 |
| 53 | An Flux Brú | Male | 43 | 03:28:21 |
| 54 | Todds' Crew | Male | 44 | 03:28:42 |
| 55 | Definitely Maybe | Male | 45 | 03:28:44 |
| 56 | Team Dorgan | Male | 46 | 03:28:59 |
| 57 | Air Raiders | Male | 47 | 03:29:05 |
| 58 | Duhallow Athletes | Male | 48 | 03:29:10 |
| 59 | Pivotal | Female | 9 | 03:29:45 |
| 60 | The 4 Wise Monkeys + 1 | Female | 10 | 03:30:35 |
| 61 | C Team - Cancer Survivors | Male | 49 | 03:30:40 |
| 62 | Tracton Ac 3 | Female | 11 | 03:30:42 |
| 63 | Ar Nós Na Gaoithe | Male | 50 | 03:31:21 |
| 64 | Our Duke | Male | 51 | 03:31:32 |
| 65 | McCullagh Wall Solicitors | Male | 52 | 03:32:44 |
| 66 | Amazon Blue | Female | 12 | 03:32:58 |
| 67 | The Unpredictables | Male | 53 | 03:32:59 |
| 68 | The High Flying Hillers | Female | 13 | 03:33:08 |
| 69 | Random Walk | Male | 54 | 03:33:50 |
| 70 | | -3 | | 03:34:14 |
| 71 | U-Blox 2 | Male | 55 | 03:34:29 |
| 72 | | -4 | | 03:34:35 |
| 72 | MOM Inniscarra | Male | 56 | 03:34:35 |
| 74 | Katrunners | Male | 57 | 03:34:51 |
| 75 | Double Js & The Dorys | Female | 14 | 03:34:56 |
| 76 | Navai Service | Male | 58 | 03:35:08 |
| 77 | Pivotal Cork | Male | 59 | 03:35:09 |
| 78 | Kinetica 2 | Female | 15 | 03:35:18 |
| 79 | Harp Gag Lager | Male | 60 | 03:35:37 |
| 80 | Run Like Dogs | Male | 61 | 03:36:03 |
| 81 | Na Piarsaigh 13 | Male | 62 | 03:36:03 |
| 82 | Rdj1 | Male | 63 | 03:36:18 |
| 83 | The Green Box | Male | 64 | 03:36:34 |
| 84 | St Peters Teachers | Female | 16 | 03:36:56 |
| 85 | Na Piarsaigh 29 | Male | 65 | 03:38:11 |
| 86 | Tuc2009 | Male | 66 | 03:38:17 |
| 87 | Road Runner | Male | 67 | 03:38:31 |
| 88 | Na Piarsaigh 26 | Male | 68 | 03:38:36 |
| 89 | Fit4life | Male | 69 | 03:38:57 |
| 90 | Na Piarsaigh 39 | Female | 17 | 03:38:57 |
| 91 | Midleton Cbs | Male | 70 | 03:39:03 |
| 92 | Radisson Scrambled Legs | Male | 71 | 03:39:19 |
| 93 | The Tea Breakers | Female | 18 | 03:39:20 |
| 94 | Na Piarsaigh 7 | Male | 72 | 03:39:21 |
| 95 | Relay Smashers | Male | 73 | 03:39:46 |
| 96 | Millstreet Athletic Club | Female | 19 | 03:39:48 |
| 97 | Cec Team 1 | Male | 74 | 03:39:59 |
| 98 | The Parish Pacers | Male | 75 | 03:40:25 |
| 99 | Ballyleigh Team | Male | 76 | 03:40:55 |
| 99 | Na Piarsaigh 40 | Male | 77 | 03:40:55 |
| 101 | Beaumont Besties | Male | 78 | 03:41:04 |
| 102 | The Forgotten | Male | 79 | 03:41:25 |
| 103 | DM&T | Female | 20 | 03:41:36 |
| 104 | Ballyheada N.s *3 | Male | 80 | 03:41:46 |
| 105 | The Other Team St Cats | Male | 81 | 03:41:52 |
| 106 | Na Piarsaigh 10 | Male | 82 | 03:42:05 |
| 107 | Better Late Than Nevers | Male | 83 | 03:42:10 |
| 108 | Na Piarsaigh 24 | Male | 84 | 03:42:36 |
| 109 | Keep On Rushin' | Male | 85 | 03:42:57 |
| 110 | Na Piarsaigh 9 | Male | 86 | 03:43:02 |
| 111 | We Thought They Said | Male | 87 | 03:43:44 |
| 112 | Not Fast But Furious | Male | 88 | 03:43:50 |
| 113 | Ove Runners 1 | Female | 21 | 03:43:53 |
| 114 | Ferry Man | Male | 89 | 03:45:26 |
| 115 | Healy-Bogue | Female | 22 | 03:45:27 |
| 116 | Welch Sports | Male | 90 | 03:45:28 |
| 117 | | -5 | | 03:45:33 |
| 118 | Nathan's Roadrunners | Male | 91 | 03:45:42 |
| 119 | Na Piarsaigh 41 | Male | 92 | 03:46:17 |
| 120 | The Challengers | Female | 23 | 03:46:55 |
| 121 | Biomarin Team 1 | Male | 93 | 03:47:16 |
| 122 | Na Piarsaigh 18 | Male | 94 | 03:47:16 |
| 123 | Sunshine & Umbrellas | Male | 95 | 03:47:19 |
| 124 | Keep On Running | Female | 24 | 03:47:25 |
| 125 | Blow Ins + 2 | Male | 96 | 03:47:25 |
| 126 | What's That In Miles? | Female | 25 | 03:47:34 |
| 127 | Kinetica 1 | Male | 97 | 03:47:39 |
| 128 | Itw | Male | 98 | 03:48:01 |
| 129 | Medical Misfits | Female | 26 | 03:48:24 |
| 130 | Lagan B | Female | 27 | 03:48:26 |
| 131 | Na Piarsaigh 27 | Male | 99 | 03:48:29 |
| 132 | Biomarin Team 2 | Male | 100 | 03:48:47 |
| 133 | Na Piarsaigh 38 | Male | 101 | 03:48:51 |
| 134 | Global Shares | Female | 28 | 03:48:54 |
| 135 | Hells Raisers | Female | 29 | 03:49:03 |
| 136 | Ove Runners 2 | Female | 30 | 03:49:23 |
| 137 | 4 V's 1 M | Female | 31 | 03:49:35 |
| 138 | Citco All Stars | Male | 102 | 03:49:47 |
| 139 | The Stragglers | Female | 32 | 03:49:48 |
| 140 | The Real A Team | Female | 33 | 03:49:52 |
| 141 | Team Hayfield | Male | 103 | 03:50:21 |
| 142 | Glanmire MacRa | Male | 104 | 03:50:35 |
| 143 | Tracton Ac 1 | Female | 34 | 03:50:35 |
| 144 | Team Bally-G | Male | 105 | 03:50:49 |
| 145 | Thistle Do Nicely | Female | 35 | 03:50:59 |
| 146 | Fivegone Conclusion | Male | 106 | 03:51:23 |
| 147 | Blue Loo Relay Racers | Male | 107 | 03:51:27 |
| 148 | Golden | Male | 108 | 03:51:35 |
| 149 | Cork Sports Partnership | Female | 36 | 03:51:42 |
| 150 | Eyeries C | Female | 37 | 03:51:50 |
| 151 | Far East Movement | Male | 109 | 03:52:02 |
| 152 | Resilient Racers 2 | Female | 38 | 03:52:04 |
| 153 | Peter's People | Female | 39 | 03:52:21 |
| 154 | Benny's Heroes | Male | 110 | 03:52:45 |
| 155 | Cobh Hospital | Female | 40 | 03:52:53 |
| 156 | The Forde Fiesta's | Female | 41 | 03:52:55 |
| 157 | U-Blox 1 | Male | 111 | 03:52:57 |
| 158 | Shandrum Ac 2 | Male | 112 | 03:53:06 |
| 159 | Cork County Council 5 | Female | 42 | 03:53:07 |
| 160 | Rps Heads | Female | 43 | 03:53:14 |
| 161 | Na Piarsaigh 28 | Female | 44 | 03:53:21 |
| 162 | Cado | Male | 113 | 03:53:32 |
| 163 | Team Aspira | Female | 45 | 03:53:34 |
| 164 | Heineken Light | Female | 46 | 03:53:35 |
| 165 | Amazon Orange | Female | 47 | 03:53:51 |
| 166 | Biffies | Female | 48 | 03:53:52 |
| 167 | Greenspirit | Male | 114 | 03:53:52 |
| 168 | Undertrained And Overconfident | Male | 115 | 03:53:57 |
| 169 | Togher Toughies | Female | 49 | 03:54:07 |
| 170 | A Woman's Heart | Female | 50 | 03:54:17 |
| 171 | Douglas Féile 2017 Team 1 | Male | 116 | 03:54:18 |
| 172 | Cec Team 2 | Male | 117 | 03:54:40 |
| 173 | 4 Men And A Little Lady | Male | 118 | 03:55:05 |
| 174 | Slow Motion | Female | 51 | 03:55:19 |
| 175 | Fatfam 2017 | Male | 119 | 03:55:24 |
| 176 | Life After Booze | Male | 120 | 03:55:53 |
| 177 | Na Piarsaigh 31 | Female | 52 | 03:55:59 |
| 178 | Lagan A | Female | 53 | 03:56:00 |
| 179 | Just In Time | Female | 54 | 03:56:00 |
| 180 | Fitness Solutions | Female | 55 | 03:56:04 |
| 181 | Inniscarra | Male | 121 | 03:56:09 |
| 182 | Run Forrest Run | Female | 56 | 03:56:10 |
| 183 | Na Piarsaigh 22 | Male | 122 | 03:56:17 |
| 184 | Lamb Or Cod | Male | 123 | 03:56:21 |
| 185 | The Ostriches | Female | 57 | 03:56:21 |
| 186 | Mr's And Mistresses | Male | 124 | 03:56:23 |
| 187 | Flock Of O'Kane | Female | 58 | 03:56:28 |
| 188 | Cork Taekwon-Do | Male | 125 | 03:56:42 |
| 189 | The Smurfs | Female | 59 | 03:56:50 |
| 190 | Na Piarsaigh 15 | Male | 126 | 03:56:53 |
| 191 | Needle For Speed | Male | 127 | 03:56:59 |
| 192 | Lagan C | Female | 60 | 03:57:16 |
| 193 | Towerfc1 | Male | 128 | 03:57:22 |
| 194 | Avo | Female | 61 | 03:57:25 |
| 195 | Towerfc2 | Male | 129 | 03:57:30 |
| 196 | St. Nicholas A.c.'e' | Male | 130 | 03:57:31 |
| 197 | WGH 3 | Female | 62 | 03:57:48 |
| 198 | No Broccoli Here | Male | 131 | 03:57:58 |
| 199 | Cork Meat Company | Male | 132 | 03:57:58 |
| 200 | Na Piarsaigh 14 | Male | 133 | 03:58:04 |
| 201 | Tweedle Dumber | Female | 63 | 03:58:08 |
| 202 | Teacher Girlies | Female | 64 | 03:58:16 |
| 203 | Sean Feile | Male | 134 | 03:58:22 |
| 204 | Double 'ard Runners | Female | 65 | 03:58:29 |
| 205 | Rohan's 20 | Female | 66 | 03:58:32 |
| 206 | Cork Mental Health Athletics | Female | 67 | 03:58:51 |
| 207 | Steam Runners 4 | Male | 135 | 03:59:06 |
| 208 | Duhallow Athletic Club | Female | 68 | 03:59:25 |
| 209 | Dripsey Dashers | Female | 69 | 03:59:26 |
| 210 | Paw Patrol | Male | 136 | 03:59:32 |
| 211 | 4 Ladies And A Dave | Female | 70 | 03:59:37 |
| 212 | Togher Tarriers | Female | 71 | 03:59:45 |
| 213 | Derek's Nagles | Male | 137 | 03:59:45 |
| 214 | Girls Rule, Boys Drool | Male | 138 | 03:59:56 |
| 215 | Team Malton | Male | 139 | 03:59:58 |
| 216 | Deise Bandits | Male | 140 | 04:00:01 |
| 217 | Apc Alpha | Male | 141 | 04:00:01 |
| 218 | Dineens | Female | 72 | 04:00:22 |
| 219 | Flannerysanimalrunners | Male | 142 | 04:00:23 |
| 220 | M Feeney Builders | Female | 73 | 04:00:41 |
| 221 | Shandrum Road Runners | Male | 143 | 04:00:56 |
| 222 | Team Of Norah Quirkes | Female | 74 | 04:01:10 |
| 223 | Aspira - Dublin | Male | 144 | 04:01:11 |
| 224 | Chafing The Dream | Male | 145 | 04:01:17 |
| 225 | Wolf Pack | Male | 146 | 04:01:31 |
| 226 | Barry | Female | 75 | 04:01:38 |
| 227 | Saint Vincents Hostipal | Male | 147 | 04:01:46 |
| 228 | Amazon Team | Female | 76 | 04:01:49 |
| 229 | Maryborough Health Club | Male | 148 | 04:01:50 |
| 230 | Na Piarsaigh 30 | Male | 149 | 04:01:53 |
| 231 | C2hill C25k | Female | 77 | 04:02:03 |
| 232 | Ballinhassig Camogie | Female | 78 | 04:02:37 |
| 233 | Na Piarsaigh 5 | Male | 150 | 04:02:38 |
| 234 | Ccc Champions | Male | 151 | 04:02:44 |
| 235 | #fatfam | Female | 79 | 04:02:46 |
| 236 | The Hot Dinners | Female | 80 | 04:02:47 |
| 237 | CFB Amber Watch | Male | 152 | 04:02:57 |
| 238 | Heidelberg Hellraisers | Female | 81 | 04:03:13 |
| 239 | This Team | Male | 153 | 04:03:23 |
| 240 | Not Quite Wright | Male | 154 | 04:03:26 |
| 241 | Cork Deaf Enterprises | Male | 155 | 04:03:28 |
| 242 | Fizzy Fantastic | Female | 82 | 04:03:39 |
| 243 | Na Piarsaigh 35 | Female | 83 | 04:03:58 |
| 244 | Na Piarsaigh 19 | Male | 156 | 04:04:10 |
| 245 | Five Rivers Fostering Cork | Male | 157 | 04:04:15 |
| 246 | Douglas Féile 2017 Team 2 | Male | 158 | 04:04:16 |
| 247 | South Link Service Station | Male | 159 | 04:04:20 |
| 248 | Flynn Scanlon | Male | 160 | 04:04:27 |
| 249 | Eyeries A | Male | 161 | 04:04:32 |
| 250 | Duhallow Dynamites | Female | 84 | 04:04:35 |
| 251 | Na Piarsaigh 32 | Male | 162 | 04:04:35 |
| 252 | Duhallow Club | Male | 163 | 04:04:36 |
| 253 | Flying Shamrocks | Male | 164 | 04:04:43 |
| 254 | The Justus League | Male | 165 | 04:04:58 |
| 255 | Cork Prison Officers | Female | 85 | 04:05:04 |
| 256 | Meface | Male | 166 | 04:05:09 |
| 257 | Am I Skinny Yet??? | Female | 86 | 04:05:13 |
| 258 | The Brinny Bolters! | Male | 167 | 04:05:19 |
| 259 | St. Anthony's Bns 3 | Male | 168 | 04:05:41 |
| 260 | Ayrton Group | Female | 87 | 04:05:55 |
| 261 | WGH 5 | Female | 88 | 04:06:02 |
| 262 | Four Men And A Lady | Male | 169 | 04:06:03 |
| 263 | Blood Brothers | Female | 89 | 04:06:10 |
| 264 | Na Piarsaigh 20 | Male | 170 | 04:06:11 |
| 265 | Dave MacS Drive Red Fm | Male | 171 | 04:06:11 |
| 266 | Beaumont Runners | Female | 90 | 04:06:12 |
| 267 | Supertramp 2 | Male | 172 | 04:06:17 |
| 268 | The Angus All Blacks | Female | 91 | 04:06:18 |
| 269 | Sweat Is Fat Crying | Female | 92 | 04:06:22 |
| 270 | O Learys Lissarda | Male | 173 | 04:06:24 |
| 271 | Churchfield Trust Flyers | Female | 93 | 04:06:26 |
| 272 | Phils Red Hits | Male | 174 | 04:06:29 |
| 273 | Max Runners - The Untouchables | Female | 94 | 04:06:30 |
| 274 | Ar Nos Na Gaoithe | Female | 95 | 04:06:48 |
| 275 | Pope Paul | Male | 175 | 04:07:06 |
| 276 | Cork County Council 3 | Male | 176 | 04:07:14 |
| 277 | The Mighty Midgets | Male | 177 | 04:07:19 |
| 278 | 'collette Is Carrying Us Home' | Female | 96 | 04:07:21 |
| 279 | Fmc 2 | Male | 178 | 04:07:28 |
| 280 | Fmc 1 | Male | 179 | 04:07:28 |
| 281 | Mallow Moms | Female | 97 | 04:07:35 |
| 282 | Ateam | Female | 98 | 04:07:38 |
| 283 | Eyeries B | Male | 180 | 04:07:38 |
| 284 | Na Piarsaigh 21 | Male | 181 | 04:07:41 |
| 285 | Na Piarsaigh 25 | Male | 182 | 04:07:57 |
| 286 | Bellmount Bombers | Female | 99 | 04:08:03 |
| 286 | Cork Rebels Netball Club 2 | Female | 100 | 04:08:03 |
| 288 | Oriel House Hotel | Male | 183 | 04:08:05 |
| 289 | Wall To Wall | Female | 101 | 04:08:08 |
| 290 | Na Piarsaigh 17 | Male | 184 | 04:08:08 |
| 291 | Lab Rats | Female | 102 | 04:08:10 |
| 292 | Na Piarsaigh 34 | Male | 185 | 04:08:12 |
| 293 | Castleview Run Buddies | Female | 103 | 04:08:17 |
| 294 | Run For Your Life | Female | 104 | 04:08:43 |
| 295 | Kinsale Runners | Male | 186 | 04:08:46 |
| 296 | We're Kind Of A Big Deal #supervalu | Female | 105 | 04:08:55 |
| 297 | My So Called Legs | Female | 106 | 04:09:00 |
| 298 | Shandrum Ac 1 | Male | 187 | 04:09:01 |
| 299 | Sosv Rebels | Female | 107 | 04:09:09 |
| 300 | Are We There Yet? | Female | 108 | 04:09:14 |
| 301 | Tracton Ac 2 | Male | 188 | 04:09:22 |
| 302 | WGH 1 | Male | 189 | 04:09:27 |
| 303 | Team Tilara | Female | 109 | 04:09:34 |
| 304 | Yes We McCann | Female | 110 | 04:09:43 |
| 305 | 78 Feeling Great | Female | 111 | 04:09:47 |
| 306 | You Relay Got Me | Male | 190 | 04:09:51 |
| 307 | Syncreon Cork | Male | 191 | 04:10:01 |
| 308 | Oh Jesus Jackie The Heat | Female | 112 | 04:10:10 |
| 309 | Team Cadogan 5 | Female | 113 | 04:10:14 |
| 310 | Team Cadogan 6 | Male | 192 | 04:10:15 |
| 311 | Team Ec | Male | 193 | 04:10:25 |
| 312 | Mo's Angels | Male | 194 | 04:10:25 |
| 313 | Msd | Female | 114 | 04:10:30 |
| 314 | Na Piarsaigh 23 | Female | 115 | 04:10:38 |
| 315 | Murphys Muckers | Male | 195 | 04:10:40 |
| 316 | ESP Messy Team | Female | 116 | 04:10:44 |
| 317 | Max Runners - The High Mile Club | Female | 117 | 04:10:49 |
| 318 | 5 Shades Of Grey | Female | 118 | 04:11:34 |
| 319 | Teamcoleman | Male | 196 | 04:11:35 |
| 320 | Carrigaline Court Leisure Centre | Female | 119 | 04:11:44 |
| 321 | Simply The Best | Female | 120 | 04:11:49 |
| 322 | Blazing Saddles | Male | 197 | 04:12:02 |
| 323 | Janssen2 | Female | 121 | 04:12:03 |
| 324 | Prosecco Runners | Female | 122 | 04:12:05 |
| 325 | Carrig Neighbours | Male | 198 | 04:12:18 |
| 326 | St. Anthony's Bns | Male | 199 | 04:12:42 |
| 327 | Keep It In The Pants | Male | 200 | 04:12:44 |
| 328 | Na Piarsaigh 16 | Male | 201 | 04:12:50 |
| 329 | Padgentry | Female | 123 | 04:12:54 |
| 330 | Team Victory | Male | 202 | 04:13:02 |
| 331 | Sunday Morning Run | Female | 124 | 04:13:05 |
| 332 | Tweedle Dumb | Female | 125 | 04:13:27 |
| 333 | The Legends | Female | 126 | 04:13:42 |
| 334 | Ursuline Ultrarunners | Female | 127 | 04:13:50 |
| 335 | Eva's Angels | Female | 128 | 04:13:51 |
| 336 | Churchfield Trail Blazers | Male | 203 | 04:13:53 |
| 337 | Max Runners - #squadgoals | Female | 129 | 04:13:59 |
| 338 | Run De Sceaux | Female | 130 | 04:14:06 |
| 339 | Johanna And The Exiles | Female | 131 | 04:14:17 |
| 340 | Arc Spuds | Female | 132 | 04:14:18 |
| 341 | Arc Angels | Female | 133 | 04:14:18 |
| 342 | Buckleys | Male | 204 | 04:14:19 |
| 343 | Stat Trek | Female | 134 | 04:14:19 |
| 344 | The Quick And The Dead | Male | 205 | 04:14:22 |
| 345 | Clayton Hotel Silver Springs | Female | 135 | 04:14:23 |
| 346 | The Churchtown Roadrunners | Female | 136 | 04:14:41 |
| 347 | St. Marys High School | Male | 206 | 04:14:50 |
| 348 | Guiney & Co | Female | 137 | 04:15:06 |
| 349 | Leeside Leggers | Female | 138 | 04:15:19 |
| 350 | The Jolly Joggers | Female | 139 | 04:15:26 |
| 351 | Cork Rebels Netball Club 1 | Female | 140 | 04:15:34 |
| 352 | Cork County Council 2 | Female | 141 | 04:15:34 |
| 353 | Resilient Racers 1 | Female | 142 | 04:15:35 |
| 354 | Pfive Star | Female | 143 | 04:15:43 |
| 355 | Awesome Fat Burners | Male | 207 | 04:15:45 |
| 356 | Last Minute.com | Female | 144 | 04:15:55 |
| 357 | The Super Bowels | Male | 208 | 04:16:02 |
| 358 | Team Fun | Female | 145 | 04:16:03 |
| 359 | St. Nicholas Ac 'c' | Female | 146 | 04:16:05 |
| 360 | Team Paddy | Female | 147 | 04:16:33 |
| 361 | Ping Pong | Male | 209 | 04:16:49 |
| 362 | Five Run A Marathon | Female | 148 | 04:16:50 |
| 363 | Irish Telecom | Male | 210 | 04:17:05 |
| 364 | Wiseman | Female | 149 | 04:17:12 |
| 365 | Bridhaven | Female | 150 | 04:17:13 |
| 366 | Janssen1 | Male | 211 | 04:17:14 |
| 367 | Herlihys Centra Grand Parade | Male | 212 | 04:17:23 |
| 368 | Togher Trotters | Female | 151 | 04:17:24 |
| 369 | Cj's Team | Female | 152 | 04:17:25 |
| 370 | Buachaillíbo&cailínídána | Female | 153 | 04:17:31 |
| 371 | Bere Island Park Runners | Female | 154 | 04:17:45 |
| 372 | Vmwhyamidoingthistomyself | Male | 213 | 04:17:47 |
| 373 | The Happy Joggers | Female | 155 | 04:17:49 |
| 374 | St. Anthony's Bns 2 | Male | 214 | 04:17:53 |
| 375 | Speed Demons | Male | 215 | 04:17:57 |
| 376 | Sonas 1 | Male | 216 | 04:18:01 |
| 377 | Marys Team | Female | 156 | 04:18:10 |
| 378 | Blister Sisters | Female | 157 | 04:18:15 |
| 379 | Fast & Furious | Male | 217 | 04:18:16 |
| 380 | Team Cadogan 1 | Male | 218 | 04:18:16 |
| 381 | The Hallahans | Male | 219 | 04:18:23 |
| 382 | In It For The Honey | Female | 158 | 04:18:30 |
| 383 | St. Nicholas Ac 'a' | Male | 220 | 04:18:31 |
| 384 | Poultry In Motion | Male | 221 | 04:18:33 |
| 385 | The Cramps | Female | 159 | 04:18:38 |
| 386 | Midleton Educate Together N.s. | Female | 160 | 04:18:58 |
| 387 | Team Cadogan 2 | Male | 222 | 04:19:11 |
| 388 | Funky Fircers | Male | 223 | 04:19:14 |
| 389 | Ballyheada Ns | Male | 224 | 04:19:20 |
| 390 | St. Nicholas Ac 'd' | Female | 161 | 04:19:22 |
| 391 | Ballyheada Ns | Male | 225 | 04:19:22 |
| 392 | Speedsters | Male | 226 | 04:19:24 |
| 393 | No Piarsaigh 37 | Female | 162 | 04:19:24 |
| 394 | The Flossettes | Female | 163 | 04:19:30 |
| 395 | Cirque De Sore Legs | Female | 164 | 04:19:37 |
| 396 | Unstoppable | Female | 165 | 04:19:41 |
| 397 | | -6 | | 04:19:47 |
| 398 | All For The After Party Too | Female | 166 | 04:19:49 |
| 399 | O'Connell/Murphy | Female | 167 | 04:20:05 |
| 400 | DFWN2 | Female | 168 | 04:20:37 |
| 401 | Shur God Luv Us | Female | 169 | 04:20:37 |
| 402 | Cork Neo-Latin Centre | Male | 227 | 04:20:47 |
| 403 | Stafford Family Relay Team | Female | 170 | 04:20:59 |
| 404 | Olly | Female | 171 | 04:21:03 |
| 405 | Anamo Harriers | Male | 228 | 04:21:17 |
| 406 | Blood Sweat And Beers | Female | 172 | 04:21:19 |
| 407 | Janssen3 | Female | 173 | 04:21:27 |
| 408 | Garry S Gang | Female | 174 | 04:21:36 |
| 409 | Tom Balms 2 | Male | 229 | 04:21:36 |
| 410 | Radisson Team Mix | Male | 230 | 04:22:18 |
| 410 | I'm Not Fussy At All! | Female | 175 | 04:22:18 |
| 412 | Too Hot To Trot | Female | 176 | 04:22:21 |
| 413 | Sonas 2 | Male | 231 | 04:22:29 |
| 414 | Team Collins | Male | 232 | 04:22:34 |
| 415 | Exigent Networks | Male | 233 | 04:23:09 |
| 416 | Flip Floppers | Male | 234 | 04:23:20 |
| 417 | DFWM4 | Female | 177 | 04:23:43 |
| 418 | Lean Jeens | Female | 178 | 04:23:50 |
| 419 | Rdj 3 | Female | 179 | 04:24:03 |
| 420 | Total Impulse | Female | 180 | 04:24:25 |
| 421 | Ccoc In The City | Female | 181 | 04:24:26 |
| 422 | Boston Scientific Leaders For Shine | Male | 235 | 04:24:34 |
| 423 | Sllc Hip Hoppers | Male | 236 | 04:24:46 |
| 424 | Baldwin & Co. | Male | 237 | 04:24:59 |
| 425 | Ovens Ns | Female | 182 | 04:25:02 |
| 426 | Rebel Runners | Female | 183 | 04:25:03 |
| 427 | Lastminute.com | Female | 184 | 04:25:13 |
| 428 | Not Fast, Just Furious | Male | 238 | 04:25:20 |
| 429 | Ballintemple Fliers | Male | 239 | 04:25:31 |
| 430 | Ardent Elites | Male | 240 | 04:25:50 |
| 431 | A+fitness | Female | 185 | 04:25:56 |
| 432 | Wicklow Runners | Female | 186 | 04:26:00 |
| 433 | Team Cadogan 3 | Male | 241 | 04:26:20 |
| 434 | Team Gellie 2 | Female | 187 | 04:26:23 |
| 435 | Cit Wrecks | Female | 188 | 04:26:25 |
| 436 | Radical Runners | Female | 189 | 04:26:29 |
| 437 | Four Beauties & The Beast | Female | 190 | 04:26:45 |
| 438 | Max Runners - Buns Of Steel | Female | 191 | 04:27:00 |
| 439 | A+ Fitness Girls | Female | 192 | 04:27:15 |
| 440 | The Fab Five | Male | 242 | 04:27:16 |
| 441 | Kings Of Neon | Male | 243 | 04:27:26 |
| 442 | The All Weather Girls | Female | 193 | 04:27:29 |
| 443 | Crane Bears | Female | 194 | 04:27:36 |
| 444 | DFWN1 | Female | 195 | 04:27:37 |
| 445 | Mulcahy Magic | Female | 196 | 04:27:39 |
| 446 | Not Fast Not Furious | Male | 244 | 04:27:42 |
| 447 | Fit4what! | Female | 197 | 04:28:00 |
| 448 | Max Runners Pink Ladies | Female | 198 | 04:28:00 |
| 449 | Gaelscoil Abu | Female | 199 | 04:28:08 |
| 450 | Clayton Hotel Cork City | Male | 245 | 04:28:09 |
| 451 | Wine Cork | Male | 246 | 04:28:17 |
| 452 | DFWN3 | Female | 200 | 04:28:48 |
| 453 | Maldron Hotel Wexford | Female | 201 | 04:28:54 |
| 454 | Cit Fun Runners | Female | 202 | 04:29:11 |
| 455 | The Fast & Furious | Male | 247 | 04:29:39 |
| 456 | The Ashburt Run | Female | 203 | 04:30:04 |
| 457 | Bootcamp Babes | Female | 204 | 04:30:18 |
| 458 | Smgs | Female | 205 | 04:30:37 |
| 459 | St. Nicholas Ac 'b' | Female | 206 | 04:30:58 |
| 460 | Run Ladies Run | Female | 207 | 04:31:27 |
| 461 | The Douglas Dodgers | Male | 248 | 04:31:39 |
| 462 | Maldron Hotel Cork Busted | Female | 208 | 04:31:40 |
| 463 | Clayton Whites Hotel | Female | 209 | 04:31:53 |
| 464 | Ballyheada Ns #4 | Female | 210 | 04:31:54 |
| 465 | Moving And Grooving | Male | 249 | 04:31:54 |
| 466 | Ballyheada N.s *2 | Female | 211 | 04:31:56 |
| 467 | Team Maman | Female | 212 | 04:32:11 |
| 468 | The Famous Five | Male | 250 | 04:32:15 |
| 469 | Last Minute Dot Com Steamers | Female | 213 | 04:32:16 |
| 470 | Dromahane 5 | Female | 214 | 04:32:19 |
| 471 | Cystic Fibrosis | Male | 251 | 04:32:33 |
| 472 | Scrambled Legs | Female | 215 | 04:32:45 |
| 473 | A Running Joke | Female | 216 | 04:32:46 |
| 474 | No Name | Male | 252 | 04:32:48 |
| 475 | Herlihy's Centra Bishopstown | Male | 253 | 04:32:53 |
| 476 | Na Piarsaigh 3 | Male | 254 | 04:32:53 |
| 477 | Na Piarsaigh 4 | Male | 255 | 04:32:53 |
| 478 | Youth Club | Male | 256 | 04:32:55 |
| 479 | The Number Crunchers | Female | 217 | 04:33:00 |
| 480 | Snickers Wannabees! | Male | 257 | 04:33:03 |
| 481 | Cystic Fibrosis 2 | Female | 218 | 04:33:11 |
| 482 | Cystic Fibrosis 3 | Female | 219 | 04:33:12 |
| 483 | Azzy's Angels | Female | 220 | 04:33:15 |
| 484 | Cystic Fibrosis One | Female | 221 | 04:33:22 |
| 485 | All Ok | Male | 258 | 04:33:23 |
| 486 | Dead On Arrival | Male | 259 | 04:33:27 |
| 487 | Tintri | Female | 222 | 04:33:45 |
| 488 | The Ladysbridge Express | Female | 223 | 04:33:56 |
| 489 | Paul Twomey & Associates | Male | 260 | 04:34:25 |
| 490 | Whose Bright Idea Was This? | Male | 261 | 04:34:33 |
| 491 | Tom Barrys 1 | Male | 262 | 04:34:45 |
| 492 | It'll Be Fun! | Male | 263 | 04:34:53 |
| 493 | Ssnb 1 | Female | 224 | 04:35:08 |
| 494 | High Flyers | Female | 225 | 04:35:11 |
| 495 | Myrtle Mara | Female | 226 | 04:35:18 |
| 496 | Sole Sisters | Female | 227 | 04:35:21 |
| 497 | R.i.o.t Running Is Our Therapy | Female | 228 | 04:35:39 |
| 498 | The Half'd Be Too Much! | Female | 229 | 04:35:59 |
| 499 | Emf Banter Brigade | Male | 264 | 04:36:04 |
| 500 | Midleton Park Health Club | Female | 230 | 04:36:06 |
| 501 | Whipets | Female | 231 | 04:36:21 |
| 502 | Glanmire MacRa Lads | Male | 265 | 04:36:28 |
| 503 | Murchu Cuig Eile | Male | 266 | 04:36:57 |
| 504 | Together-Razem | Female | 232 | 04:37:04 |
| 505 | Folklore Ninjas | Male | 267 | 04:37:28 |
| 506 | The John Noel Appreciation Relay | Male | 268 | 04:37:29 |
| 507 | The Slowly Furious | Male | 269 | 04:37:38 |
| 508 | Aging A Team | Male | 270 | 04:37:52 |
| 509 | B Team | Female | 233 | 04:37:52 |
| 510 | A+ Fitness | Female | 234 | 04:38:22 |
| 511 | All For The After Party | Female | 235 | 04:38:41 |
| 512 | C'mon The 'town | Male | 271 | 04:38:49 |
| 513 | The 8 Legged Wonders | Female | 236 | 04:38:56 |
| 514 | Teamy Mc Teamface | Male | 272 | 04:39:02 |
| 515 | VMWare Old Reliables | Female | 237 | 04:39:43 |
| 516 | Last Place Champions | Male | 273 | 04:39:48 |
| 517 | Lube Secs | Male | 274 | 04:39:57 |
| 518 | The Fab Four | Female | 238 | 04:40:14 |
| 519 | Team Desperados | Male | 275 | 04:40:22 |
| 520 | Run, Here Comes Davis! | Male | 276 | 04:41:08 |
| 521 | Dialysis Divas | Female | 239 | 04:41:10 |
| 522 | Happy Feet | Male | 277 | 04:42:00 |
| 523 | Murchú Cuig | Female | 240 | 04:42:05 |
| 524 | WGH 2 | Female | 241 | 04:42:16 |
| 525 | Dairy Divas | Female | 242 | 04:42:38 |
| 526 | Gryphon | Male | 278 | 04:42:39 |
| 527 | The Movement Movers | Female | 243 | 04:42:39 |
| 528 | No County Bounds!! | Female | 244 | 04:42:48 |
| 529 | Are We There Yet? | Female | 245 | 04:42:49 |
| 530 | Marathon Runners, Assemble! | Male | 279 | 04:42:50 |
| 531 | Team Gellie | Female | 246 | 04:43:08 |
| 532 | Sunflower Clinic Cork | Female | 247 | 04:43:55 |
| 533 | Its A Family Affair | Male | 280 | 04:43:56 |
| 534 | No Guts No Glory | Female | 248 | 04:44:25 |
| 535 | Tallow Girls | Female | 249 | 04:44:30 |
| 536 | Classy Birds From O'Sullivans Poultry | Female | 250 | 04:44:40 |
| 537 | Fun Fit Parents | Female | 251 | 04:44:44 |
| 538 | Siobhan's Running Club | Female | 252 | 04:45:01 |
| 539 | Fullwood MacHines | Male | 281 | 04:45:05 |
| 540 | Galloping Gaels | Female | 253 | 04:45:08 |
| 541 | Sligo Jokers | Male | 282 | 04:45:11 |
| 542 | McGrath | Female | 254 | 04:45:22 |
| 543 | Ssnc | Female | 255 | 04:45:46 |
| 544 | Bers | Male | 283 | 04:45:46 |
| 545 | Team Healy | Female | 256 | 04:45:53 |
| 546 | Hard Things | Female | 257 | 04:46:04 |
| 547 | Mowmeisters | Female | 258 | 04:46:06 |
| 548 | No Hopers | Male | 284 | 04:46:15 |
| 549 | Maldron Hotel Cork Aa Team | Male | 285 | 04:46:33 |
| 550 | Adam'r' Ants | Female | 259 | 04:46:50 |
| 551 | Easier Said Than Run | Female | 260 | 04:47:06 |
| 552 | Clayton Hotel Silver Springs | Female | 261 | 04:47:17 |
| 553 | Fit4anything | Female | 262 | 04:47:28 |
| 554 | Hey What's Your Name | Female | 263 | 04:47:49 |
| 555 | Team Gg | Female | 264 | 04:48:30 |
| 556 | The Shin Splints | Male | 286 | 04:49:19 |
| 556 | Sarah Carrig | Female | 265 | 04:49:19 |
| 558 | Phab 4 | Male | 287 | 04:49:25 |
| 559 | Full Of Chocolate | Male | 288 | 04:49:39 |
| 560 | Steam Runners 2 | Female | 266 | 04:49:40 |
| 561 | The Slugs | Male | 289 | 04:49:47 |
| 562 | The Long Strokers | Female | 267 | 04:49:50 |
| 563 | Blood, Sweat & Beers!! | Female | 268 | 04:49:57 |
| 564 | Fmu Swamp Fox | Female | 269 | 04:50:07 |
| 565 | Sisters With Blisters | Female | 270 | 04:50:16 |
| 566 | | -7 | | 04:50:18 |
| 567 | Wibbly Wobbly Wonders 6 | Female | 271 | 04:50:21 |
| 568 | Wibbly Wobbly Wonders 7 | Female | 272 | 04:50:22 |
| 569 | Ardmore Shipping 1 | Female | 273 | 04:50:30 |
| 570 | Ardmore Shipping 2 | Female | 274 | 04:50:44 |
| 571 | Time To Shine | Female | 275 | 04:50:49 |
| 572 | Paddy Healy Cumann Ff4cf | Male | 290 | 04:51:20 |
| 573 | Aeros | Female | 276 | 04:51:20 |
| 574 | 'fast As You Can' Runners | Female | 277 | 04:51:51 |
| 575 | The Nephruns | Female | 278 | 04:51:57 |
| 576 | Everything Is Awesome | Female | 279 | 04:51:59 |
| 577 | Mighty MacKey | Female | 280 | 04:52:05 |
| 578 | Team Ok | Female | 281 | 04:53:06 |
| 579 | The Go Go Girls | Female | 282 | 04:53:29 |
| 580 | Maldron Hotel Cork A Team | Female | 283 | 04:53:29 |
| 581 | Thought This Was A 5k !! | Male | 291 | 04:53:32 |
| 582 | Tight Butts & Sweaty Nuts | Female | 284 | 04:53:32 |
| 583 | Thought They Said Rum | Female | 285 | 04:53:41 |
| 584 | Dalata Revenue Team | Female | 286 | 04:54:16 |
| 585 | Mayfield Summer Scheme | Male | 292 | 04:54:17 |
| 586 | Wibbly Wobbly Wonders 4 | Female | 287 | 04:54:44 |
| 587 | Sloggers To Joggers | Female | 288 | 04:55:00 |
| 588 | Wibbly Wobbly Wonders 12 | Male | 293 | 04:55:11 |
| 589 | Wibbly Wobbly Wonders 5 | Female | 289 | 04:55:11 |
| 590 | Na Piarsaigh 1 | Female | 290 | 04:55:48 |
| 591 | Wibbly Wobbly Wonders 3 | Male | 294 | 04:56:38 |
| 591 | Wibbly Wobbly Wonders 1 | Female | 291 | 04:56:38 |
| 593 | Happyfeet | Female | 292 | 04:59:22 |
| 594 | Wibbly Wobbly Wonders 10 | Female | 293 | 04:59:25 |
| 595 | Wibbly Wobbly Wonders 9 | Female | 294 | 04:59:29 |
| 596 | WGH 4 | Female | 295 | 05:00:06 |
| 597 | Alan O Leary Team | Male | 295 | 05:00:31 |
| 598 | Wine Dine Finish Line | Female | 296 | 05:00:42 |
| 599 | Sunday's Well Gns | Female | 297 | 05:00:43 |
| 600 | Happy Feet 3 | Female | 298 | 05:00:48 |
| 601 | Happyfeet 2 | Female | 299 | 05:00:48 |
| 602 | Team Bdls | Female | 300 | 05:00:52 |
| 603 | Fit N Fabulous | Female | 301 | 05:01:18 |
| 604 | A+ Girls | Female | 302 | 05:01:27 |
| 605 | Cork Life Centre Team 2 | Female | 303 | 05:01:49 |
| 606 | Centenary | Female | 304 | 05:01:54 |
| 607 | Glen Bc | Female | 305 | 05:01:59 |
| 608 | No Joy Division | Female | 306 | 05:02:03 |
| 609 | Jolly Joggers | Female | 307 | 05:02:03 |
| 610 | The Spaghetti Legs | Female | 308 | 05:06:38 |
| 611 | South And West | Male | 296 | 05:07:04 |
| 612 | Ballinacurra Villagers | Female | 309 | 05:09:06 |
| 613 | Clayton Hotel Silver Springs | Female | 310 | 05:09:27 |
| 614 | Laps Relapse | Female | 311 | 05:09:34 |
| 615 | Wibbly Wobbly Wonders 8 | Female | 312 | 05:09:48 |
| 615 | Wibbly Wobbly Wonders 2 | Female | 313 | 05:09:48 |
| 617 | Clayton Hotel Silver Springs | Female | 314 | 05:09:58 |
| 618 | TVG 1 | Male | 297 | 05:10:18 |
| 619 | The C Team | Female | 315 | 05:11:50 |
| 620 | The Besties | Female | 316 | 05:13:06 |
| 621 | Cool Runnings | Female | 317 | 05:14:20 |
| 622 | Feeky Flyers | Male | 298 | 05:15:58 |
| 623 | Elmwood Medical Practice | Female | 318 | 05:16:00 |
| 624 | Elmwood Medical Practice | Female | 319 | 05:16:00 |
| 625 | Kiskeam 1 Fermoy 0 | Male | 299 | 05:16:59 |
| 626 | West Cork Wanderers | Female | 320 | 05:17:47 |
| 627 | Oxford's Wonder Women | Female | 321 | 05:19:09 |
| 628 | Cork Life Centre Team 1 | Male | 300 | 05:21:11 |
| 629 | Bweeng Trail Blazers 6 | Female | 322 | 05:21:52 |
| 630 | Bweeng Trail Blazers 7 | Male | 301 | 05:21:52 |
| 631 | Bweeng Trail Blazer 5 | Male | 302 | 05:21:53 |
| 632 | Audree | Female | 323 | 05:22:11 |
| 633 | Pettm | Female | 324 | 05:22:36 |
| 634 | Caitriona's Fan Club | Female | 325 | 05:22:44 |
| 635 | Ladies Who Lurch | Female | 326 | 05:23:12 |
| 636 | Maldron Hotel Cork Team Man U | Female | 327 | 05:23:46 |
| 637 | Bweeng Trail Blazers 3 | Female | 328 | 05:26:15 |
| 638 | Bweeng Trail Blazers 1 | Female | 329 | 05:26:15 |
| 639 | Bweeng Trail Blazer 4 | Female | 330 | 05:26:15 |
| 640 | Bweeng Trail Blazers 2 | Female | 331 | 05:26:18 |
| 641 | The Abdominal Slowmen | Male | 303 | 05:27:17 |
| 642 | Na Piarsaigh 2 | Male | 304 | 05:28:23 |
| 643 | Steam Runners 3 | Female | 332 | 05:32:38 |
| 644 | Steam Runners 1 | Female | 333 | 05:32:40 |
| 645 | The Famous 5 | Male | 305 | 05:36:41 |
| 646 | Rickshaw Blues | Female | 334 | 05:37:58 |
| 647 | Team Doyle | Male | 306 | 05:37:59 |
| 648 | Kenyan Blood | Female | 335 | 05:38:00 |
| 649 | Scoil Ide | Female | 336 | 05:38:01 |
| 650 | Curranes | Female | 337 | 05:38:14 |
| 651 | Not Fast Just Furious | Female | 338 | 05:38:23 |
| 652 | Cookies Ninjas | Female | 339 | 05:40:28 |
| 653 | Road Men And The Tps | Male | 307 | 05:40:48 |
| 654 | Girls | Female | 340 | 05:41:32 |
| 655 | Slow Burners | Female | 341 | 05:44:22 |
| 656 | Niche Haz Flyers | Male | 308 | 05:49:08 |
| 657 | Fianna Fail Cork North West | Female | 342 | 05:50:55 |
| 658 | The Fats And The Furious | Male | 309 | 05:52:10 |
| 659 | Team Cadogan No. 4 | Female | 343 | 06:02:47 |
| 660 | Cork County Council 4 | Female | 344 | 06:05:16 |
| 661 | Mayfield Summer Scheme | Female | 345 | 06:10:01 |