Saturday 05 October 2019, 17:00

Rosscarbery Steam Engine 5km 2019
Rosscarbery
5pm, Saturday October 5th 2019
This course was measured by Mark Hilliard, Athletics Ireland National Grade Measurer
Organised and hosted by Rosscarbery Steam Runners AC
This year, all proceeds from the Race will be donated to Cancer Connect. Cancer Connect is a free, flexible and confidential transport service to Cork hospitals, from West Cork, for people receiving cancer treatments (radiotherapy, chemotherapy etc).
The service runs from Castletownbere, through to Innishannon, to various Cork Hospitals Monday to Friday.
Two eight seater vehicles, driven by volunteers are operated for radiotherapy services, and, for Chemotherapy services, volunteer drivers transport patients in their own personal vehicles.
To date over 11,500 Cancer Connect passenger journeys have been recorded.
Cancer Connect relies on fund raising to offset costs of operations and fuel etc.
"All the proceeds from the 2019 race will go to Cancer Connect. Please support this worthy cause by joining us on October 5th. Runners and Walkers welcome ! This is a family friendly event"
Rosscarbery Steam Engine 5k Facebook Event Page
Rosscarbery Steam Runners AC Facebook Page
Results of Athletics Ireland Registered Events - April 2014-May 2016 (on Old Cork Athletics website)
Results of Athletics Ireland Registered Events - May 2016 to date

Race Calendar / Fixtures List - Athletics Ireland Registered Events
Results of Previous Rosscarbery Steam Engine 5ks
Results of Rosscarbery Steam Engine 5k 2018
Results of Rosscarbery Steam Engine 5k 2017

Results of Rosscarbery Steam Engine 5k 2016

Results of Rosscarbery Steam Engine 5k 2015

Rosscarbery Location Map
Rosscarbery Steam Engine 5k Road Race Route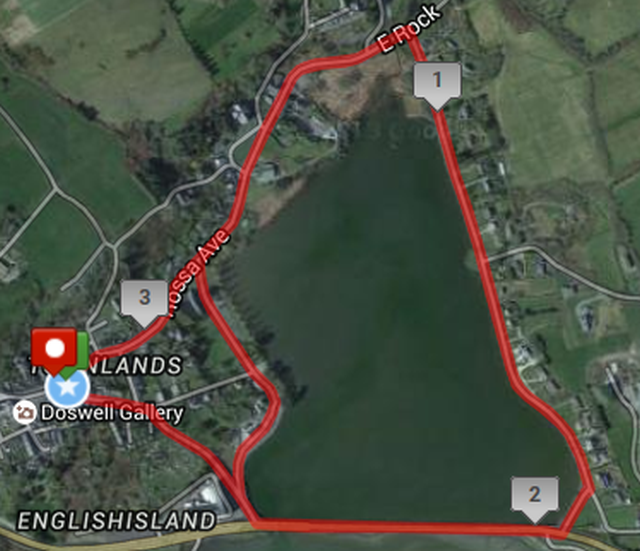 5k Route Elevation Profile