From Friday 12 October 2018 - 17:00
To Sunday 14 October 2018 - 14:00

Javelin Masterclass


Leevale High Performance Centre / CIT Track
Friday October 12th - Sunday October 12th 2018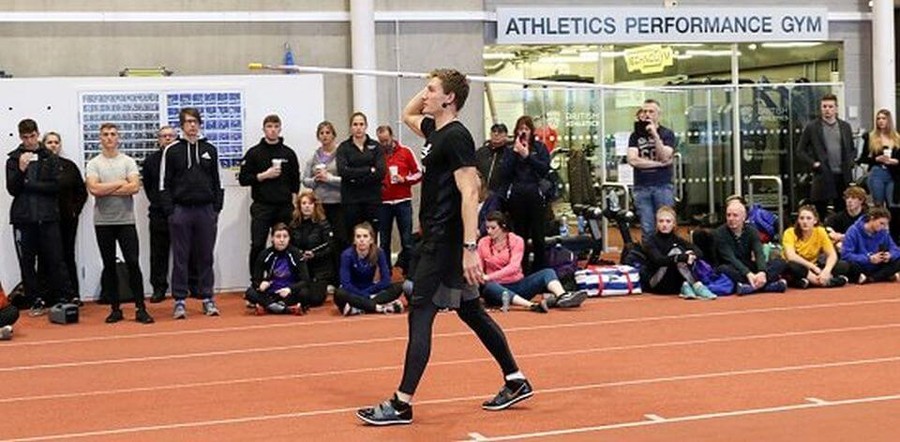 UK Athletics Javelin Masterclass - - Photo credit: Chris Kirby
Terry McHugh, throwing at the Sydney Olympics - Photo credit: Billy Strickland / Inpho
A Javelin Master Class weekend will be held at Leevale AC's High Performance Centre and CIT track.
The weekend will be led by Irish National Record Holder, Terry McHugh, 82.75m. Terry is current Swiss National Coach, and coaches the javelin at the highest level, so this is a woderful opportunity for emerging throwing talent.

During his career, Terry finished in 10th place at the 1993 World Championships, and in 7th place at the 1994 European Championships. He competed in four Summer Olympics: 1988, 1992, 1996, and 2000.
Schedule
5pm – 9pm Friday 12th October
Introduction - Season Planning - Session Planning - S&C Talk

9am – 6pm Saturday 13th October
Athlete Technical Assessment - Technical Throwing Sessions Individual & Group Recap
10am – 2pm Sunday 14th October
Full Throwing Session & Recap
This is a unique opportunity to spend time with an International coach. Coaches, and athletes will benefit enormously from this Masterclass.


Further Details

For further details, please contact This email address is being protected from spambots. You need JavaScript enabled to view it.