Friday 17 November 2017, 23:59

The Runway Run - SPAR Fitlive Run Cork Airport 5k 2017

Cork Airport
This event is nominally at Midnight on November 17th 2017
This event is run by Athletics Ireland
Organised and hosted by Cork Athletics and Athletics Ireland, in conjunction with Irish Independent
This course was measured by John Quigley, AIMS/IAAF International Grade 'B' Measurer
The Runway Run Description
The SPAR Fitlive Run Series brought to you by Irish Independent returns in 2017 to Cork Airport. Our partners at Cork Airport have closed down operations for one evening to allow us to invite Fitlive Run supporters to join us. This unique 5k run gives runners the opportunity to take on the flat, fast Cork Airport runway at midnight.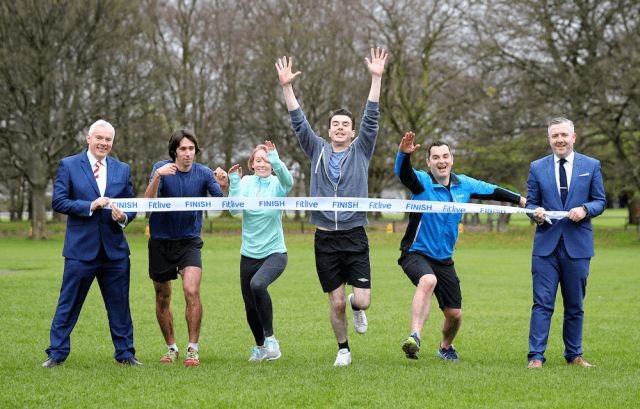 Cork Airport Release


Cork Airport will host its very popular 5K runway run again this November as part of SPAR's Fitlive.ie national fitness programme.
Runners will take on the 5K course on the runway at Cork Airport on the night of Friday, November 17, 2017. Participants are welcome to run, jog or walk the distance. The emphasis for the event is on wellbeing and promoting a healthy, happy lifestyle, a sentiment shared by hosts Cork Airport.
The run at Cork Airport is one of the healthy initiatives that make up the SPAR FitLive.ie programme that runs over eight weeks and provides families of all fitness levels the opportunity to improve their health and fitness.
Those who sign up for the free programme will benefit from exercise tips, weekly workouts and running plans from Karl Henry as he trains Al Porter, one of Ireland's hottest comedic talents, ahead of the SPAR FitLive Run Series. Irish runner, Derval O'Rourke, will also provide food tips and recipes.
Niall MacCarthy, Cork Airport's Managing Director said: "We are thrilled to host the runway run again this year, it is a fantastic and fun event that has proven extremely popular over the last couple of years. Last year we had nearly 2,000 participants and we are expecting similar numbers again this November. There is a real buzz around the airport when that many people take to the tarmac for the event and there is a sense of friendship and comradery.
"Making time to focus on health and wellbeing is hugely important and we have always been supportive of initiatives that help our team here at Cork Airport improve their fitness and health. I'm looking forward to joining the thousands on November 17," he added.
- End Release


Organiser's Information
The event is open to a limited capacity and sold out last year in 4 weeks. You'll never have a running experience like this again. Everyone needs a goal to run towards. Let this be your goal for 2017. Sign up for this 5k run

NOTE: This event takes part on Friday evening and will go into Saturday morning until approx 3am
Register On-Line Early-Bird entry until midnight July 31st €20, plus €0.74 fee

Why enter?
- Get FIT and (most importantly) have fun
- Take part in this one-of-a-kind event in Cork Airport
- A top quality brand new Irish Independent Fitlive Technical T-Shirt
- Chip timing for accurate race results provided by My Run Results
- Athletics Ireland licensed event
Cork Airport Location

Cork Airport Location Map
Register for SPAR Fitlive Runway 5k
Entry for this event is by online entry only!
Previous Runway Run Results
Results and Video from 2016 Cork Airport A Lust For Life Runway Run
SPAR Fitlive Runway 5k Route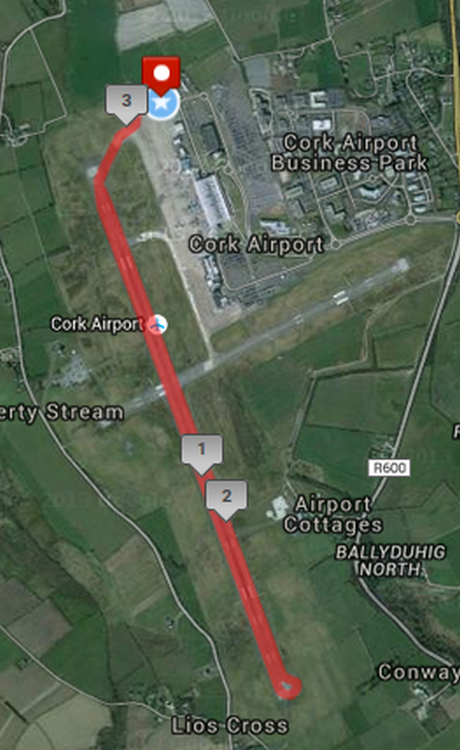 Vhi A Lust For Life Runway 5k Route Map - Cork Airport
Fitlive Runway 5k Start/Finish Line - Cork Airport

The Start/Finish Line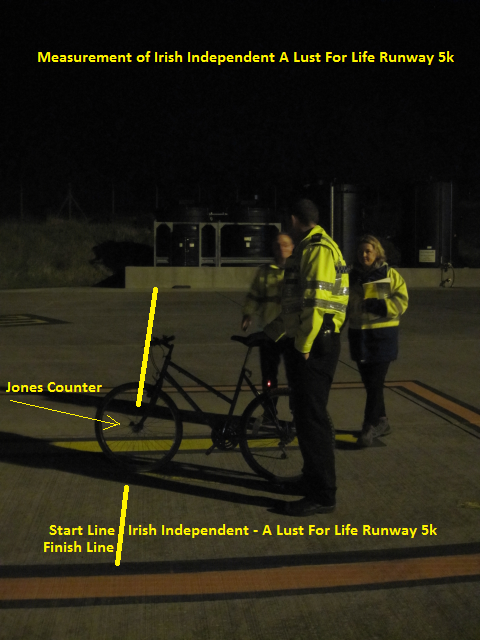 View from the start of SPAR Fitlive Runway 5k - Cork Airport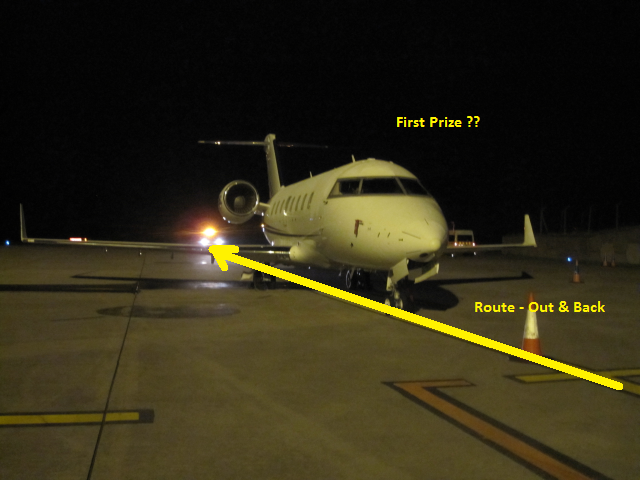 View from the start of Fitlive Runway 5k - Cork Airport


View of the Start/Finish area - Fitlive Runway 5k - Cork Airport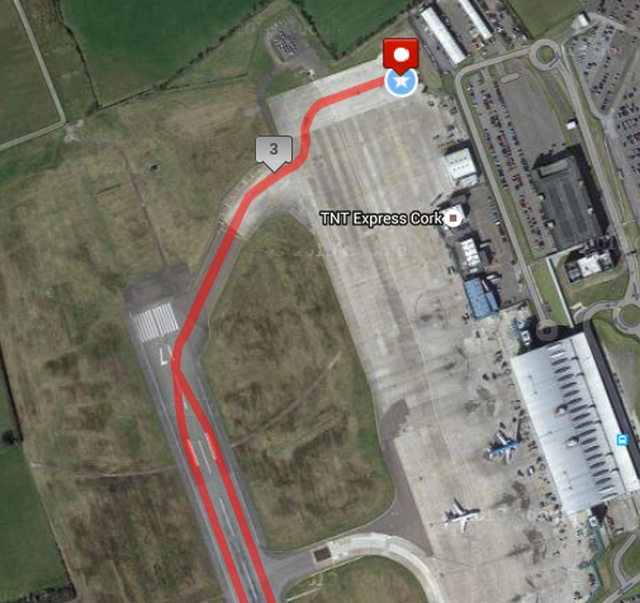 View of the Start/Finish area



View of the turnaround point - Fitlive Runway 5k - Cork Airport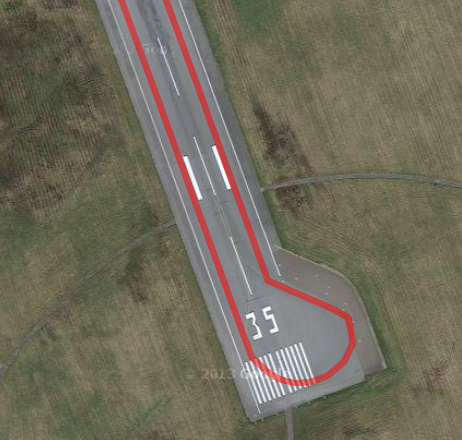 View of the Turnaround Point
5k Route Elevation Profile

The elevation profile for this course is a good illustration of the reliability of Garmin profiles - Whilst not completely flat, the course is, to all intents and purposes, is flat- a lot flatter than the profile below.

Fit Magazine - A Lust For Life Runway 5k Course Elevation Profile - Cork Airport