Ballintotis 4 Mile Road Race 2015

Ballintotis, 8:00am, Thursday April 16th

This course has been measured by John Walshe, AAI National Grade Measurer

This is an Athletics Ireland registered event, organised by Ballintotis Community Council, in association with East Cork AC and Ballycotton Running Promotions

Ballintotis Community Council website
East Cork AC website
Ballycotton Running Promotions Website

Cork Athletics Homepage Cork AAI Fixtures

T&F Fixtures
Cork Athletics Facebook Page


Location
Ballintotis is a community lying just off the N25, Cork Waterford road, just before the village of Castlemartyr.

Event Flyer
download PDF
Entries

If you haven't entered online - online entries closed on Monday April 13th, you can still enter on the day, in the Community Hall, adjacent to the church. Entries will be taken there on the day, from 1pm onwards on race day, Thursday, or the previous day, Wednesday 15th, between 5 and 7pm.

Entry fee is €10 and all finishers get a free running buff.

Course
View Course on MapMyRun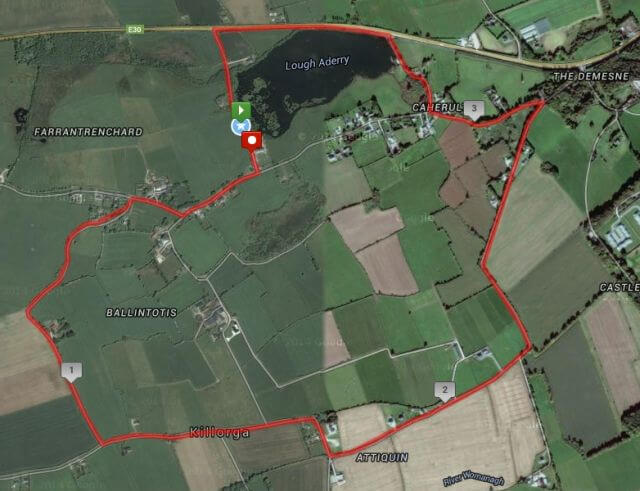 Course Elevation Profile
Don't be fooled by the apparent rise at the start of the course, as illustrated below - This course is essentailly flat!

Latest Information from the Race Organisers
Pre Registration For Ballintotis 4 Mile Road Race Closes On Monday Next April 13th
- Last Year's Race Had 996 Finishers

Pre –Registration for this year's Ballintotis '4' Mile Road Race is open for the next week and participants can enter online at www.ballintotis.com until midnight on Monday next April 13th. Thereafter participants may also enter in person on either Wednesday April 15th from 5pm to 7pm at Ballintotis Community Centre or at the same venue on race day from 1pm onwards. It is important to note that those who avail of on line option must also collect their race number in Ballintotis Community Centre on either Wednesday 15th or Thursday 16th April at the aforementioned times. Entry fee is €10 (plus administration fee if availing of the convenient on line entry).

Top Prizes
This year's race will feature a very generous list of prizes with individual prizes going to the top 6 men and top 6 women across the line. There are also 1st, 2nd and 3rd prizes in all categories and a host of spot prizes to be won. Both Castlemartyr Resort and Trabolgan Holiday Centre will sponsor the top prizes with Castlemartyr Resort offering a fantastic 1 year free membership of their magnificent Leisure Centre for the race winner and 1st female finisher. Thanks to the sponsorship of McCarthy & McGrath Auctioneers, Midleton each participant will also receive a free running buff. We also 1st, 2nd and 3rd in ALL age categories and there will also be numerous spot prizes on offer. Please check the back of your race number to see if you have won a spot prize.